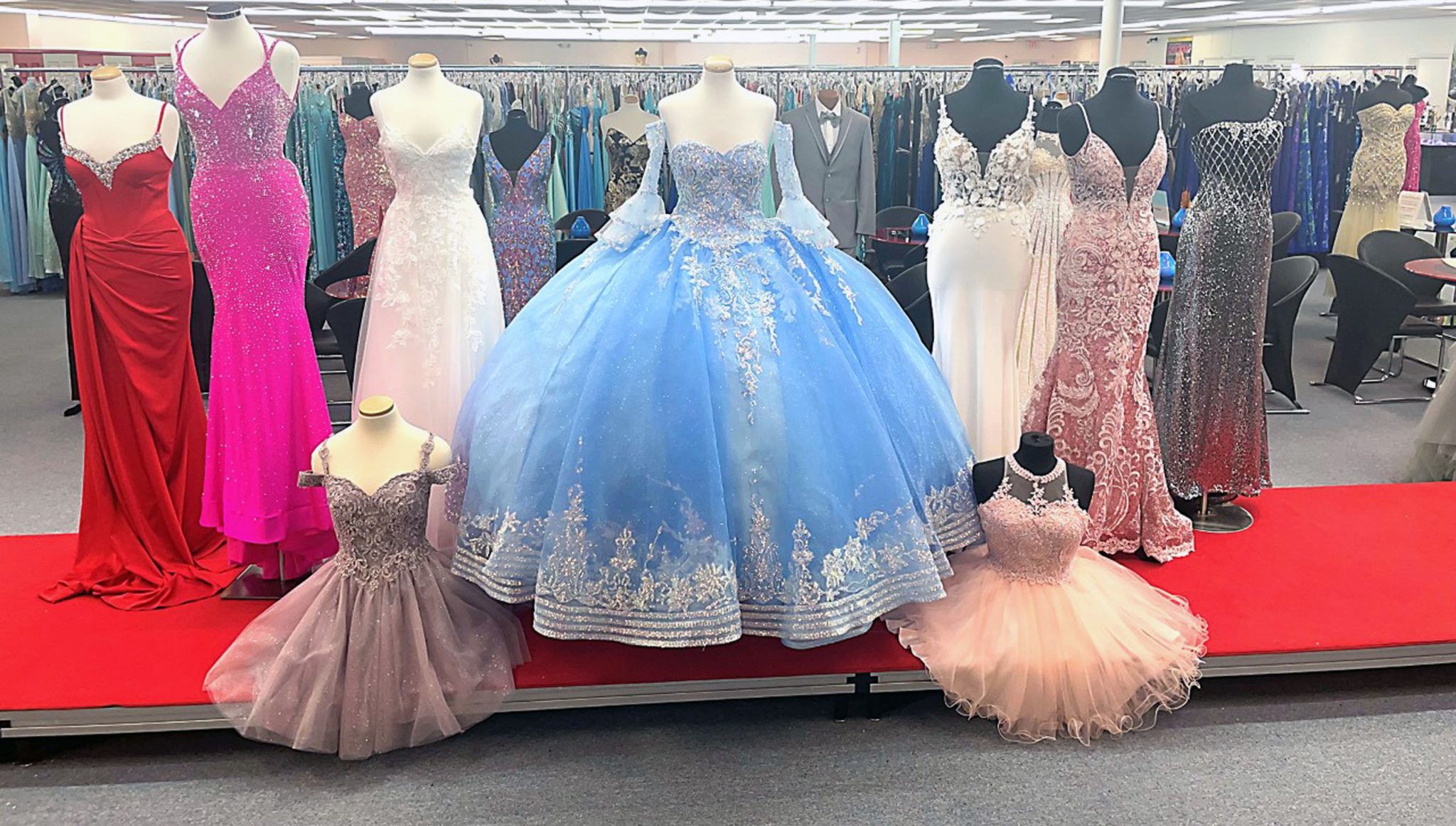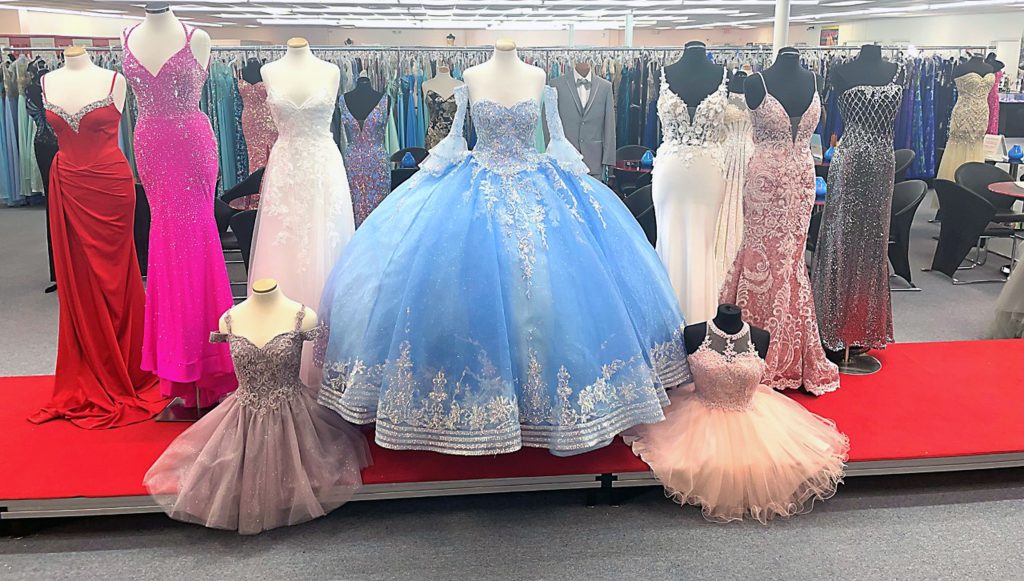 ---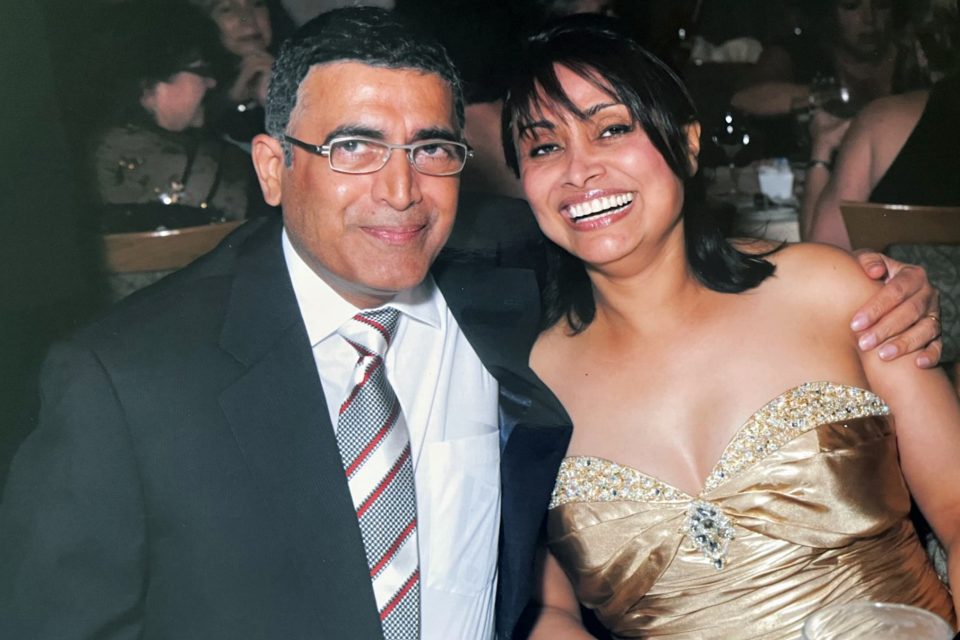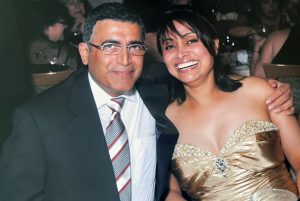 Most people in League City don't know that we have our very own world-renowned international dress designer, Ruby Ashraf. Ruby is the CEO of Precious Formals, which is a thriving company in the fashion clothing industry for over two decades. Today, Precious Formals, under the Flagship of Dress Galaxy, has been an award-winning trend-setter in the prom, pageant, and evening attire markets by combining traditional designs with imaginative and creative modern appeal. Ruby the Chief Designer at Dress Galaxy consistently introduces fresh new trends to the formal wear industry with elaborate and novelty beadwork, exquisite designs, and on-trend fabrics and silhouettes.
Ruby turned her hobby of designing clothing into a flourishing business. Working alongside Ruby is her partner and husband, Javed. For the last 25 years, before opening Dress Galaxy, Ruby was an internationally acclaimed Precious Formals leading designer and supplier of exquisite prom dresses, pageant dresses and formal gowns in America. Ruby has also designed exquisite dresses for many Hollywood celebrities like Brittany Snow, Kendall Jenner, Khloe Kardashian, Sarah Highland, Jamie Lynn Spears, Shay Michelle and Tessa Keller etc. Ruby also designed all the dresses in the hit movie, Prom Night.
You will find the largest collection of fabulous dresses from top designers at Dress Galaxy like Precious Formals, Rachel Allan, Ellie Wilde, Jovani, Blush, Clarisse, La Femme, Tiffany Designs, Andrea & Leo, Portia & Scarlett, Jonathan Kayne and Colors Dress. You will also find Ruby's exclusive designs available only at Dress Galaxy.
Dress Galaxy is your destination for gorgeous Quinceañera gowns. There are many designs to choose from such as Precious Formals Quinceañera, Princesa Quinceañera, Rachel Allan Quinceañera, Fiesta and Tiffany Quinceañera, and Damas Quinceañera court dresses. You will find hundreds of unique and exclusive prom, pageant, gala and social occasion dresses, tuxedos, shoes, jewelry, accessories and more in stock and ready for you to try on.
The grand opening of their 8K sq ft Dress Galaxy Banquet Hall is now available to reserve for parties. Ruby said, "Dress Galaxy has you covered and is ready to help you make your dress dreams come true!"
Please visit their website and call for more information.