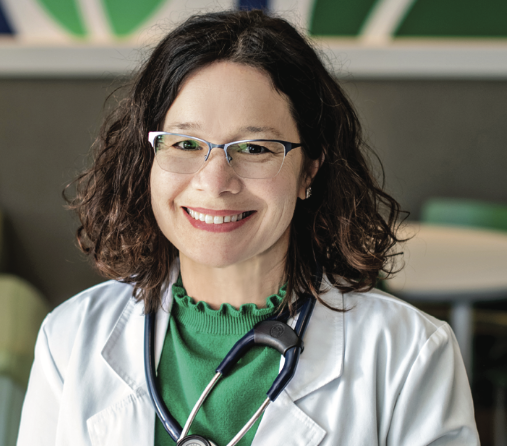 BY DAVID BUICE
When Dr. Melissa Asgaonkar first entered college, pursuing a career in medicine was not on her radar, but that changed. Ultimately, after academic success in science classes, encouragement from her family, and memories of the compassionate medical care she received as a child, she shifted her thinking from, "No, I can't do that," to, "Yes, I can." And she did. Growing up in the Detroit area, she was the fi rst in her family to attend college.
After completing undergraduate studies and earning her medical degree, she completed a pediatric residency program at the Cleveland Clinic Foundation. In 2010, she and her family moved to Texas, and Dr. Asgaonkar, or "Dr. A," as she is known to her patients and their families, opened Arbor Pediatrics in Southlake earlier this year.
She founded Arbor Pediatrics with a mission to provide high-quality, personalized care in a comfortable environment. Dr. Asgaonkar believes that long-term relationships, continuity of care and open, accessible communication are key elements of excellence in our fast-paced world. "The practice is warm and friendly, but also cutting-edge. We use innovative technology to ensure that accessing care is easy and effortless for parents," Dr. Asgaonkar says.
Dr. Asgaonkar is committed to keeping up with the latest scientifi c research on children's wellness and freely provides a wealth of treatment information to everyone on her website. "I want all parents, whether their children are my patients or not, to be fully informed and fully involved in providing the very best health care for their children," she says. "That's my ultimate goal."
Contact
1130 North Kimball Avenue, Suite 100
Southlake, Texas 76092
(817) 865-3564
ArborPediatrics.com