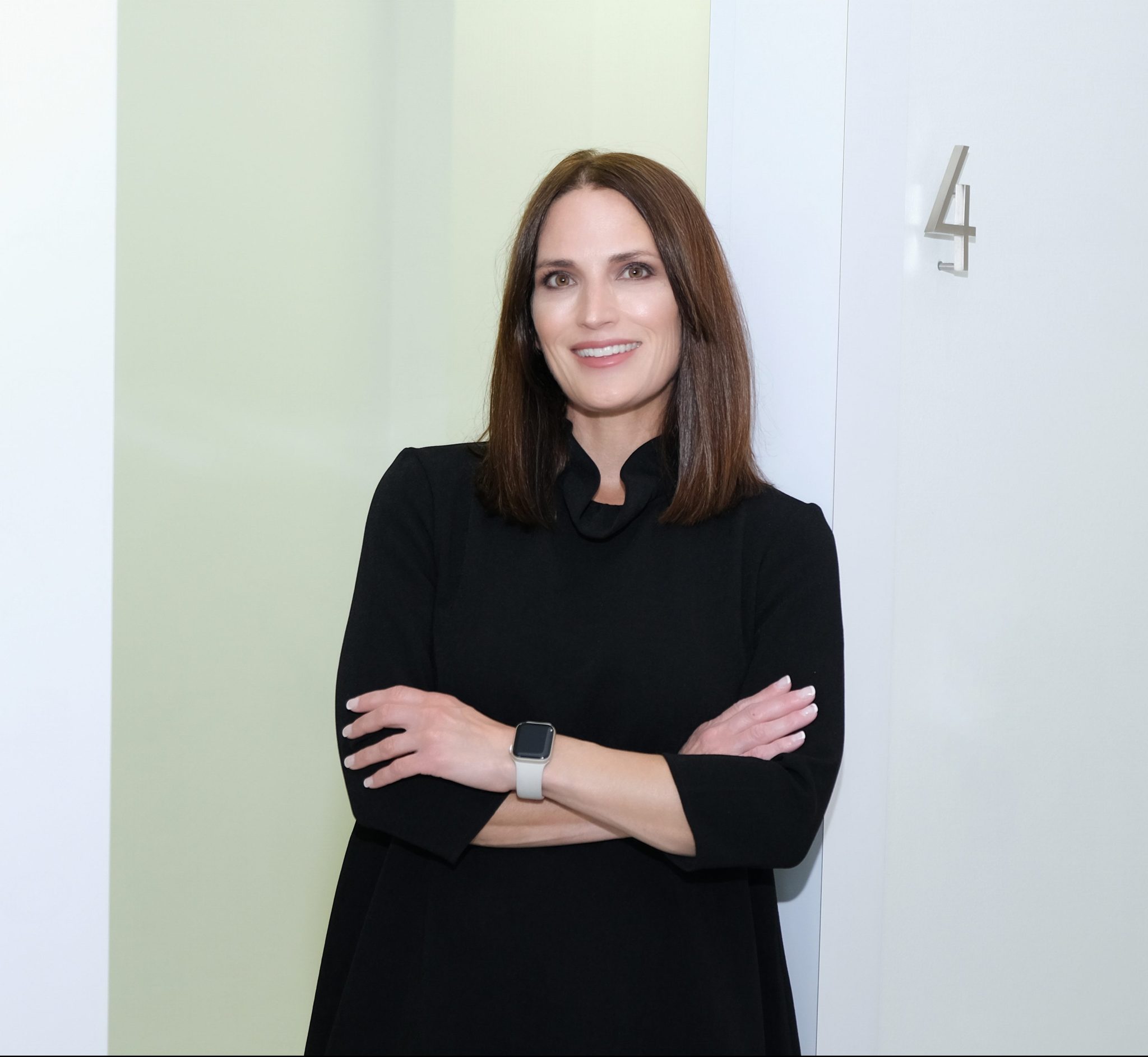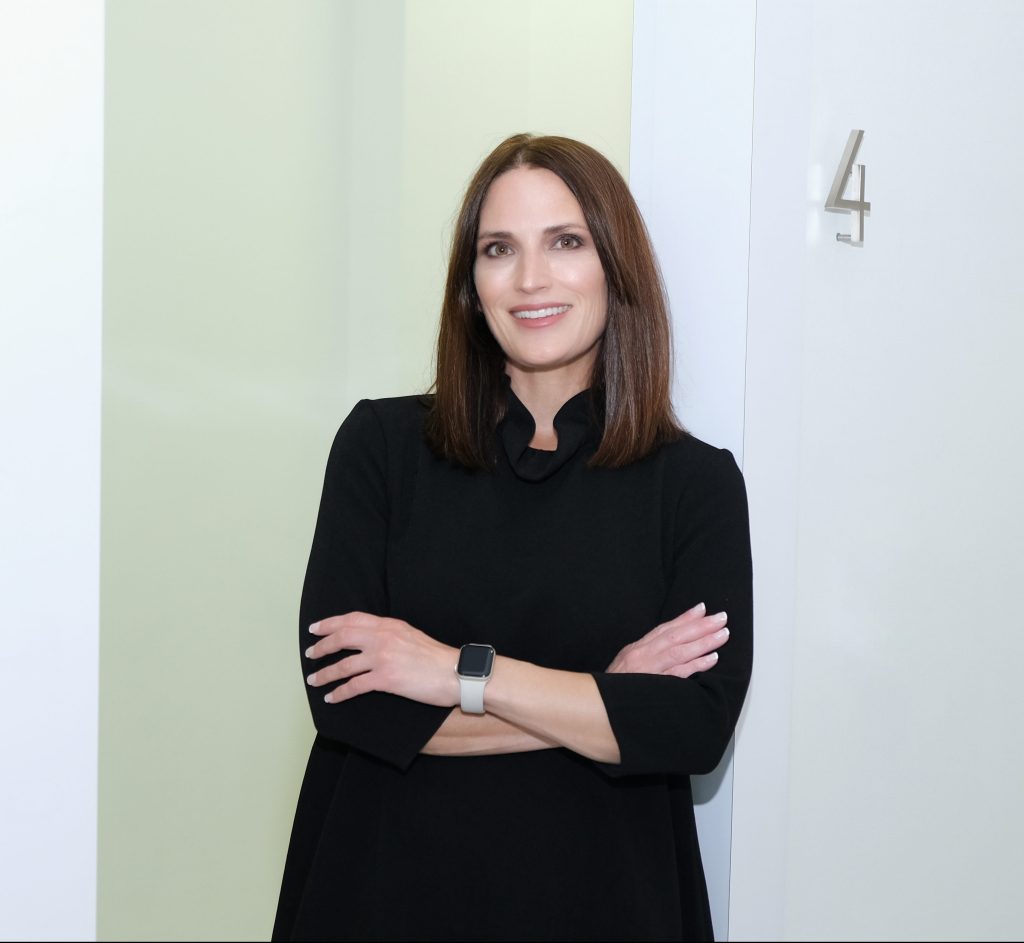 By Meredith Knight | Photos by Gulf Coast Imaging Studios
---
Dr. Kim Carpin is used to holding her own in a male-dominated field. While women have steady made inroads in the fields of medicine and science, plastic surgery is one arena where female practitioners are still few and far between. "I was lucky to study at UTMB Galveston where we had a female chair and about a 50/50 ratio of men and women," she said. "But when I began interviewing for plastic surgery residencies, I often felt like I was the obligatory woman they had to interview."
Undaunted, she applied along with hundreds of others for 80 coveted spots in her first-choice residency program. She was selected! "This integrated residency allowed me to train in both General Surgery and Plastic Surgery," Dr. Carpin said. But she wasn't done yet. She applied for and completed advanced training in aesthetic surgery as a visiting physician in Germany, gaining an international perspective, and tackled the rigorous training, examinations, and peer evaluations to gain board certification from the American Board of Plastic Surgery.
Through it all, Dr. Carpin had to work harder and achieve more just to be thought as good. "I had to have perfect grades and look for anything extra I could do to go over and above," she said. "Even now, when I attend conferences and continuing education in plastic surgery, I'm still one of a minority of women in the room."
The irony is that the patient base for most plastic surgery practices is more than 90% female. "Men tend to have a heightened confidence," Dr. Carpin said. "But we women have been told all our lives that we have to be strikingly beautiful to be successful and happy. I counsel with patients every day who are hoping to find happiness by making changes to their face or body. But changes to the outside won't make changes on the inside."
In fact, Dr. Carpin finds herself counseling quite a bit with her patients. "I was always interested in psychology and psychiatry and took several classes in those fields in college," she said. "Women as a whole are more empathic and nurturing as physicians. I feel like, the first thing I can do for my patients is just listen to them. If they've gone to the trouble of scheduling a consultation with me, they've been thinking about making a change, for a long time. I want to know why, and I want them to understand why. What are their motivations? What are their beauty goals? What do they hope to gain from surgery?"
There are many reasons to consider plastic surgery. "Sometimes a woman comes to me because her breasts are misshapen or too small," Dr. Carpin said. "Or they may be so large they're causing back and shoulder pain and interfering with their lives. Others have damage caused by trauma or cancer or were born with a deformity. Still others are unhappy with the changes brought on by pregnancy and childbirth or they've lost large amount of weight. I want to take my time to really listen to WHY they want to make a change and I want to make sure they have realistic expectations."
Often by the time Dr. Carpin meets with a woman, she's already consulted with male plastic surgeons who were more interested in telling her what they wanted to do, rather than asking her what she wanted. "I've read interviews with Barbara Streisand where she talks about doctors who told her she HAD to fix her nose," Dr. Carpin said. "She was perfectly happy with her nose. It's what makes her look unique, and she's just as attractive with that nose. It should never be about what the doctor wants, but about the patient's goals and wishes."
Of course, those goals need to be realistic. "Beauty evolves," Dr. Carpin said. "Consider Twiggy in the 60's with no curves at all compared to the Kardashians with huge curves. As Plastic Surgeons, we're interested in balance. It's not just about huge boobs and a huge butt but about what looks good on you and what looks symmetrical. Most women don't want to look 'done' or like somebody else, just like a better version of yourself. That's why I say,
"Be your own beautiful'."
It's important to Dr. Carpin that patients make changes because it's what they want. "You have to do this for yourself, not anyone else," she said. "It's not about what your husband wants or what your friend had done. My goal is to enhance your beauty and confidence and help you feel great about yourself. But ultimately you need to do it for you."
Dr. Carpin loves her job for many reasons. "I love that I can make an immediate, lifelong change for a patient and it's something they'll love, for years to come," she said. "I love that I'm able to combine my love of art and my love of science into one profession. I love that no two days are ever the same. And I love working in a field that's rapidly advancing and challenges me to stay abreast of all the changes and improvements."
One way she's done this is by introducing non-surgical aesthetics into her practice. "Once we've made a change for you, we can keep you looking your best and freshest at our med spa," she said. "We offer Botox, fillers, body contouring, facials, lip enhancements, hair restoration, non-surgical rhinoplasty, and more, all overseen by a Board-Certified Plastic Surgeon. My goal is to provide concierge-type service offering everything a patient needs to maintain youth and beauty, surgically and non-surgically for a lifetime."
When not on the job, Dr. Carpin enjoys spending time with her kids, keeping up with her daughter's ballet and her son's swimming and spending time outdoors "away from electronics", especially boating and spending time on the water. Dr. Carpin is an ardent supporter of children including sponsoring Saved in American, a non-profit which seeks to locate missing children in the US. She also sponsors local sports teams
and churches.
To find out more, read patient testimonials, browse before/after photos, and schedule a consultation at DrKimberlyCarpin.com.