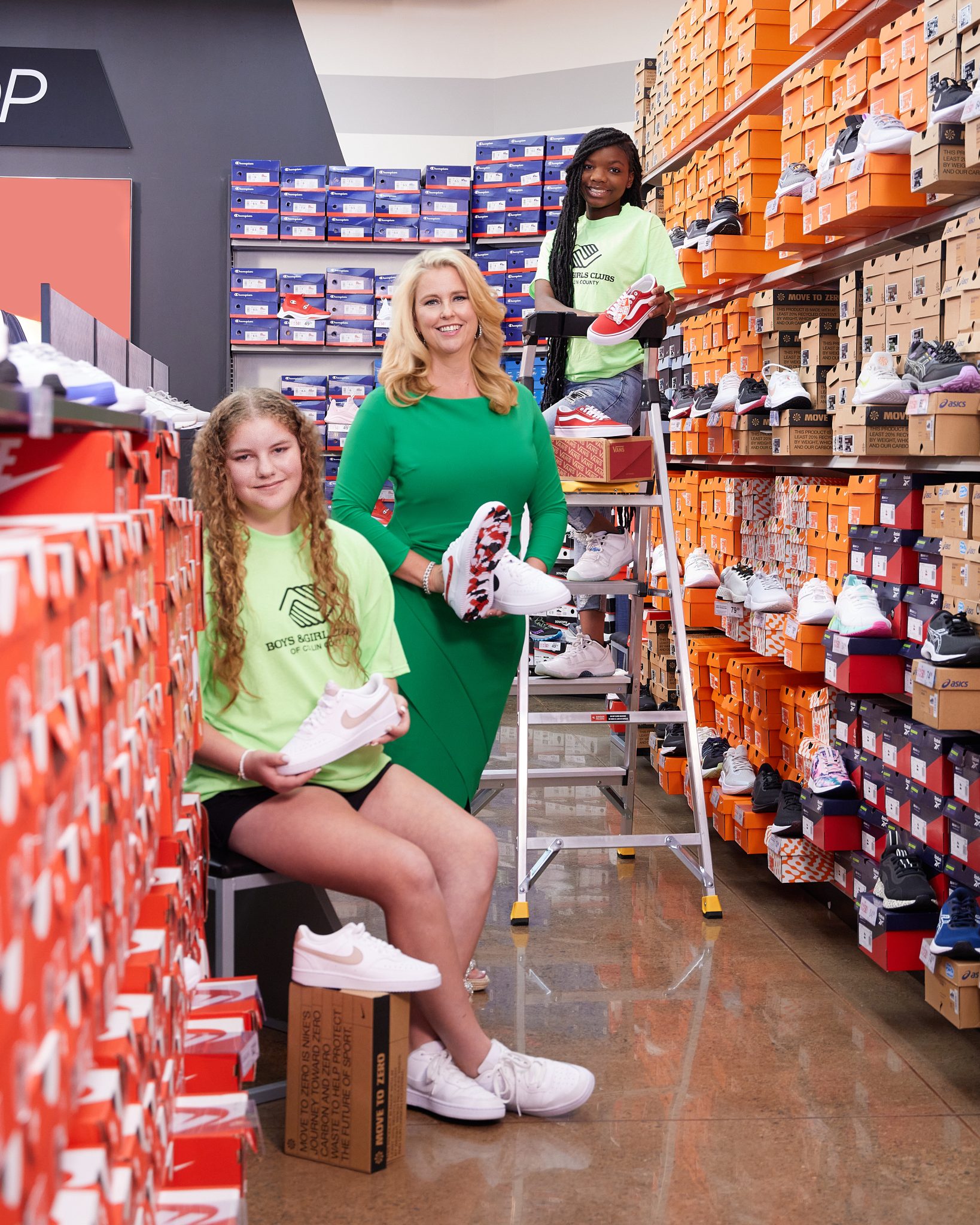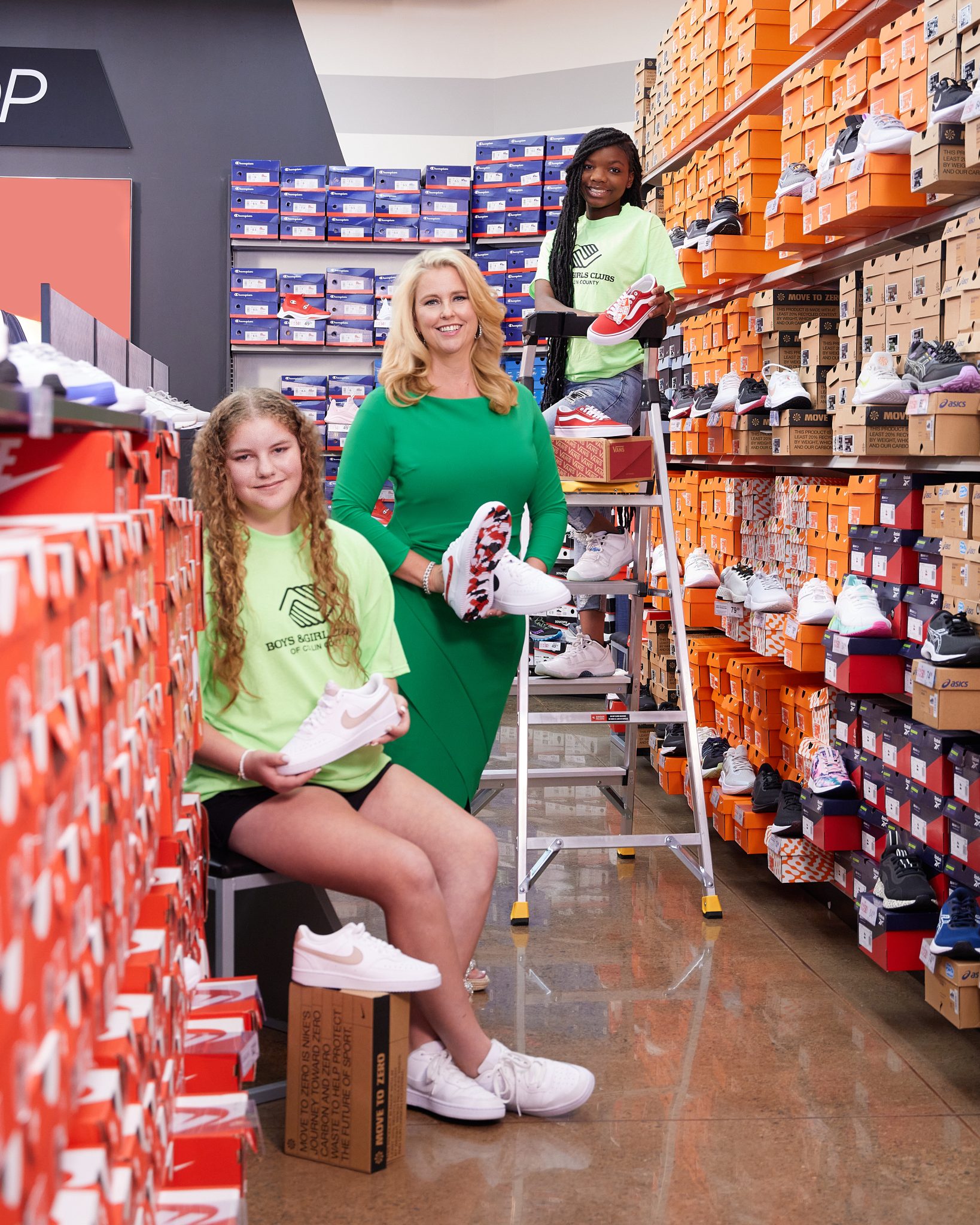 By Meredith Knight | Photos by Scott Peek Photography
---
Ah, summertime! As summer 2022 gets into full swing, what goals have you set for yourself and your family? Summer is a great time to get away and make those family memories that will last a lifetime. The summer months give kids time while school is on hold to explore new interests. There's summer camp and, for older kids, those first part-time jobs. It's also a time to relax some of the hard-and-fast rules that dictate the rest of our year. Forget about bedtime and do some backyard stargazing instead. Maybe that dip in the pool can count as a bath (just this once). Let play dates turn into sleepovers. After all, it's never a "school night." Fall asleep during a movie and sleep all night on the couch? No problem. Ice cream for breakfast? Why not?
Local orthodontist Jennifer Buchanan, DDS offers her patients — and the rest of us — a couple other great opportunities this summer. Clear out your closets and get started on a great smile! For the past eight years, Dr. Buchanan has championed a drive to make sure local kids go back to school with new school shoes they can be proud of.
New Shoes for School Kids
Her Shoes for Smiles campaign looks something like this:
Clean out your closets and your kids' closets.

Drop off your old clothes and shoes to Dr. Buchanan Orthodontics.

Don't worry about the condition or how old they are.

Dr. B and her team will sell the clothes to a company that recycles them.

They'll take that money and buy 100 new athletic shoes for the local Boys and Girls Club kids.

Anyone who donates is entered to win a $500 Nike gift card.

Join the team in shopping for and distributing the shoes to happy local kids. Call (972) 542-4412.
Since 2014, with help from our generous McKinney community, the Buchanan Orthodontics team has been blessed to donate over 35,000 pounds of used shoes and clothing for recycling and purchased over 850 pairs of school shoes for kids. Drop-off this year is between June 1 and the end of August and is open to anyone who wants to participate.
"This is such a win/win," Dr. Buchanan said. "You get the motivation to clean out your closets, which is something we all need to do. The clothing is recycled which is a boon to our planet. A hundred kids get to start school with new athletic shoes. My team and volunteers who help receive the blessing of a lifetime, when we see the smiles on the kids' faces, as they receive their new shoes."
Start Your New Smile This Summer
Summer is also a great time to get started on a new smile for your child or yourself. "The longest appointments are usually the ones where the braces go on," Dr. Buchanan said. "So, it makes sense to schedule them during the summer, when kids won't have to miss school. New braces technology works so much faster and more precisely than ever before. So, you or your child could realistically be finished with treatment and enjoying your new smile by summer 2023."
Latest Technology in Tooth Aligners
Jennifer Buchanan has always had an interest in the latest technology to make her patients' orthodontic experience more pleasant and more precise. Over the past 26 years, she has pioneered the latest and best new technology at her McKinney office, Dr. Buchanan Orthodontics. One new technology she's excited about is the very latest in clear tooth aligners.
"Spark Aligners have set a new standard in orthodontics," she said. "I'm truly amazed at the results my patients are seeing. Sparks Aligners are constructed of a new material called TruGEN, which makes them more comfortable, clearer, and less likely to stain. I'm seeing more efficient and effective tooth movement than with the leading brand."
Beautiful Teeth at Any Age
"Most of the patients I treat with aligners are older teens or adults who don't necessarily want to look like they're wearing braces," Dr. Buchanan said. "Spark Aligners are less noticeable and because they're resistant to staining, they stay that way. And because the TruGEN material creates smoother edges, they're more comfortable too."
Spark Aligners are BPA-free, mercury-free, latex-free, and phthalate-free. "They're made of stronger material which allows us to move teeth faster," Dr. Buchanan said. "And integration with our Cone Beam Computed Tomography (CBCT) offers me a full picture of the patient's teeth, bones, nerve pathways, and soft tissue, so movement can be more precise and effective. Each case is different, of course, but being able to make more accurate aligners with better contact with the surface area of the teeth, means I'm often able to shorten treatment time."
Insignia Custom Braces
Of course, orthodontic treatment isn't one-size-fits all. Dr. Buchanan still has plenty of patients who opt for traditional braces. For them, she offers advanced Insignia Custom Braces technology. "I love Insignia braces because, unlike 99% of the traditional braces on the market, every patient's brackets are 100% customized for their mouth and calculated to affect their tooth movement, in the most optimal way," Dr. Buchanan. "Because they are, we can often achieve the desired results with fewer and shorter office visits, and we can do it without expanders, headgear, surgery, or extractions."
Are you ready to clear out your closets, bless local school kids, and get started on that fabulous, new smile? Call (972) 542-4412 to find out more and schedule your complimentary consultation with Dr. Jennifer Buchanan.
---
CONTACT

6595 Virginia Parkway, Suite 100
McKinney, Texas 75071
(972) 542-4412
MckinneyBraces.com