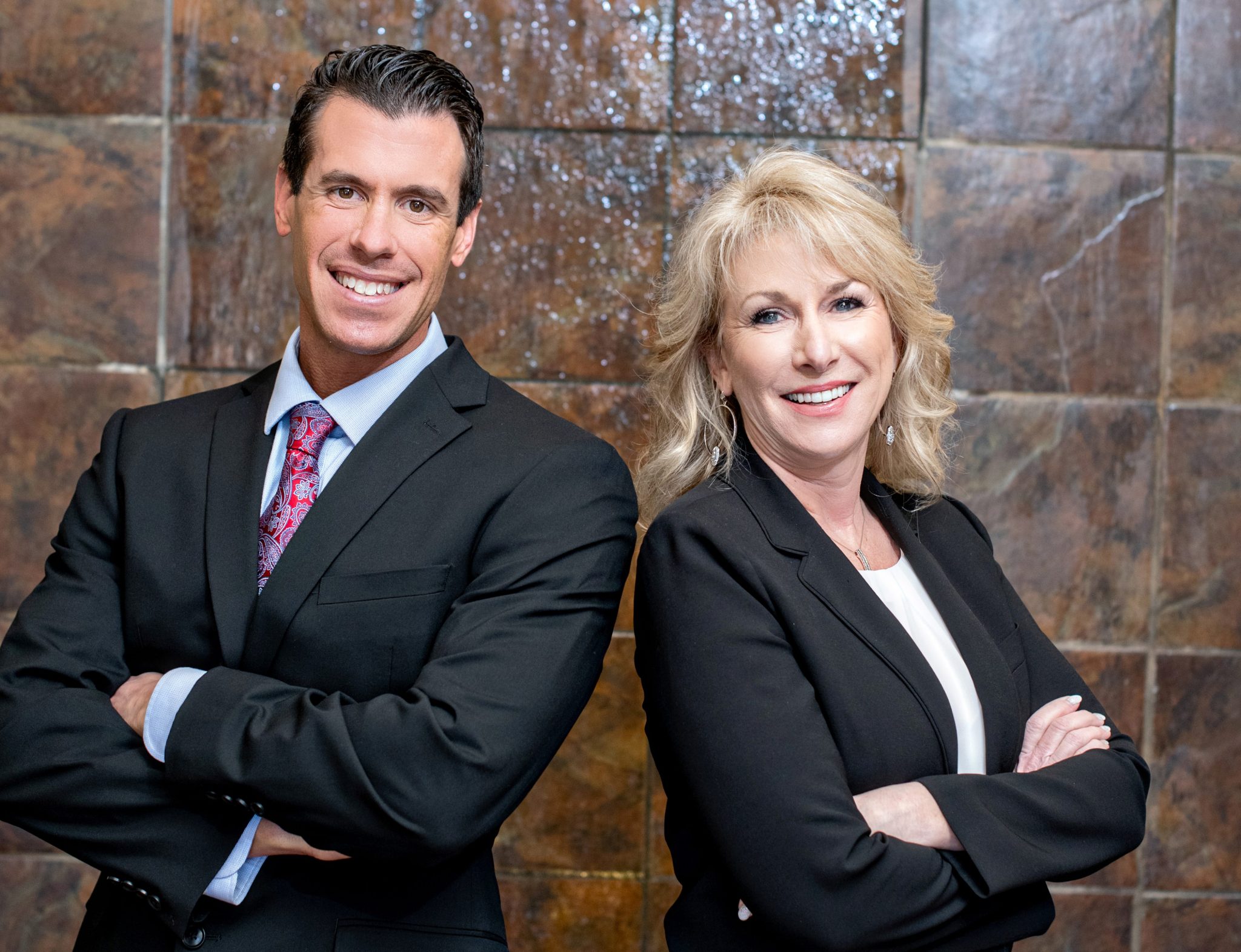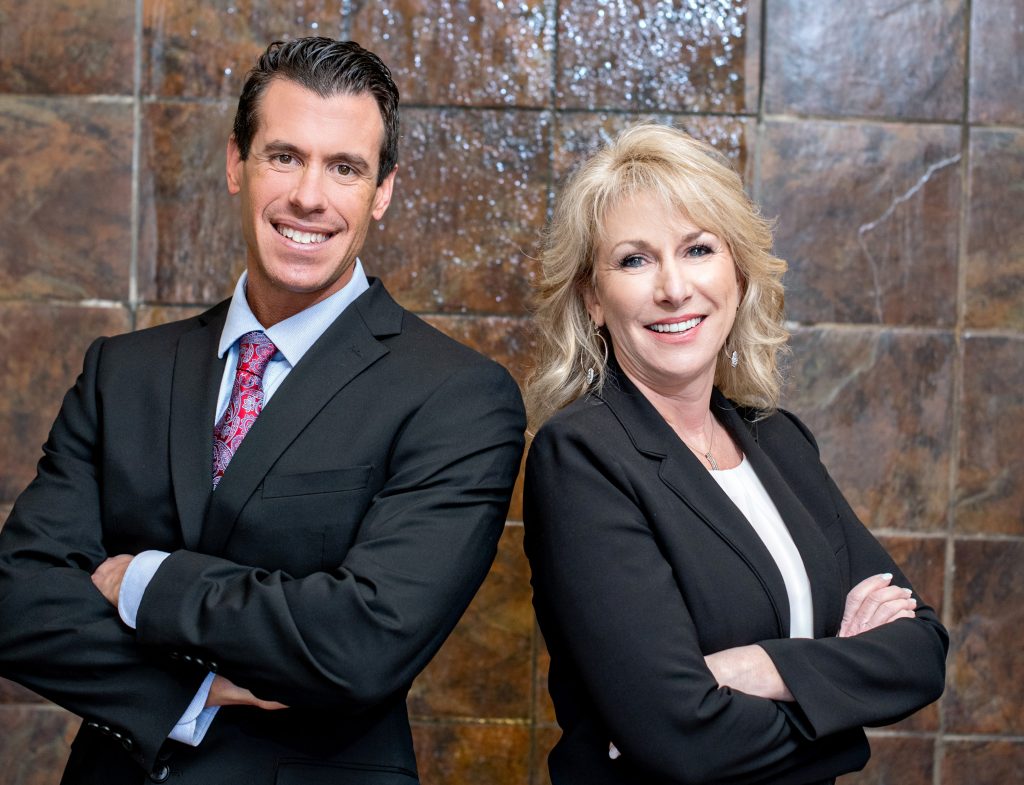 BY MEREDITH KNIGHT
Few of us leave our financial future to chance. Far better to enlist the help of a financial advisor to lay the groundwork for senior years that are even better than the years that came before. The team at Destination Health®, Founding Physician Dr. Robin A. Hall, Dr. Carl DuCharme, and their staff would like to pose this question: "What good is that future if we spend it in poor health?"
How's Your Health Portfolio?
These dynamic providers spend their days helping patients just like you manage their "health portfolio." It's not about sickness care. It's about wellness — for life. Operating on a membership basis, they begin by truly getting to know each unique patient. They personally review each patient's medical history, define their current state of health and their health goals, perform thorough physical examinations, and organize an in-depth analysis of diagnostic tests and labs, including genetic markers with the goal of optimum health. It's not just about a long lifespan, but a long health span.
When you visit Destination Health®, you're greeted by staff who knows you by name. You see "your" doctor, not a new face each time. Because the practice is small by design, appointments are never rushed. Your doctors truly know you, your lifestyle, your challenges, your preferences, and your medical history and can focus on your individual needs. Drs. Hall and DuCharme emphasize patient education and look for the systemic causes of any issues, rather than merely addressing symptoms.
The Destination Health® Difference
Every Destination Health® member receives an annual executive physical which begins with an extensive medical history and review of current health concerns. Before the exam, the patient undergoes extensive laboratory and diagnostic procedures which include imaging and genetic testing.
Next comes a thorough head-to-toe physical exam, including a pap smear for women and prostate exam for men. They test strength and balance, examine the skin, the musculoskeletal system, and other vital systems. Then, the patient sits down and the doctor reviews test and physical exam results in detail and makes recommendations on overall health and well-being. These recommendations may include specific nutraceuticals (medical-grade nutritional supplements) or prescription medication and lifestyle modification. Additionally, they provide ongoing care throughout the year and act as a liaison, should the patient need to be referred to a specialist.
Preventive Care
Gone are the days of seeing your doctor only when you're sick, once the train has left the tracks. The Destination Health® providers practice preventive medicine, educating patients and partnering with them to keep the train happily chugging along.
"We emphasize improving metabolic health in our patients," Dr. DuCharme said. "This includes improving blood sugars, burning body fat, increasing lean muscle mass, and optimizing specific hormones. Optimizing metabolic health can increase longevity and decrease risk of disease."
From a health and longevity standpoint, there are three physical traits that are directly correlated with how long a patient has left to live:
Muscle mass
Grip strength
Walking speed
"If we can maintain these three physical traits as our patients age, specifically after age 60, we can increase lifespan — and health span," Dr. Hall said. "We also routinely monitor levels of cellular inflammation with blood testing focusing on keeping inflammation low. Medical science has proven again and again that Inflammation drives disease and aging. In fact, aging experts have coined the phrase 'inflamm-aging' as most — if not all — age-related diseases share an inflammatory pathogenesis." They also routinely examine and replace key micronutrients.
"These things, done together, can help our patients not only avoid disease but improve outcomes associated with illnesses such as COVID-19," Dr. DuCharme said.
Cardiovascular Risk Assessments
Through advanced training in the evidenced-based BaleDoneen Method, Drs. Hall and DuCharme evaluate your cardiovascular risk through genetics, vascular imaging, advanced diagnostic blood testing, and give you an individualized cardio risk assessment and treatment plan.
"You can be the perfect weight, be a nonsmoker, exercise regularly, eat healthy, have normal blood pressure and cholesterol, and still have a heart attack or stroke," Dr. DuCharme said. "This cutting-edge evaluation catches problems that would otherwise not be known until a cardiovascular event occurs. This method can truly save lives."
Anti-aging Through Peptide Therapy
Drs. Hall and DuCharme are both certified in peptide therapy. "As we age, our bodies naturally decrease the production of peptides," Dr. Hall said. "Peptide therapy can help reduce body fat and build lean muscle, increase energy, promote fuller, firmer skin, reduce inflammation, enhance immunity, improve sex drive for men and women, and help erectile dysfunction in men. We can help you look good and feel good." Destination Health® also offers their members bioidentical hormone replacement in many forms, including hormone pellets and aesthetic services such as Botox and Juvederm fillers.
Dr. Robin Hall
Robin Hall is a board-certified family physician who's been practicing medicine in the Colleyville/Southlake area since 1991. She graduated magna cum laude from Texas Wesleyan University in Fort Worth with a Bachelor of Science Degree in Biology and a minor in Business before going on to medical school. She's the recipient of many honors and awards in medicine. She enjoys travel, outdoor activities, reading, and spending time with family, friends and her maltipoo. Married for 35 years, she has two daughters and two granddaughters.
Dr. Carl DuCharme
Carl DuCharme is a board-certified internal medicine physician, with certifications in age-management medicine and peptide therapies. He enjoys an active lifestyle centered around healthy eating habits and exercise. For 15 years, he competed as an amateur, natural (drug-free) bodybuilder and still trains most days. He spends his downtime with his wife and their two miniature pinschers.
Contact
900 East Southlake Boulevard, Suite 200
Southlake, Texas 76092
(817) 310-6050
DestinationHealth.com