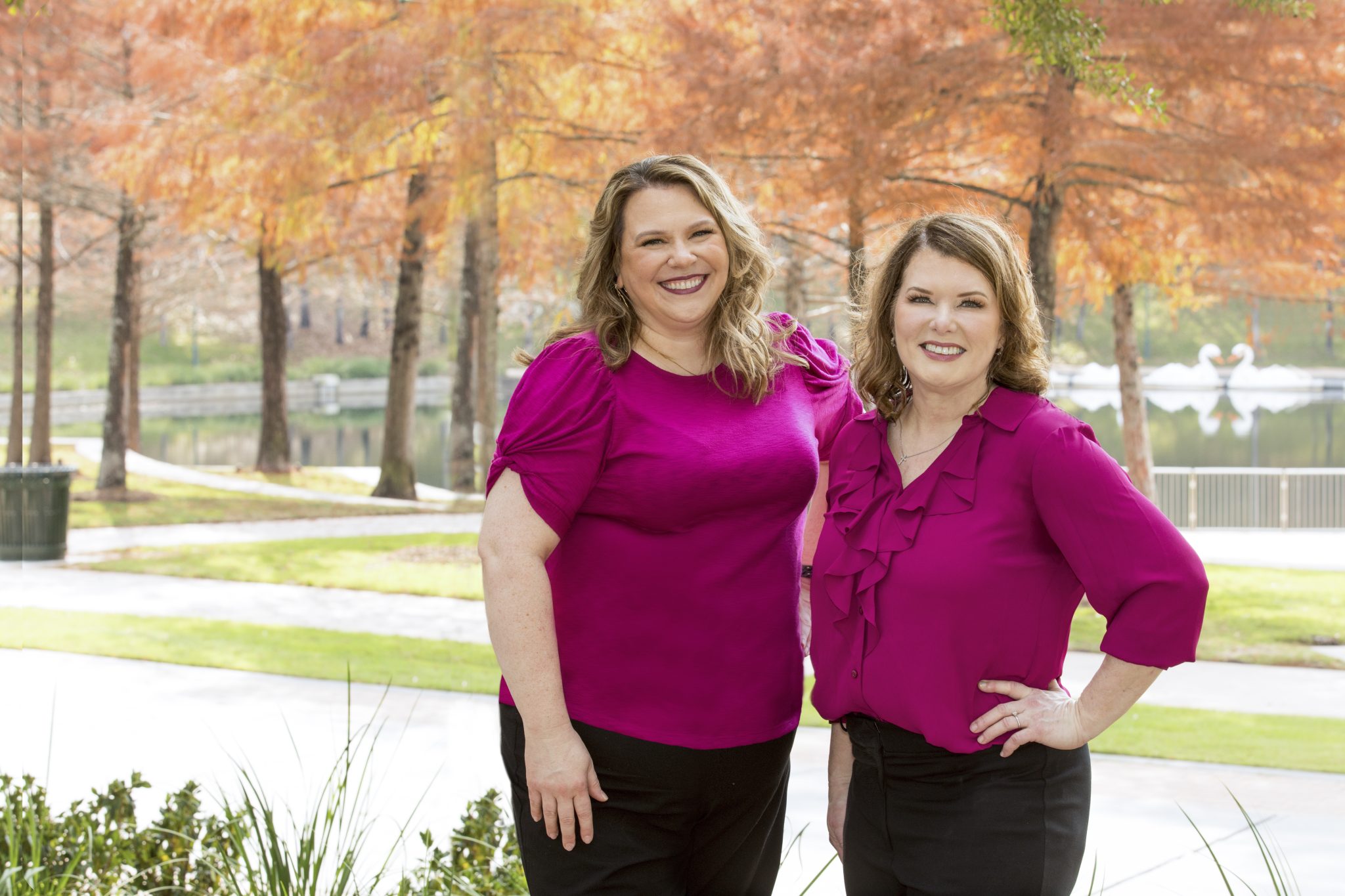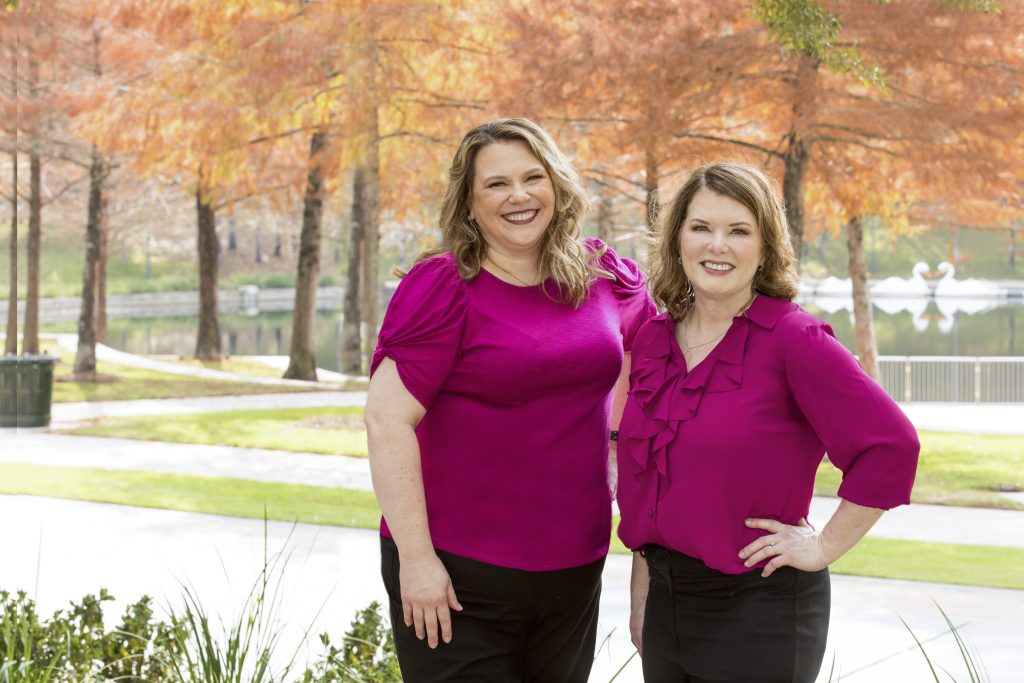 By
Annette Brooks
| Photos by
April Sanchez of Taylor Morgan Photography
---
We are visual creatures, and studies indicate one of the first things people notice about you is your smile. We also want to feel confident about our appearance and make a good impression, especially in a world filled with Zoom meetings, selfies, and social media. So, it's time to make a New Year's resolution that will put a smile on your face now and for many to come — a smile upgrade with Dental Designs by Alisa Reed.
Dr. Alisa Reed and Dr. Stacey Smith stay current on the latest advances, offering newer, minimally, or noninvasive approaches to smile enhancement. Schedule a free cosmetic consultation today and keep reading to learn about the different smile upgrade options they offer.
"Many patients have hidden their smiles for so long and feel embarrassed about their teeth, but our office is a no-judgment zone. We'll welcome you with open arms and celebrate that you're here to let us help you start smiling again and experience all the benefits that come with this, including more self-confidence and greater self-esteem," Dr. Reed says.
Wide Range of Cosmetic and Restorative Options
Upgrading your smile doesn't necessarily mean you have to undergo an extensive smile makeover. Often, all it takes are a few little improvements to get a smile you can't wait to show off.
Porcelain Veneers – Veneers offer several benefits, such as permanent whitening because the shade of the porcelain won't change over time, and tooth reshaping, repairing, and rebuilding. Veneers can even correct the appearance of slightly crooked teeth. Dr. Reed typically recommends whitening your teeth first. Then she matches the veneer shade, so your "new" smile is sparkling bright.
"Our goal with veneers is to preserve as much of the natural tooth as possible whether we're improving the aesthetics of your smile, restoring it, or both," Dr. Reed says.
Dental Bonding – Do you have chipped, cracked, or broken teeth? Dental bonding can repair these problems and help prevent further damage. It can also camouflage the color of a tooth or teeth. The material used is a tooth-colored composite resin, so if the bonding is going to be placed in a visible part of your smile, you may want to get your teeth whitened first. Then the bonding can be matched to the color of your newly whitened teeth.
Dental Implants – If you lose a tooth, you typically have two options — either get a dental implant that looks, feels, and functions like a natural tooth or a bridge. In most cases, a dental implant is the best solution. If you have an old bridge, consider replacing the missing tooth with a dental implant. Not only will it feel and look better than a bridge, but you can also clean and care for it just like a natural tooth.
"We place dental implants — the titanium posts that act as the tooth's root — in-office as well as the restorations, which are the crowns placed atop an abutment attached to the post," says Dr. Stacy Smith.
BioClear – Dr. Reed uses this clear, next-generation bonding matrix to fix gaps between teeth near the gumline known as 'black triangles,' close vertical gaps between teeth, restore broken teeth, and reshape small teeth such as peg laterals.
"BioClear is performed in-office, often in a single visit. A form is placed around the tooth into which composite dental bonding material is poured. The composite literally molds around your tooth to achieve the desired shape and a strong, durable restoration," Dr. Reed explains.
Crowns – Is it time for a crown upgrade? Porcelain-fused-to-metal crowns can have an unattractive, telltale grayish or dark border where your gums meet the crown. Older crowns may also lack the luster and translucent character of natural teeth, making them appear dull and fake. New crowns snuggled up to your gumline can eliminate the dark borders, and advanced crown materials can be used that aesthetically mimic the appearance of a natural tooth.
Invisalign – Whether your teeth have never been straightened or if they've shifted after you've had braces, Invisalign clear aligners are a popular tooth-straightening option because they're virtually invisible. If you're a good candidate, Drs. Reed and Smith recommend enhancing your smile with a combination of Invisalign to correct some crookedness and tooth whitening.
Laser Gum Contouring/Reshaping – Do you wish your smile wasn't "gummy" or that your teeth weren't so short? Drs. Reed and Smith will evaluate your smile and may recommend laser gum contouring to even the gum line and/or lengthen your teeth by removing excess gum tissue. The in-office procedure generally requires minimal anesthetic, results are immediately visible, and the healing time is far less than surgical gum excision.
Bite Guard – Cosmetic dentistry is a wise investment you can enjoy for years to come. Protect your investment from tooth-grinding and clenching with a customized bite guard. As the saying goes, an ounce of prevention is worth a pound of cure.
The smile-enhancing services covered above are just part of a full suite of advanced dental services provided by Dental Designs by Alisa Reed. The friendly team goes the extra mile to provide high-quality dentistry while helping you feel well cared for and right at home.
Comprehensive Services
General and family dentistry

Cosmetic dentistry

Restorative dentistry

Laser dentistry

Periodontal treatment

Sleep apnea and snoring treatment

Sedation dentistry

Dental implants

And much more
Visit DentalDesignsByAlisaReed.com for more information. Make an appointment today.
---
Contact:
1001 Medical Plaza Drive, Suite 300
The Woodlands, Texas 77380
(281) 367-3411
4850 West Panther Creek Drive, Suite 104
The Woodlands, Texas 77381
(281) 296-2010