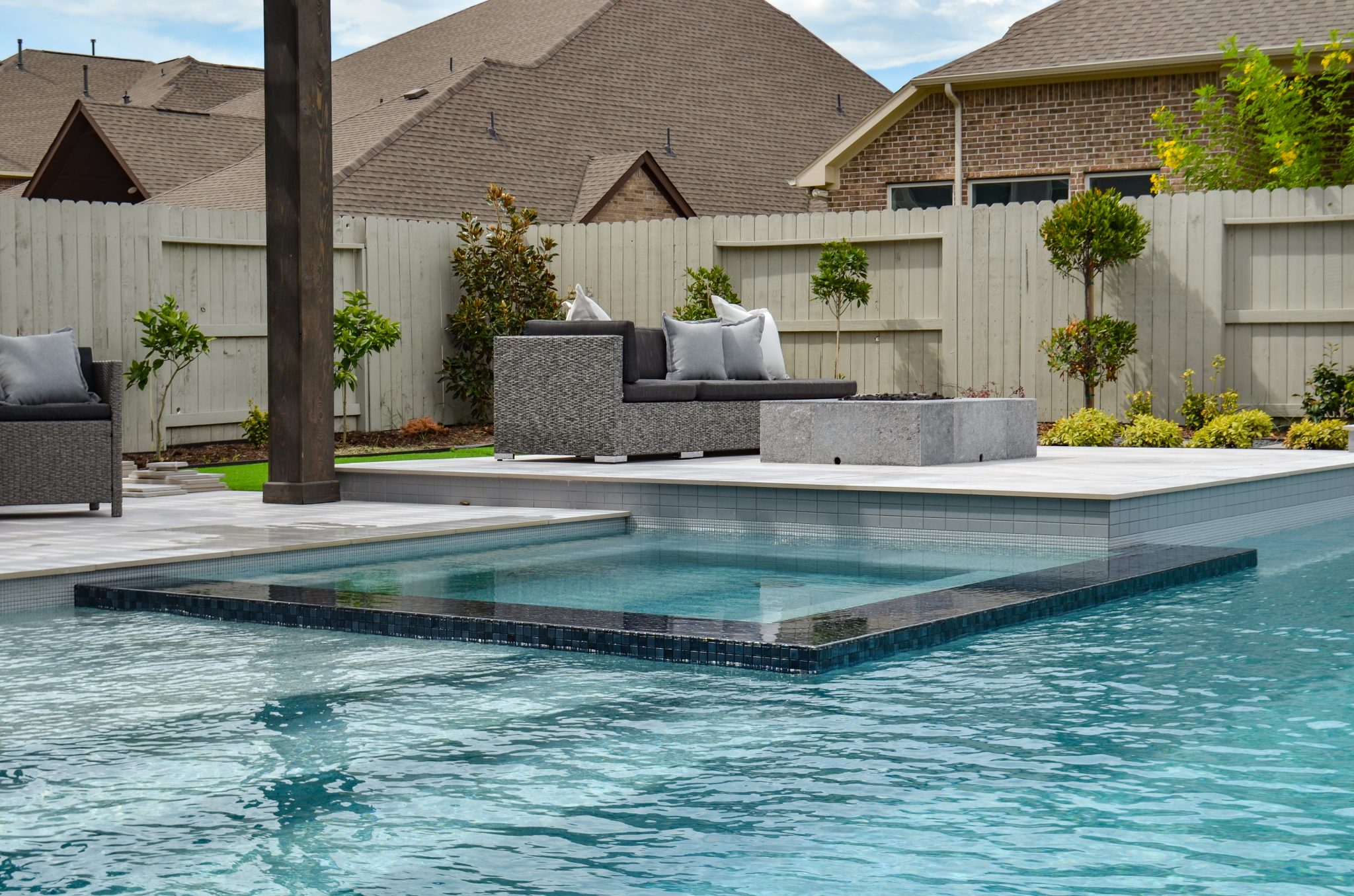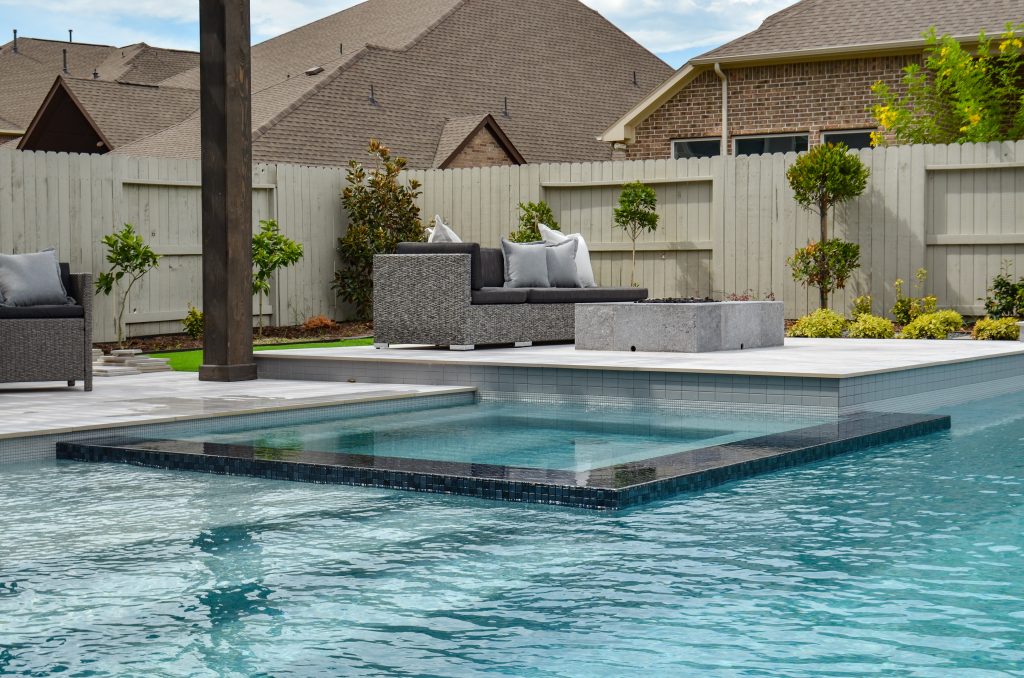 BY ANNETTE BROOKS
Professional, reputable, experienced, trustworthy, and creative are just a few of the words customers use to describe locally owned and operated Cypress Custom Pools. It's no wonder Living readers have voted the company as Best Pool Company multiple times, including this year.
Longevity In The Pool Industry And The Cy-Fair Market
In an area where pool builders come and go almost as quickly as they pop up, Cypress Custom Pools brings more than 25 years of experience to your project when you select them to design and build your one-of-a-kind luxury custom pool or a turn-key outdoor living space — or both.
"We develop trusting relationships with our customers and the community and focus on quality, professionalism, and exemplary customer service," says Brian Whitlock, owner and president.
Brian also gives high marks to his team of experienced subcontractors. "We've worked with the same group of contractors for 25+ years on more than 4,000 pool projects. They don't cut corners when no one's looking and deliver quality work that's second-to-none. They exemplify the level of service and quality we offer at Cypress Custom Pools."
Thorough, Fun, Collaborative Process
A quality plan from a trusted company like Cypress Custom Pools that has built its reputation on honesty and integrity will translate into quality in the final product.
"Pools and backyard retreats are not mass-produced, cookie-cutter products. We listen to our clients, brainstorm with them, then go through options and plans that include a 3D rendering of your backyard with the complete project," he says.
Clients Love Cypress Custom Pools
Customers are impressed every step of the way, like Priscilla. "This is a wonderful company. We took delivery of our pool in August 2021. We love it," she says. "This was an incredibly wet spring/summer, which delayed construction quite a bit. They kept us informed of the progress throughout construction. The crews worked around the rain whenever possible. Our designer worked with us to get a beautiful pool. Use them — they are totally worth the price."
Now Is A Great Time To Start Planning Your Custom Pool
Looking forward to spring and summer fun and building a lifetime of memories at home? Start planning your backyard retreat with the experienced team at Cypress Custom Pools as your guide.
"Get started now so your pool's ready by spring break. Let us create a design that will bring years of joy and relaxation to your everyday life," Brian says.
Visit CypressCustomPools.com for more information and check out their project gallery. They serve The Woodlands, Katy, Cypress, Spring, Tomball, and surrounding areas.
Contact
12111 Spring Cypress Road, Suite D
Tomball, Texas 77377
(281) 351-6113
CypressCustomPools.com