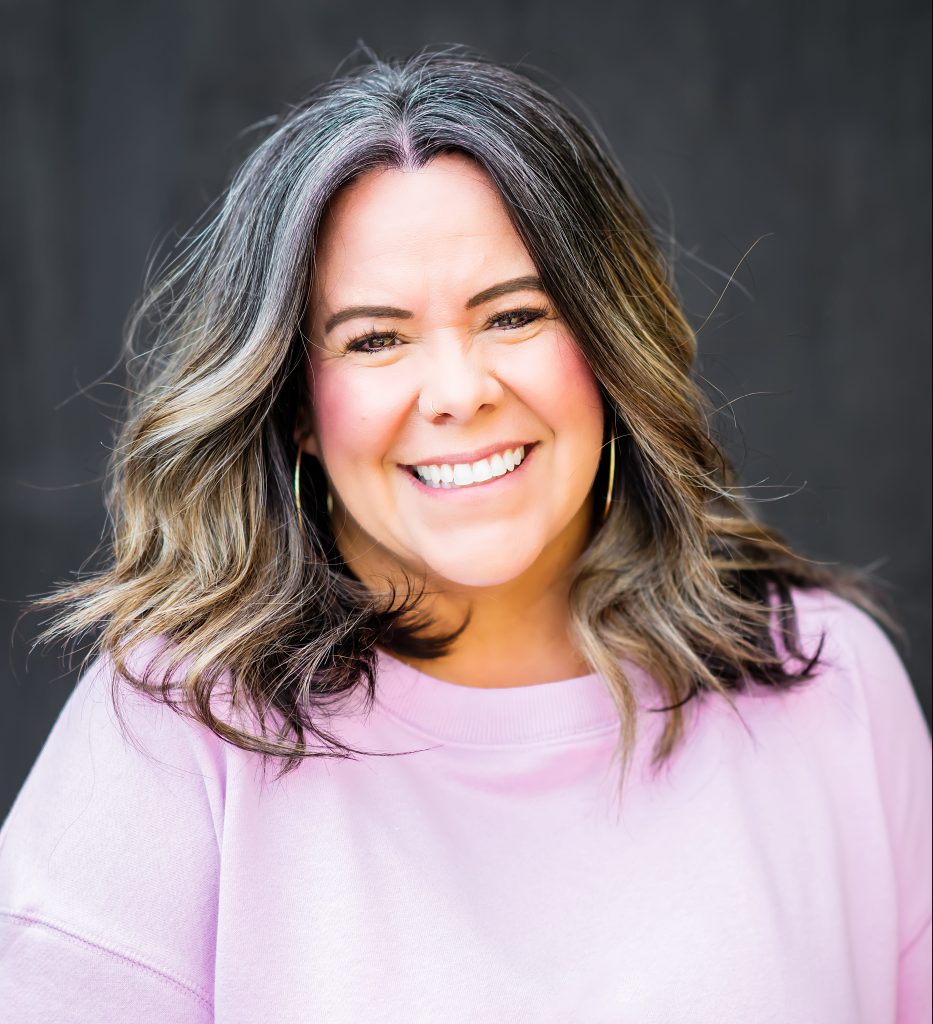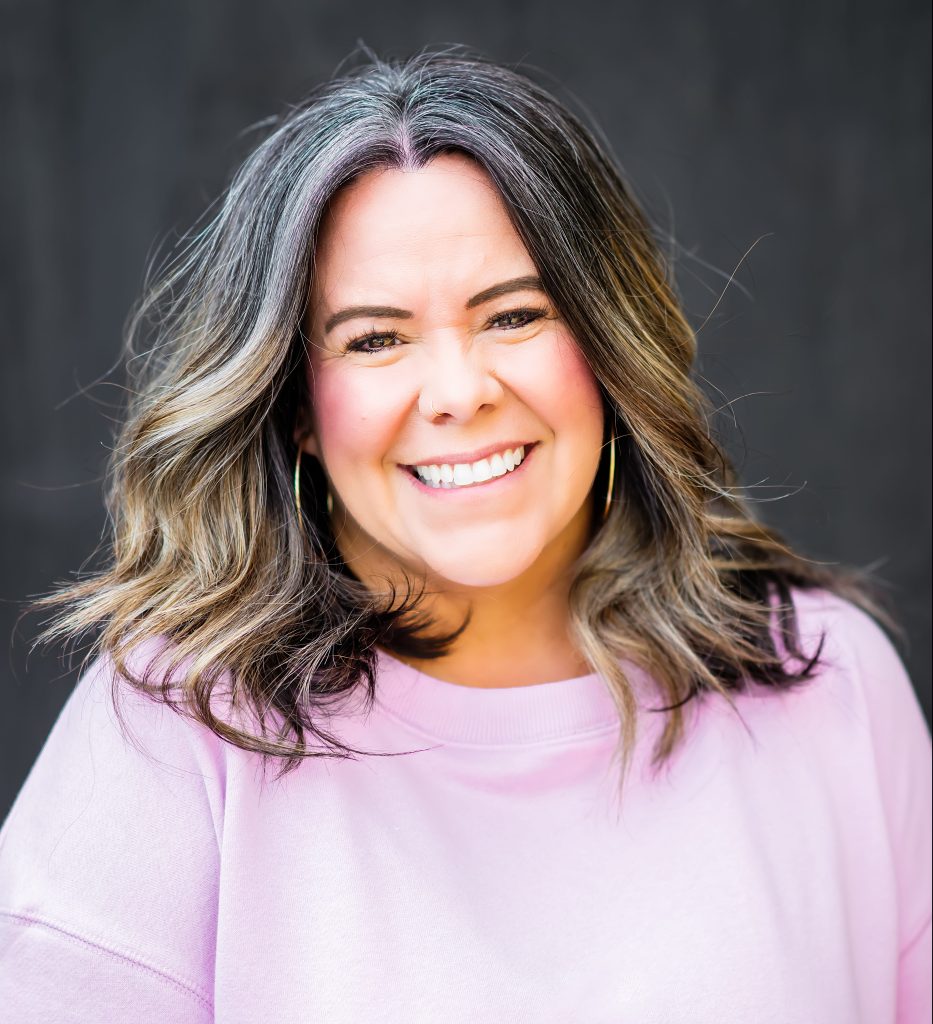 BY MEREDITH KNIGHT
Cynthia Dearnbarger is absolutely honored to be a part of her customers' life events. From baby showers to birthdays and anniversaries, from weddings to corporate events and school fundraisers, she loves providing the thoughtful touches that make special occasions even more special.
"Our customers are the best part of our job," she says. "So many friendships have bloomed with people we've met at the shop. We want everyone to feel valued, loved, and adored regardless of religious preference, gender, race, or whether you're a child, adult, or teenager. If we ever miss this main point, we're not staying true to our core mission and who we are."
For Cynthia, Flourish is a dream she nurtured for years while she raised her family. A caregiver at heart, Cynthia is happiest when sharing God's love any way she can. For years, that was expressed through loving and nurturing her family. Then in 2017, when her nest was suddenly empty, it was time for her to "enlarge her territory." This meant turning all that caring outward to the community and making her long-held dream a reality.
She stepped out in faith and launched Flourish Flowers & Gifts. At first, Flourish mostly sold at local farmers' markets but the positive reception she received gave her the courage to open her first small storefront in Old Town Lewisville. Within the year they were bursting at the seams, and she needed more space, calling to mind one of her favorite Bible verses, "Blessed is she who has believed that the Lord would fulfill his promises to her." (Luke 1:45)
As you walk around Old Town Lewisville today, you can't help but notice the cheery pink storefront. Step inside and walk across creaky, wooden floors to find an array of hand-selected gifts and unique flower arrangements. Flourish Flowers & Gifts is a full-service florist with daily deliveries and a thoughtfully curated gift shop. They also provide florals for weddings and events and offer the shop as an event venue.
"Our shop offers an old town feel and rustic accents. There's plenty room, original wood floors, vintage neon sign, and exposed brick walls. It's totally charming and we can accommodate 50-plus people. Our customers can enjoy hassle-free birthday parties, bridal and baby showers, corporate meetings, graduation parties, and workshops, and let us worry about the details," she says.
Flourish is more than just a business to Cynthia. It's her ministry, a place of love, encouragement, and service where relationships come first — relationships with her customers, fellow Old Town merchants, her team, and everyone God sends their way, with "the aroma of Christ" on everything they do.
"We pray over our arrangements as we create them," Cynthia said. "There is thoughtful intention poured into each one. For our team, floristry is a creative expression, an artform. We take an amazing variety of flower types and greenery to shape our color palette. It's like a painting except, instead of a brush, we use clippers. We hope you find our garden-type style incorporates unique and unusual blooms you won't find many other places. We want each arrangement to be as unique as the person who'll enjoy it."
God has blessed Flourish with a dynamic team. "Taking care of these girls who are the life blood of our daily business operations comes first," Cynthia says. "It's my job — and my blessing — to empower and equip them so we're ready and willing to take all the next steps God has for us. I tell our team all the time, 'If God decides to take Flourish away from us, we'll relinquish it with open hands because it's always been His.' We're just the stewards humbly trying to be His hands and feet wherever He decides to send us."
That dynamic Flourish team includes Kelli, who handles weddings and events. "Kelli is amazing, working with our brides and really capturing their vision for their bridal bouquets, corsages, boutonnieres, centerpieces, and more," Cynthia says. "Kelli will work with a bride to create all their floral accents or help them select what they want a la carte.
Hannah is the Flourish shop manager who knows customers by name and has learned their taste and preferences. "Customers can call ahead and let Hannah know what they need, for what occasion, and their budget. When they come in, she'll have options laid out for them," Cynthia says. "Sam is our delivery driver. She hand-delivers joy to each of our customers. Victoria does an outstanding job with our social media, capturing the heart of Flourish. And we couldn't do all we do without the rest of the team, Megan, Libby, Erin, and Courtney. There's so much love for them all."
When not at the shop, Cynthia can be found hanging out with her grandson any opportunity she gets. "My time is valuable to me, and I'd say I'm pretty selfish with it," she said. "That means family comes first. I do love a good coffee chat with a great friend, and I absolutely love getting back into church and finding a space to worship with abandon."
A firm believer in giving to the community that's given so much to her, Cynthia is always looking for ways to pay it forward. "At Flourish, we believe in a generous heart," she said. "That starts with the women immediately in my forefront — my team. We also love supporting our local schools, churches, and nonprofits."
Cynthia serves on the board of directors for Christian Community Action. "They helped me, when I first moved to Texas as a single mom," she said. "I love being able to do the same for young moms and others."
When all is said and done, Cynthia hopes she'll be remembered for having a generous spirit. "I just hope my family and friends remember someone who loved Jesus and loved people," Cynthia said. "I hope they remember me as someone who took risks in the face of fear and failed forward instead of staying paralyzed by the unknown."
Contact
156 West Main Street
Lewisville, Texas 75057
(469) 464-3020
FlourishFlowersAndGifts.com