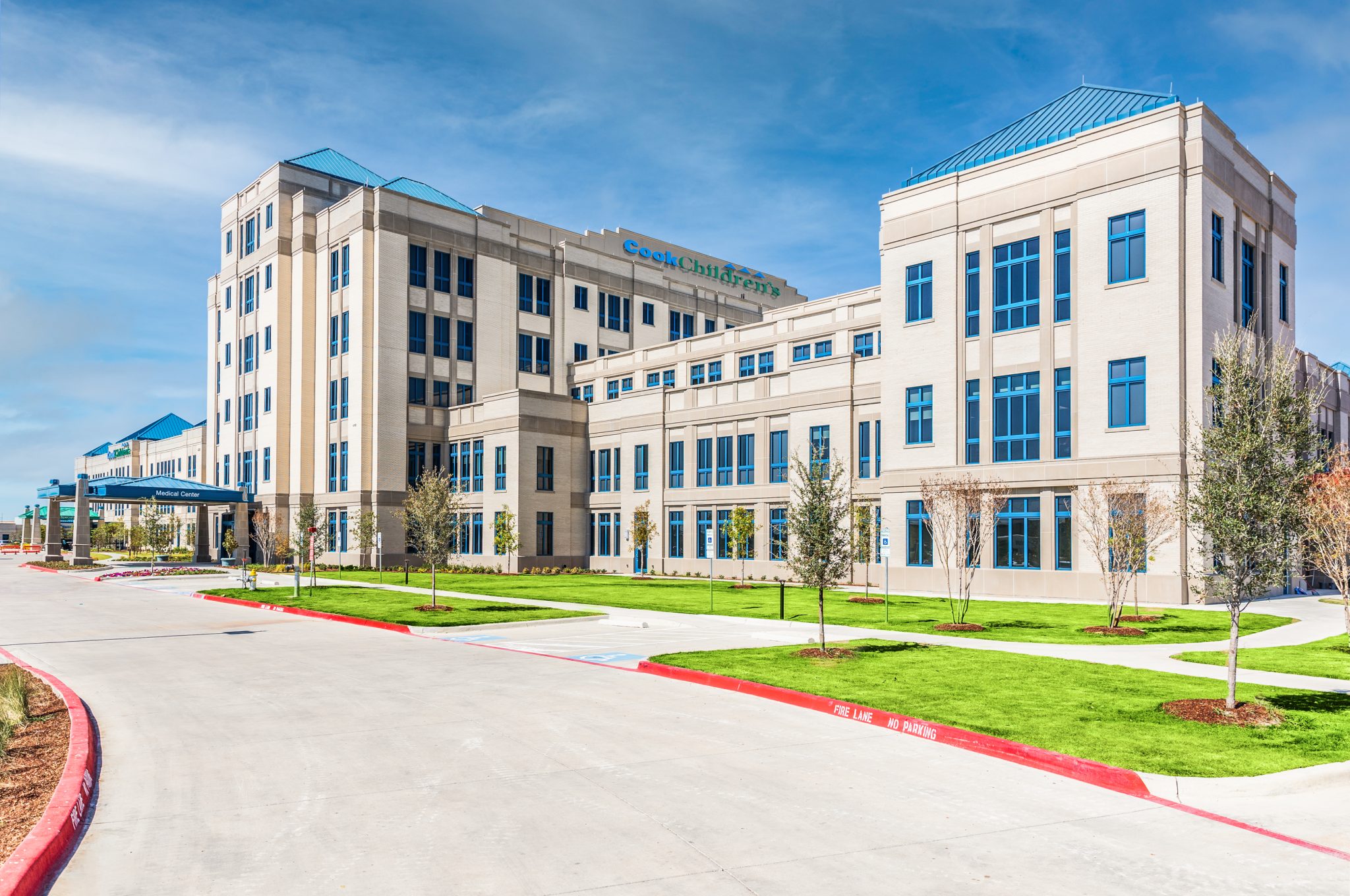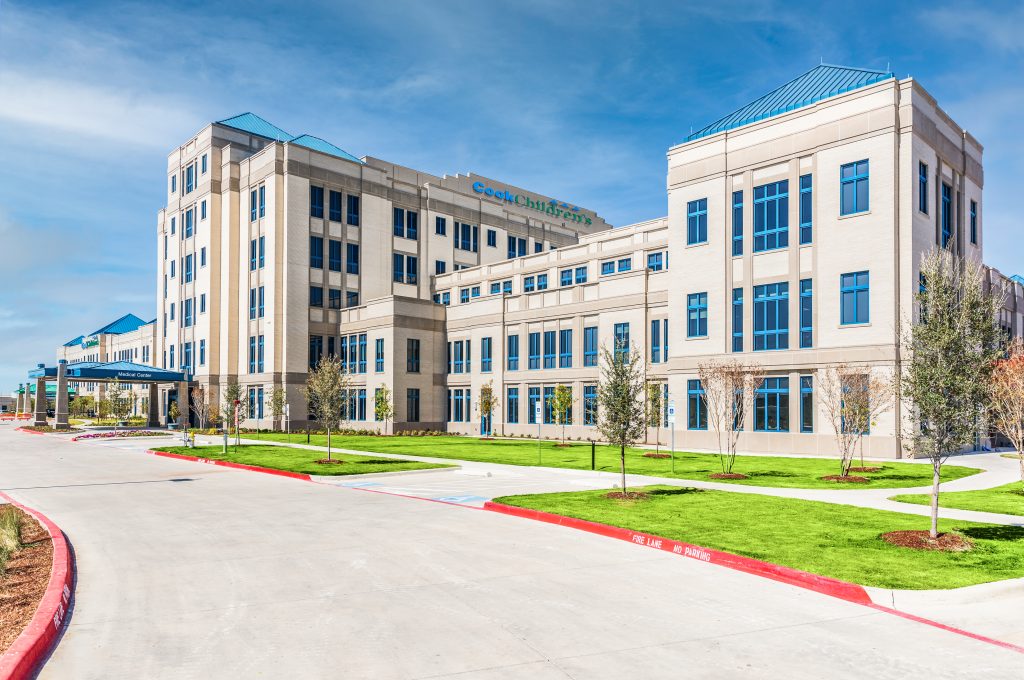 By Meredith Knight | Photo by Kenny Richard Photography
---
Cook Children's Health Care System understands there's one child who matters most—your child! That's why they provide you with easy access to world-class pediatric care. Whether your child is a baby, school-ager, teenager, or young adult, Cook Children's has board certified pediatricians and specialists to care for them from head to toe. From checkups to injuries to serious illnesses, you can trust that Cook Children's has your child's best interest at heart.
Dedication like that hasn't gone unnoticed. Every year for the past 15 years, US News & World Report has ranked Cook Children's among the best US children's hospitals. In 2022, Cook Children's earned recognition for cancer treatment, cardiology and heart surgery, diabetes and endocrinology, neurology and neurosurgery, orthopedics, and pulmonology. Locally, they were again chosen "Best Of" by Living Magazine readers. And parents have taken to the internet to pen enthusiastic five-star reviews about their experience with Cook Children's. Maybe that's why parents from all across Texas, the US, and even internationally trust Cook Children's for their child's care.
One grateful parent wrote, "Everyone I met was amazing! From the nurses, paramedics, CT tech, and Child Life team, they were all amazing. This place is very child friendly, and the staff did all they could to make a scared 5-year-old feel comfortable. Child Life was diligent in trying to keep our girl entertained. The room was a private room with a recliner and a bench bed for me to sleep. I'm a pediatric nurse myself and after our experience, I'll be applying to work here. It's just that amazing. I want to be a part of this team." Now, that's an endorsement.
Urgent and Primary Care
Cook Children's Prosper campus first opened in 2019 offering urgent care and primary care services. Since opening, they've treated more than 37,000 kids in their urgent care center and have grown from one on-campus pediatrician to three. They understand that care ideally begins with your child's primary care pediatrician. Cook Children's Physician Network has nearly 40 pediatricians and 17 specialists near Prosper. If your child needs a higher level of care, your pediatrician can help coordinate services with one of their specialists, so you'll have an entire team collaborating every step of the way. Since opening, Cook Children's has served over 22,000 children at their primary care office, located on the Prosper campus, and over 230,000 children in their 17 primary-care clinics throughout the region from Allen to Denton and Celina to Carrollton.
Pediatric Specialties and Outpatient Surgery Center
As this area has experienced unprecedented growth (with thousands of families moving here each month), Cook Children's Health Care System has added a medical office building providing access to 14 specialties including Cardiology, Ear, Nose and Throat, Endocrinology, Gastroenterology, Hematology and Oncology, Nephrology, Neurology, Pediatric Surgery, Psychology, Pulmonology, Sleep Medicine, Sports Medicine, Urology and Neurosurgery. In addition, they offer an ambulatory surgery center for outpatient procedures, outpatient lab, outpatient pharmacy, and more. There's no need to travel an hour to Dallas, Fort Worth, or Plano to access the care your child needs. It's all right here in Prosper with board-certified pediatricians and emergency medical doctors committed to evidence-based practice, participating in leading clinical research, and using the best available medicines and medical technology. They also offer a tech zone to help families learn how technology can support their child's health care needs. It's just another way Cook Children's fosters safe, healthy communities where families can raise happy, healthy kids.
Medical Center
This December, Cook Children's will open a state-of-the art medical center to include an emergency department, operating and procedure rooms, pediatric ICU, medical/surgical unit, outpatient infusion center, retail pharmacy, laboratory services, and pharmacy services. All this growth and expansion means, that when your child needs world-class care—whether it's primary, urgent or emergency care, or treatment for a chronic condition—they can receive the care they need right here in Prosper from leaders in the field.
Meet the Executive Team
Kevin Greene serves as vice president and administrator at Cook Children's Medical Center – Prosper. He holds a Bachelor of Business Administration and Bachelor of Biology from Abilene Christian University and a Master of Science in Health Care Administration from Trinity University. Mr. Greene has served on multiple leadership boards in Granbury and Houston, and currently serves on the Board of Directors for Prosper's Chamber of Commerce and Education Foundation. He also participates on the Texas Hospital Association's Leadership Development Council and the Dallas Regional Chamber's Policy Advisory Council and Innovation Task Force. He and his wife, Christy, have two sons, John David and Matthew. When not on the job, Kevin enjoys staying active, walking the trails with his family, and running with his wife.
Dr. Tony Anani MD MPH MBA serves as a gastroenterologist and Medical Director Clinical Specialties at Cook Children's Medical Center – Prosper. Dr. Anani received his medical degree from the University of Ibadan and holds a Master of Public Health and Master of Business Administration from Emory University. Dr. Anani received his pediatric and pediatric gastroenterology training at the Cleveland Clinic and was an assistant professor/gastroenterologist at Baylor College of Medicine/Texas Children's Hospital, The Woodlands TX. He and his wife, Connie, have two wonderful kids and enjoy traveling.
Sheralyn Hartline serves as AVP of Nursing and Patient Services for Cook Children's Medical Center – Prosper. Sheralyn has worked with Cook Children's for 21 years serving in the capacity of NICU staff nurse, NICU manager, and NICU director. She graduated with her Master of Science in 2010 from Walden University and then graduated in 2020 with her Doctor of Nursing Practice from Texas Tech University. She and her husband, Brandon, have two grown children and enjoy traveling.
Growing With Your Child
Cook Children's is more than a pediatric health care system. They're an extension of your family that can grow with your child's needs from their first cries and steps, all the way into adulthood. Their network of extraordinary pediatricians care for kids from birth to 18 years. After all the checkups, visits, treatments, and surgeries, it comes down to one thing. When you need them, they're here for you.
---
Contact
Cook Children's Medical Center – Prosper
4100 West University Drive
Prosper, Texas 75078