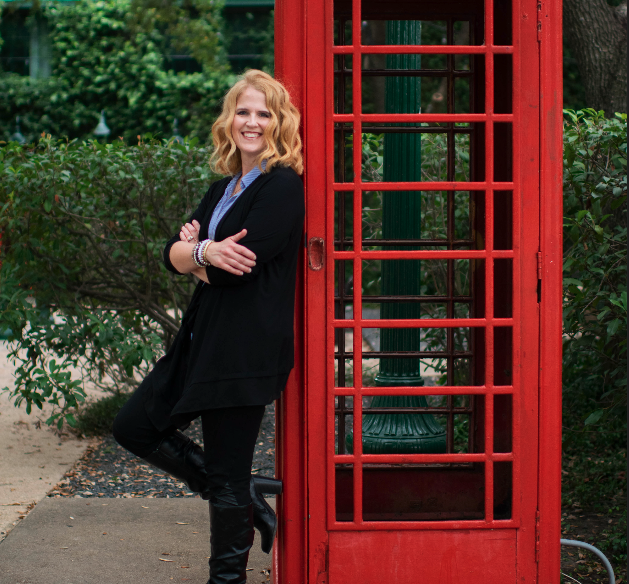 By Meredith Knight
---
Some kids seem to know what they want to do with their lives from a young age. Crystal Reeves readily admits she wasn't one of them. "I was undeclared my first two years of college," she said. "But I had a friend in the dorm who was studying interior design." It was while helping this friend complete an assignment that Crystal started asking her questions about the major and what she planned to do with her degree.
Around the same time, Crystal took an aptitude test with interesting results. "One of the things the test recommended for me was law," she said. "I knew I didn't want to be an attorney. But it also suggested interior design." There it was again. So, Crystal registered for a couple art classes just to see whether she was artsy at all. Turns out not only did she have an aptitude for art but a keen eye for design. Marry those gifts with her natural gregarious personality and a design career was born.
That was over 25 years ago and, while Crystal cut her teeth as a designer working for other people, she really found her footing working for herself as CLR Design Services, Inc. Now, as an award-winning and sought-after designer, she applies her years of experience to residential and small commercial projects helping clients with remodels, renovations, and new construction.
"I love getting to know my clients and reflecting their personalities in my design," she said. "It's vital that I know how a space will be used, what a certain room means in the life of a family or the image a business hopes to project to potential customers. The more I know the better able I am to create spaces that are as functional and comfortable as they are striking."
Her business work has included design for local restaurants, office buildings, banks, a small private school, and more. Whether she's remodeling a bathroom for a family, examining the intricacies of lighting design for a business, or working directly with an architect on the layout of a new construction, Crystal says the relationship with the client is always the best part of the job.
"Building and remodeling can be stressful," she said. "My job is to ask all the right questions and handle all the details — and why not have some fun in the process. Whether it's considering aging-in-place features in a home or making sure business renovations are up to code, I'm here to navigate all the unknowns and help clients avoid tragic, expensive mistakes with a smile on my face. Throughout the COVID pandemic, people are spending more time at home. Many have discovered they can work from home. I want to offer them a touch of sophistication with a splash of color, lively, luxurious interiors with their unique taste coming through, a place where they love living life. By renovating their 'sanctuary,' I can truly impact their daily life for the better."
Crystal has found a bit of a niche designing for clients who have special needs. "I find particular joy helping parents with children on the autism spectrum create more supportive spaces for them and building my plan around their needs," she said. "I've also been blessed to work with clients with MS or other degenerative conditions adding modifications and functionality that make their everyday lives easier."When not on the job, Crystal loves donating her time to The Girl Scouts of America who just awarded her the Outstanding Volunteer Award in addition to her Ten Years of Service recognition. She's also active in her home church, Second Baptist Church, where she enjoys working with junior-high-age kids. And she's former president of American Society of Interior Designers where she's been a member since 1997.
Crystal offers this advice for finding the right designer. "When you're considering a designer, of course you want to look at their body or work and get some referrals," she said. "But you also want to consider whether your personality vibes with theirs. I like to have fun with my clients. I enjoy keeping things light-hearted and fun yet professional. And I always want to make sure they feel like our personalities are a good fit and we'll be a good team together."
---
CONTACT
(713) 936-9988
CLRDesignServices.com
info@CLRDesignServices.com