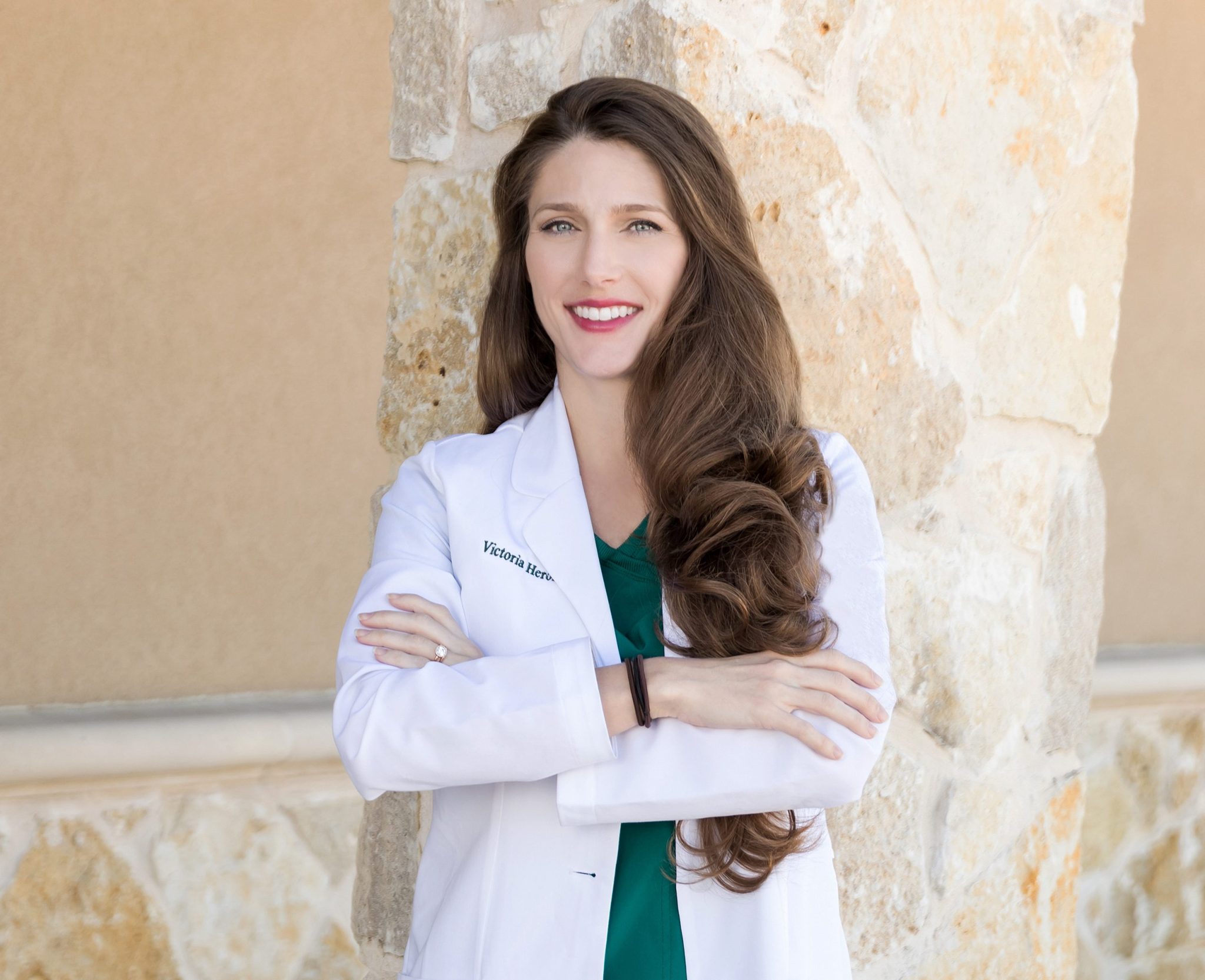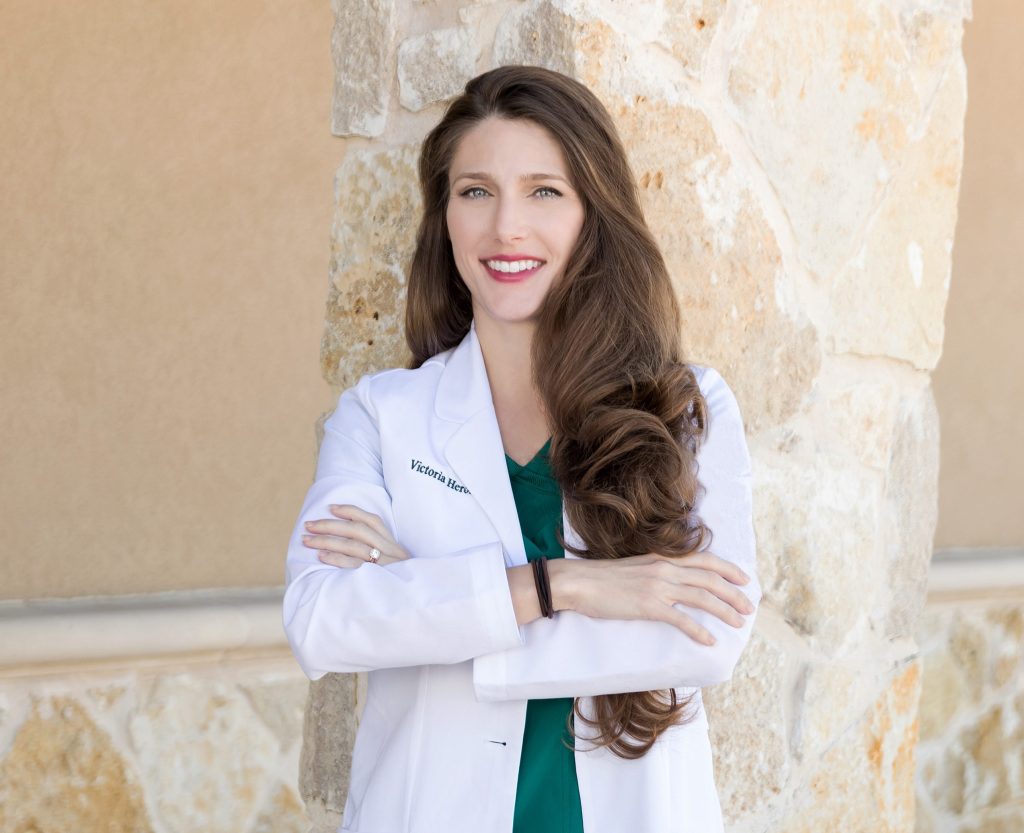 BY DAVID BUICE
Frisco may well be one of the fastest-growing areas in the Metroplex, home to some of the nation's largest businesses, but at Clover Family Medicine, you can still get medical care that has a nurturing, small-town feel. As Dr. Victoria Herold says,
My goal is to bring southern hospitality back to healthcare. When you come into
our clinic, you feel warm and welcomed."
Dr. Herold spent her elementary years in Frisco and then moved to even more rural Clover, South Carolina, located in the foothills of the Appalachian Mountains. There, she grew up living among family members who wanted to know the "why" of their health problems and how they might care for themselves. That family atmosphere of supportive self-care, along with her mother's nursing career and her own interest in biology, eventually led her into a career in osteopathic medicine.
Dr. Herold completed her undergraduate work at Anderson University, where she was able to foster her passion for other cultures by studying abroad in Italy, Germany, and Panama. Her love of traveling led her to a medical school that would foster those interests. She earned a Doctor of Osteopathic Medicine degree from Virginia Tech's Edward Via College of Osteopathic Medicine.
At Virginia Tech, she provided healthcare to rural Appalachia, Honduras, and El Salvador. For her residency, Dr. Herold returned to Anderson, South Carolina, where she could continue doing international and rural medicine. This vast training helped her see many forms of medicine, healing, and healthcare literacy. In a rural environment, there were fabulous opportunities to learn from many different specialists: setting fractures, assisting with surgeries, working in nursing homes, caring for hospitalized pediatric patients, and delivering almost 200 babies during her three-year residency.
The Doctor as Educator
The people she treated during her training were often like her own family members, self-reliant individuals wanting guidance on taking care of themselves with a minimum of professional medical assistance.
Responding to this mindset, Dr. Herold came to view herself as a physician-educator. As a specialist in family medicine, she says, "The buck should stop with me, and I like that. My role is to determine the ultimate cause of my patients' health concerns and explain their diagnosis in ways they can understand. I like to give them options on how they can best treat themselves in the future."
She is also receptive to adopting different approaches to medical care. "The key is to keep an open mind," she says. "Sometimes a blending of western and eastern medical techniques can be quite beneficial."
A Focus on the Family
In her practice, Dr. Herold's focus is on treating entire families in a trusting atmosphere where life's most challenging and complicated issues can be discussed in complete confidentiality. "Each of my patients is important, and I want them to know their value," she says. Summing up her medical practice she adds, "Hope is one of the greatest gifts you can give a patient to promote healing."
Contact
255 West Lebannon Road, Suite 106, Building A
Frisco, Texas 75036
(469) 294-0212
CloverFamilyMedicine.com