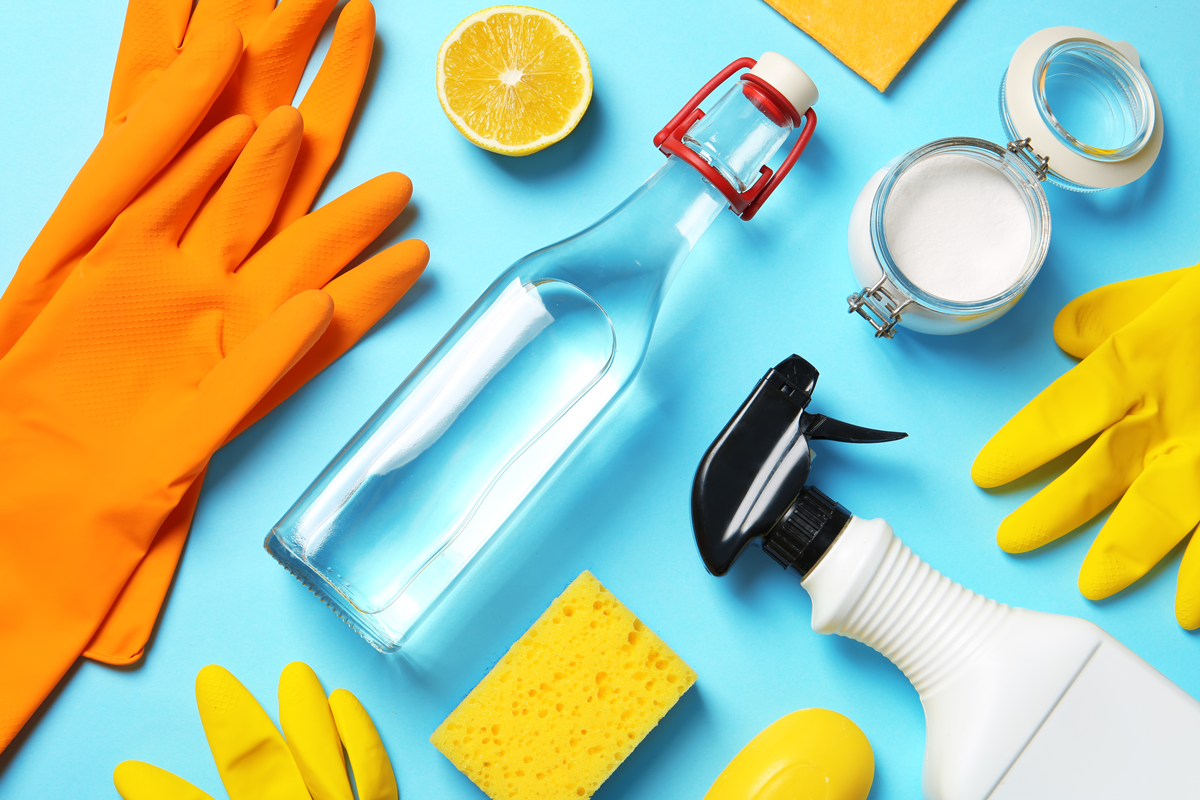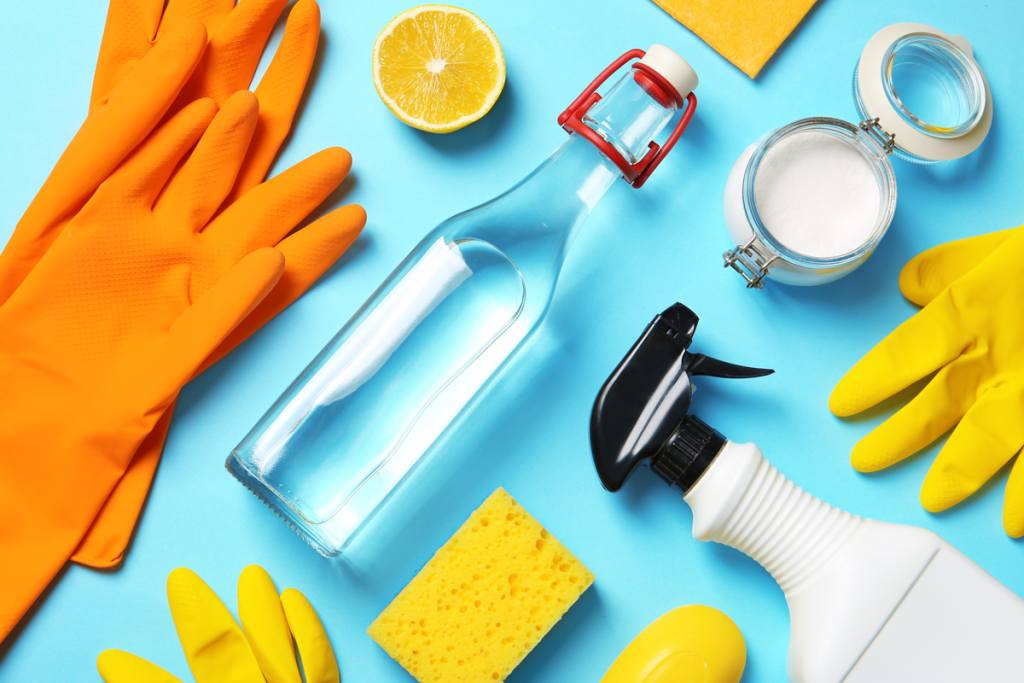 By Sydni Ellis
Life's spills, stains, dirt, grime, and dust happen, but what if you don't have the perfect cleaners on hand when they do. These do-it-yourself solutions made with ingredients you probably already have at home will help make cleaning up a breeze.
Coffee Spills on Carpet
Blot generously with a paper towel. Next, mix 1 Tbsp. white vinegar, 1 Tbsp. dish soap, and 2 cups water in a spray bottle and spritz all over the stain. Blot again with a dry towel.
Olive Oil on Clothes
After dabbing the area with a dry paper towel, rub cornstarch or baking soda into the stain. Let sit for a few minutes to absorb the stain before wiping it away.
Blood Stains on Linens
Immediately rinse with cold water. Afterward, douse in hydrogen peroxide, then put it in the washing machine right away to lower the chance of it bleaching the clothes. Repeat the process until you can't see the stain.
Dog Pee on the Couch, Rug, or C
arpet!
Our furry friends are adorable — until they leave a mess on the couch! Use a dry paper towel to soak up the liquid. Sprinkle baking soda all over the stain. You can tell it's working if the baking soda turns yellow. Mix 1 part vinegar and 1 part water in a spray bottle and use it to clean and deodorize the area. Afterward, wipe up the residue with a paper towel, and run a vacuum over it to remove smaller clumps.
Grease in the Kitchen
Kitchen counters and cabinets collect greasy, sticky grime from everyday use, which you can combat with a little dish soap. Mix 1 part water, 1 part vinegar, and 3 to 5 drops of dish soap in a spray bottle. Spritz and let sit for a few minutes before wiping up.
Create
Your
Own Spray
Cleaners
For around-the-house cleaning, you can create your own spray cleaners with natural ingredients. Here are a few of our favorites:
Glass cleaner: GoodHousekeeping.com offers this recipe. 2 cups water, ½ cup white or cider vinegar, ¼ cup rubbing alcohol, and 1 to 2 drops of orange essential oil. Combine in a spray bottle, then spritz on a cloth before cleaning mirrors or windows.
All-purpose cleaner:
Clean any hard surface with this all-purpose cleaner recipe from TheSpruce.com. Mix equal parts water and white vinegar in a spray bottle, and you're ready to go. Optional: Add a few drops of your favorite essential oil for an enjoyable smell.
Duster/furniture cleaner:
Keep dust at bay when you use this DIY dusting spray from WellnessMama.com. First, make orange-infused vinegar by adding the peel of one orange to a glass jar filled with vinegar. Cover and let stand for two weeks. Then, add ¼ cup orange vinegar, 1 cup water, 2 Tbsp. olive oil, 12 to 15 drops of lemon essential oil, and 5 drops of cedarwood essential oil to a spray bottle and shake well.
*If you are unsure of how the surface you are cleaning will react, test the solution on a small, unnoticeable area first.