One family experiences their first holiday season in Christmas City, USA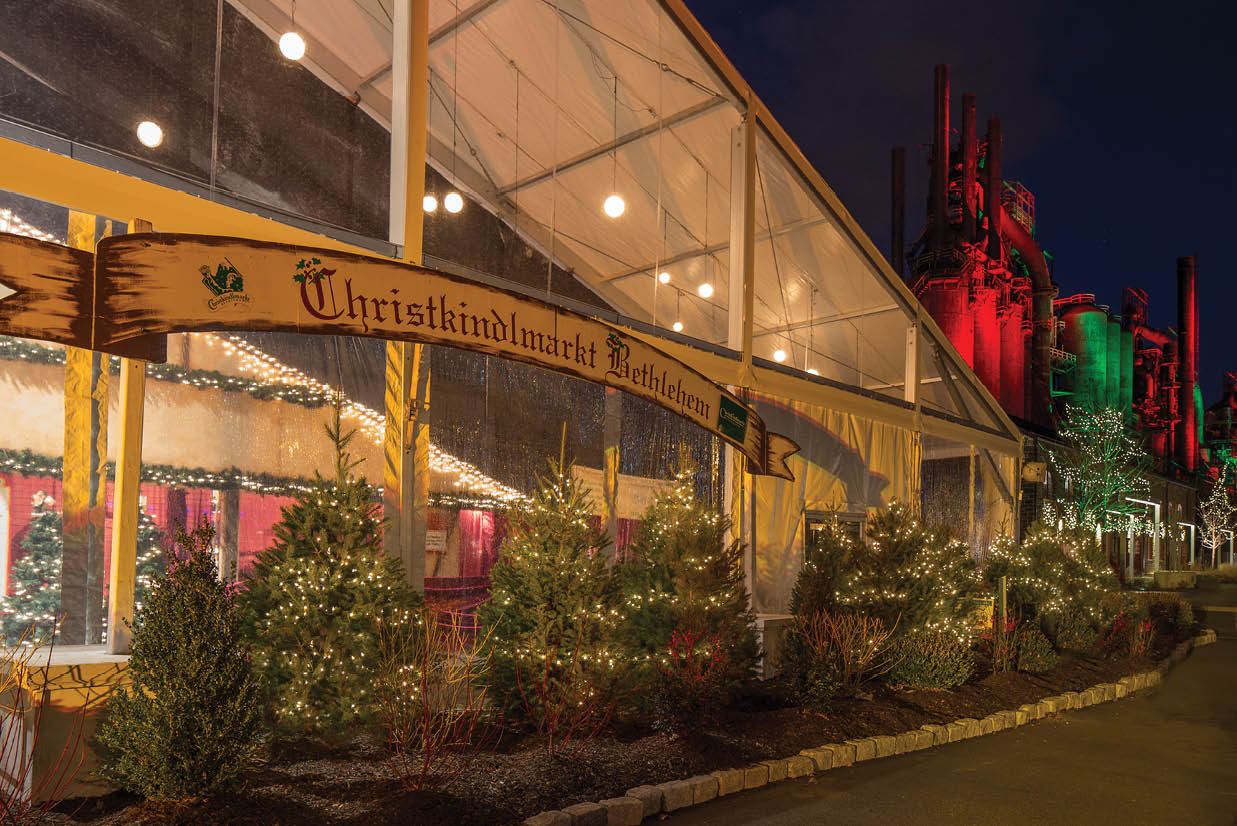 Named after one of the holiest places on earth, Bethlehem, Pennsylvania pulls out all the stops each Christmas season. The city and its residents create an atmosphere so festive, uplifting, and genuine that even Ebenezer Scrooge couldn't resist its charms.
From a visitors' perspective, Bethlehem—known as Christmas City USA—is a holiday wonderland where music fills the air and joy fills the heart. When Steve and Linda became residents of this community nestled among rolling hills in the heart of the verdant Lehigh Valley, they learned just how special Bethlehem is.
"We love it here. Bethlehem has been a pleasant surprise," says Steve, a professor at Lehigh University. "I had been commuting to my job at the university for a while, so we knew Bethlehem was always transformed for the holidays. As residents, we discovered what could be considered insider Christmas events because they aren't widely advertised. We also discovered that there's always something going on throughout the year, from art exhibits to concerts and world-class music festivals."
One of the "insider" events that surprised and thrilled Steve and Linda during their first Christmas in Bethlehem was the live nativity pageant, which is held annually in Rose Garden Park.
"The nativity pageant is incredible," Linda says. "It's a realistic production with everyone in full costume. There are live stable animals and they even bring in a camel. The representation is as authentic as possible, right down to the human infant in the manger representing baby Jesus."
Steve added, "Bethlehem is easy to get around and walkable for residents and visitors alike. For example, you can walk from the live nativity pageant to downtown where there are great boutiques, shops, and restaurants, and the historic Bethlehem Hotel."
Patrece, a student at Lehigh University and Steve's daughter, says she too found Bethlehem to be a welcomed surprise. "The city immerses you in the holiday spirit. You can't walk down the street without breaking into a smile. And almost everywhere you look, you see live Christmas trees."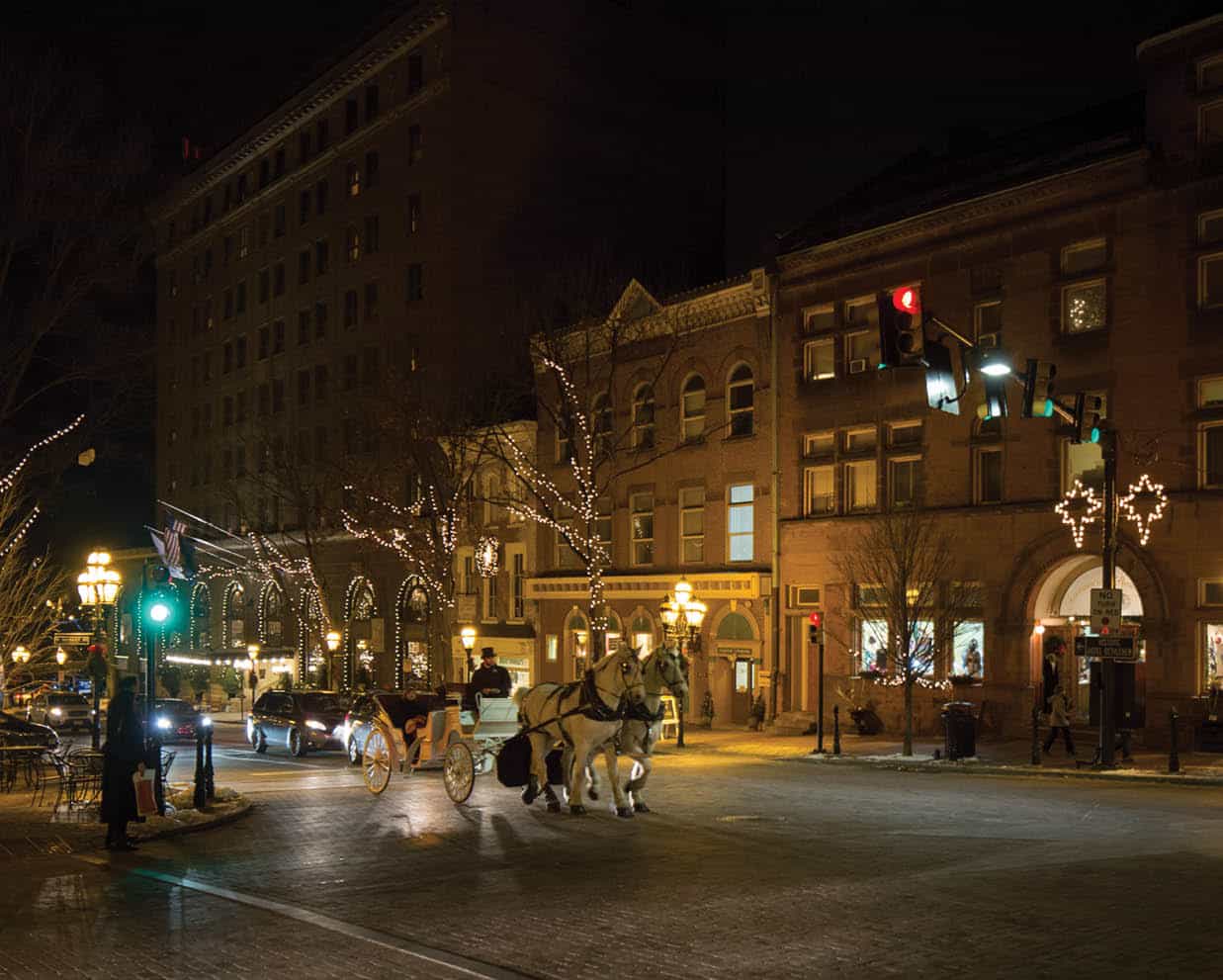 Offering everything from caroling and horse-drawn carriage rides to holiday performances and shopping, the magical holiday destination of Bethlehem—located a couple of hours from New York City and about an hour from Philadelphia—starts transforming by the first of November. Doors are festively decorated, beautiful window displays beckon, and lamp posts and poles are festooned with freshly cut evergreens twinkling with lights and ornaments.
Downtown Bethlehem's wide variety of boutiques, galleries, and shops offer unique finds, and Christkindlmarkt—a German-style holiday market held on the grounds of the old Bethlehem Steelworks—is not to be missed.  Twice recognized as one of the best holiday markets in the U.S. by Travel + Leisure, it contains aisles of handmade works by more than 150 of the nation's finest artisans.
If you're visiting Bethlehem in December leading up to Christmas, stop by the Goundie House on Main Street at 5 p.m. It hosts a live advent calendar, with a different merchant coming out with a "treat" for whoever is waiting at the door. And while you're visiting, check out the calendar of entertainment and events at SteelStacks, a 10-acre community campus at the former Bethlehem Steel plant on the city's South Side. It offers an ever-expanding menu of performing arts, film, family programs, and festivals.
A city known for its rich colonial and industrial history, Bethlehem is experiencing an economic and cultural renaissance, and it shines especially bright during the holiday season. Regardless of your chosen faith or where you are from, come to Bethlehem. Celebrating peace, love, good will, and the human bond all of us share, Bethlehem opens its arms to everyone.
A Moravian Settlement in Colonial America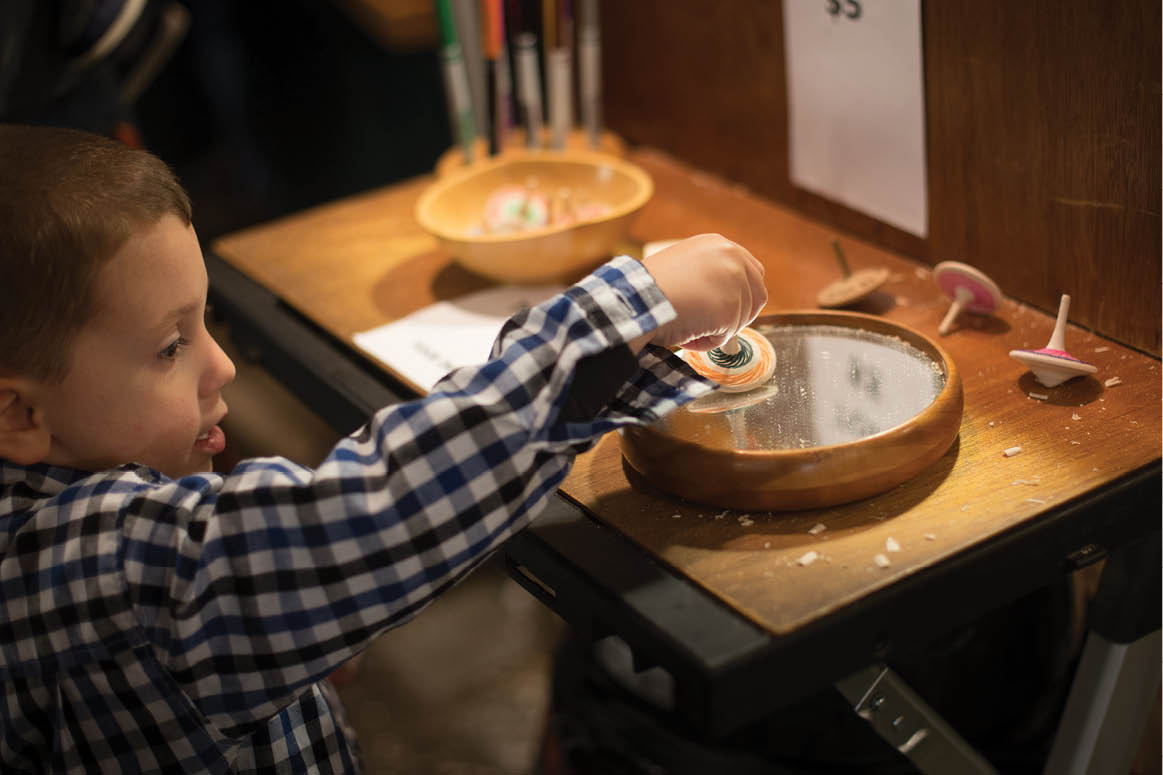 Bethlehem was founded by Moravians, who originally came from ancient Bohemia and Moravia in what is now called the Czech Republic. The Moravians organized and built the communal society of Bethlehem, which became the base location for all Moravian Church missionary activity in North America.
Many of the original Moravian structures remain standing, and are considered among the finest examples of 18th century colonial Germanic architecture in America. They include Gemeinhaus, a National Historic Landmark which houses the Moravian Museum of Bethlehem, Single Bretheren's House, and Miller's House, to name a few, as well as archeological remains for of the butchery, dye house, pottery, and oil mill.
Christmas City, USA Fast Facts
Founded by members of the Moravian Church (a protestant denomination) to be a self-sufficient community on the colonial frontier, Bethlehem was christened on Christmas Eve, 1741.
Bethlehem was officially named Christmas City USA on Dec 7, 1937, four years before its 200th anniversary.
The Moravian Book Shop, located downtown, is the oldest continuously operating bookstore in the world, dating back to 1745.
The Bethlehem Star—perched atop South Mountain since 1937 and modernized over the years—lights the way to Bethlehem from 4:30 p.m. to midnight every day of the year.
You'll find over 800 live Christmas trees placed throughout the city (population approximately 75,000) during the holidays. Of course, this doesn't count all the trees Bethlehem residents put up in their homes and businesses!
Moravian Stars, used to represent the Star of Bethlehem, and are hung in store windows and homes, and adorn the tops of Christmas trees. As the Moravians believe in equality, the points on the Moravian Star are all equal in length.
By Annette Brooks