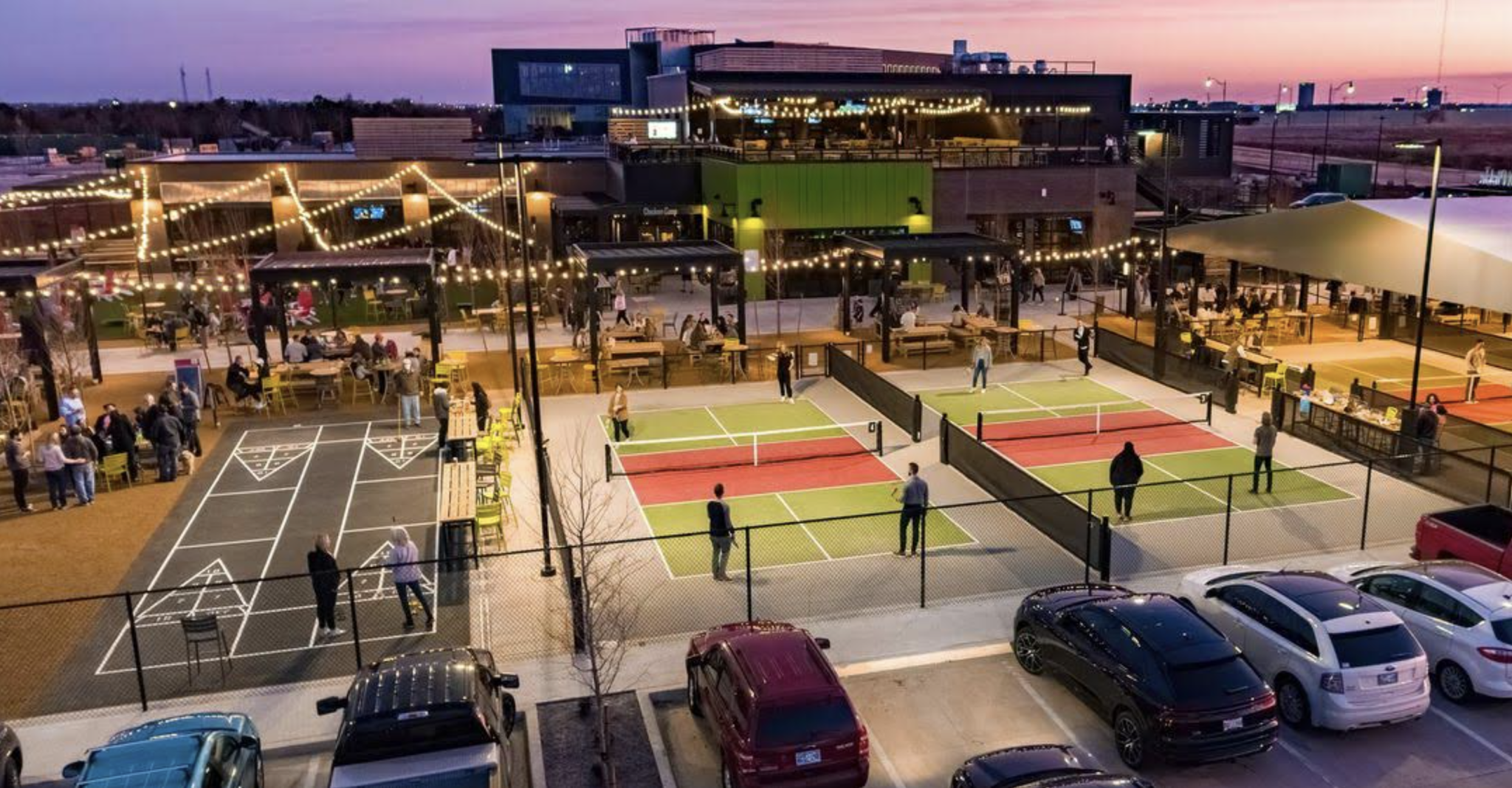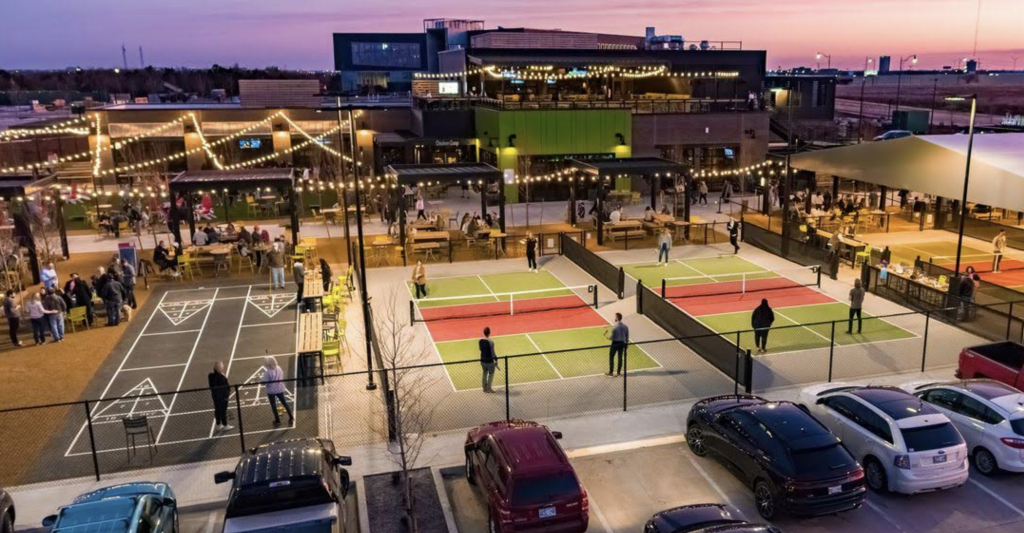 Chicken N Pickle is many things. It's a restaurant. It's a family-friendly recreation destination. It's a concert venue. It's a fun spot to partake in competitive sports. It's a favorite neighborhood gathering spot. But it's also a highly philanthropic company that's all about giving to the communities they serve. Originating in Kansas City, Missouri, Chicken N Pickle was designed with an emphasis on philanthropic events and service-oriented endeavors to strengthen neighborhoods, cities, and the world. The new Grand Prairie location is no different.
Chicken N Pickle management encourages a philanthropic spirit in their employees, together donating time and resources to support causes dear to their hearts. The new Grand Prairie location offers fast-casual dining with 11 pickleball courts, shuffleboard courts, a bar and entertainment space, an outdoor game yard, and a game room with ping pong and TV screens all perfect for hosting fundraisers and community events.
Their "Our Hearts Are Local" program focuses on creating philanthropic partnerships, hosting charitable events, and often donating sale proceeds back into the community. They also source food from area family farmers providing additive-free, low-carbon-footprint, delicious menu items. Find out more at GPTX@ChickenNPickle.com.
Contact
2965 South Hwy 161
Grand Prairie, Texas
(469) 943-1410
GPTX@ChickenNPickle.com