STUDENT CREATES DRIVEWAY ARTWORK FOR FAMILIES TO ENJOY
BY BOB WEIR
Although there are many forms of art, including oil on canvas, sculpting, poetry, and performing arts, I have always admired artists who can look at a scene in nature, a person's face, or a photo of an object and have the talent to transform it visually. I can't imagine the level of aptitude it takes to transfer what your eyes behold to a piece of paper, mound of sand, pane of glass, or numerous other materials with such detail.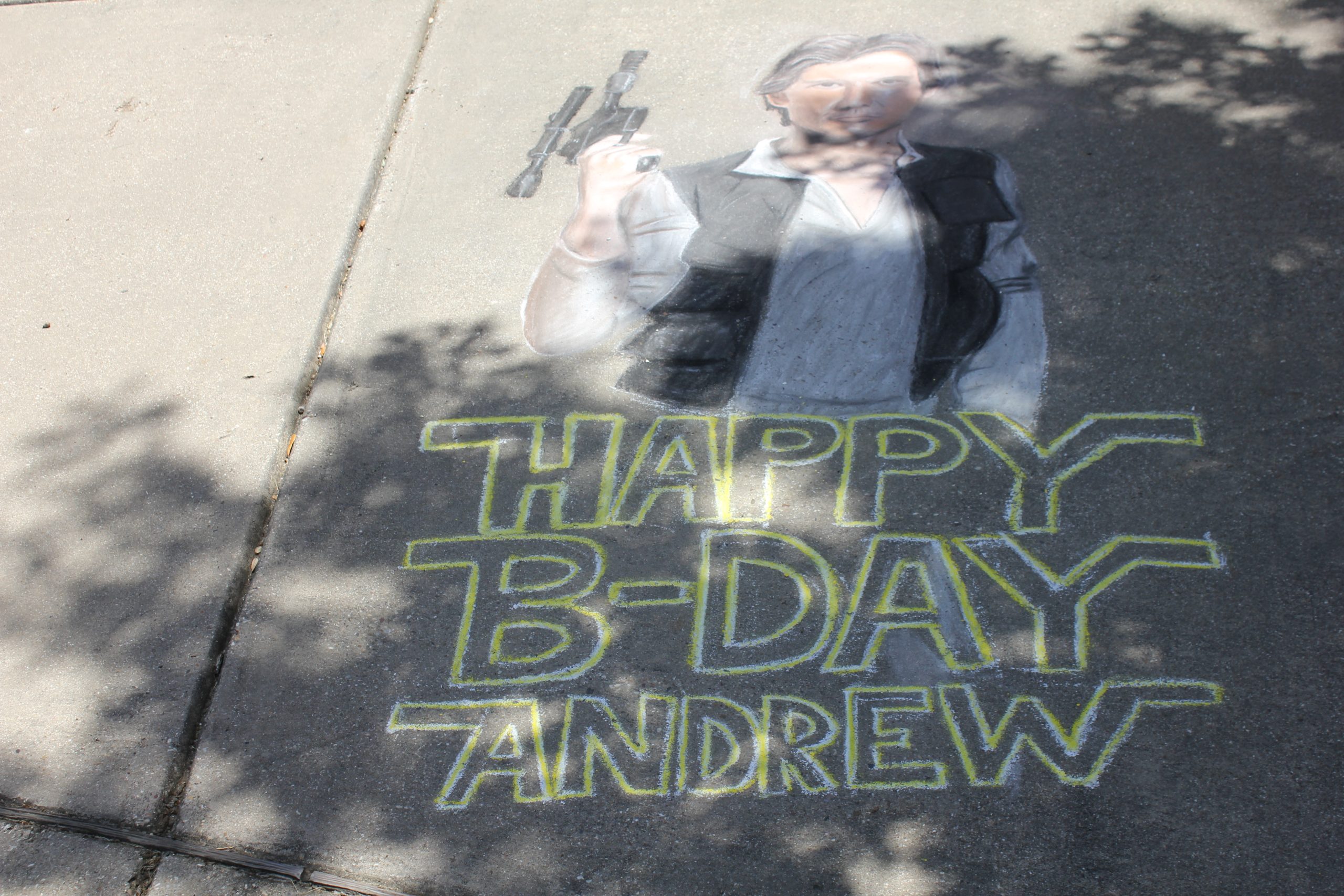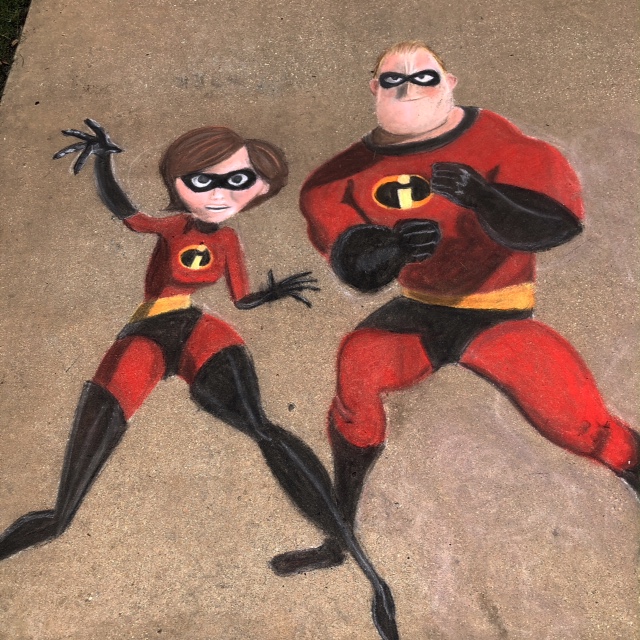 Among the various properties used in giving birth to an artistic creation is a soft, finely-ground variety of limestone, known as chalk. Some form of this mineral has existed for millions of years and, according to archeologists, it helped create some of the earliest cave drawings. The legendary Michelangelo used red chalk and charcoal in his creation of Adam, which forms part of the Sistine Chapel's ceiling, in order to detail the complex abdominal and chest muscles. Of course, we're all familiar with chalkboards, used by schoolteachers for hundreds of years. Yet, have you ever thought about the many other ways to use that semi-soft implement to beautify the landscape?
Recently, during a creative dinner party at a friend's home in Lantana, guests were introduced to several artistic experiences and artists. One of them was a young woman who performs chalk art. During the evening, we observed her as she gazed at a cigar box guitar and slowly brought it to life on canvas. Brinley Ash, who is a junior studying advertising at the University of North Texas, found herself trying to figure out how to occupy her time during the COVID-19 pandemic.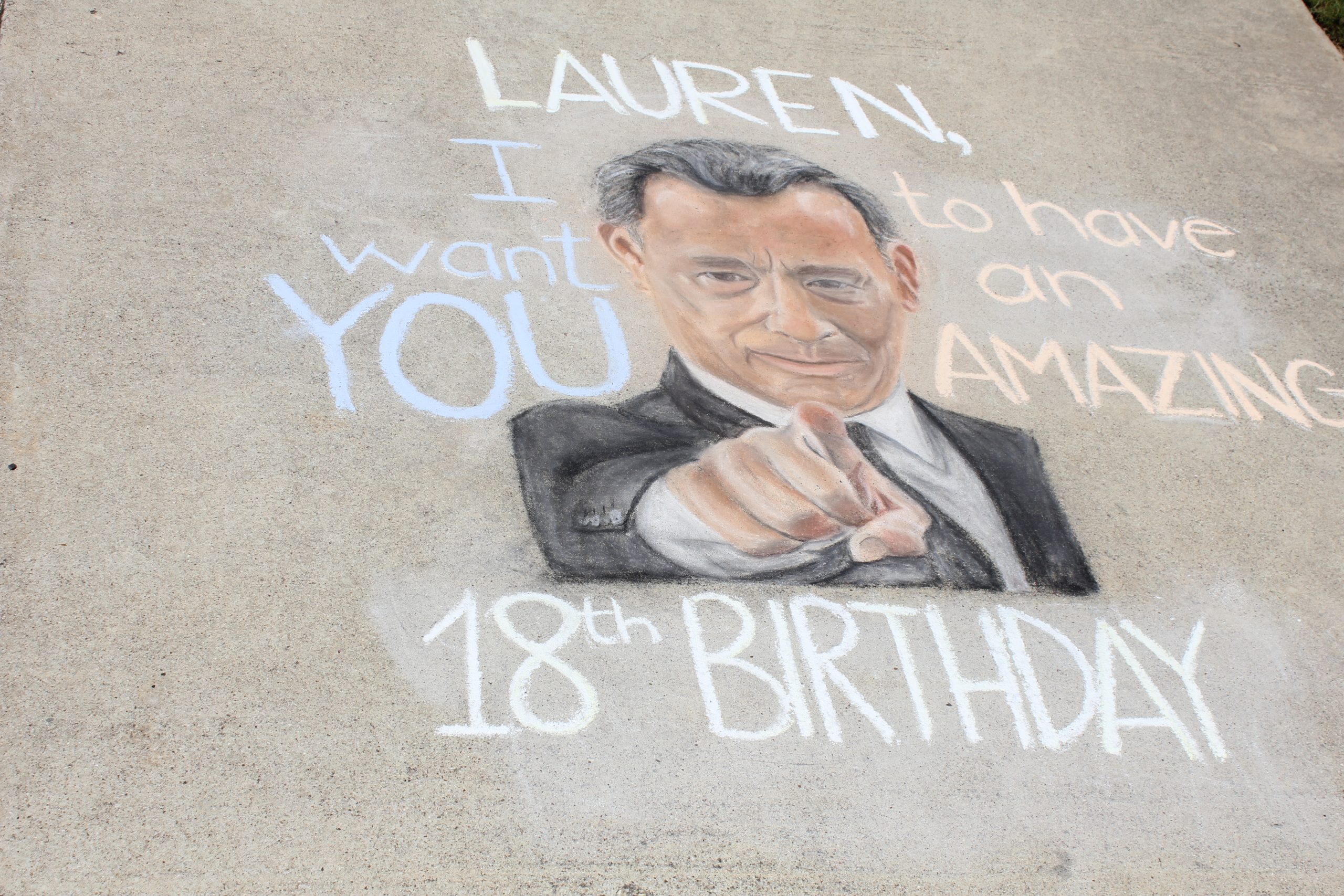 With schools and businesses closed, followed by social distancing guidelines, she and other students lost the ability to earn extra income from their artistic talents.
"We were getting bored and began trying to find something to do." Brinley said. As a result, she decided to put her artistic skills to work and perform chalk art. She posted a few samples on Facebook, and soon residents in her neighborhood began requesting that she create artwork in their driveways to entertain the many younger students that were also out of school and getting bored. Brinley felt it was "a way to give back to the community" while she was getting through the shutdown. In addition to the driveway art featured in this article, she has crafted wedding chalkboards and a panoply of other artistic creations. Although the work featured here is of limited scale, Ms. Ash has executed larger and more detailed pieces.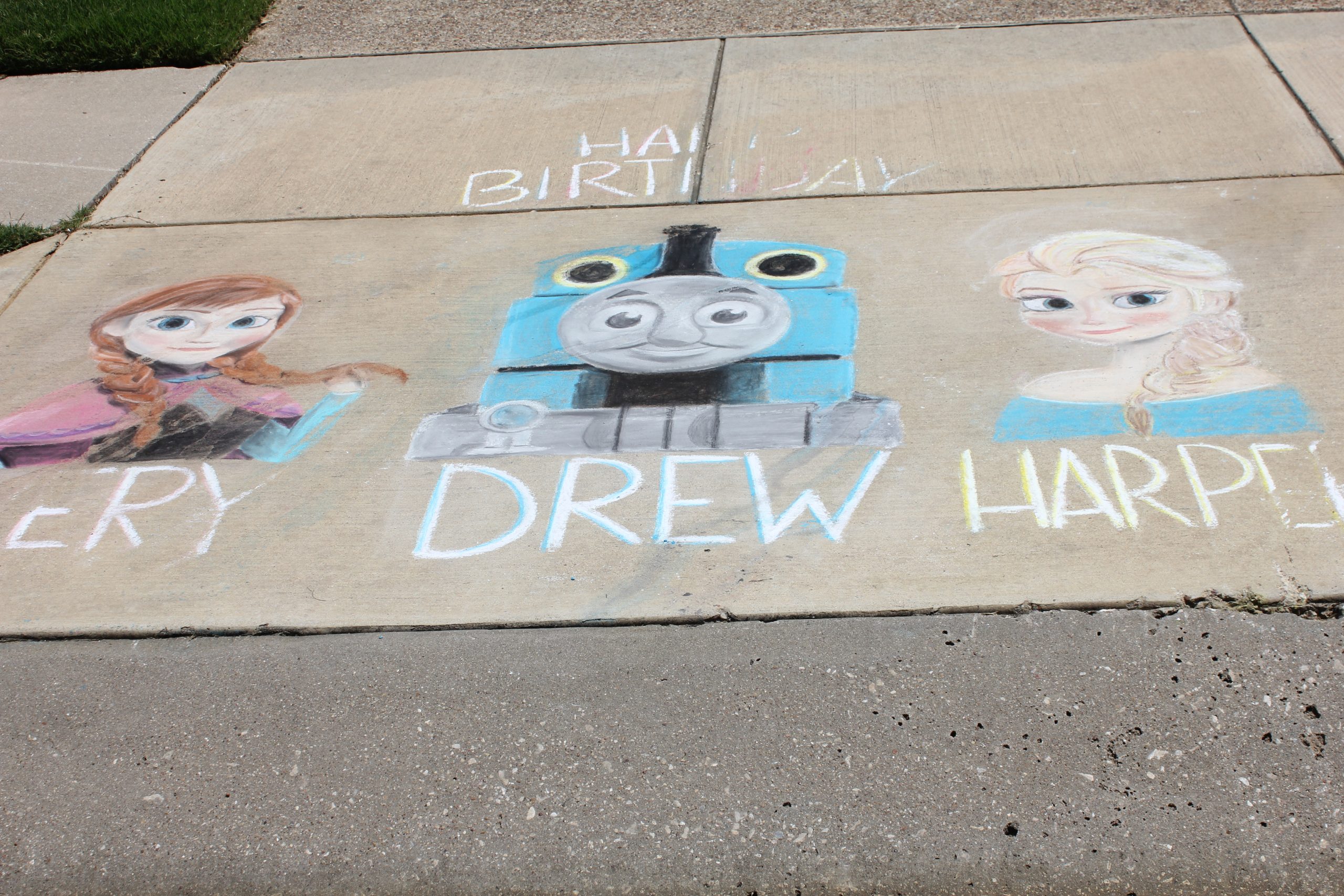 Many of the families she created the work for were happy to show their appreciation with gratuities for her efforts, which can take up to two to three hours to complete. While my wife Annette was taking photos for this story, the skilled sketch artist worked diligently in the 90 degree heat, while trying to capture some shade under a large umbrella. Watching this artist at work, under conditions that would crush the spirit of the less inspired, I gained an enormous amount of respect for those who view their work as a labor of love.
Thank God for those with a gift that adds beauty to our lives, because the world would be a dreary and boorish place without them. Moreover, it takes a high level of determination, dedication, and confidence to pursue an endeavor in which so few have found success. A quote from Vincent van Gogh comes to mind. "If you hear a voice within you say, 'you cannot paint,' then by all means paint, and that voice will be silenced."
PHOTOS: ANNETTE WEIR