As the dog days of summer wane, autumn beckons to us all. You can almost feel the crisp air, smell the wonderful fall aromas, and visualize foliage so vibrant you want to reach out and touch it. That's when it's time to head to Asheville, North Carolina. Each year, autumn-loving visitors from around the world slip into town to drink in the splendor of the Blue Ridge Mountains ablaze with color, fill their hearts with laughter and joy as they partake in seasonal festivals, satiate their palates with fresh local cuisine, and relax in world-class resorts.
---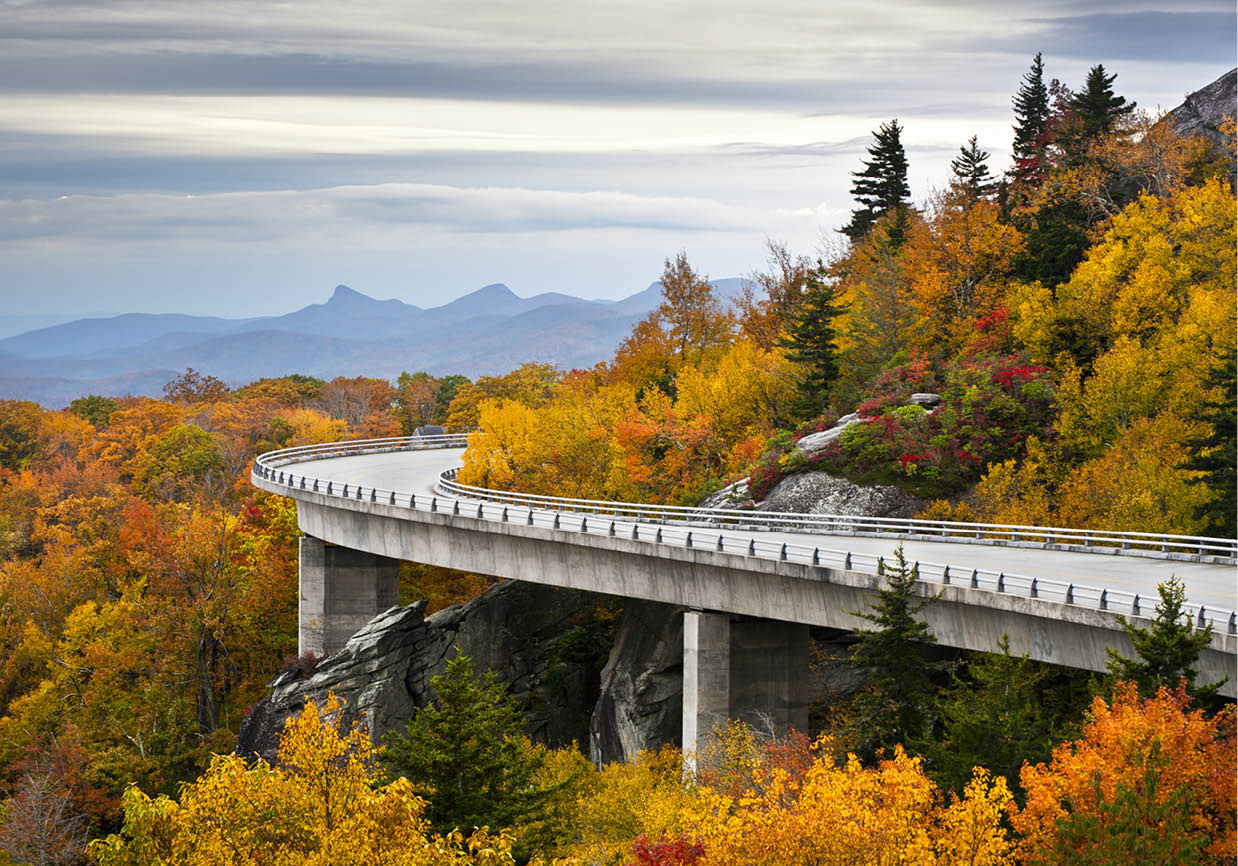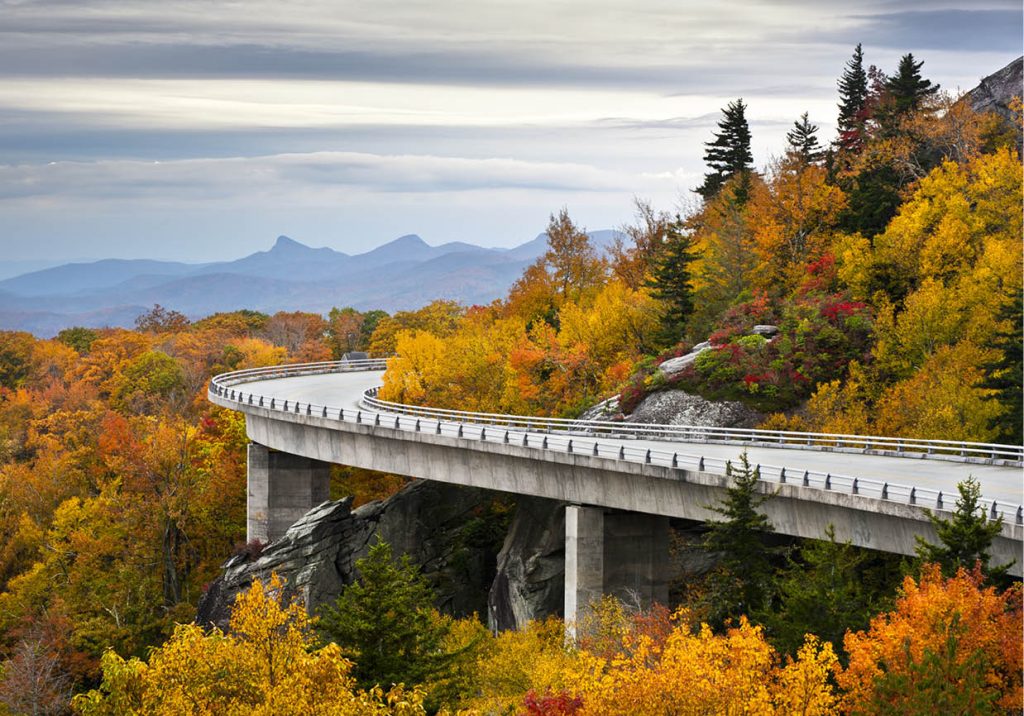 SCENIC DRIVES
The Blue Ridge Mountains put on one of the longest and most dramatic fall foliage color shows in the country. Extreme elevations and over 100 species of deciduous trees make for a spectacular leaf season.
From Asheville, take a drive on the winding 79-mile Forest Heritage National Scenic Byway starting on the Brevard end. If you want a shorter leaf viewing trip that includes many of the "big sights," drive the 15 miles from Brevard to the Blue Ridge Parkway. The Blue Ridge Parkway, one of the most picturesque roads in America, offers amazing mountain scenery. Head north or south on the Parkway from Asheville and quickly ascend in elevation for views and vistas that are out-of-this-world.
Be sure to soak in North Carolina's culture and flavors along your way. Stop at a roadside stand to pick up local produce, jams, cider and honey. Visit one of the many apple orchards and farms on U.S. Highway 46 ("Apple Alley") 25 miles south of Asheville.
---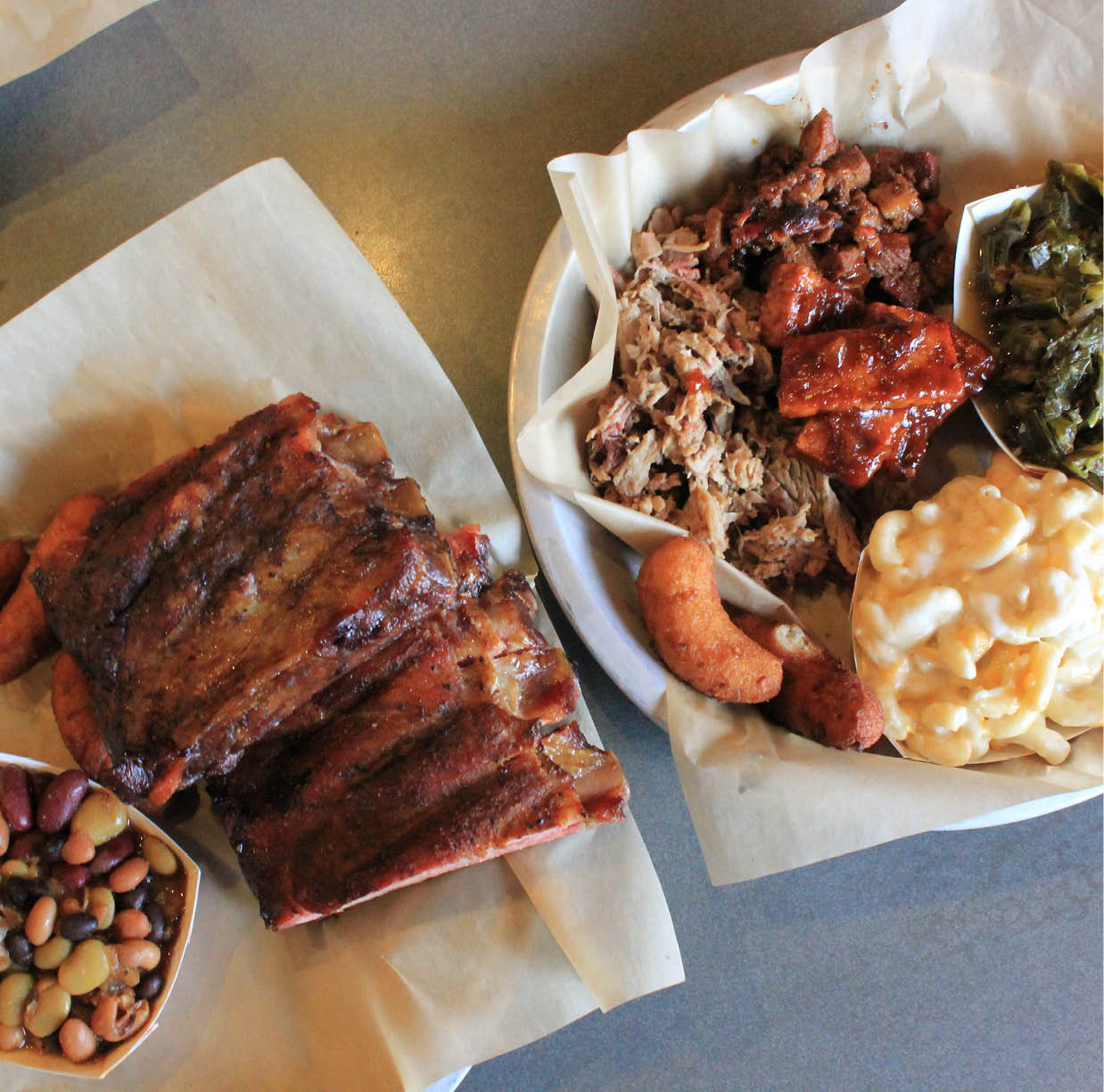 EAT & DRINK
Asheville's bustling culinary scene makes it one of the new foodie destinations in the country. With over 250 independent restaurants, sidewalk cafes, and bakeries, the city's diversity of cuisines cater to any desire. The ingredients are local but the chefs hail from around the U.S. and the world, and the art of al fresco dining is heartily embraced.
Not sure where to start? Take a 2.5 hour guided food tour. Eating Asheville's "Classic" and "High Roller" tours, for example, offer unique experiences featuring samples from the area's most appreciated restaurants and award-winning chefs. If beer and wine whet your whistle, take a tour of Biltmore Winery, America's most visited winemaker, or hop on a tour bus to hit local breweries.
---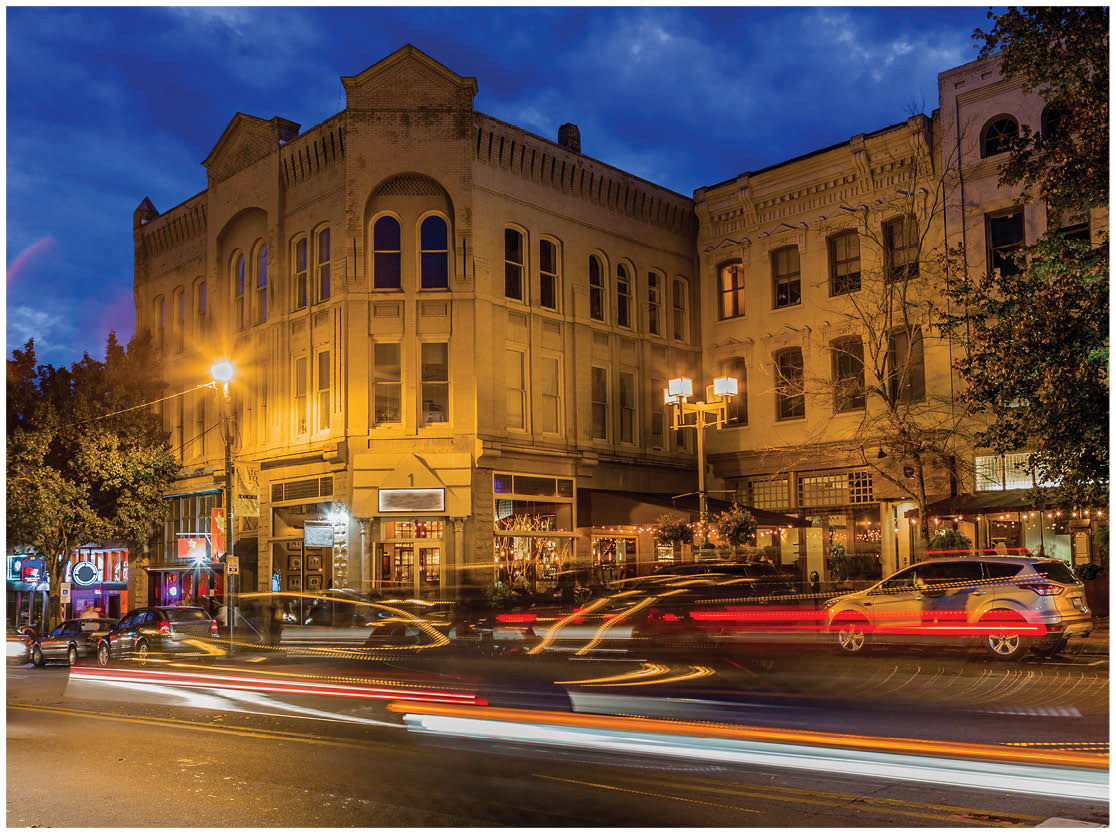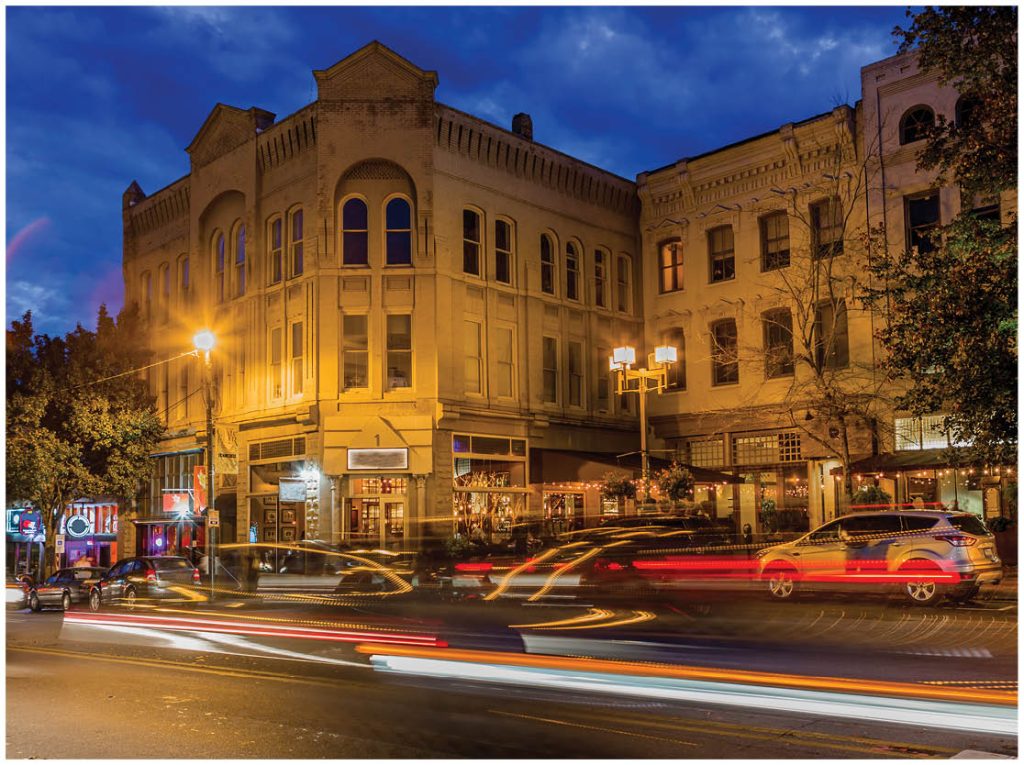 EXPLORE ART:
Creativity happens around every corner of Asheville's River Arts District. Located along the French Broad River, this urban scene is set amid the backdrop of Asheville's industrial age. Artist studios abound. Watch potters, painters, weavers, glass blowers, sculptors, woodworkers, jewelry makers, and more, as they create. Take a leisurely stroll, meet friendly and nationally acclaimed local artists, and shop for a unique gift or something for yourself.
---
STAY & RELAX:
Relax like the Vanderbilts at Asheville's world-renowned Biltmore Estate. The elegant Four-Star Inn on Biltmore Estate offers impeccable hospitality, meticulous attention to detail, and the level of personalized service the Vanderbilts extended to their friends. For a more private lodging experience, the charming, two-bedroom, two-bath Cottage on Biltmore Estate is a classic English-style estate house that has been finely tuned to welcome discerning guests.
Asheville area visitors, including President and Mrs. Obama, enjoy staying at the Historic Omni Grove Park Inn. Having recently undergone a $25 million transformation, this mountain resort hidden away in the natural beauty of the Blue Ridge Mountains offers classic comforts and modern conveniences whether your tastes lean toward the golf course or the spa.
---
OCTOBER FESTIVITIES AT-A-GLANCE

October 3, 10, 17 – Asheville Art in the Park in Pack Square. Some of the finest, nationally known artists in the region. Free admission.

October 10 – Oktoberfest mixes Bavarian traditions with downtown Asheville's eclectic vibe. A perfect time to celebrate the local beer scene.

October 15-18 – The LEAF Festival's (Lake Eden Arts Festival) magical park setting is a short drive from Asheville. Enjoy music from many corners of the globe by the lake, under the sun and stars, in the mountains. The laid-back festival includes four stages, a jam tent, healing arts, poetry and more.


By Annette Brooks