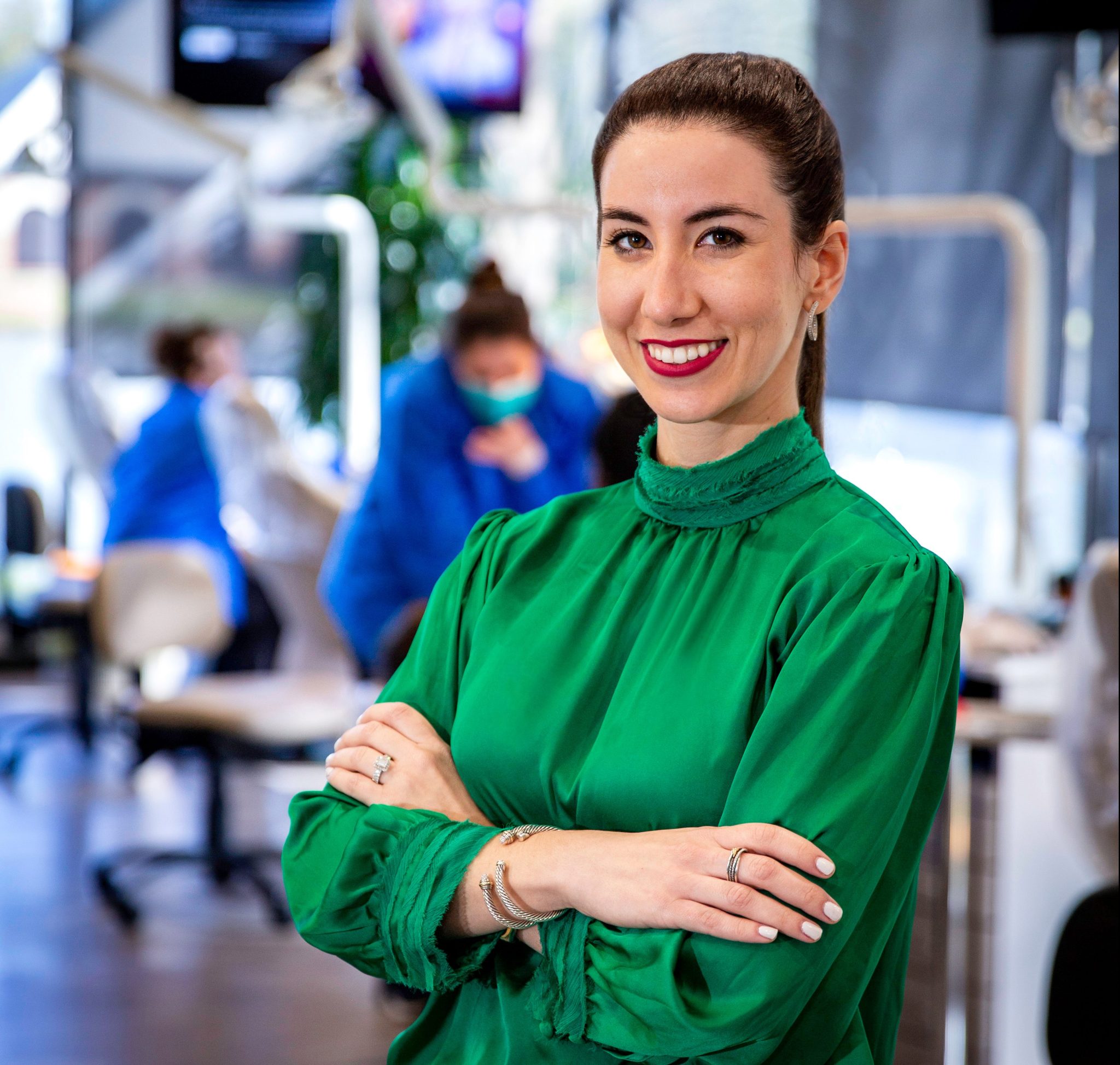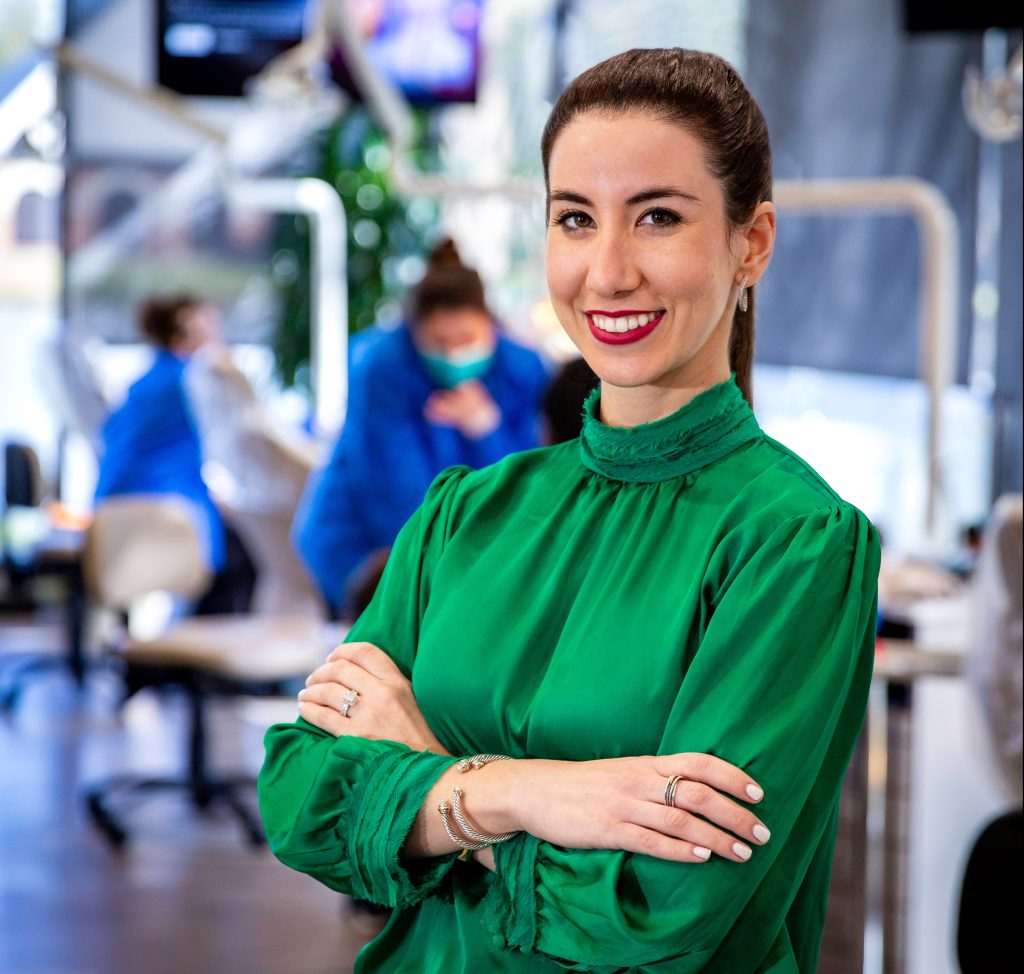 PHOTO BY KELLEY SWEET PHOTOGRAPHY
The nation's longest-running orthodontic partnership, Garrett & Boyd Orthodontics, has welcomed a new orthodontist to the family. Dr. Carina Perez-Cisneros joined Dr. Boyd and his team of highly skilled orthodontic professionals this spring.
Dr. Perez-Cisneros is excited to get to know patients and help them gain confidence and happiness in their smiles. She's on a mission to transform lives, one smile at a time. "A smile is a way of communication — it is a way of projecting," she says. "It always amazes me how a beautiful smile impacts other people and how a nice smile increases the confidence of the person who wears it."
Get to Know Dr. Perez-Cisneros
Born and raised in San Juan, Puerto Rico, and the fifth child in a family of six children, Dr. Perez-Cisneros is trilingual, fluent in English, Spanish, and Italian. She graduated cum laude from Manhattanville College in New York. She majored in biology with a pre-med concentration and a double minor in psychology and Italian studies. She then went on to graduate magna cum laude from the University of Puerto Rico School of Dental Medicine.
Invisalign-certified, Dr. Perez-Cisneros completed a three-year orthodontic residency program and graduated from The Aligner Intensive Fellowship. She is a board-certified orthodontist by the American Board of Orthodontics. Dr. Perez-Cisneros belongs to numerous professional organizations, including the American Association of Orthodontics, Texas Association of Orthodontists, Southwestern Society of Orthodontists, Texas Dental Association, and the American Dental Association.
Now at Garrett & Boyd Orthodontics, Dr. Perez-Cisneros is thrilled to be part of an exciting time in her patients' lives. "I love to treat the patients integrally and to see how their confidence transforms through the process of orthodontics," she says. "Right now with clear aligners, orthodontics is better than ever. It's my privilege to take care of them and know that they are trusting me with their health."
Outside of the office, Dr. Perez-Cisneros enjoys spending time with her family, friends, and pets. Some of her favorite activities include scrapbooking, playing board games, and watching movies. She's also working on developing a green thumb. "I want to start gardening," she says.
When you get to know Dr. Perez-Cisneros, she can share some interesting stories with you. An avid traveler, she has visited six out of seven wonders of the world. Later this year, she's visiting the seventh wonder in Brazil. "I love to travel. I unplug and completely disconnect while emerging and learning from other cultures, tasting their foods, and creating friendships around the world," she says.
Dr. Perez-Cisneros also earned her Tae-kwon-do Black Belt, knows how to make mouthwatering desserts, and helps find abandoned dogs and cats their forever homes.
If you've always wanted a better smile, make an appointment to see Dr. Perez-Cisneros. Visit LoneStarBraces.com today.
Services Include:
Kids orthodontics
Adolescent orthodontics
Adult treatment
Traditional braces and clear aligners
Two-phase treatment
Dentofacial orthopedics
Surgical orthodontics
Accelerated orthodontics
Emergency care
Virtual orthodontic appointments
Contact
The Offices at Sweetwater
4645 Sweetwater Boulevard, Suite 100
Sugar Land, Texas 77479
Brazos Town Center
24004 Southwest Freeway, Suite 502
Rosenburg, Texas 77471
(281) 980-3900
Text (281) 336-1381