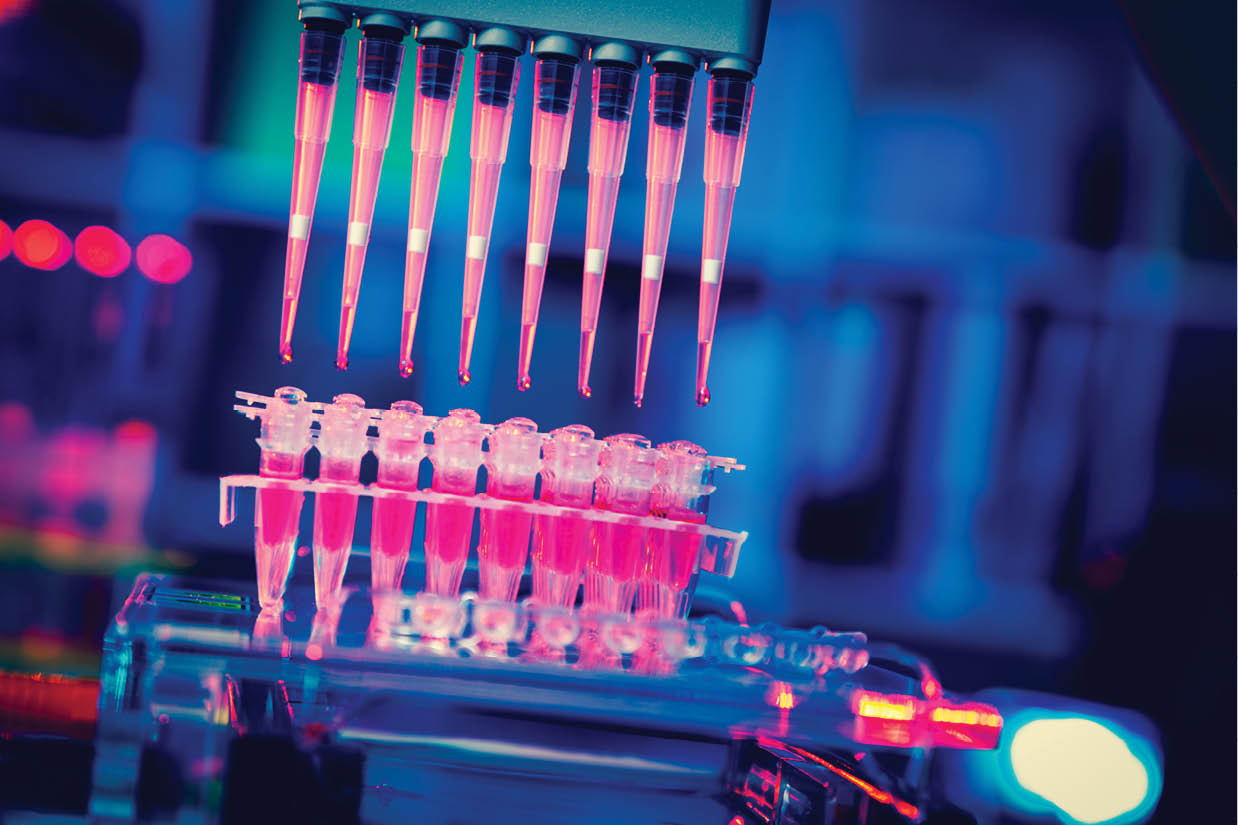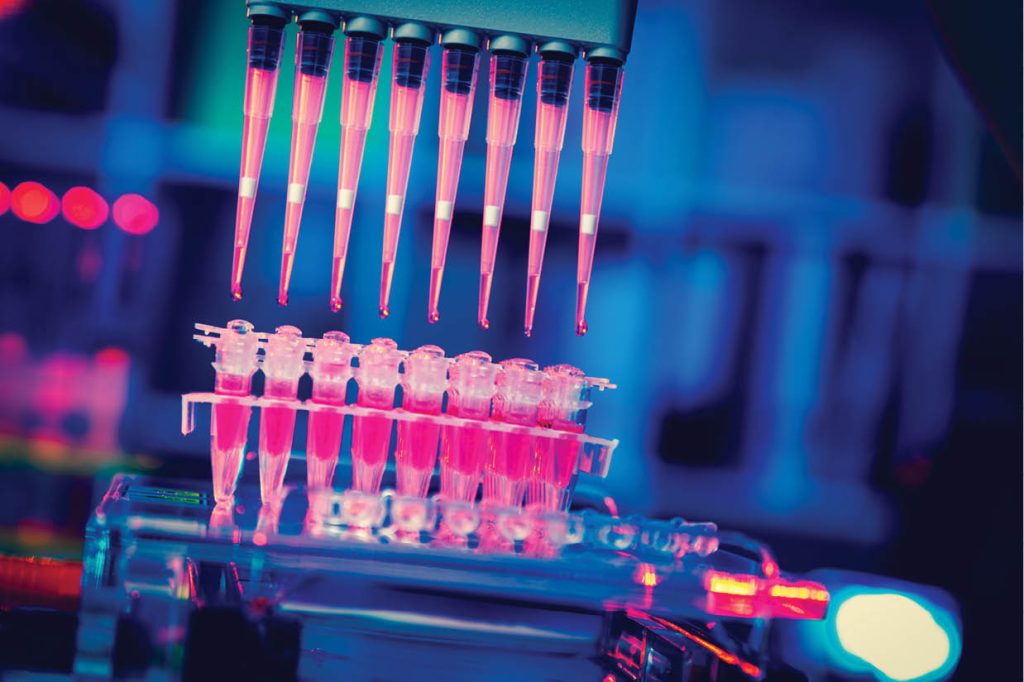 Gone are the days when hearing the word cancer from your doctor meant an automatic death sentence. In fact, advancements in cancer treatment over the past twenty years have been resoundingly encouraging. Our nation's top oncologists report advances in chemotherapy and the development of targeted radiation that greatly reduces the risk of damage to surrounding tissue. Cancer surgeries are less invasive. Improved supportive therapies such as antibiotics treat infections better. And blood growth factors speed recovery after chemotherapy.
Perhaps the most exciting developments are targeted treatments that help unlock the patient's own immune system to prevent the reoccurrence of cancer and secure long-term remission. This makes cancer more akin to a chronic disease that can be treated throughout a normal lifespan. Then there are immune-based therapies including cancer vaccines, engineered immune cells, and check-point inhibitors which help the patient's immune system distinguish cancer cells from normal cells, attacking the bad while preserving the good. And advanced screening technology is allowing doctors to diagnose cancer at more treatable stages.
A Bright Future
All in all, cancer treatment has become more tailored to individual cases and less one-size-fits-all. Treatment is far less disruptive to quality of life. Cancer recurrence rates are down and prognoses are considerably more positive, all reasons to celebrate.
"The cancer death rate has been decreasing every year," said Dr. Alan Miller, Director of Charles A. Sammons Cancer Center and Chief of Oncology for Baylor Health Care System. "Overall, the five-year survival rate for all types of cancer has improved from 55 percent in 1987-89 to 68 percent in 2007-08. Breast cancer now has a 90 percent five-year survival rate, and prostate cancer has a virtual 100 percent five-year survival rate." Melanoma skin cancers have improved slightly, but non-melanoma types are up to a whopping 95 percent cure rate.
Doctor/Patient Relationship
Other things have changed too, such as the relationship between patients and their cancer doctors. "We live in an age in which an incredible amount of information is available to patients regarding cancer care," said Vaishali T. Kent, M.D., F.A.C.S., Breast Oncology Surgeon and Board-Certified General Surgeon in Fort Worth. "Patients arrive to appointments more informed about their diagnosis and treatment options. The doctor/patient relationship has become more of a partnership between the doctor and the patient in order to guide the patient to a treatment option that's safe and best suited for them."
Support System
Doctors are also more aware of the vital parts family and loved ones can play in a patient's treatment plans and decisions. "Patient families play many different roles in treatment and recovery," said Sunil M. Patel, M.D., Associate Professor in the Department of General Oncology at MD Anderson. "Logistically they're often needed to take patients back and forth to treatment. Patients who are underinsured can be left in financial distress and may need financial support from families. But most importantly, patients need emotional support from their loved ones. Cancer treatment can mean a lot of restructuring for a family. Living arrangements may need to change for older patients. When one family member has cancer, it can affect the entire family and we doctors never want to downplay the vital role each member plays in the patient's overall treatment success."
Routine Screening
Advancements in cancer screening and diagnosis, and an emphasis on researching family medical history, has contributed to cancer survival in areas such as skin and breast cancer. "Seek the help of a dermatologist who's trained in treating and diagnosing skin problems," said R. Todd Plott, M.D. of Dermatology Alliance in Keller and Coppell. "We commonly find skin cancers on patients who aren't aware of their presence. Skin cancers that aren't treated early can be very disfiguring to cure. Some can be deadly, making routine screening for early diagnosis and treatment important."
"Screening mammograms have been shown to lower mortality rates when it comes to breast cancer," said A. Seyi Oyo, M.D., Breast Surgeon at the Center for Cancer and Blood Disorders in Arlington. "Breast cancer is a disease where we know screening has certainly changed the landscape." Be proactive about screening and encourage those you love to do the same.
Clinical Trials
Dr. Siobhan Lynch, a Medical Oncologist Specializing in Women's Cancer in the Arlington/Mansfield area, is a proponent of clinical cancer trials. "In the past, many patients were reluctant to participate in clinical trials, because they felt like they were guinea pigs," she said.  "But these trials allow us to get new drugs to patients quicker and to push the field forward. And many savvy patients are inquiring about clinical trials and how to make them part of their care. Cancer doctors know what we know and have the treatments we have because of men and women who participated in previous trials, and many of my patients like the idea of helping others down the line." Since many trials are a combination of already approved and newer medicines, often insurance will pay for treatment that is already standard of care, and the drug companies running the trial will pay for the rest."
Of course nothing replaces preemptive action. All of us, at any age and with any medical background, should be eating a healthy diet, limiting alcohol, avoiding tobacco, staying active, limiting sun exposure, and controlling the stress in our lives.
By Mimi Greenwood Knight