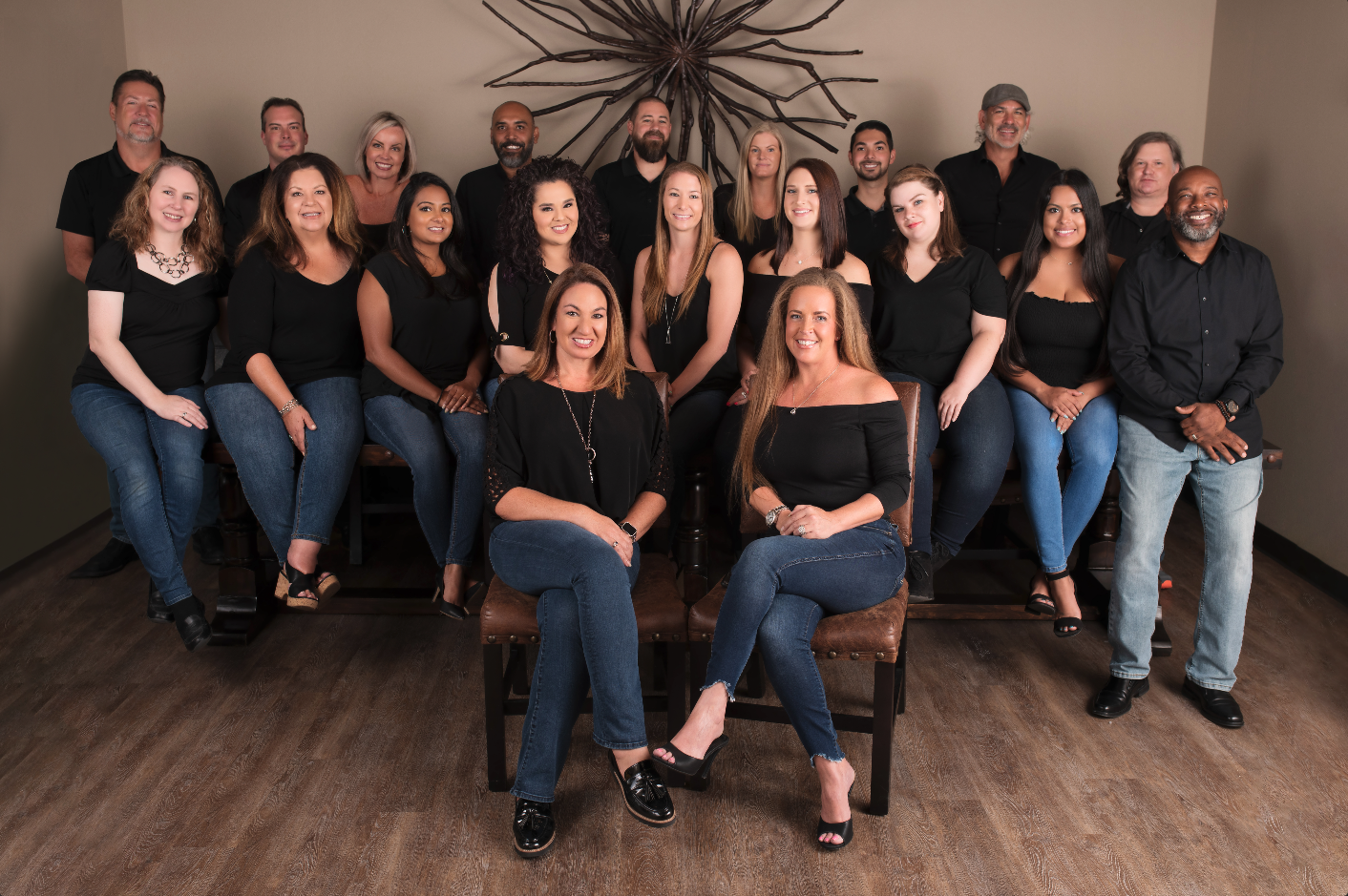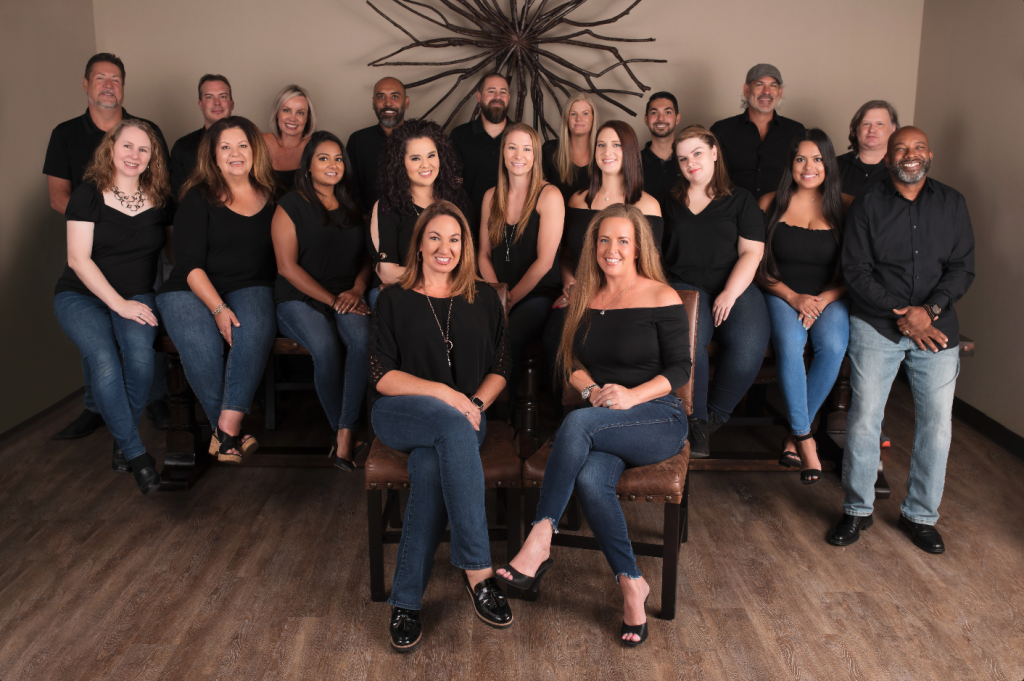 By Annette Brooks | Photos By Bridgeland Portraits
---
A minor hiccup can make or break a deal in Texas' fast-paced, red-hot real estate market, or at least give you an annoying headache. Finding a mortgage lender you feel comfortable with and trust implicitly is essential. You want a company with a seasoned team knowledgeable about the local area and the relevant Texas laws. The team should also be accessible and responsive from start to finish, answer all your questions in a timely manner, keep you informed, and be available for you after hours and on the weekends, too.
If this sounds too good to be true, then you don't know C&T Mortgage. They are all this and more, just as Carrie Panacek and Tami Channel envisioned when they founded the company in 2007. Since then, C&T has flourished as one of Greater Houston's most respected mortgage lenders with a track record of closing on time and delighting clients every step of the way. So, it's unsurprising that C&T Mortgage received yet another Living Magazine Best Of Readers' Choice in 2022. This makes them winners 10 years in a row, which speaks volumes about the high caliber of service they provide.
"We're honored to receive another Best Of award and thank our clients for their show of appreciation. C&T Mortgage is our name and reputation, livelihood, and our future," Tami says. "We're customer-focused and always strive to provide stellar service to our clients."
"Clients trust us, and we treat them like family, providing a personalized experience. We would never put a client in a mortgage that we wouldn't recommend to our family and friends," says Carrie.
All-star Team
Carrie and Tami treat more than their clients like family. They view their staff the same way and take pride in having built a collaborative, close-knit, well-trained team.
"Everyone here is hard-working, knowledgeable, and puts clients first. Everything is done in-office. We don't farm anything out to outside resources, which gives us complete control of the process. We work together as a cohesive unit to ensure everything is done correctly, so we always close on time," Carrie explains.
Tami says part of their success is their ability to make the experience seamless and easy for their clients. "We educate our clients on the best scenario for them and why. We let them know what to expect at each stage of the process, keep them informed, answer all their questions, and provide precise and correct information. This helps us ensure they feel comfortable going into closing and know what they're signing."
Tami and Carrie also note that a diverse team of residential loan officers who speak additional languages helps enhance the experience for clients who speak English as a second language. Hassan Rizvi speaks Urdu, Sindhi, Punjabi, Saraiki, and Hindi. Maria Young speaks Spanish. And Rustam Aghayev speaks Russian, Ukrainian, Turkish, and Azeri.
Insight Into the Local Market, Knowledgeable About Texas Laws
Selecting a mortgage lender with local and state knowledge and know-how like C&T versus a large, impersonal online lender provides numerous benefits, as well as peace of mind.
"States have different laws, and we know the Texas laws inside-out," Tami says. Carrie adds, "For example, you used to have to wait a full year to claim a homestead exemption, but the law changed in 2022. Now you can buy a primary residence in Texas this year and claim a homestead exemption in 2022 to save on property taxes."
Regarding trying to time the market, both Tami and Carrie believe rates are steady right now, and prices are the best they will be for a good deal of time. They don't expect the real estate bubble to burst in Houston any time soon with so many people and companies moving to the Lone Star State.
"Keep in mind that you aren't married to a mortgage rate. You can always refinance if there's a significant drop," Tami says.
Carrie shares this piece of insider wisdom. "You can wait to see if interest rates drop, but in this market, chances are, home prices will go higher. So, in the end, you defeat the purpose by waiting. At the same time, you aren't building equity in that new home."
Supporting the Community
Tami and Carrie are active in the community and believe in paying it forward. C&T Mortgage supports local food banks, schools, and charities and offers discounts to those who give back and serve the community, such as firefighters, police officers, and teachers. For the past few years, C&T has also supported Shield Bearer Counseling Centers, a 501c3 nonprofit that provides professional counseling to those turned away due to financial hardships or insurance reasons.
There's no better time than now to buy a home and secure a mortgage, and the wise choice in a mortgage lender is locally owned and operated C&T Mortgage. Carrie, Tami, and the entire team look forward to helping you secure a new mortgage and forming a lifelong relationship with you.
---
CONTACT
16718 House Hahl Road, Suite 260
Cypress, Texas 77433
(832) 220-1480
CNTMTG.com

NMLS: 1231852