By Pamela Hammonds
It's hard not to envy the Hollywood beauties, those who seem to be without flaws. No acne scars, no acne ever really, hardly a pore visible. Breasts stay perky even after childbirth. Each seems to have a fairy godmother with a magic wand posed to make the slightest imperfections disappear.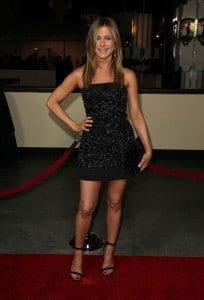 Comparing your beauty to celebrities' is hardly fair, given the amount of time and resources they devote to maintaining their appearances. A-list celeb Jennifer Aniston is rumored to have had two surgeries to 'repair' her nose and admits to regular laser therapy and chemical peels. Factor in her hair routine, makeup, personal yoga instruction, dietician and tanning and you can see how looking good certainly doesn't come cheaply.
But that doesn't mean you don the sweats, pull the hair into a pony and resign yourself to aging without the slightest nod toward 'gracefully.' It only takes a little planning and research to determine what procedures you can afford and how to obtain them.
Where do you find the money?
If you've contemplated plastic surgery and thought you could never afford it, you should know that many people today find they achieve great results from non-surgical procedures such as injectables, chemical peels, lasers and fillers. Most plastic surgery offices encourage patients to explore non-surgical options before considering surgery, whenever applicable. So, obtaining a more youthful appearance may not require the investment you initially anticipated.
Just as you find the money for haircuts and coloring, manicures and pedicures, massages and fitness, you can also budget for aesthetic services. As you review your budget for this year, consider making beauty a line item. You can also request $20 to $30 cash back from your grocery purchases each visit, and tuck that money into a special pouch for beauty treatments. Does your spouse or family ask for gift ideas for your birthday, anniversary or special occasions? Don't be shy about requesting cash or gift certificates to your favorite medspa. Plastic surgery offices are often happy to accommodate your loved ones with a credit to your account.
If you don't want to wait until you've saved up enough cash for a procedure, explore low- to no-interest credit options. Many third-party credit companies, such as CareCredit, offer free credit to qualified patients. You can even go online to see if you qualify before you consult with your physician.
Patient loyalty is also a factor in several offices we spoke to. Discounts are freely given (and advanced notices of specials) to preferred clients and patients. Develop a rapport with your favorite medspa or surgeon and you'll reap the benefits.
How much is that implant in the window?
We checked in with several area plastic surgeons and found a range of prices for common procedures. While no two tummy tucks are the same and most offer complimentary consultations, this will give you an idea of what you might expect to pay for:
breast augmentation (breast implants)—$5,000 to $7,000
abdominoplasty (tummy tuck)—$6,500 to $9200
rhinoplasty (nose job)—$5,000 to $6,000
face lift—$8,000 to $9,300 (complete); $6000 (lower neck and jowl lift)
liposuction (for thighs/hips/waist)—$4500 to $6000
As with any medical decision you make, shopping around for the cheapest price is not a good option when it comes to choosing a plastic surgeon. Visit independent medical review sites to determine patient satisfaction, ask to talk to his or her patients, review photos of actual patients' results and make sure he or she is experienced and board-certified. Most of all, communicate your expectations and concerns and make sure your questions are answered before proceeding.
BOTOX 411
Botox Cosmetic is a prescription medication injected into muscles to temporarily lessen the appearance of moderate-to-severe frown lines between the brows in people 18 to 65 years of age. Administered by a healthcare professional, Botox blocks nerve impulses to the injected muscles. This reduces muscle activity that causes moderate to severe lines to form between the brows.
You may find area specials for Botox Cosmetic as low as about $9 to 12 a unit. But what does a 'unit' accomplish? Depending on the severity of the crease between the brow (typically associated with your age), you can expect to need 20 to 40 units per treatment. While Botox is FDA-approved to treat medical conditions such as migraines and incontinence, Botox Cosmetic is only FDA-approved to treat frown (glabellar) lines. However, we found area clinicians and physicians who regularly use Botox Cosmetic to treat forehead lines (10 to 24 units per visit) and crows' feet (about 10 units per side).
If you find Botox that seems too cheap to believe, it just might not be the real deal. You should ask to see the package and vial used during your procedure. The package should have a U.S. license number on it, and the vial should have the Botox Cosmetic logo as well as a hologram image that reads: ALLERGAN. For extra safety, check the expiration date on the bottle and make sure your doctor's office or medspa is an authorized Botox provider. BotoxCosmetic.com lists providers by name and ZIP code.
"Americans spent nearly $10 billion on cosmetic procedures in 2011; of that, approximately 63 percent was on surgical procedures, 17 percent was on injectables, 16 percent was on skin rejuvenation, and 4 percent was on other treatment options." —American Society for Aesthetic Plastic Surgery
Are you ready for plastic surgery?
While some children are candidates for cosmetic surgery, such as repairing protruding ears (otoplasty) and teens might decide to have a nose job (rhinoplasty), particularly if he or she has experienced a broken nose during a sports injury; according to the American Society for Aesthetic Plastic Surgery [Surgery.org] just over 40 percent of aesthetic surgical patients are between the ages of 35 and 50. They are also the largest demographic (43 percent) to have non-surgical procedures such as injectables and laser therapies. The most popular procedure for patients 19 to 34 was breast augmentation. Patients over 50 most commonly sought out cosmetic eyelid surgery, followed closely by surgical facelifts.
According to RealSelf.com, an online community for learning about and sharing medical-beauty results and information, patients report the highest satisfaction for tummy tucks (surgical) and laser hair removal (non-surgical).