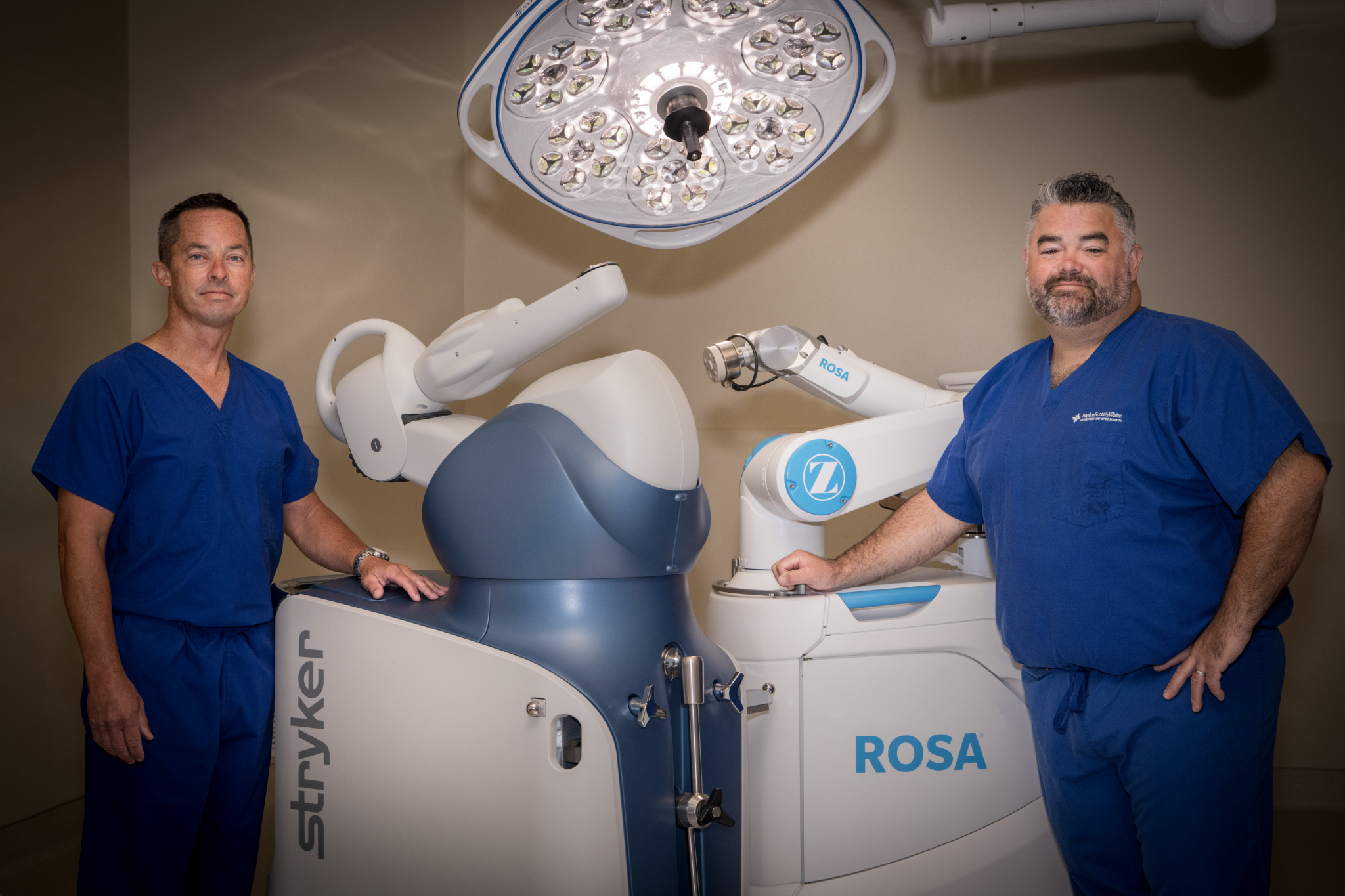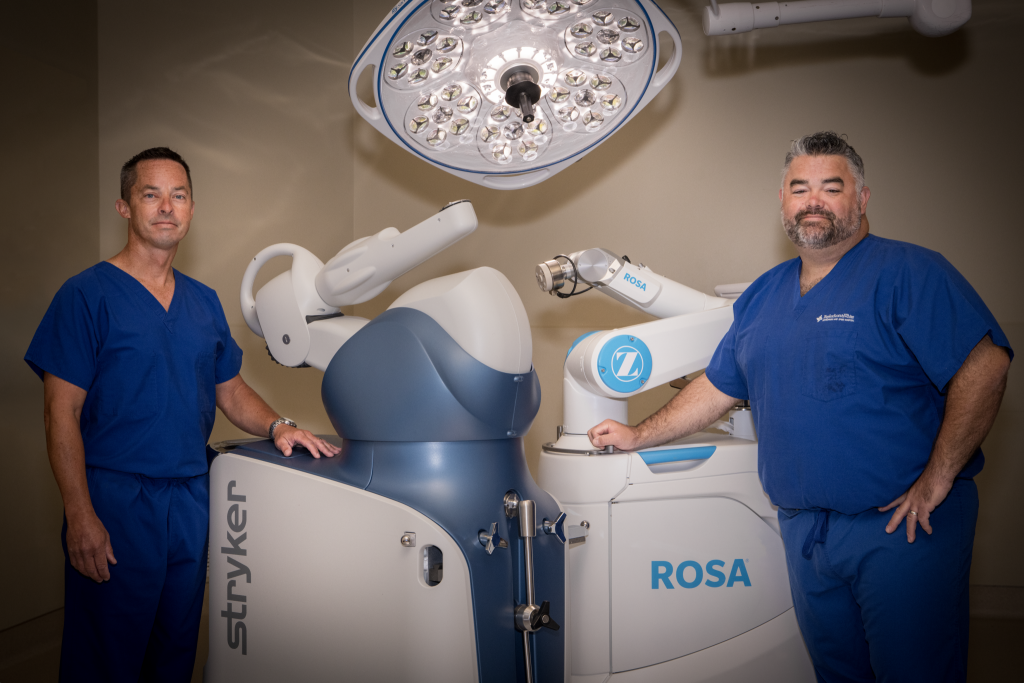 Just down the road in Arlington, the only specialty hospital of its kind in the DFW Metroplex is investing even more resources into its technology.
Growing With the Community
Since opening its doors in 2010, Baylor Scott & White – Arlington has steadily grown to meet the increasing needs of North Texas. It is Dallas-Fort Worth's only hospital concentrating strictly on orthopedic and spine care. Patients will find orthopedic surgery, spine treatment, joint replacement, diagnostic imaging, pain management, sports medicine and physical therapy all in one place.
The hospital recently added additional inpatient suites, so they can serve many more patients in the Dallas-Fort Worth area. The boutique-style facility also offers 10 operating rooms, exceptional staff, and a pain management center.
Robot-assisted Surgery Improves Patient Outcomes
Baylor Scott & White – Arlington also invested in sophisticated robotic technology. Robotic surgery – also called robotically assisted surgery – is a major breakthrough in minimally invasive surgical capabilities. Through this proven technique, a surgeon uses a computer console to control very small instruments and a high-resolution camera attached to robotic arms.
The surgeon has greater precision and control, resulting in a host of benefits for the patient:
Reduced pain and discomfort
Less blood loss
Smaller incisions, reducing the risk of infection
Minimal scarring
Shorter recovery time and hospital stay
Faster return to normal activities
Radiology Investment Will Help More Patients
Baylor Scott & White Orthopedic and Spine Hospital – Arlington recently added a second MRI to its radiology department.
Patients will appreciate faster, more comfortable exams from the hospital's two Philips Ingenia Ambition 1.5T MRI magnets. These scans can be fully customized for your particular need, and the crystal-clear images mean you can have confidence in your diagnosis. MRI is available 24/7 in the hospital's emergency room, or you can schedule an appointment with a physician order.
Baylor Scott & White – Arlington also offers advanced CT, ultrasound and x-ray. GE fully digital mobile x-ray technology allows for immediate visualization of your injury or condition in the emergency room, and is also used for post-operative imaging. Thanks to its portability, hospital staff can bring this sophisticated imaging system directly to you.
The hospital now offers expanded hours for appointments. MRI and CT appointments are available 7 a.m. to 7 p.m. Monday through Friday, as well as 8 a.m. to noon Saturday. For your sudden pains or injuries, the emergency room is open 24 hours a day, 7 days a week, and wait times are consistently short.
You won't need to wait long for your imaging results either, as Baylor Scott & White – Arlington prioritizes fast turnaround times. On-site orthopedic and spine radiologists ensure the speed and accuracy of your scan results.
Center of Excellence for Spine Surgery and Joint Replacement
There's a reason why Medicare and Medicaid, along with many private health plans, now encourage and often require patients to seek orthopedic care at certified Centers of Excellence in order to receive reimbursement for services.
A Center of Excellence is a collective of physicians and administrators who commit to delivering the highest quality of care in a certain specialty. Certified hospitals must meet a long list of criteria, and they are audited regularly to ensure standards stay high.
Baylor Scott & White – Arlington worked diligently to become a Center of Excellence for both spine surgery and joint replacement. For patients, that equates to improved outcomes, lowered complications, thriving innovation and reduced costs. Research also indicates that Centers of Excellence reduce mortality and improve patient satisfaction.
Surgery can feel intimidating to many patients. At Baylor Scott & White – Arlington, you can have assurance that your hospital adheres to the highest standards of safety with a consistent history of positive results.
Your Next Steps for Spine or Joint Problems
You don't have to live in constant pain. Baylor Scott & White – Arlington is ready to help. Visit www.bswarlington.com for a full list of physicians, services and to schedule an appointment.
---
Contact
707 Highlander Blvd. Arlington, TX 76015
Phone: (855) 41-ORTHO
Fax: (817) 583-7101
Hours of Operation:
24 hours, 7 days a week
www.bswarlington.com