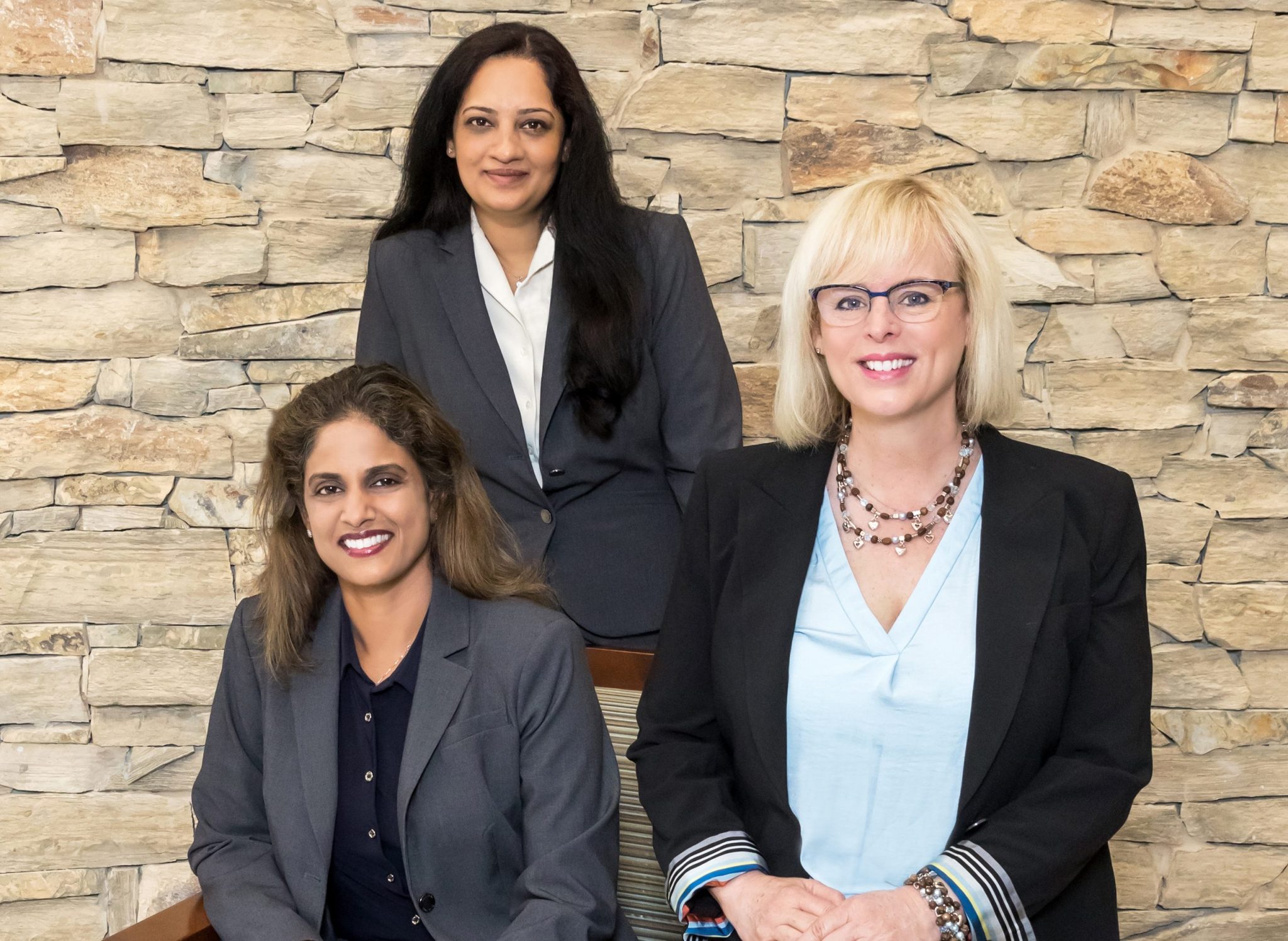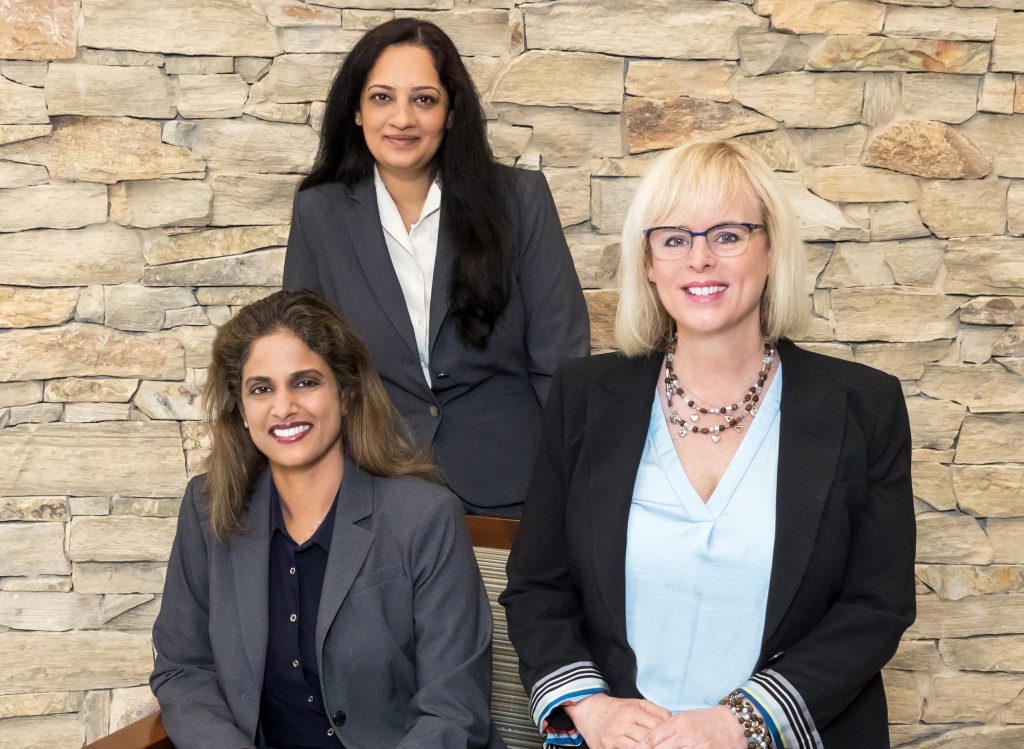 BY ANNETTE BROOKS | PHOTO BY LEE ANN BAKER, LABPHOTOGRAPHY
Baylor Scott & White Medical Center – McKinney is known for its growth and innovation and for providing quality healthcare. But did you know it's also renowned for its dynamic female leaders? From leaders to nurses, physicians, and support staff, the hospital promotes and empowers women.
We spoke with three female medical directors in leadership roles at Baylor Scott & White Medical Center – McKinney who serve as an inspiration to their teams and all women forging their path in healthcare. Here's what they shared.
Arpitha Chiruvolu, MD, FAAP, Medical Director, Neonatal Intensive Care
Dr. Chiruvolu, a board-certified pediatrician who completed a fellowship in neonatal perinatal medicine, enjoys the fast pace of neonatal intensive care and the bond she and her team form with families and their babies.
"It's incredibly gratifying to care for babies in the NICU and watch them grow and develop until they're ready to go home," Dr. Chiruvolu says. "We use highly sophisticated, specialized technology combined with loving care and enjoy forming lasting bonds with our NICU patients and their parents. We're invited to birthday parties and school graduations and stay in touch by inviting NICU graduates and their parents to a party we throw in the park."
In the heartbreaking, rare instance that newborns aren't expected to survive, Dr. Chiruvolu praises the palliative care team that talks with the parents about what to expect and how to comfort their baby while alive. "We consider the parent's wishes," she notes, "and strive to minimize their stress."
Dr. Chiruvolu's pride in Baylor Scott & White Medical Center – McKinney's NICU runs deep. "We've developed a family-oriented culture that enables parents and family members to bond with their baby and get involved from the beginning — even before the birth. Parents are welcome to visit the NICU 24/7 and we educate them, so they feel confident in caring for their baby."
As a leader, Dr. Chiruvolu says her goal is to support her staff, help them provide quality care, put patients first, and follow guidelines for quality and safety. "This helps us to provide great outcomes," she says.
Elizabeth Fagan, MD, FAEMS, FACEP, Medical Director, Emergency Medicine
The medical field has opened for women since Dr. Fagan began practicing 30 years ago. "The first hospital I worked for had a physician's lounge for men and a nurses lounge for women," shares Dr. Fagan, who's board-certified in emergency medicine and emergency medical services and completed a fellowship in emergency medicine administration. "We've come a long way since then."
Dr. Fagan says she thrives on the daily challenges emergency medicine presents and is proud of the hospital's emergency department (ED) and its talented team of providers and staff. "We often see patients on one of the worst days of their lives," she explains. "It's rewarding to have the opportunity to make a difference, whether we're providing a diagnosis and treating them or giving them comfort and reassurance."
Dr. Fagan has been involved with Baylor Scott & White Medical Center – McKinney from its inception. She helped build the ED from the ground up and fosters its positive culture and goal to connect every patient with a provider as quickly as possible.
"I can't wait to go to work every day. It's a gift to come here and help patients. I think our culture in the ED was especially highlighted during the first phases of the COVID-19 pandemic, and it continues. We lift one another up and tirelessly give everything we have to our patients. This attitude permeates the entire hospital and includes our administrative leadership team. When you love what you do and where you work, it shines through every day."
Aarti Raghu, MD, Medical Director, Inpatient Services
Dr. Raghu, a board-certified internist, chose internal medicine because of the breadth of care these specialists provide. "You get to do everything — every part of medicine, which really appeals to me. It keeps me on my toes because the same disease presents differently in different people."
She explains that outpatient care is about helping keep patients well. Inpatient care, on the other hand, involves intervening with acutely ill people to help them get better. This can include treatment to improve quality of life, as well as working with them on getting follow-up care to improve their outcome and longevity.
Known for her compassion and kindness, Dr. Raghu mentions working with her team to enable patients with terminal illness to experience a dignified and peaceful death. "As caregivers, we want to help these patients experience more quality of life during their time left on earth and help them see the bigger perspective."
Dr. Raghu loves connecting with people at a deeper level and strives to create a better workplace for her team. "What I enjoy most about working at Baylor Scott & White – McKinney is the culture of openness and how we always seek ways to improve. Everyone here is a work family, and it starts at the top. The hospital administration is supportive. They listen, appreciate input, and involve us in the decision-making process. When you feel valued, love your job, and enjoy the people you work with, it permeates everything. Our patients sense this, and it contributes to a healing environment."
Physicians provide clinical services as members of the medical staff at one of Baylor Scott & White Health's subsidiary, community or affiliated medical centers and do not provide clinical services as employees or agents of those medical centers or Baylor Scott & White Health.
When you need medical care, Baylor Scott & White Medical Center – McKinney offers quality care close to home in your community. For more information, visit BSWHealth.com/McKinney.
Full-service, fully accredited, 143-bed, not-for-profit hospital
Level III NICU
Back and spine care
Breast imaging
Cancer care
Emergency care
Heart and vascular care
Imaging and radiology
Labor and delivery
Lung care
Neuroscience
Orthopedics
Pediatric care
Rehabilitation and
physical therapy
Surgical services
Women's health
And much more
Contact
5252 West University Drive
Highway 380 at Lake Forest Drive
McKinney, Texas 75071
(469) 764-1000
BSWHealth.com/McKinney