The increasing popularity of comfortable care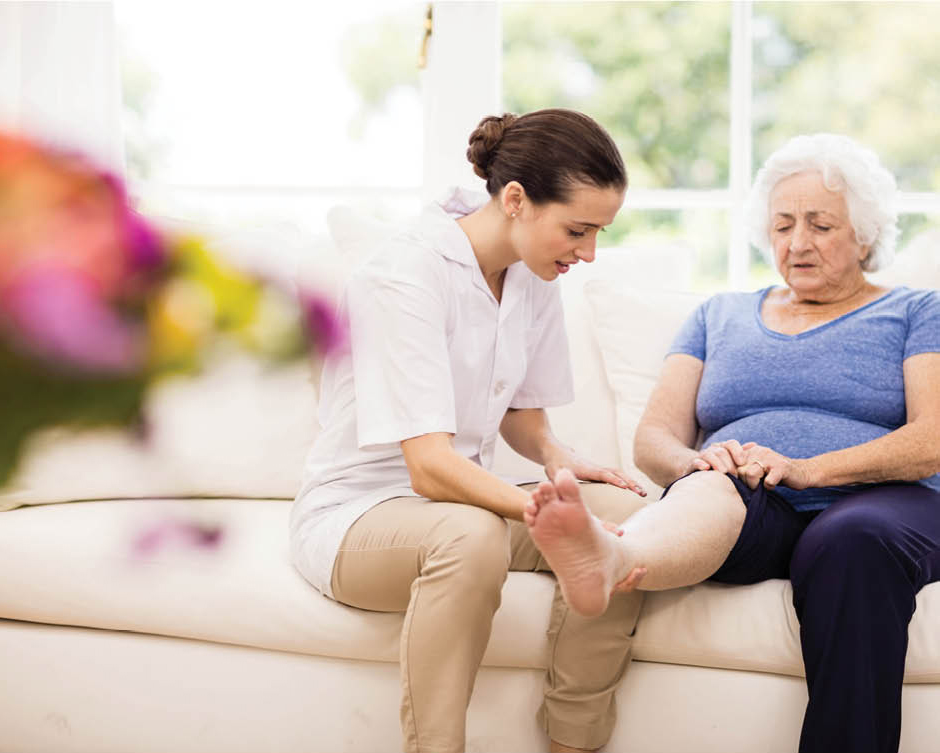 Are you one of the millions of Americans that juggle the daily demands of work, home, children, and caring for a loved one? As the care taker for someone who is recuperating after a hospital stay, has mobility issues, or is aging, disabled, or ill, managing the associated emotional decisions and physical demands can be overwhelming. It can also impact your lifestyle—and even your own health and sense of well-being. Thankfully, professional home health care can be just the support many families need to re-balance the roles of family and caregivers, allowing your loved one to stay in their home and community while avoiding family caregiver burnout.
The Benefits of In-Home Care
Research indicates that those who need help—whether medically, with daily living activities, or both—usually prefer to stay in their home. Not only does in-home care often lead to increased life expectancy, home healthcare can be more convenient and just as effective as the care you can get in a hospital or in a skilled nursing or assisted living facility. And there's a big plus in this era of rapidly rising healthcare costs—it can often be less expensive, according to the National Association of Home Care.
Although there are circumstances when in-home care is not feasible, home care can honor your loved one's wishes to stay in their home and your promise to help them stay there. You get peace of mind while easing the financial burden compared to facility-based care.
Home Health vs. Home Care
The benefits of home healthcare are straightforward, but the differences between types of service can be less clear for many of us. Quality care at home includes both home care and home health, which are distinct services provided in the home setting. The key difference is that home health is clinical (medical) care, whereas home care helps people with the activities of daily living such as bathing, dressing, grooming, meal preparation, medication reminders, light housekeeping, and bill paying. Home care professionals also provide companionship. Home health aides can become trusted friends for walks, reading, cards, games, movies, meals, and other social activities. Accompaniment on errands such as grocery shopping, medical appointments, and other activities are also added benefits.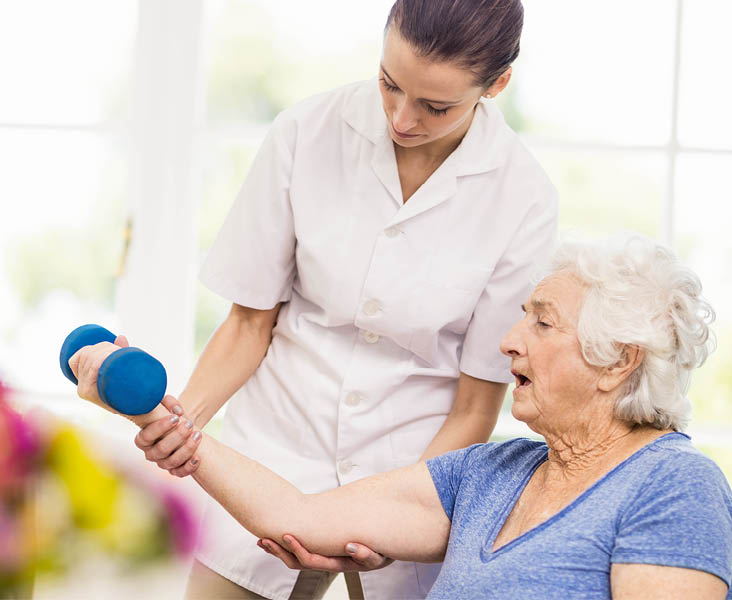 Home health services include medical tests, health monitoring, medication administration, wound care, disease care management, pain management, skilled nursing, IV therapy, and injections. Research has shown that the clinical results are comparable and sometimes better, with improved outcomes, when home care is provided to individuals with chronic conditions such as pneumonia, diabetes, or COPD.
Of course, the two services—home health and home care—are often combined, but be aware that private insurance and Medicare coverage is different for each. You will need to understand what kind of coverage your loved one has, and the specific services covered. Often, home care and home health agencies will help you wade through these issues and answer questions you may have.
According to Medicare.gov, home health is a term that entails a wide range of health care services that can be given in your home for an illness or injury. There are a variety of home care organizations, including Medicare certified home health care agencies, visiting nurse agencies, staff and private duty nursing agencies, and more. Other companies may be utilized to deliver specialized services and products such as medical equipment and supplies, pharmaceuticals, and drug infusion therapy.
Who Needs Home Health Care?
Older Americans who have health problems, but who want to maintain their independence in their homes with the support of a professional caregiver.

Patients of all ages who return home after surgery and need care, supervision, or assistance.

Patients who have complex treatments that require the use of medical equipment and/or medication monitoring.

Mothers and newborns home from the hospital after 24 or 48 hours who need further education, support, and the clinical assessment skills of a trained nurse.

Young adults recovering from accidents or injuries who can manage on their own—if they know an experienced healthcare worker will be there when needed.

Mentally ill adults who need support to remain in the mainstream of their community.

And millions of Americans with chronic diseases and disabilities, like Alzheimer's, heart failure, kidney disease, or diabetes, who need careful monitoring but do not want or need to enter a nursing home or skilled care facility.
By Annette Brooks