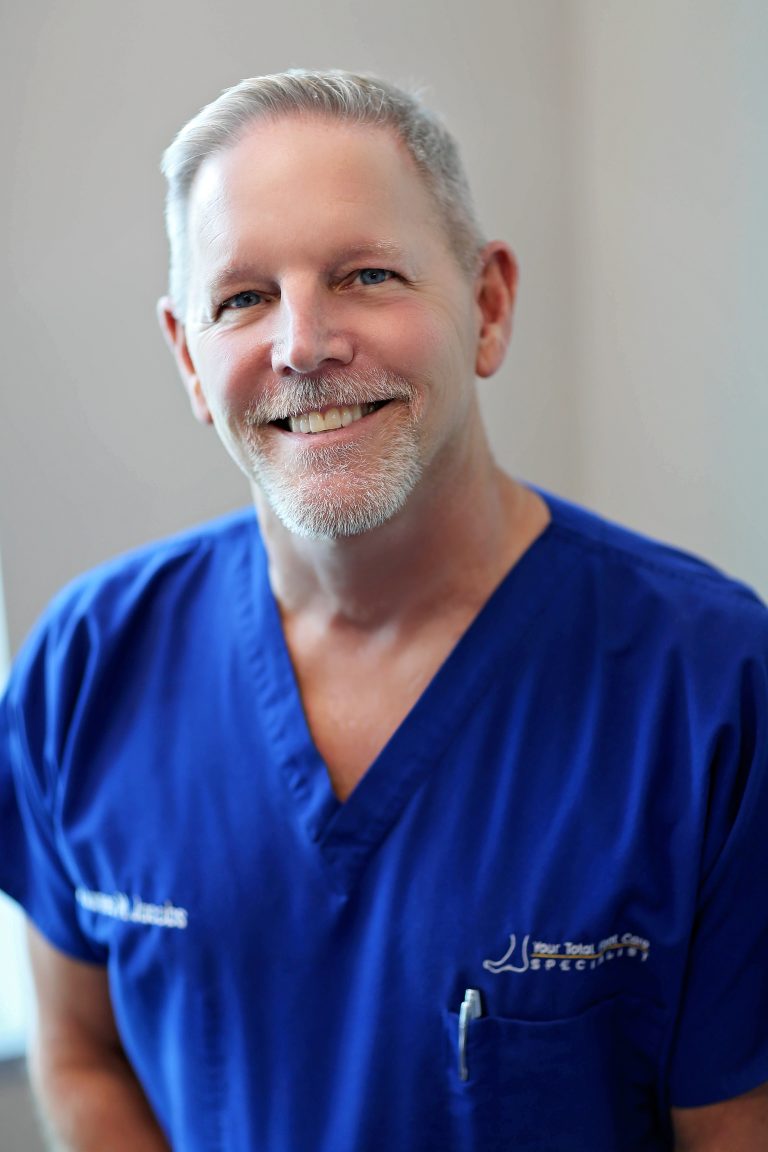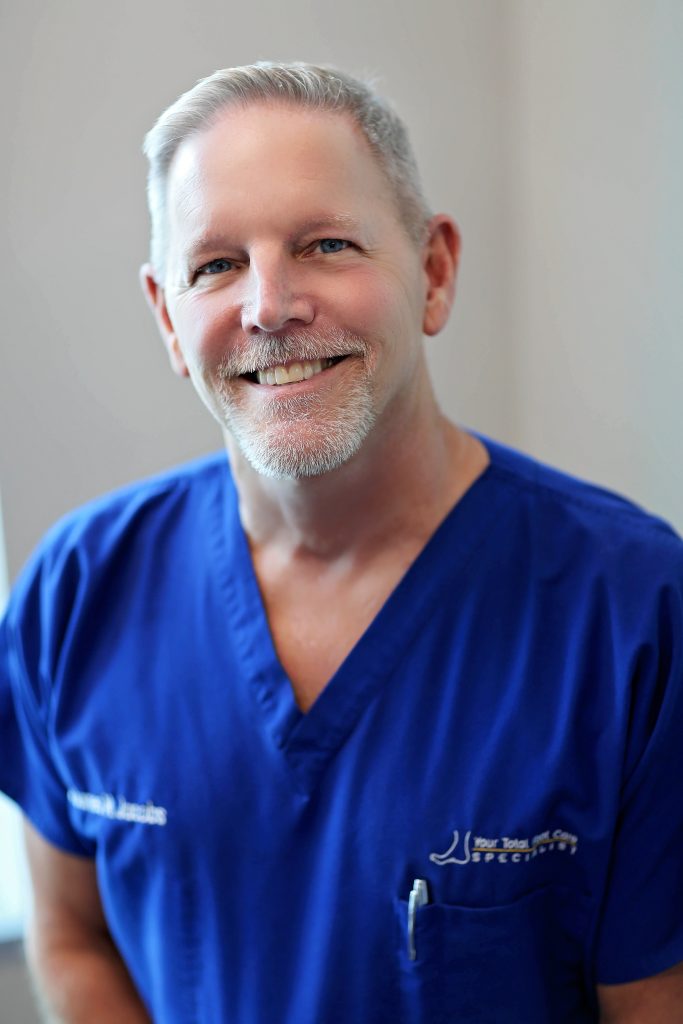 By Meredith Knight | Photo by Karen McConaughey
---
Dr. James Jacobs has a message for you — foot pain is not normal. At his Your Total Foot Care Specialist practice in Cypress, he sees patients every day who assume painful feet and ankles are a natural result of their active lives or aging. He sees patients who've been dealing with foot pain for months and those who've been sidelined from their favorite sport because of injuries. It's for all of them that he makes foot and ankle pain his only priority.
With 35 years of experience and a focus on conservative, noninvasive treatment, Dr. Jacobs treats everything from heel pain to bunions to ingrown toenails to diabetics. He's invested in the latest state-of-the-art technology including digital X-rays, diagnostic ultrasound, digital lower-extremity vascular and neurological testing, digital 3-D mapping, an onsite pharmacy, and even a nail spa.
"Each patient is unique," he said. "Advanced technology helps me make educated diagnostic decisions and develop a treatment plan that's specific to them." Because patient education is important to treatment success, Dr. Jacobs spends time helping patients understand their condition and how to prevent it in the future.
Dr. Jacobs is board certified by the American Board of Foot & Ankle Surgery and is a diplomate of the American College of Foot & Ankle Surgery. When not on the job, he enjoys doting on his two kids, traveling, gardening, and trying new restaurants.