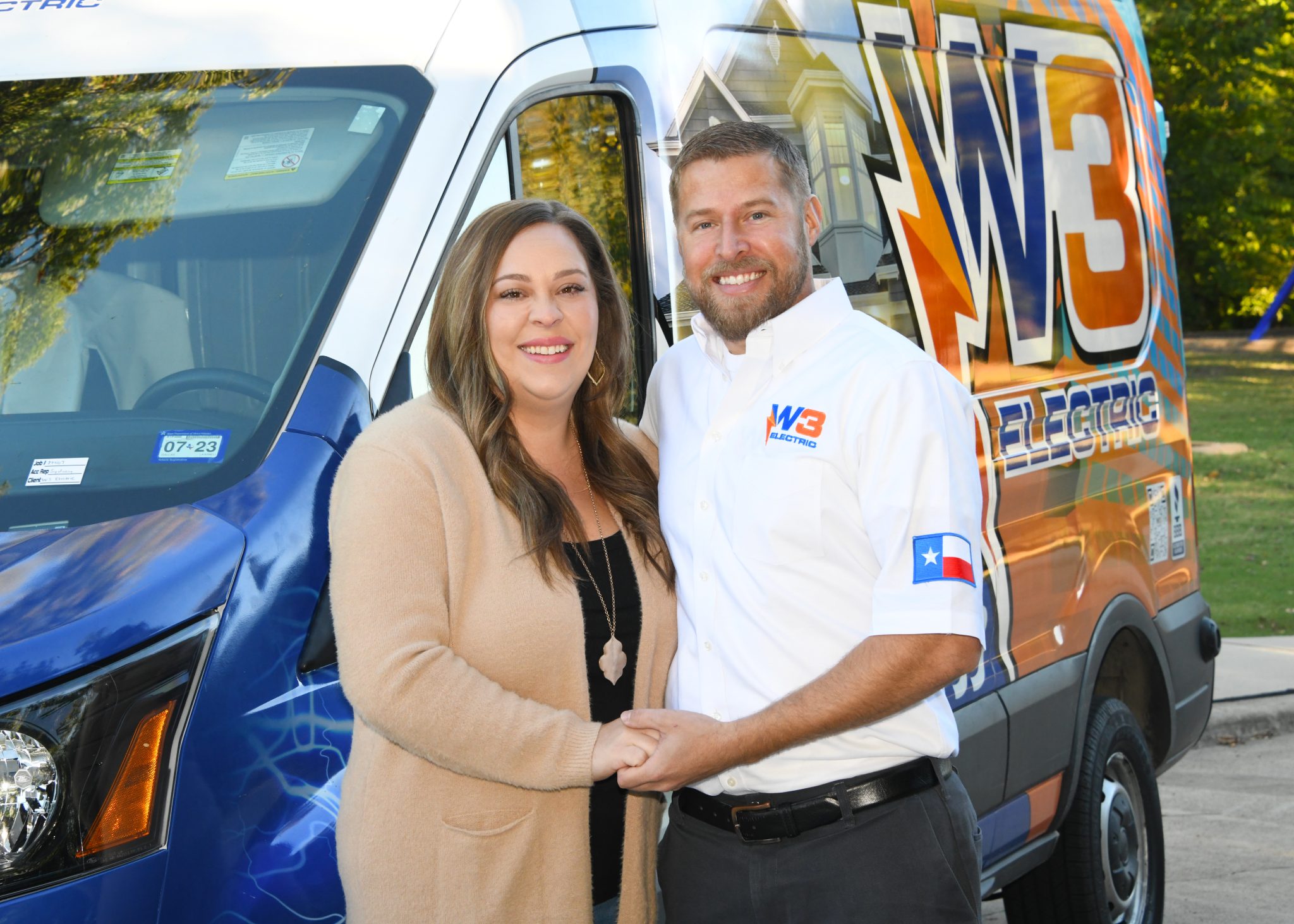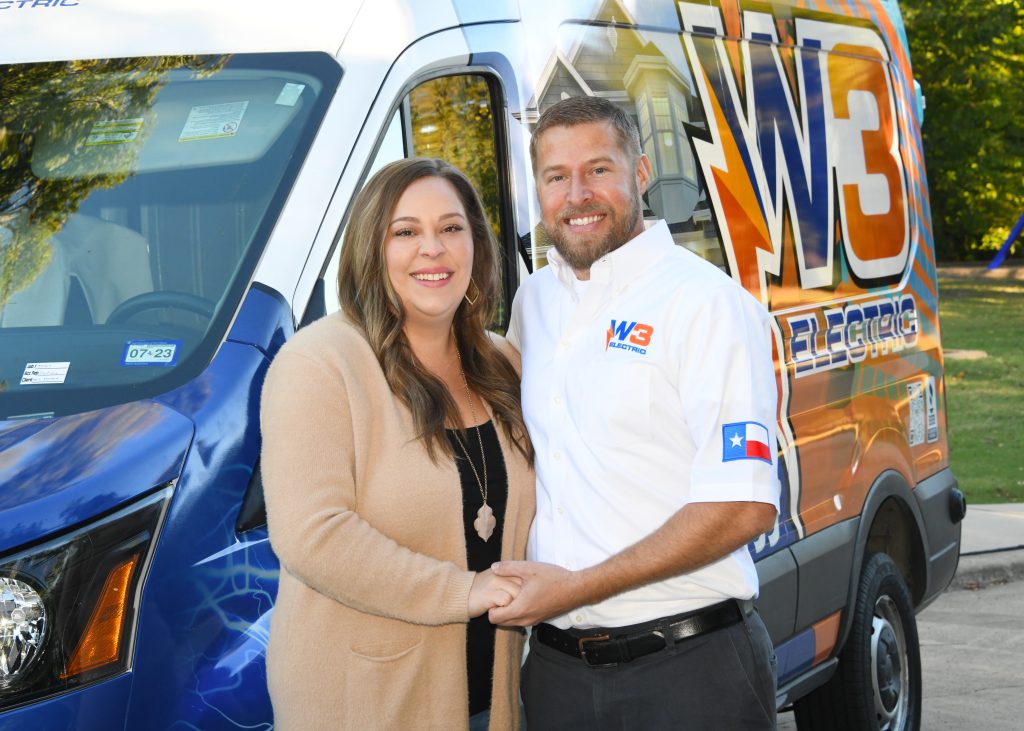 "Whether it is disaster relief, volunteering at local events, or simply doing right by customers. We know that our success is marked by building trust and strong connections with our neighbors."
Photo by Lake Pointe Photography
---
In 2019, Bill and Jessica Witty, owners of W3 Electric, decided to take a leap of faith. With two small children at home, they converted their garage into a warehouse, bought a truck, and started their own electric repair and service business as a one-man show. Six months later, Bill hired his first technician. Within the next year, W3 hired someone to help with managing phones and scheduling, and they also hired a second tech. Since then, they haven't stopped growing.
"The 'W' in W3 stands for 'Win,'" said Bill, "and the number 3 symbolizes a triple win: for our customers, our employees, and our community."
That "winning" mindset and a singular focus — they only do electricity — is why in just three short years, W3 Electric now has nine service trucks, 21 employees, and a training program for would-be electricians along with the designation of being the largest company in the Metroplex to specialize in residential electric service.
"Our core values — honesty, safety, community — define our approach to customer service," said Bill, "and are a testament to our growth and success. These values also define our training program."
W3 training is a paid apprentice program. The apprentices ride with licensed service technicians for a minimum of two years, while they receive in-house training to teach them every aspect of residential electrical work.
"We don't simply want part changers," explained Bill. "We want to train electricians who can go into people's homes and not just replace parts but identify the source of the issue to prevent future problems."
Honesty. W3 electricians communicate clearly to each customer exactly what needs to be done to repair or service their electrical issues without using high-pressure sales techniques.
"We believe in giving our customers options," said Bill, "so they can make the best decision for their home and budget. And all pricing is given upfront and in writing, so customers know what they are paying before any work is done."
Safety. W3 electricians ensure every customer's home is safe.
"Because we are so well-trained, so thorough, and don't cut corners," said Bill, "we guarantee all the work we do for five years."
Community. Building community connections and participating in charitable causes are a cornerstone at W3 Electric.
"Whether it is disaster relief, volunteering at local events, or simply doing right by customers," said Bill, "we know that our success is marked by building trust and strong connections with our neighbors."
Services. Keeping your electrical system current is important. It can keep you and your family safe while saving you money on utility bills. W3 Electric offers an expansive list of services, including installation of LED landscape lighting in your yard, upgrading or replacing an old electrical breaker panel, installing electrical updates in homes or businesses, expanding circuits to handle upgraded appliances, and inspecting existing systems for potential issues.
W3 is not just here to fix your electrical problems; they will help you better understand your home's electrical system and prevent future problems.