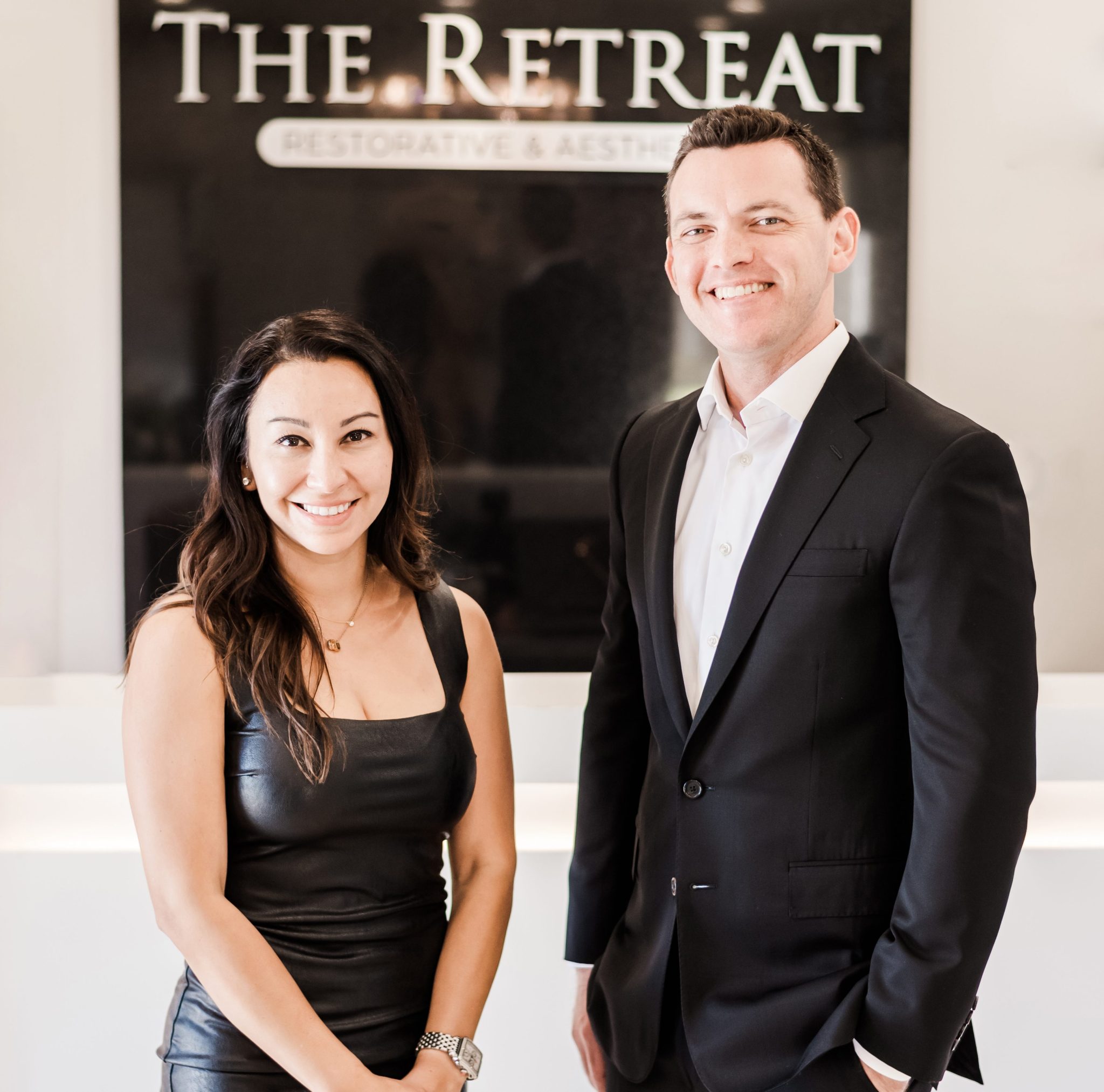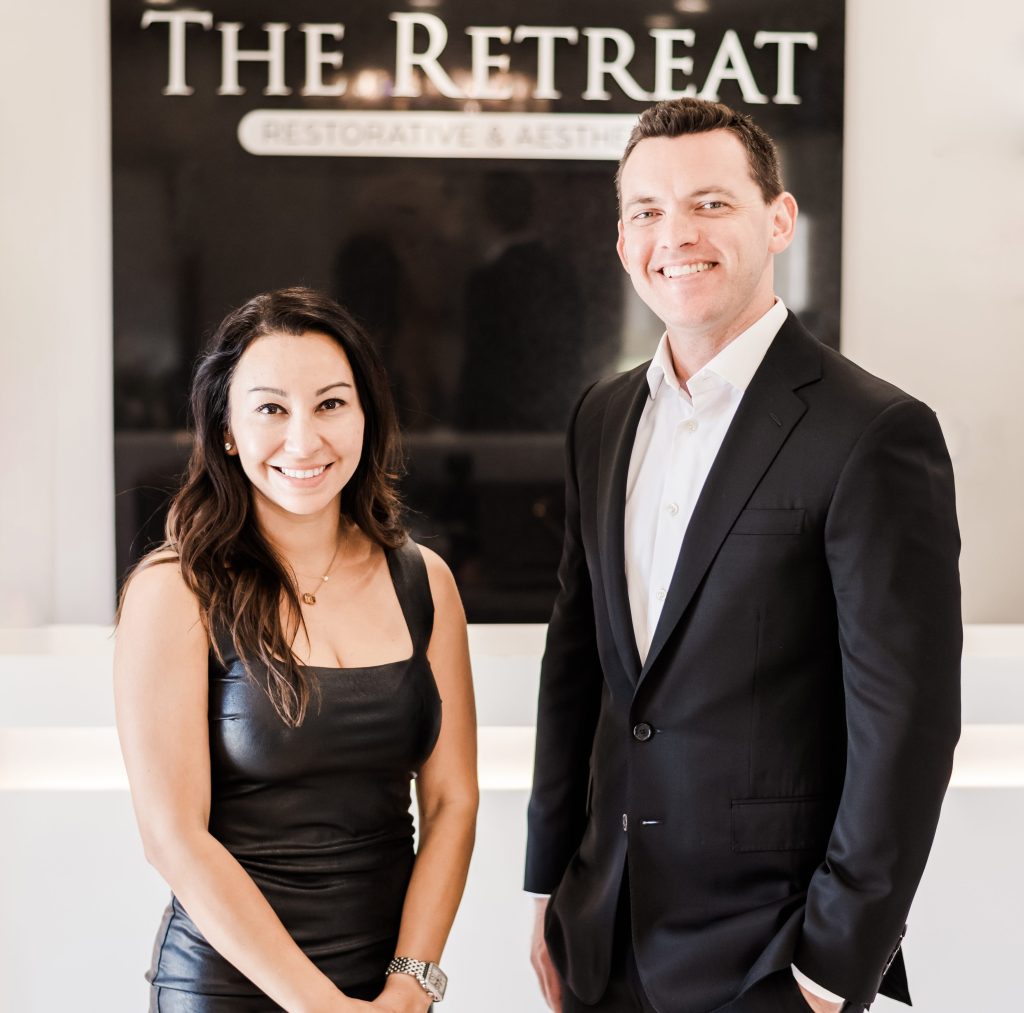 "A lot of people think injectables result in a fake or distorted look, but that's definitely not the case in our practice. I strive to achieve a refreshed and naturally rested appearance that still looks like yourself, only rejuvenated. People notice a difference in you but can't put their finger on what's making you look so good."
Photo by The Teal Album
---
Dr. Joshua Baker is an accomplished cosmetic surgeon who has performed over 4,000 minimally invasive body contouring procedures. He and his wife, Diana, formed The Retreat practice together in 2019. Continuity of care and exceptional customer service has remained their focus. Patients have access to a skilled cosmetic surgeon and regenerative and anti-aging treatments in one office location.
With a keen eye for natural beauty, Dr. Baker collaborates with each patient to achieve their version of the ideal physical form, helping them reach their aesthetic goals. He uses cutting-edge technology combined with an artist's touch for the best surgical outcomes.
Body Contouring
QuantumBody is a revolutionary family of minimally invasive body contouring and rejuvenation procedures created by Dr. Baker. "High-level body contouring brings forth your natural beauty, uncovering your best attributes," Dr. Baker says. These procedures target fat removal and tighten skin with minimal downtime and zero cutting. The unique treatment allows comprehensive enhancement of abs, arms, breast, face, and thighs without undergoing complex surgical procedures.
Combating the Aging Process
"As we age, gravity has the upper hand, resulting in sagging and volume loss," Diana explains. Her clients' top request is a Liquid Facelift consisting of Botox and fillers. "A lot of people think injectables result in a fake or distorted look, but that's definitely not the case in our practice. I strive to achieve a refreshed and naturally rested appearance that still looks like yourself, only rejuvenated. People notice a difference in you but can't put their finger on what's making you look so good."
Fat Transfers
By leveraging the most advanced technologies, Dr. Baker helps his patients discover a noticeably renewed sense of inner beauty reflected by an outward expression of confidence and wellbeing. Fat transfers to the breast are his specialized and most requested procedure. Using the patient's own tissue, breasts and buttocks can be enhanced without using implants.
A native Texan, Dr. Baker attended the University of Arkansas for his undergraduate degree, followed by medical school at The University of Texas Health Science Center at Houston. He completed surgical training in Phoenix, Arizona, where he met his wife.
Diana puts a major emphasis on ensuring patients feel safe and understood even in their most vulnerable state. She has been a registered nurse for the past 12 years. "I love helping others and can't imagine being in any other field." She has advanced training in injectables, laser safety protocols, and IV hydration therapy. She utilizes her expertise as both a hands-on practitioner as well as a trainer for others seeking an elevated skillset.
Dr. Baker and Diana have been married since 2015 and have a seven-year-old daughter. They enjoy living an active lifestyle and traveling.