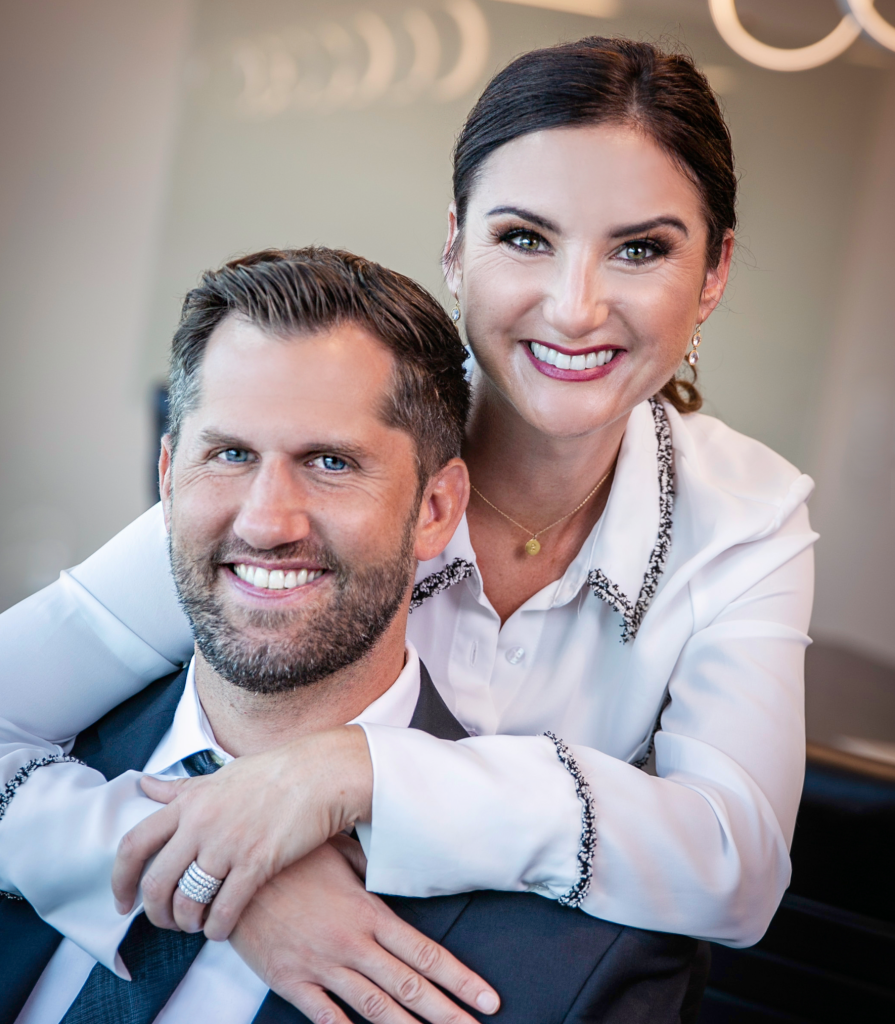 "Making you whole again after your personal injury experience is what Making It Right means to us. Our number one priority is to make sure you are happy with your result. We won't stop until you are."
By Melissa Gautier | Photos by Kelley Sweet Photography
---
Protecting yourself and your family is paramount if and when an accident occurs. After you process the initial shock of an unfortunate event or tragedy, your next step might be to call a reputable law firm to help you through your particular situation. At The Linn Law Firm, only the best and brightest minds handle your personal injury and first party claims cases. Founding partners Cody and Rachel Linn are the dynamic attorney duo that live up to their motto, making it right for every client, every time. Whether it be an auto accident, natural disaster, medical malpractice, or wrongful death, securing experienced representation can make all the difference.
Professional, Trustworthy Guidance
Founded in Houston in 2019, The Linn Law Firm is a boutique law practice representing clients throughout Texas. Their offices are based in Houston, with Dallas availability by appointment only. The firm's legal services strongly focus on all categories of personal injury law including, but not limited to automobile accidents, workplace injuries, premise liabilities, product defects, catastrophic injuries, wrongful death cases, and everything in between.
Additionally, they handle all types of first party claims, including homeowners' claims regarding flooding, hurricanes, and other natural disasters. "Both Cody and I have dedicated our entire careers to this line of work and have been doing it for more than 13 years," Rachel says. "We know the ins and outs of how the process works and what our clients go through."
Their seasoned expertise and client satisfaction in personal injury law led to their win for "Best Personal Injury Law Firm" in the 2022 Katy/Fulshear edition of Living Magazine. They are thrilled to celebrate this honor while continuing to strive for excellence.
"Making you whole again after your personal injury experience is what Making It Right means to us," Cody explains. Working with them leads clients on a path to restoration emotionally, physically, and financially. "Our number one priority is to make sure you are happy with your result. We won't stop until you are."
Direct Access and Open Communication
The Linn Law Firm clearly distinguishes itself from other personal injury lawyers. A boutique firm, they offer a personal approach, working with your best interest in mind. Both Rachel and Cody believe communication is key to successful outcomes. While some attorneys and law firms may filter phone calls and relay information through a receptionist or paralegal, Rachel and Cody believe in and promote direct access to them at any time throughout your case.
"When creating our firm, we wanted to remove that typical barrier between client and attorney," Rachel explains. "Clients are given our personal cell phone numbers and e-mail addresses, allowing them direct access to first-hand information by phone, text, or Zoom," Cody adds.
Compensation and Distribution of Settlements
Another factor distinguishing their personal injury law practice from others is settlement distribution. The Linn Law Firm does not get paid until their clients are paid. They work on a contingency basis and do not receive money unless they recover a settlement from the insurance company.
"We walk with the client from start to settlement, taking the burden off their shoulders," explains Cody, making the process as painless as possible. Cody and Rachel have cultivated great relationships with insurance carriers, helping to facilitate settlements early in the process. "We guarantee the client always makes more money than we do and always receives the largest part of the settlement," Rachel states. No money is required up front if you choose them to represent you.
Partners in Life and Law
Cody Linn is a native Texan and proud graduate of The University of Texas at Austin and Texas A&M University School of Law. His strength lies in amicable negotiation. He has been licensed to practice law in the state of Texas for the past 13 years, devoting his entire legal career to restoring clients' lives with compensation and results they are pleased with.
In addition to managing their successful law practice, Cody is both president and current active member in the Business Network International Katy chapter, and a membership committee participant. He has been recognized as a 2018-2019 "Top 40 Under 40" from the National Trial Lawyers Association. When not working in the office, Cody enjoys training for marathons and outdoor activities with his family.
Rachel Italiano Linn attended The University of Texas at Austin and Texas A&M University School of Law. She has been licensed to practice law in Texas for the past 13 years. A former prosecutor in the Comal County district attorney's office, Rachel now utilizes her courtroom skills as the litigation docket manager at The Linn Law Firm. When not in court, Rachel teaches LLM, legal analysis, and writing courses at The University of Houston Law Center. She serves as a director on the Texas A&M University School of Law Alumni Board of Directors, and is a regional director for the National Italian American Foundation. Rachel is proud to be the third generation of a native Sicilian family line. Fluent in Italian, she is currently working on obtaining dual citizenship. She volunteers as a member of Dress for Success Houston and Houston's Women of Wardrobe. Rachel enjoys spending time outdoors and at the beach with her family.
Married for the past 13 years, Rachel proclaims, "We love working together!" The couple met in law school, and both graduated in 2009. They are proud parents of four children and two black Labrador Retrievers.