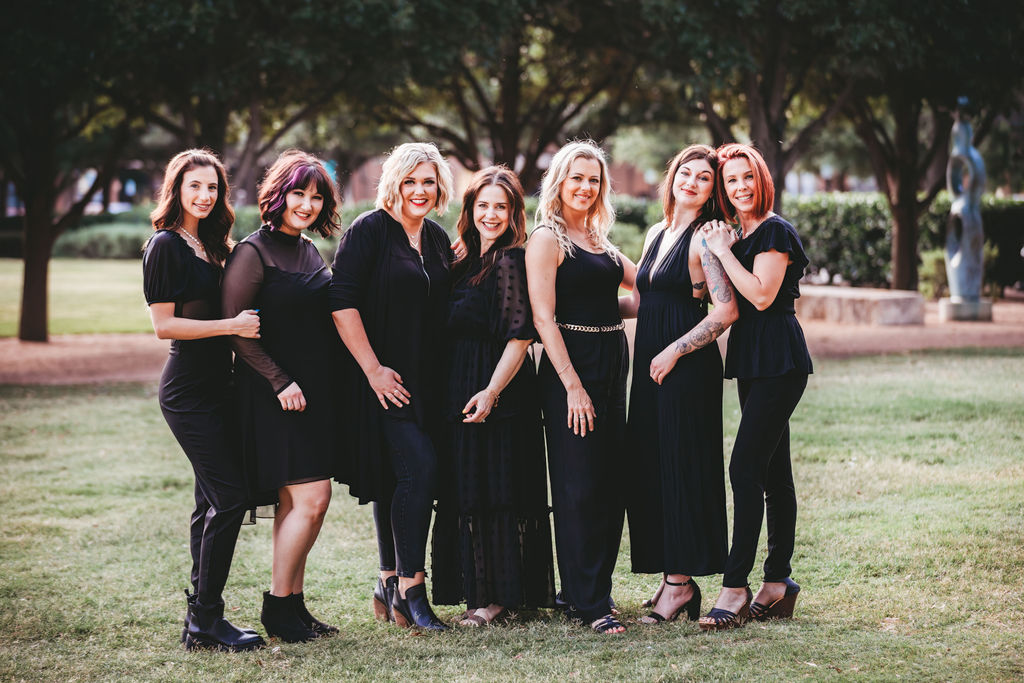 By Melissa Gautier
---
Kerry Parish-Campbell, former England, UK stylist and Redken Artist, is the multi-talented owner of Swish Salon in Frisco. In business for the past seven years, Swish is a collective team of eight stylists sharing their industry experience, creativity, and drive for education with each other in an upbeat, relaxing environment.
The team's talent for maintaining a warm and inviting vibe while keeping guests looking and feeling their best might be the reason Swish was voted Plano/Frisco's "Best Hair Salon" in Living Magazine, 2022. "We're committed to working as a team, elevating the salon experience through collaboration and community with each other and our guests," Kerry says. She's often told by guests that Swish exemplifies an upbeat, positive, and feel-good salon experience.
"We've developed a strong culture of innovation and creative collaboration while upholding our core values of integrity, respect, and positivity," she explains. "We believe in paying it forward to the next generation with an apprenticeship program for those working towards their cosmetology license or those who are newly-licensed stylists."
The Swish team looks forward to meeting you. Serving Frisco and surrounding communities, they strive to elevate hair industry standards while always in step with current and forecasted trends. Services include modern cutting, dimensional color, extension services, blowouts, and event styling.