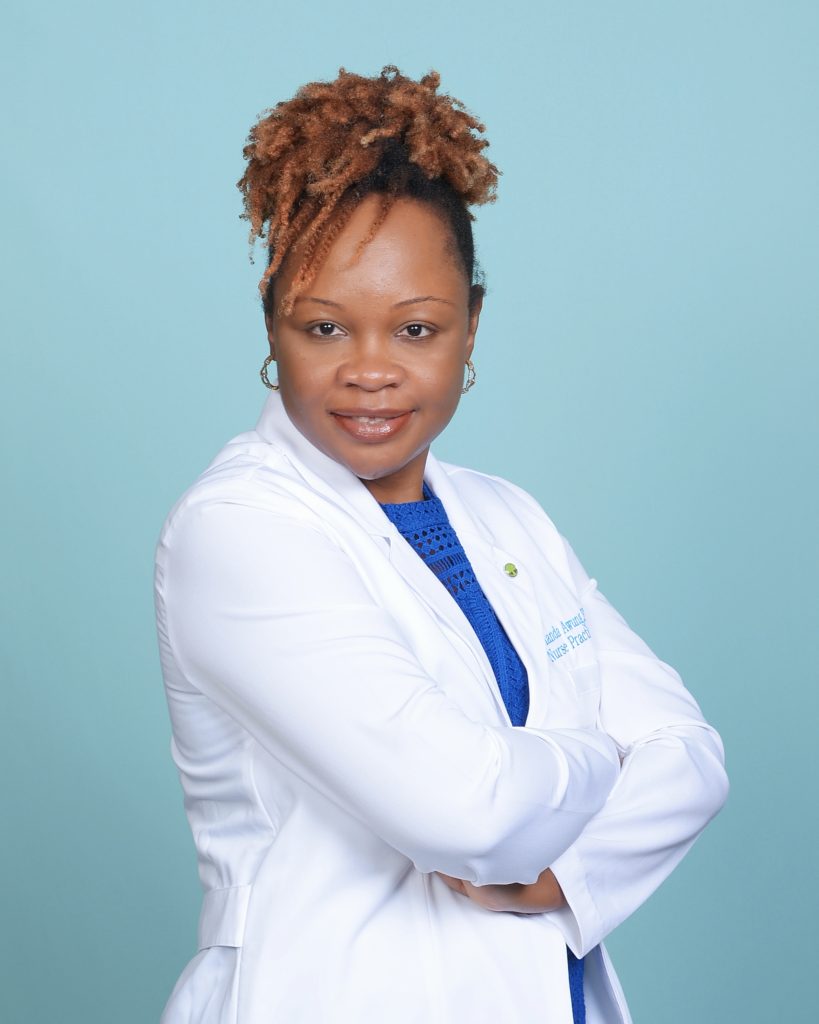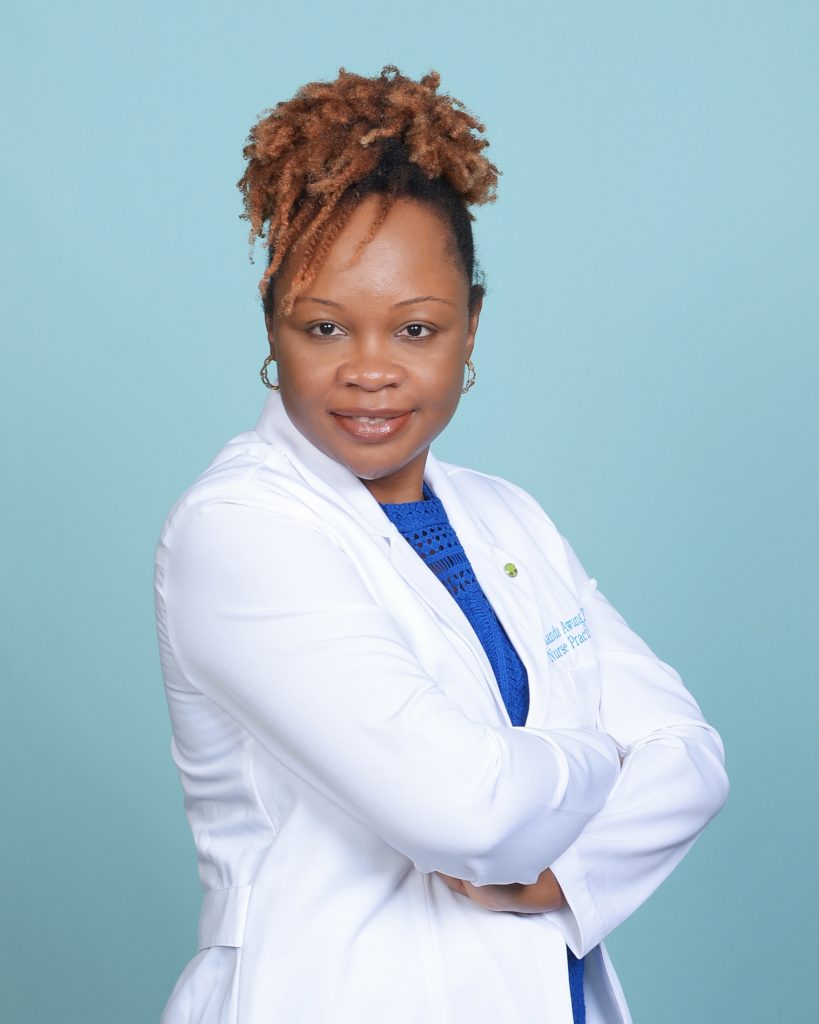 ---
We at Royal Wellness Clinic are Dedicated to Giving You "Royalty Experience for Your Mind, Body & Soul"
Mrs. Awung is an enthusiastic Nurse Practitioner (NP), with over 17 years of progressively responsible experience, training, and continuing education in the healthcare industry. She worked as a registered nurse for over 8 years assuming different roles in different healthcare settings before going back to school to work on her master's degree in nursing. She has been a nurse Practitioner for over 7 years with a lot of experience in different settings including functional medicine and aesthetics.
Yolanda is adept at assessing, planning, implementing, and evaluating. She successfully provides individual-centered care in collaboration with her patients/clients and all members of the healthcare team. Yolanda utilizes her strong assessment skills to determine essential individualized care.
She is such a detailed oriented individual and a perfectionist. Yolanda enjoys creating and boosting positive image and self-confidence through works of art and science. She is highly focused on her career goals and never stops learning. She loves to learn! Yolanda is constantly enrolling in training courses to improve her skills and to stay up-to-date with evidence-based practices.
Call us for our monthly specials and to make an appointment today!