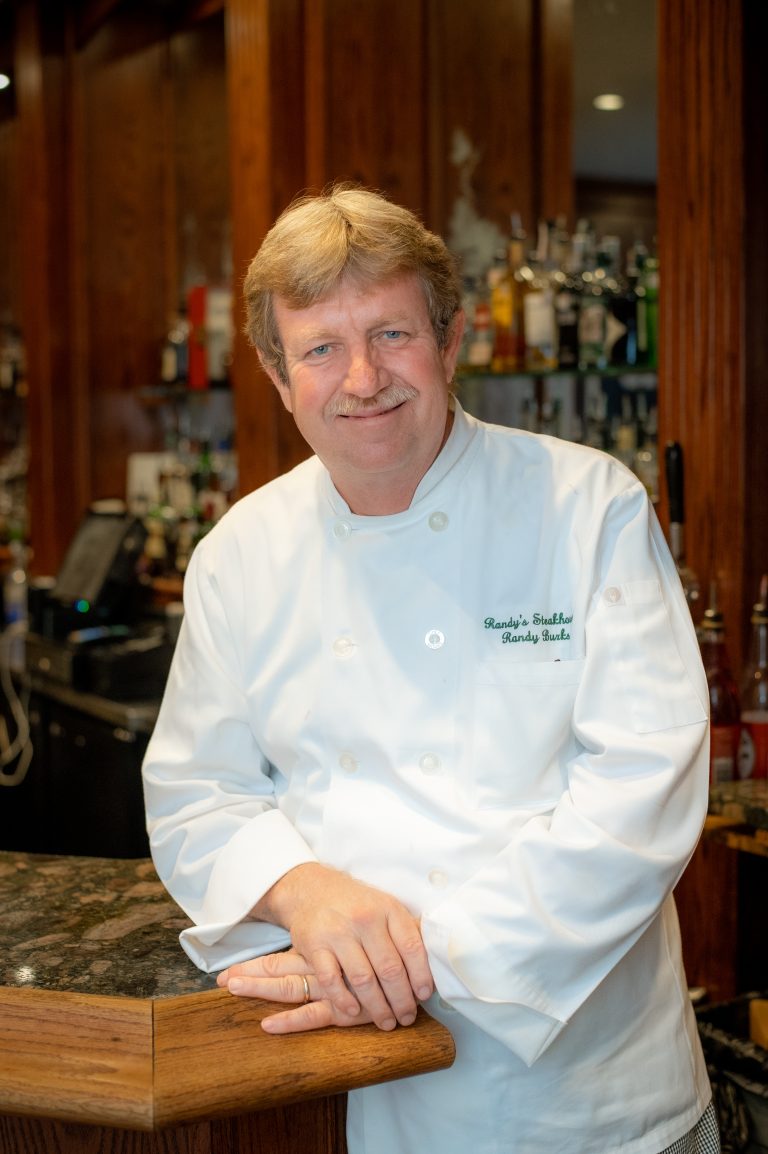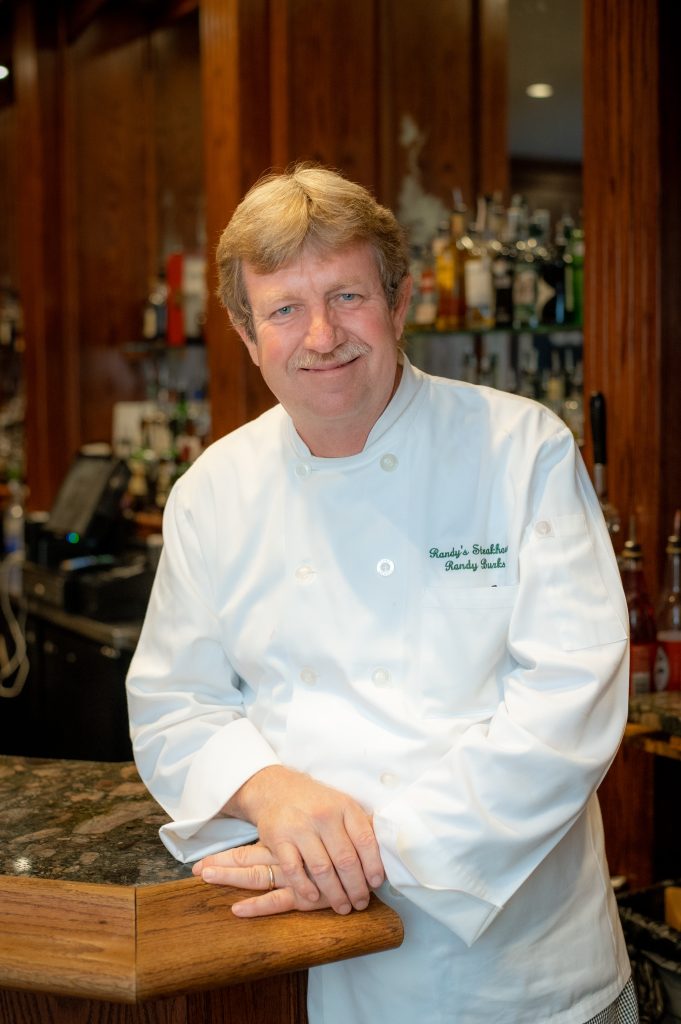 "I love people and creating incredible food designs they will enjoy."
By Lisa Jenkins-Moore | Photo by MorningWatchPhoto.com
---
If one thing is certain, it's that times are changing. Many of us get our exercise from simply shaking our heads in disbelief. With the rapidly changing times, there's a comfort in knowing that some of the best things in life are still available. At Randy's Steakhouse, you'll find the quality and customer care remains as consistent today as it was in the 90's. Some things are just too good to alter.
There's a difference between a good meal and a dining experience; Randy's offers an experience that not just your palate will remember. From the entrance to the bar, to the staff, and the menu, Randy's Steakhouse is a cut above. As the longest family-owned restaurant in Frisco, few places offer exquisite dining in such an elegant historic setting. The immaculate 7000 square foot house was originally built in 1869 and located on Preston Road. A key location for the once dry good store owned by the Campbell family who lived upstairs, it was centered in the middle of the Preston Trail Cattle Run. Once the cattle drives became a thing of the past, the San Francisco Railroad moved into the area. The house was then moved from Preston Road to what is now the heart of downtown Frisco, where it became a stop for the railroad.
Frisco got its name from the railroad, and Randy bought the historic home in 1995 and has been writing a history of its own—one that boasts of succulent steaks, seafood, a large wine selection, and decadent desserts. In 2001, they added on to the building which can now accommodate over 200 diners. With a full bar and two fireplaces, there's room to relax over cocktails prior or following dinner. Seven dining rooms offer guests many options for private parties and corporate gatherings, seating from ten to seventy people each. The back patio area is immaculately landscaped and offers an ambience of its own not to be missed on mild evenings.
The owner, Randy Burks, has hospitality in his blood. He began as a chef at the original Dallas Del Frisco's on Lemmon and honed his craft over the years until opening his own restaurant, Randy's Country Kitchen in 1993. As the proprietor, he's on-site, overseeing operations and interacting with guests. "I love people and creating incredible food designs they will enjoy." To that end, Randy has monthly wine dinners where he showcases his talent in the kitchen and wows guests with new recipes and combinations. Randy hand selects all ingredients and hand cuts every steak, putting passion and experience into new creations. One such delight was the Blackberry Filet which was such a hit among guests it is now a regular offering on the menu.
The nightly menu also includes a Pork Chop that is three rib bones thick, slow cooked in over a dozen spices and a bourbon glaze, an unforgettable taste worth repeating. The Bleu Cheese Filet is like no other. The dessert menu is a worthy temptation with its traditional offerings such as bread pudding and crème' brulee. If you're in the mood for chocolate, try the mouth-watering mousse that combines both light and dark chocolates—a perfect pairing with a classic port.