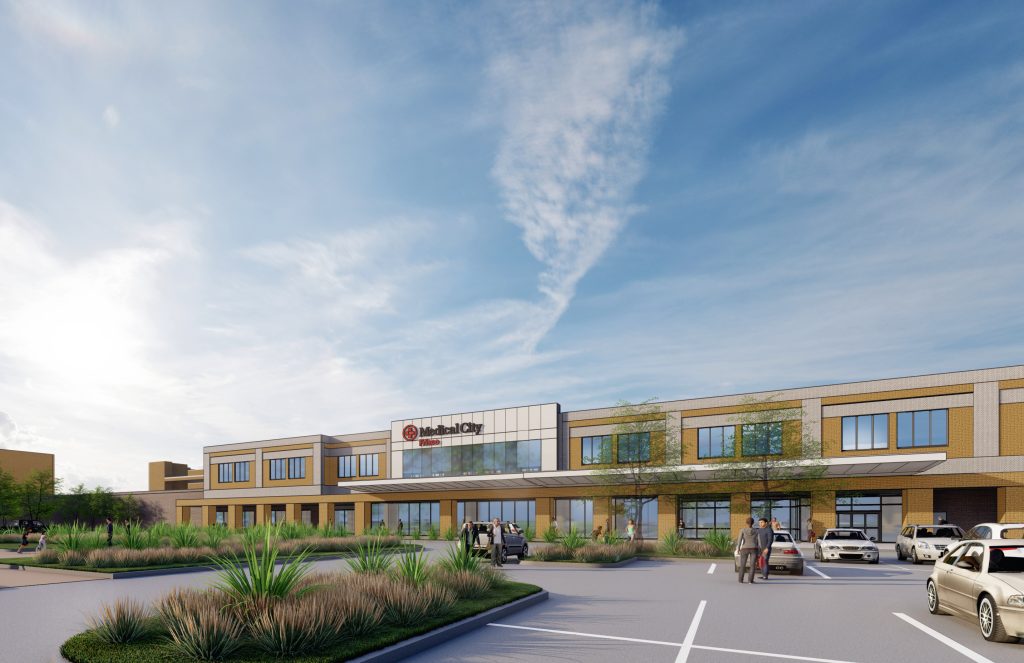 By Melissa Gautier
---
Medical City Frisco is erecting a new 118,500-square-foot patient tower set to open in December 2022. Part of a $91 million project, the two-story tower and expansion will be used for care and medical surgical care, adding 36 more patient beds and space for six additional floors in the future.
The tower project follows the completion of a 150,000-square-foot medical office building opened in 2020. "Our new facilities will help meet Collin County's increasing need for high-quality healthcare services," says Medical City Healthcare President Erol Akdamar, Fellow of the American College of Healthcare Executives (FACHE). "We're thrilled to expand and enhance our care to better serve our patients, and we're excited to be voted by Living readers as Best Hospital and Best ER in Frisco/Plano for 2022."
"This patient tower will further position Medical City Frisco as the destination of choice for healthcare excellence in our area," says Patrick Rohan, chief executive officer Medical City Frisco and FACHE. The healing environment will feature comfortable amenities, spacious patient rooms and waiting area, and 300 additional parking spaces. "Leading-edge technology will further raise the bar on the high-quality healthcare we provide to Frisco and beyond."
Medical City Frisco is an acute care hospital offering numerous specialized services including a Level III Trauma Center and a Level III Maternal Care Center. The facility is "A" rated for safety by the Leapfrog Group and is Magnet® recognized for nursing excellence. More than $1 billion will be spent over the next five years for expansion and improvements to existing hospitals, trauma services, oncology, behavioral healthcare, upgraded technology, and new facilities.