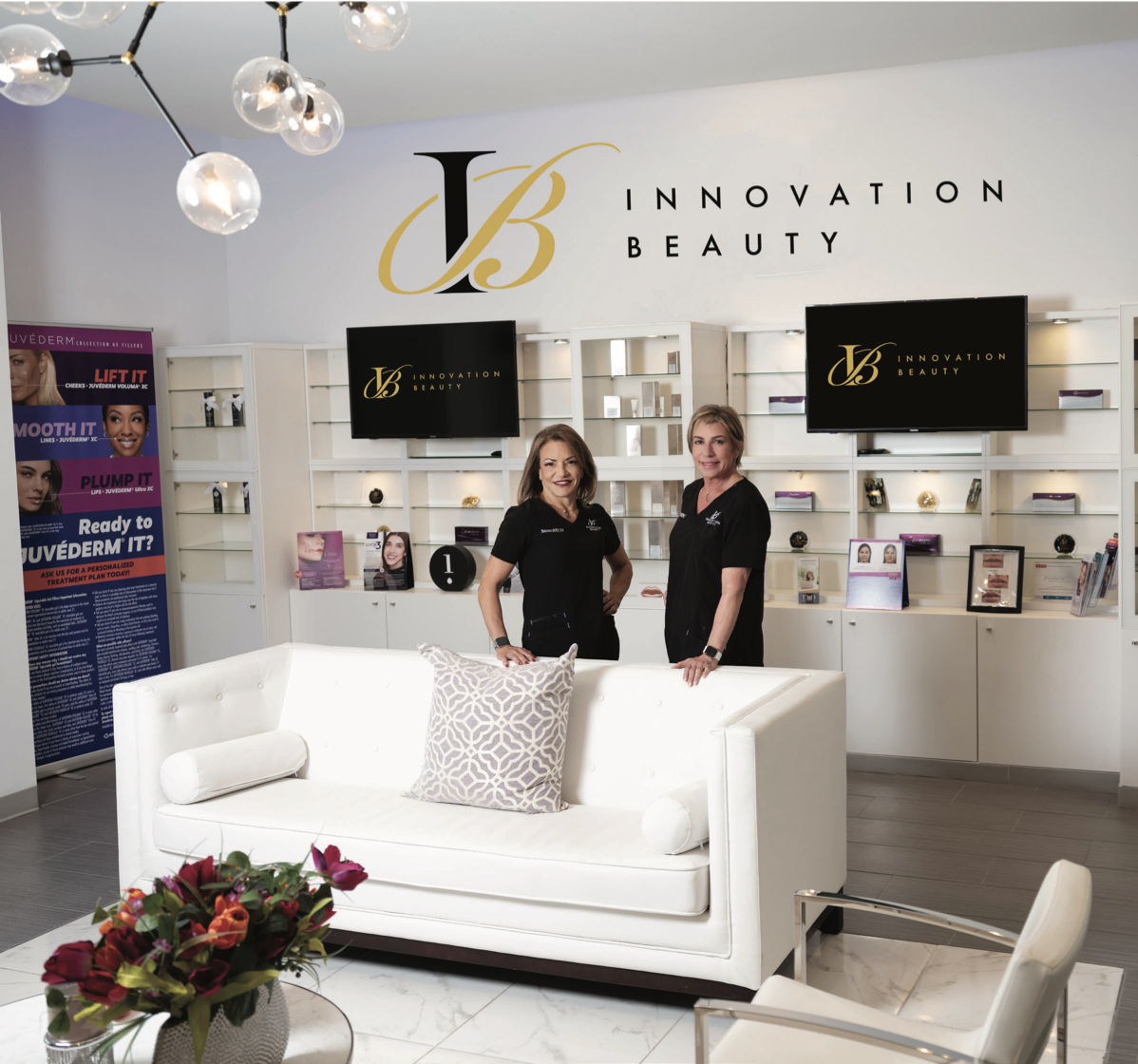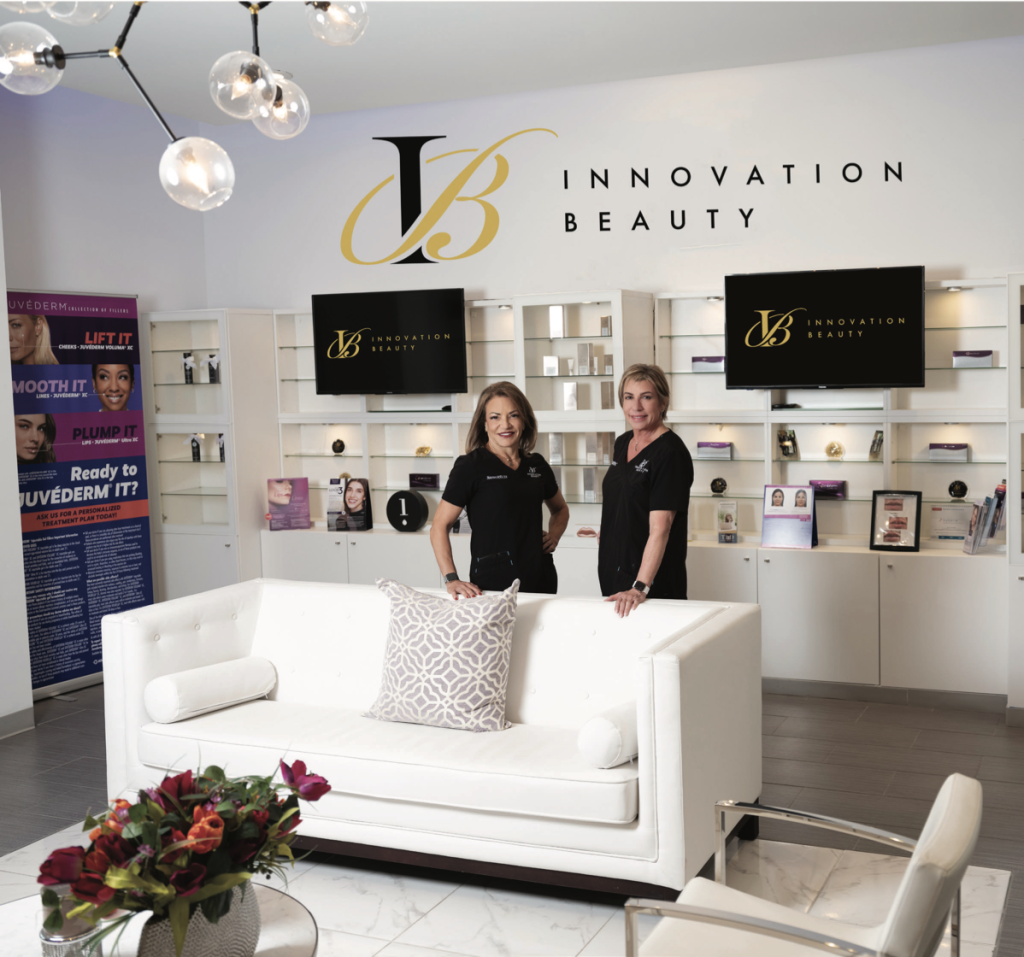 By Meredith Knight | Photo by Gulf Coast Imaging Studios
---
Word of mouth is the lifeblood of Innovation Beauty Med Spa. "When we first opened, we met a group of real estate agents who became clients," Maureen said. "Next thing we knew, they'd recommended us to their family and friends. When someone new visits us, we want them to become a client for life. And when they tell us they're here because someone else recommended us, that lets us know we must be doing something right. I think people really appreciate the time we take with them and the personalized attention."
Maureen Furhman, RN, and Susan Clawson, APN-C, will partner with you to develop a personalized treatment plan with the goal of rejuvenating your natural beauty, reclaiming your youthful appearance, and counteracting the negative effects of our environment through Chemical Peels, Secret Pro RF Microneedling, Skin Tightening and Resurfacing, B-12 Treatments, Scar Reduction, Dermaplaning, and Acne Treatments. Along with Botox, Dermal Fillers, Hydrafacials, Photofacial, Body Contouring, and Laser Hair Removal.
What makes them special from other Med Spas is the depth of training from masters such as Dr. Maurico DeMaio, Plastic Surgeon, and World-Renowned Global Leader in injectables from Brazil. Plus, Dr. Ray Acquilla, Global Leader from the UK. Their progressive techniques make you look refreshed, not DONE!
That is the goal at Innovation Beauty Med Spa where the best results are the ones that still look like you—only refreshed and rejuvenated.