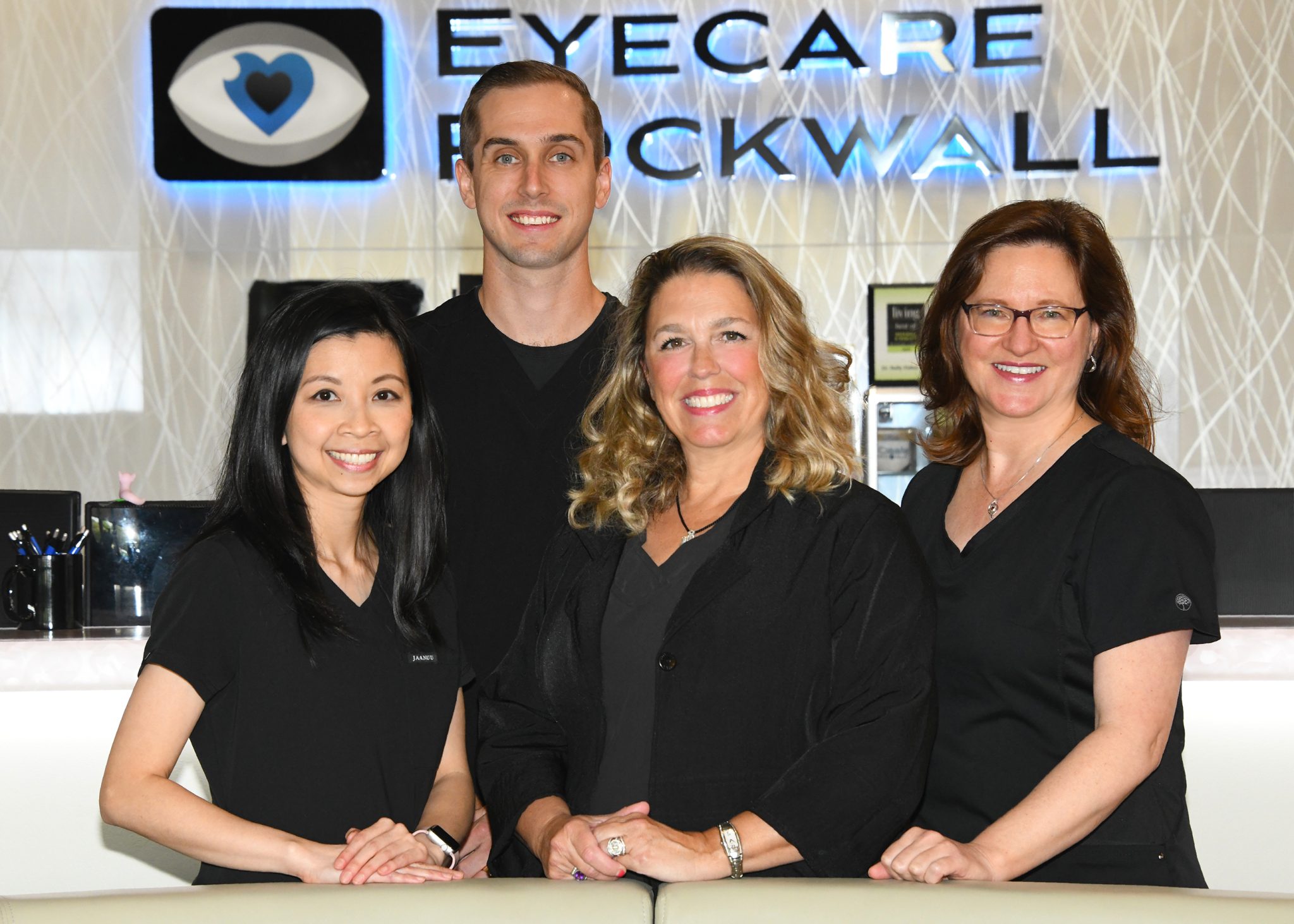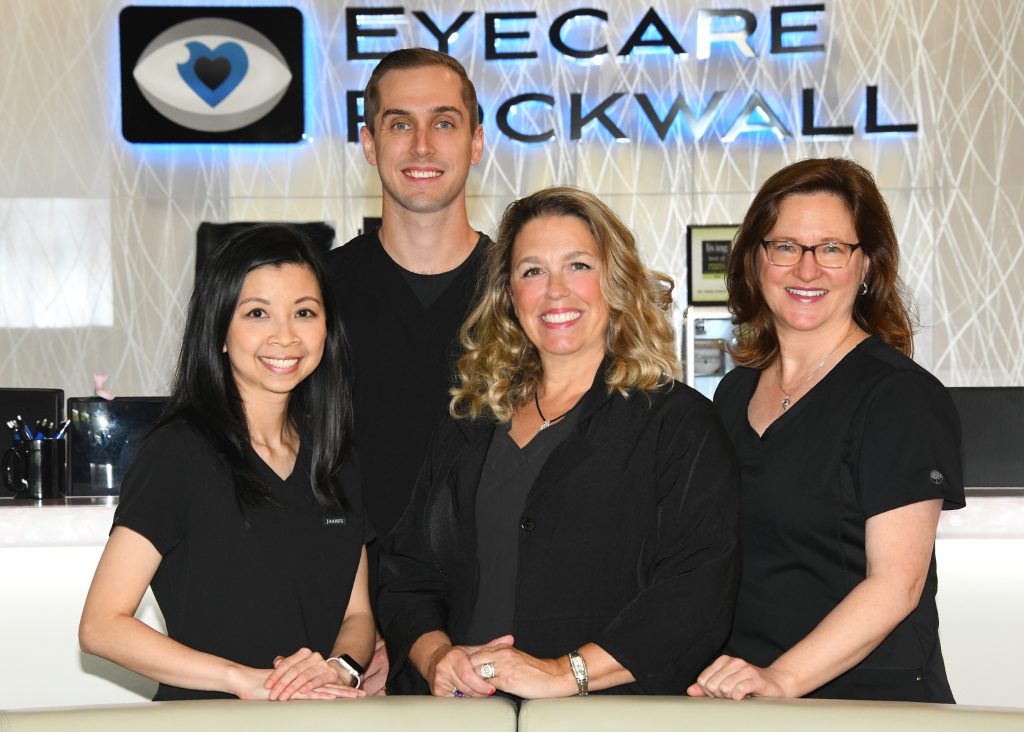 "Preventative and routine eye exams are important to maintaining good eye health since eye and vision problems don't always have obvious signs or symptoms."
By Meredith Knight | Photo by Lake Pointe Photography
---
It isn't by accident that Eyecare Rockwall was chosen by Living readers as the Best Optometrist in Rockwall/Rowlett for 10 years in a row. It's well-earned acknowledgment for decades of dedication to the highest level of care and technology, the latest in contact lens and optical innovation all in a friendly, know-you-by-name environment. Your visit to Eyecare Rockwall is about much more than going home with a new pair of glasses.
Comprehensive Eye Exams
It's about a seamless flow from the moment you enter their sleek, modern office and are greeted with a smile. Your appointment time is honored as you're taken back for pretesting followed by the latest and greatest optometry technology for a complete, comprehensive eye exam which may include capturing photos of the back of your eye to be compared to previous years' photos and/or dilation. It's about medical management for patients on high-risk medications, glaucoma management, diabetic eyecare, preop and postop visits for cataract surgery, laser eye surgery management, and more.
Emergency and Preventative Care
Eyecare Rockwall is a team of highly qualified doctors with impeccable credentials and a friendly, seasoned staff. They offer same-day appointments for emergency care and preventative care so kids won't have to be as nearsighted as their parents. The reputation of Eyecare Rockwall prompts other optometrists and healthcare providers to refer their patients there for treatment of conditions such as dry eye and myopia, foreign-body removal, eye infections, and more.
All Under One Roof
Eyecare Rockwall is a one-stop shop for acute and routine eyecare for patients of all ages. With an onsite finishing lab, they can often make your glasses in an hour. Not only do they stock the latest in frame styles and all spectacle lens technologies at affordable prices, but they're the only practice in the area offering the new Neurolens technology. They specialize in hard-to-fit contacts, medically necessary scleral lenses, Ortho-K, and myopia control therapy contacts.
Highly Qualified Team
Established by Dr. Holly Britt in 1998, Eyecare Rockwall has grown to include Drs. Laura E. Wiese, Thuy Lieu, and Ross Moulder, each hand-selected by Dr. Britt. Like Dr. Britt, Dr. Laura is board certified with the American Board of Optometry, practicing general medical optometry for 25 years with a special interest in dry eye management, diabetic eyecare, eye infections, and contact lenses. With over a decade of experience, Dr. Lieu is well-versed in diabetic eye health and ocular disease treatment and management. She's passionate about children's vision and the ortho-k and myopia management programs. Dr. Moulder is experienced in specialty contact lens fittings and co-management of both laser refractive and cataract surgery. He specializes in emergency eyecare and management of ocular conditions such as glaucoma, age-related macular degeneration, diabetic retinopathy, and dry-eye disease. All optometrists are licensed therapeutic and certified optometric glaucoma specialists and all hold certifications for MiSight myopia control for children and the Neurolens technology.
Find out more about this dynamic team and all they have to offer at RockwallEyecare.com.