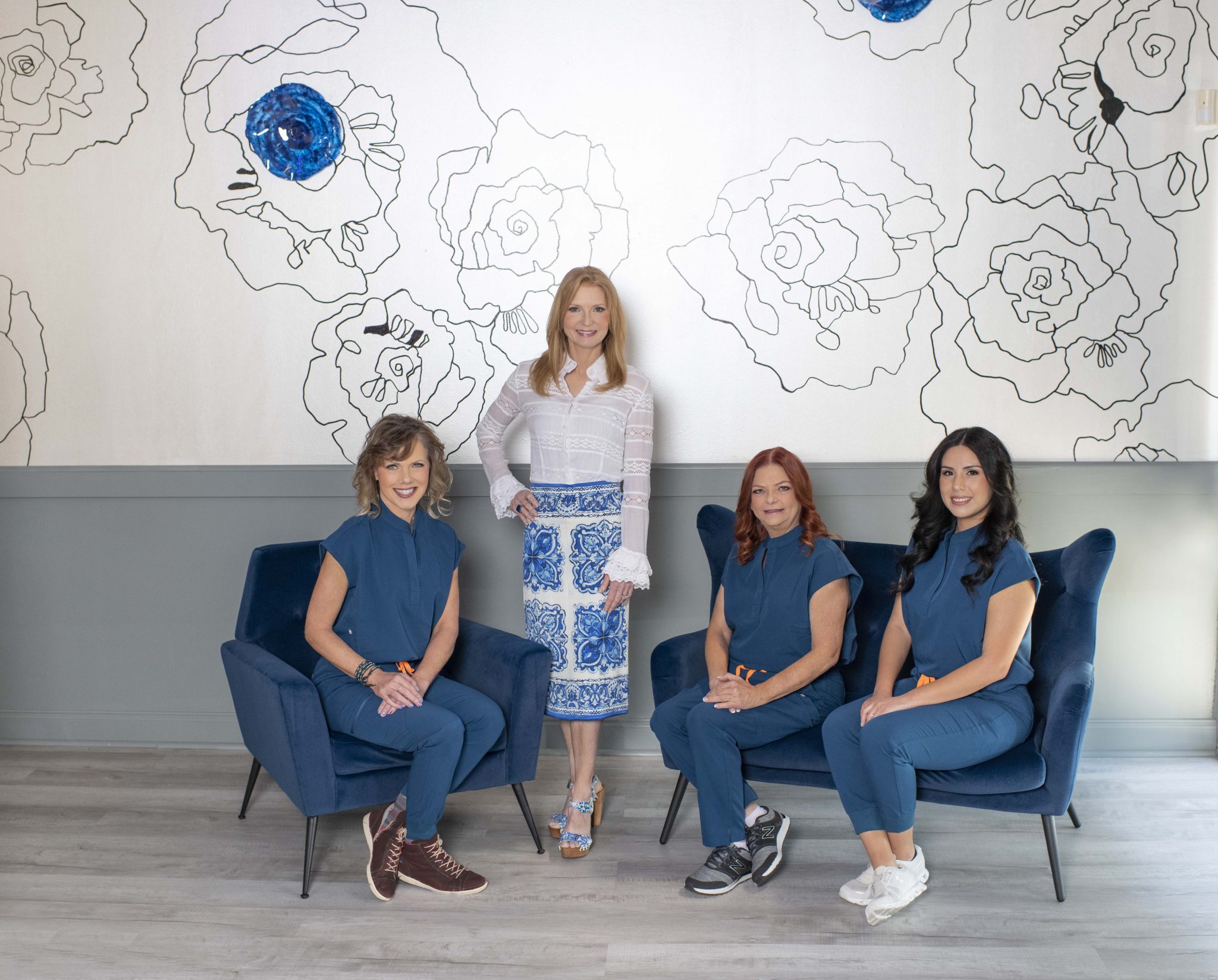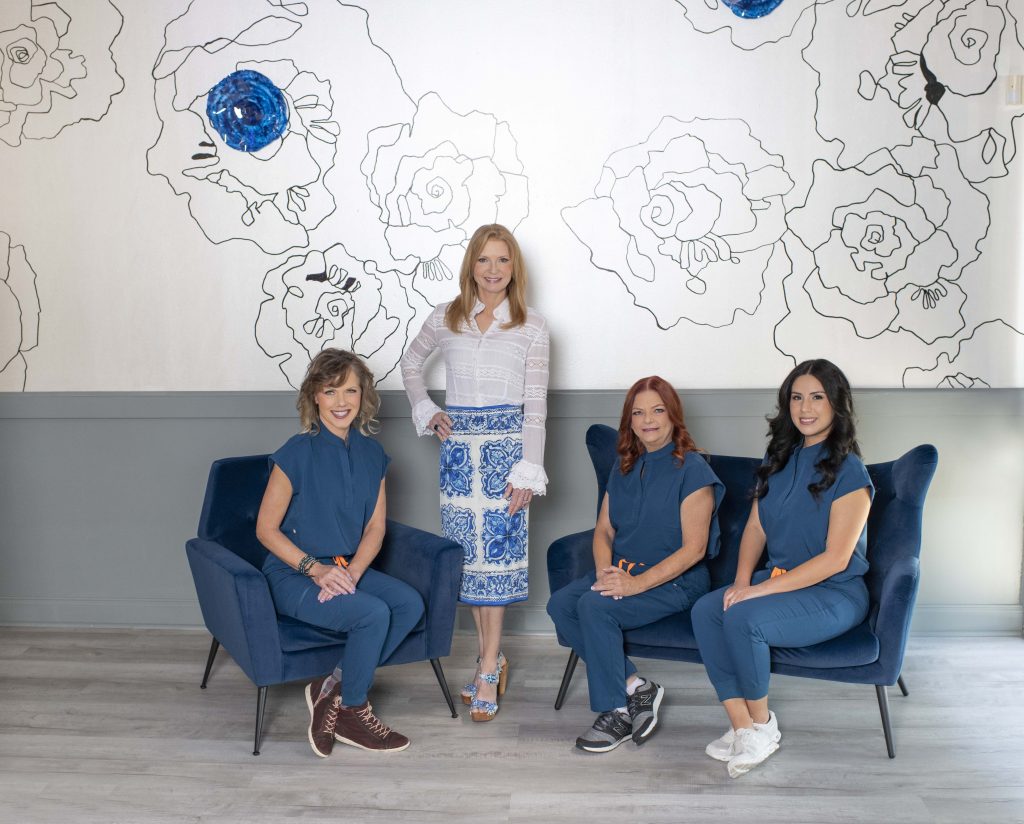 "Sometimes we just need a little extra pep in our step, or in this case, drip. Our enhancers are a perfect way for you to get a truly customized drip that's made just the way you like it."
By Meredith Knight
---
Natalie has frequented drip bars in Arizona, San Antonio, Dallas, and Austin but she can't say enough about the atmosphere, services, and staff at Destiny Drip Bar in Southlake. In fact, in a five-star, online review, she wrote this, "They definitely set the bar in vitamin infusions. I've tried many infusion bars, and this is by far the most beautiful and relaxing along with friendly and professional staff. The Red Carpet Ready drip is my favorite. I'll be back soon!"
Originally part of Corinthian Wellness Spa, Destiny Drip Bar was such a hit with spa patrons that they quickly outgrew the spa and have relocated into their own building (just around the corner). Guests like Natalie have been so impressed with the services and care they receive there that, when asked by Living Magazine to choose the best IV infusion therapy in the Tarrant and Keller area, they chose Destiny Drip Bar hands down. Here's what some of them had to say.
Five-Star Guest Reviews
Clinton H. called it "a great place to rehydrate and recover" adding, "Tracey and her team are wonderful. If you need a boost, this is the place to go."
Molly F. says it's a fun place to come with a friend. "So happy I found this spot. Booking is easy with lots of availability. The staff is friendly. And they offer a lot of great specials and incentives."
Sam W. rounded out the praise with, "A close friend talked me into trying a drip before we left for vacation and shared their experience at Destiny Drip Bar, which convinced me to go there. I had an amazing experience from start to finish. The entire staff is welcoming and very client focused. In particular, Tracey (dripologist and RN) did an amazing job. She's the very definition of professional and the entire process was simply perfect. It was a great start to my vacation, and I plan to go back to schedule a monthly drip. I highly recommend you visit Destiny Drip Bar for a drip."
Say "Thank You" to Your Body
What these and other guests have discovered is that Destiny Drip Bar is all about helping you feel your best any time. They do this by offering luxury vitamin infusion and wellness services in a spa-like environment.
"Drip infusions are a perfect way to give back to your body, mind, and soul," said Owner Judi McQueary. "We put ourselves to the test each day, whether it's through playing sports, working out, having one too many drinks, or just not drinking enough water. What better way to say 'thank you' to your hardworking body than by giving it the vitamins and nutrients it desires. Whether you get a drip a few times a week or once a month, you'll be happy you did."
A Legacy of Luxury
Since 2007, Judi and her team have offered their guests stress reduction, anti-aging, skin rejuvenation, pampering, relaxation, and much needed "me" time at Corinthian Wellness Spa. Almost immediately, they began garnering awards for their spa services, and word of mouth brought loyal guests flocking to their door.
From the beginning, Judi and the team committed to listen to their guests and add services, as they requested them. Drip infusion was one of those services. It was so instantly popular that, as soon as they added in 2019, it was obvious it would outgrow the spa. No problem. Judi and her team crafted a lovely, relaxing space next to Coal Vines Pizza in the Shops of Southlake which is dedicated to offering custom drip therapy.
Full Menu of Drips
Destiny Drip Bar offers 13 different vitamin infusion formulas and nine different injections to meet the wellness needs of each client. And because you're one-of-a-kind, the Destiny Drip Bar team believes your drip should be, too. They offer 16 different enhancements that can be added to your drip when you need them.
"Sometimes we just need a little extra pep in our step, or in this case, drip," Judi said. "Our enhancers are a perfect way for you to get a truly customized drip that's made just the way you like it."
Highly Experienced Team
Experienced dripologists work with each guest to tailor their drip to their needs on any given visit. Destiny Drip bar employs only licensed registered nurses with infusion experience. They're locally owned and operated and have a passion for the Southlake and North Texas neighbors they serve. "Our Lead Dripologist Tracey Breadner is an RN with over 30 years of nursing experience," Judi said. "She's our lead wellness team manager and oversees our other registered nurses. Tracey knows our guests and they know and love her."
Destiny Drip Bar is excited about their new home in the Shops of Southlake. "Our new space allows us to provide our clients with a truly unique experience that's one-of-a-kind in a luxurious spa-like setting," Judi said. "We offer them complimentary champagne, wine, or hot tea along with a warm neck wrap and soothing spa music. We want our clients to feel pampered and have an opportunity to relax from the busy day while they take a moment to care for themselves."
Paying it Forward
As the community has welcomed and supported them, the Destiny Drip Bar team has looked for ways to give back to the community. They do this in many ways, including teaming up with Corinthian Wellness Spa to participate in donations for many local nonprofit organizations including Southlake Women in Business, Grace Grapevine, Community Enrichment Center Fort Worth, and many more.
Visit DestinyDripBar.com each month to discover the drip of the month and other specials. Mention this story and receive a one-time 25% off any full-priced service through the end of 2022 (not to be combined with other specials or offers).