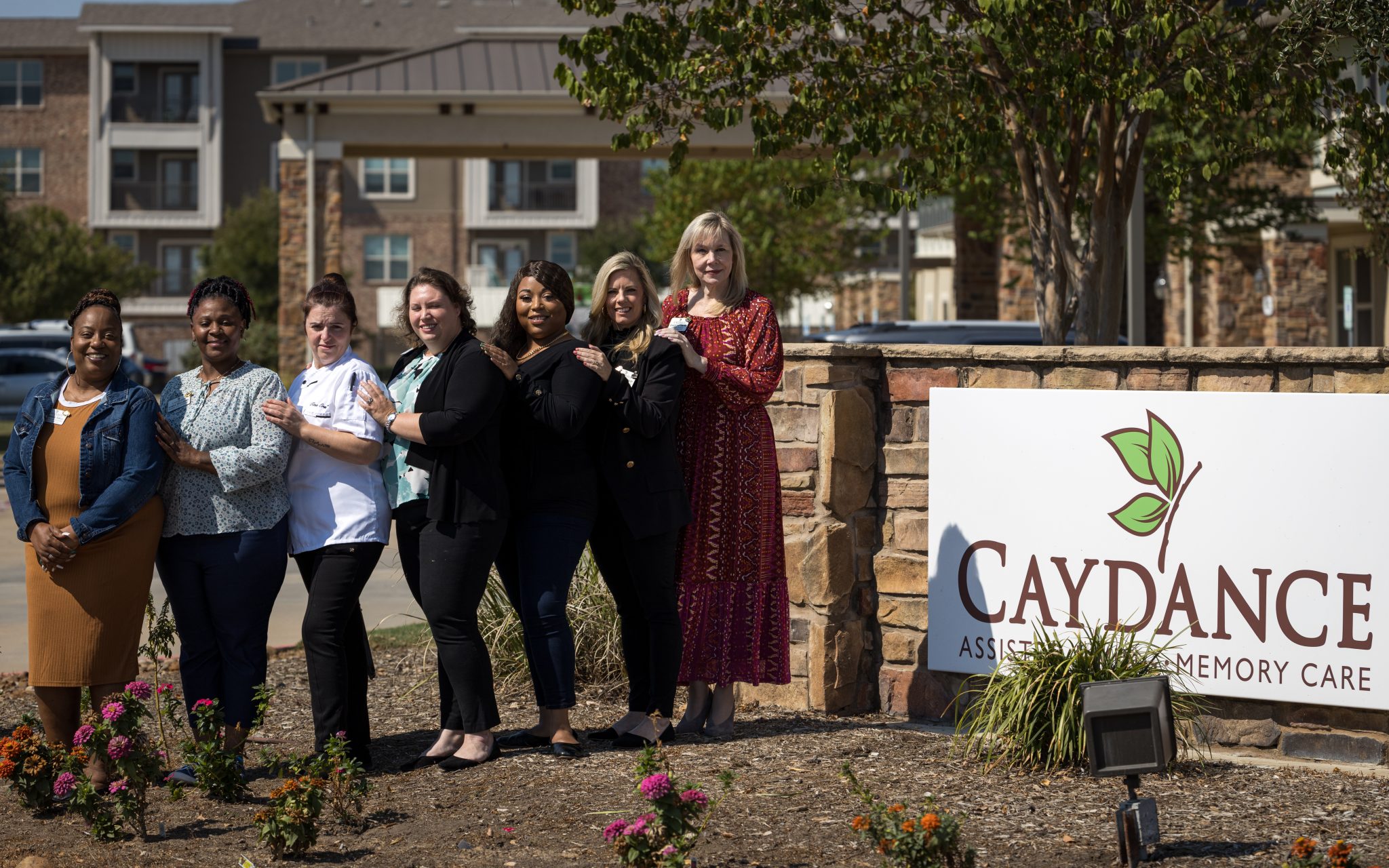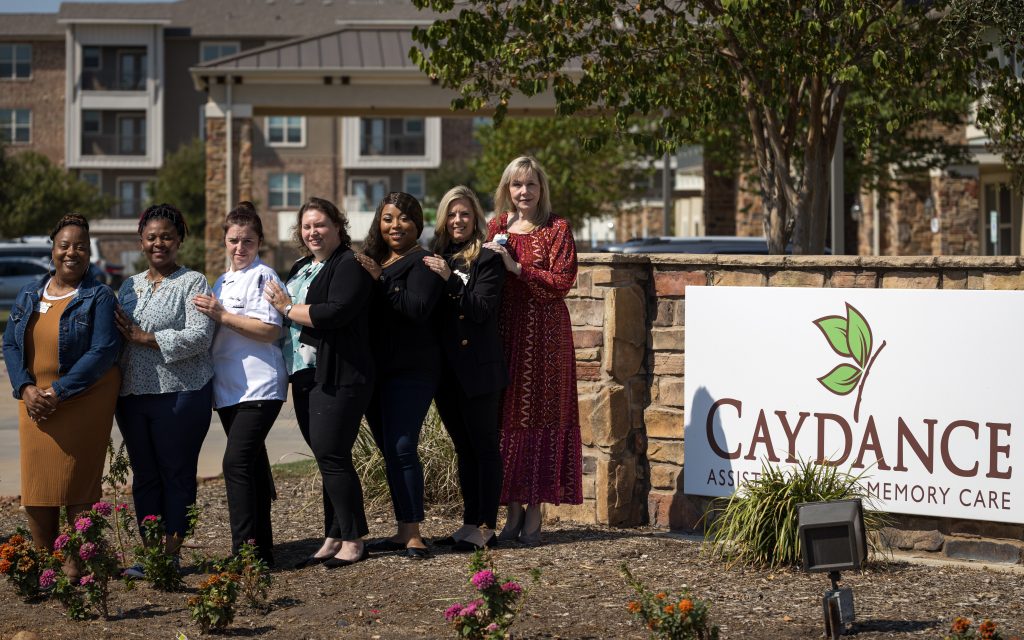 "We want to put their family's minds at ease. That is what comes in the form of the care that our residents receive. When they walk in the door and they feel the atmosphere, and when they are greeted every time, a family member knows their parents or loved ones are in good hands."
By Katie Coleman | Photo by Nathan Colbert Photography
---
At Caydance Assisted Living & Memory Care, a "Resident First" philosophy drives everything they do.
When senior adults can no longer fully provide for themselves, their families look for a community that will help provide additional assistance without neglecting their need for socialization. Providing a sense of community and purpose for their residents is one of their top priorities, says Executive Director Christine Cortes.
Owned and operated by Sagora Senior Living, Caydance is located in Katy and comprises 57 assisted living apartments and 40 memory care apartments.
Assisted living residents receive numerous services, including regular chef-prepared meals, onsite physical therapy, access to 24-hour trained caregivers, housekeeping and laundry services, among other wellness and medication assistance services. Memory care residents live in a separate area where seniors with wide-ranging memory loss conditions have access to similar services in addition to their customized memory care programs.
Caydance is run by well-trained team members who are responsible for meals, activities, medical care, and staffing needs. For this team, assisted living care is not just a job.
Paris Murray, lifestyle director, coordinates all activities and outings. "What motivates me every day to do my job is to give my residents purpose — purpose to live again and do activities and participate."
For Memory Care Program Director Tameka Hall, compassion is key to a "Resident First" experience. Their priority is "compassion for our families and residents," she says. "One of my quotes for myself is when they come to memory care that 'this is not the end.' Memory care is life. We motivate our residents and each other to live."
Cortes says she has always known her purpose in life was to be able to serve and give back to other people.
"This job allows me to do both of those things," she says. "It allows me to give back to the community and it allows me to serve our residents, our families, and I get to serve my team and be there for them and support them in a way that they need."
The team at Caydance creates an environment that reflects a sense of home. They provide practical services and meet physical needs, but they also seek to provide a unique level of care.
"We have empathy and not just sympathy," Cortes says. "We can put ourselves in our residents' shoes and walk that mile."
Families dealing with the circumstances of their aging family member for the first time can be confident that their loved ones are cared for and that Caydance will work with them to receive support and advice in the next step for their family member.
"We want to put their family's minds at ease," Cortes says. "That is what comes in the form of the care that our residents receive. When they walk in the door and they feel the atmosphere, and when they are greeted every time, a family member knows their parents or loved ones are in good hands."
AL 147688 MC104168