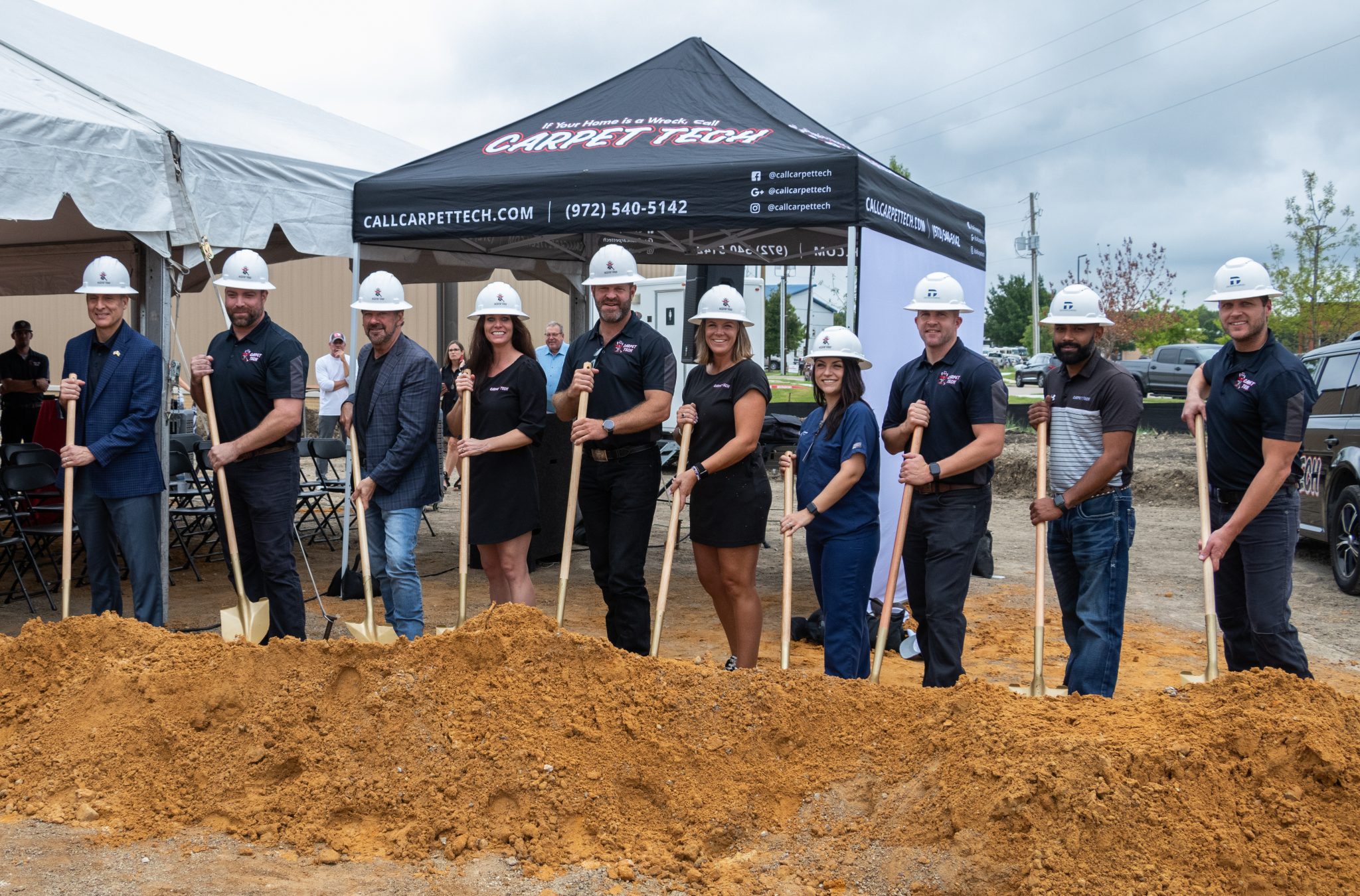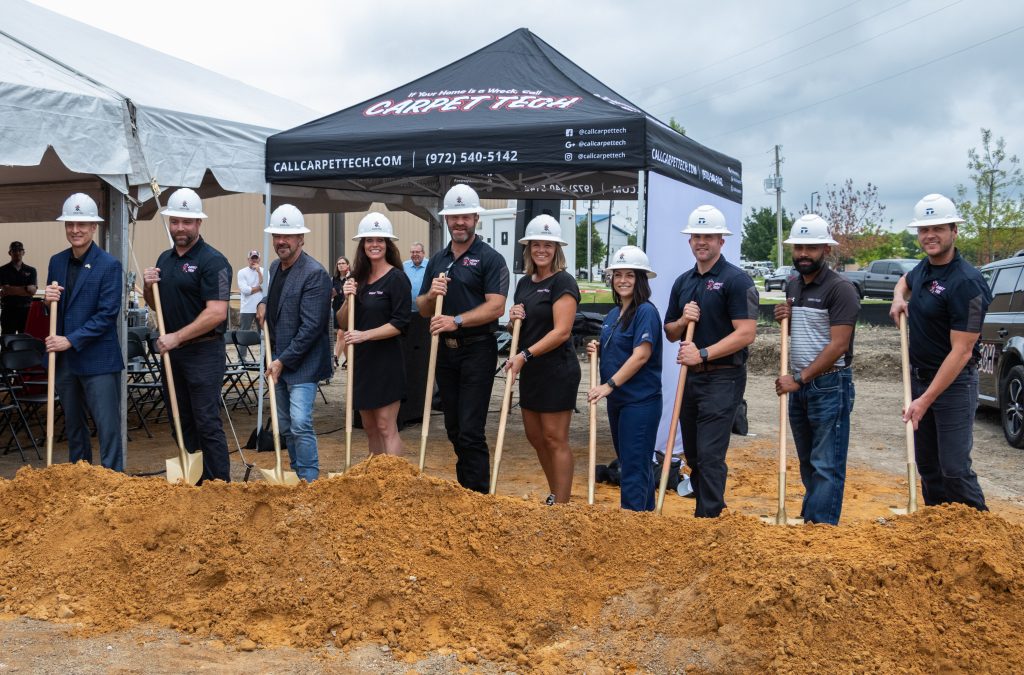 "It's really something to work for a company that does what it says and does everything with a people-first mentality. That's what makes us special, and that's why people trust us."
---
Carpet Tech, a family-owned floorcare and restoration company, started from humble beginnings and a heart for service. Chet and Melinda Pharies own the West Texas-based company, but originally, Carpet Tech was started by Chet's older brother, Chad. When Chad tragically passed away at 23 years old, Chet eventually took over the business and grew Carpet Tech to six locations with over 200 employees.
"I just have a burning desire to make Carpet Tech and our employees into something that just absolutely sets us apart from anything anybody has ever experienced," Pharies said. "That's who we are. That's who we strive to be every day."
Carpet Tech expanded into Collin County in 2018, bringing with it a dedication to hard work and personal service. Collin County Manager Brent Stone attributes Carpet Tech's success in McKinney to the people he and his team serve daily.
"We owe the Collin County community a debt of gratitude," Stone said. "They have welcomed Carpet Tech with open arms, trusted us in their homes and businesses, and supported our growth and success."
And because of the loyalty of these customers, Carpet Tech is building a new, state-of-the-art, 12,000-square-foot facility in McKinney. Coming spring 2023, Carpet Tech's new shop will allow them to meet the growing demand for carpet cleaning, air duct cleaning, and emergency food and fire restoration services.
Carpet Tech's IICRC-certified technicians use truck-mounted equipment to serve commercial and residential customers. "If you can walk on it, Carpet Tech can clean and restore it," said Stone. Carpet Tech cleans all floor types, including carpet, tile, stone, concrete, and hardwood.
"Using a hot-water extraction process, we thoroughly clean all surfaces, removing odors, spots, and even germs, providing a clean and healthy home," Stone said.
Carpet Tech is open 24/7 and on call for water emergencies that can happen when a pipe bursts in winter, a toilet overflows, or a home appliance leaks. Stone says in most cases, Carpet Tech can arrive onsite within the hour to begin the water clean-up process.
"Water emergencies are stressful for the homeowner," he said. "While we have been called out to begin the cleanup process, we see these jobs as an opportunity to show care and compassion, walking a customer through the entire restoration process, including working with their insurance company."
Carpet Tech is a company that serves from the heart because it's who they are, not just what they do. Hard work and attention to detail make this company run. But the staff takes time to act on a strong motivation to serve the community.
Carpet Tech employees regularly volunteer their time and skills to help those in need. In addition to sponsorships and drives for nonprofits, the Carpet Tech Cares program gives back in Collin County. Each month, Carpet Tech chooses a local nonprofit to spotlight on social media, highlighting the tremendous work being done in our community.