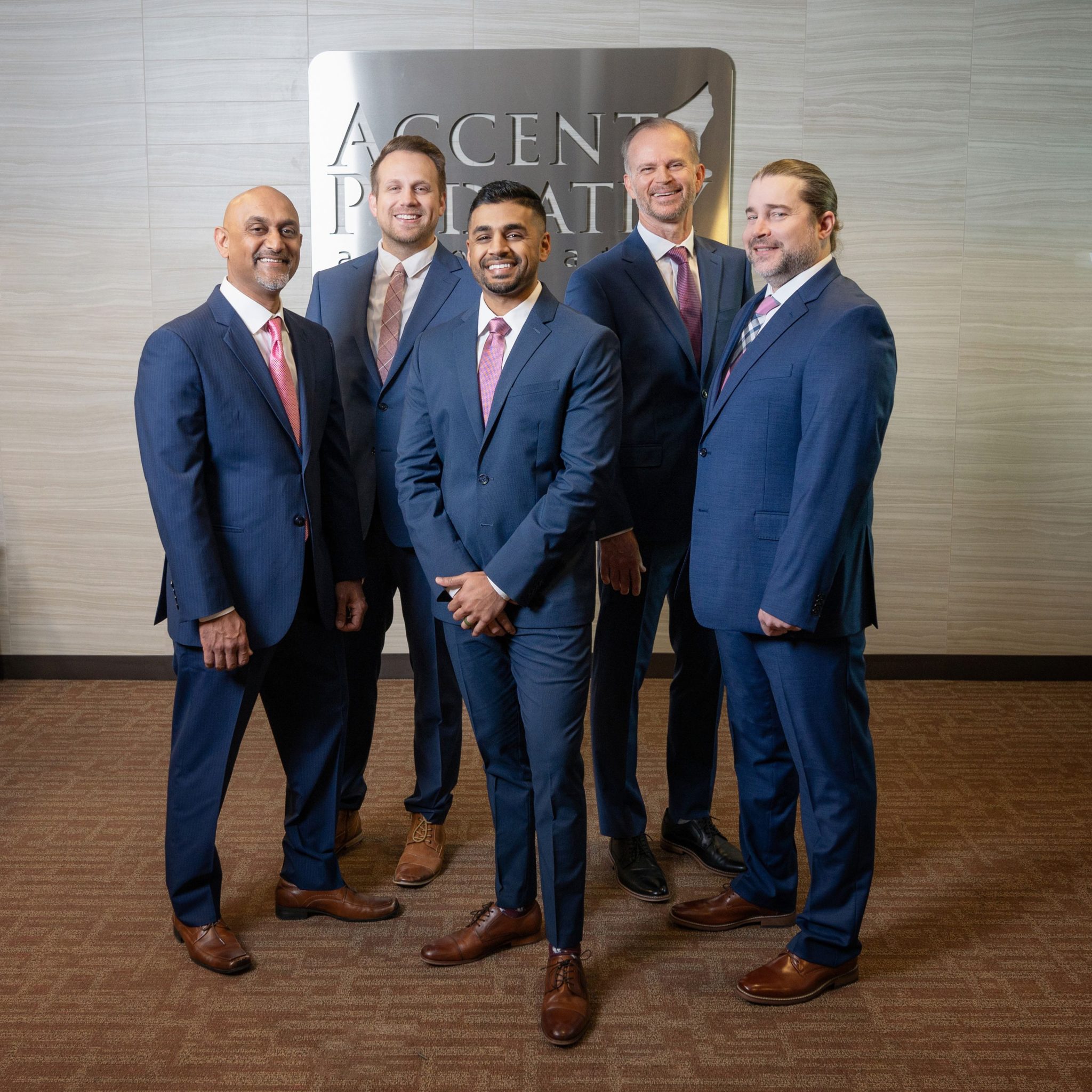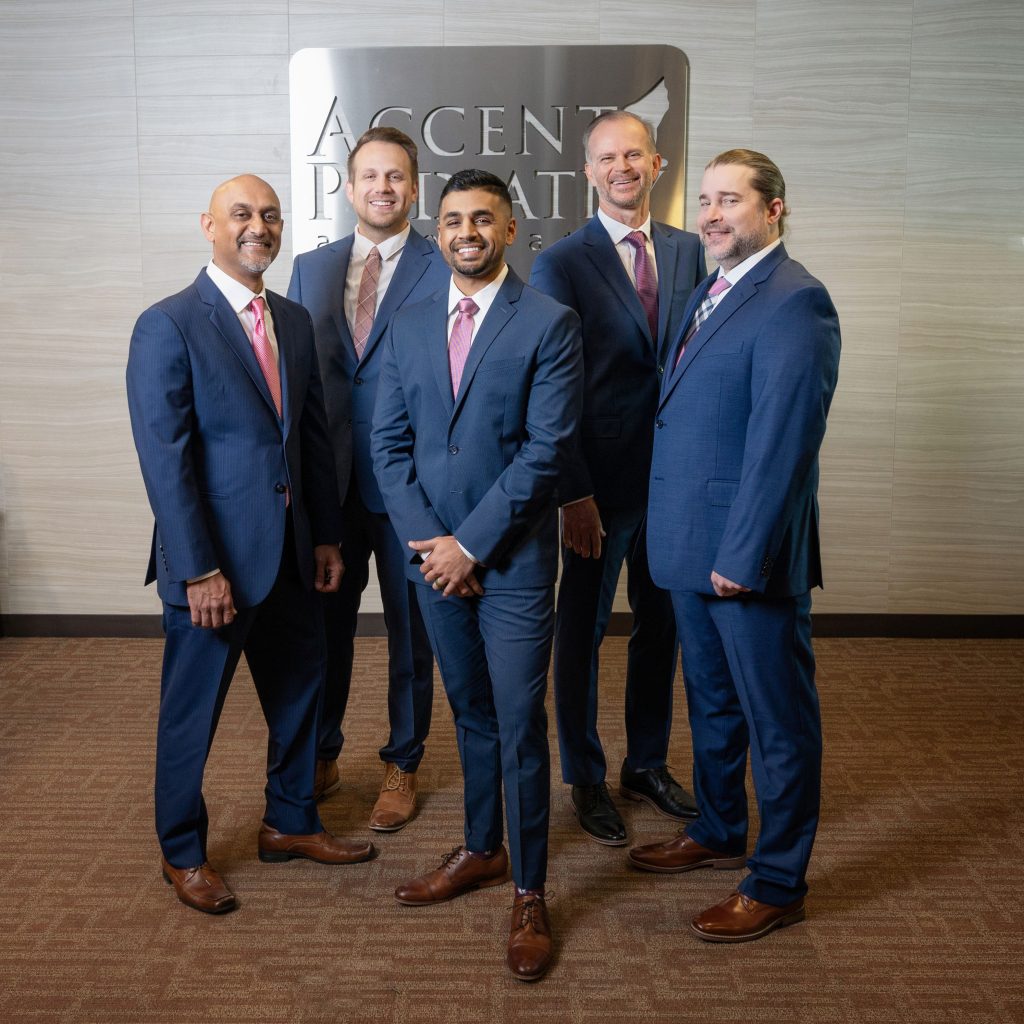 "Having chronic foot and ankle pain can greatly affect the quality of your life.
We understand that and we want to help."
By Meredith Knight | Photo by Landon Day
---
Some pain is easier to ignore. But pain in your feet and ankles can—quite literally—stop you in your tracks. Whether you're experiencing pain from an injury, repetitive use, or a degenerative issue, the doctors at Accent Podiatry want you to know you don't have to live with pain. Drs. Steve Silvey, Dharmesh Bhakta, Parth Bhakta, Shae Paschal, and Jacob Jasper spend their days partnering with patients of all ages providing comprehensive care including foot and ankle pain, bunions, heel pain, plantar fasciitis, diabetic wound care, flat feet, neuromas, children's foot care, hammertoes, and Achilles tendonitis.
The Root of the Problem
The Accent Podiatry doctors have dedicated their careers to understanding the intricate workings of the human foot and ankle complex. Rather than merely treating the symptoms of foot and ankle pain, they're committed to diagnosing and addressing the root cause of these and other foot or ankle problems—not simply masking symptom but treating the source of your pain or dysfunction. The votes are in, and their loyal patient base has voted them Best Podiatrist again this year.
All Under One Roof
No matter the source of your pain it's not just a natural part of aging. That's why Accent Podiatry doctors provide diagnosis and care for everything from simple fungal nails to complex foot surgery—all under one roof. They place an emphasis on patient education, outlining all treatment options to their patients then partnering with them to pursue the least invasive options first. And although they are highly trained and experienced surgeons, they only recommending surgery, after all conservative treatments have been explored.
There When You Need Them
The doctors and staff of Accent Podiatry Associates understand your life is hectic. Theirs is too! They are committed to making their practice and care as convenient and accessible as possible by respecting appointment times and making themselves available when their patients need them. Their website at AccentPodiatry.com offers educational information on common issues of concern to their patients such as diabetic foot problems, heel spurs, ingrown toenails, Plantar Fasciitis, and more.
Patient-First Care
Patients praise the warm, welcoming environment at Accent Podiatry where the offices are fun places to visit, with doctors and staff who joke and laugh and remember your name. It's easy to have that attitude when you love what you do. That jovial atmosphere is just one reasons their patients enthusiastically recommend them to family and friends.
Foot and ankle pain isn't just a part of living. Let the professionals at Accent Podiatry Associates help you find the root cause of your foot/ankle problems and regain your active, pain-free live again. They accept most insurance plans and always welcome new patients.