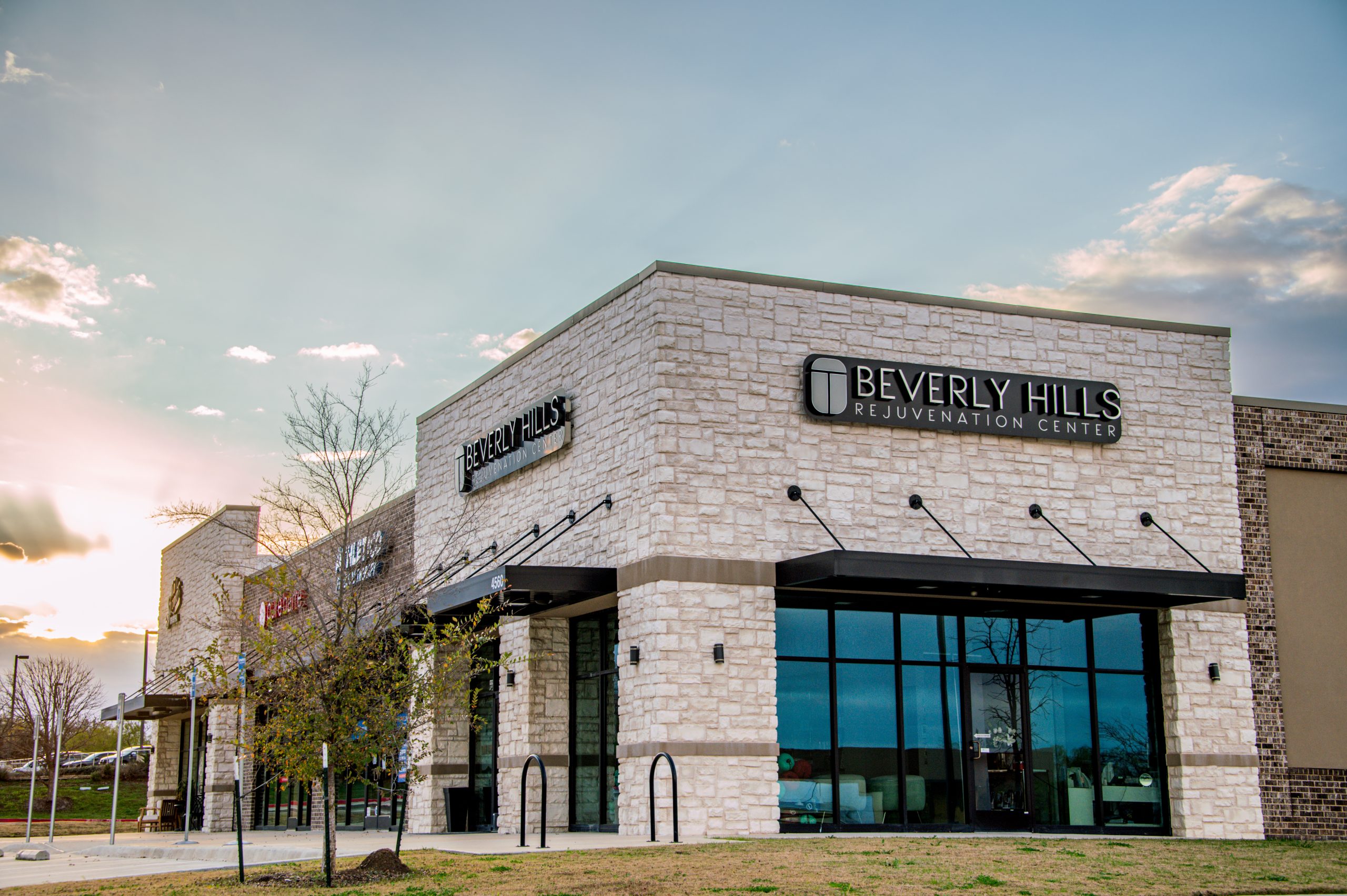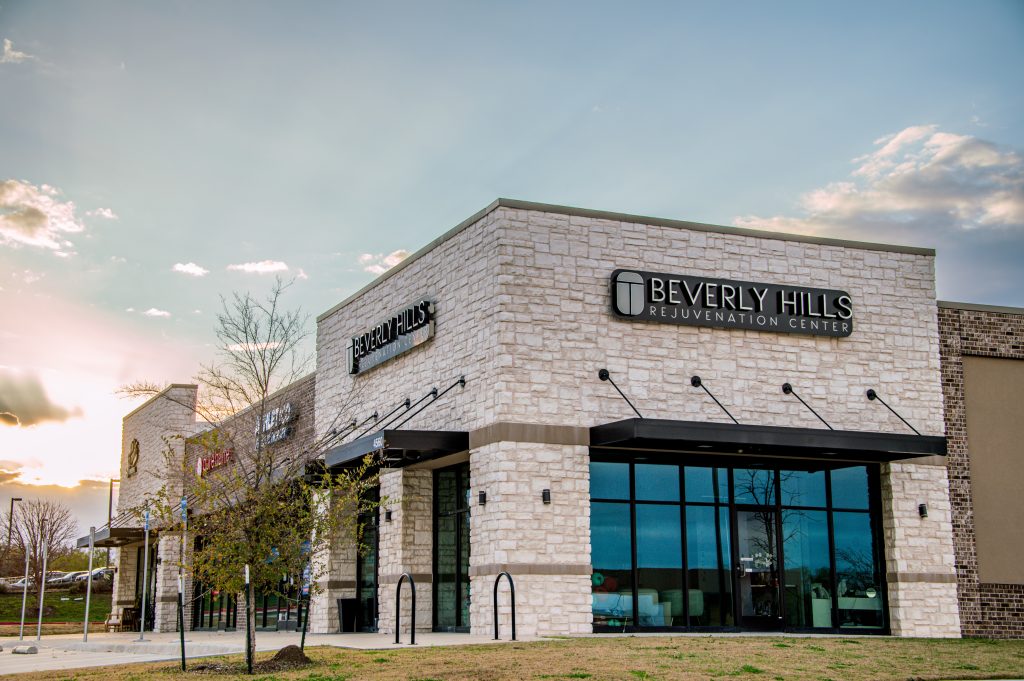 By
Melissa Gautier
| Photos by
MorningWatchPhoto.com
---
"Our award-winning bio-identical hormone replacement therapy ensures hormone optimization that effectively heals your adrenals while improving overall quality of life."
With the holidays behind us, January kicks off a fresh start to the upcoming year, offering new opportunities for improvement, growth, and revitalization. If the post-holiday blues has you feeling exhausted and looking like you could settle down for a long winter's nap, Beverly Hills Rejuvenation Center (BHRC) could be your answer to renewed health, wellness, and beauty starting from the inside out.
Serving men and women of all ages in the Dallas/Fort-Worth Metroplex, BHRC offers innovative services blending holistic approaches with cutting-edge technology to provide health and wellness options unique to each client. A team of licensed, certified anti-aging practitioners is led by Medical Director and board-certified physician Dr. James Kadi, a cosmetic, plastic, and reconstructive surgery specialist with more than 33 years of experience. "We're proud to have an impeccable and flawless record of patient care and treatment with the Texas Medical Board," says Heather Tindell, BHRC-DFW founder and director of their premiere bio-identical hormone centers and medical spas in Texas.
Heather was brought on board at BHRC in Los Angeles to develop their aesthetic and rejuvenative therapies. Curiously, she noticed more than 20 percent of BHRC's Los Angeles clients were Texas residents from the Dallas/Fort Worth area. She was asked to partner with a DFW native and bring BHRC's revitalizing therapies to the Metroplex. Innovating more extensive therapies, she licensed BHRC's name and founded six additional locations in Frisco, Flower Mound, Southlake, Highland Park, Fort Worth, and Alliance, with plans to open a seventh location in the Celina area in the near future.
Offering amazing results in both physical health and appearance, BHRC Dallas quickly became a top destination for transformational health and beauty services after opening its doors in 2013. "We are honored to have been awarded Best of Keller and Best of Northeast Tarrant County in bio-identical hormone therapy for the past two consecutive years," Heather says. "Our experience, services, credentials, and innovative technology set us apart from other centers focused on anti-aging."
Comprehensive Approach to Wellness
No longer exclusive to politicians, celebrities, or athletes, skin and body rejuvenation treatments are popular today with men and women who choose BHRC's medically-qualified staff to renew energy and enhance appearance.
Treatment begins with a restorative approach to internal wellness, allowing clients to feel their best from the inside out while sparking a desire to look as great as they feel. "We're honored to partner with them to achieve their goals utilizing our groundbreaking bio-identical hormone treatments and restorative therapies," says Heather.
Bio-Identical Hormone Therapy for Men and Women
BHRC specializes in safe, noninvasive, and holistic therapies carefully tailored to each individual. "Among our most requested services is bio-identical hormone therapy," Heather states. During menopause, women typically manifest symptoms including hot flashes and uncontrollable weight fluctuations. In men, aging often results in decreased reproductive function, muscle mass, and bone density. To address symptoms of declining hormones, Heather says, "Our award-winning bio-identical hormone therapy ensures hormone optimization that effectively heals your adrenals while improving overall quality of life."
BHRC's therapies are developed through meticulous laboratory testing for long-term safety. Industry-leading protocols certified by the American Academy of Anti-Aging Medicine ensure standards across the board.
Glow, Replenish, and Revitalize with Exosomes
Exosomes are vesicles produced by the body's cells for intercellular communication. They facilitate the exchange of proteins and growth factors, stimulating cell proliferation and increasing blood vessel formation for healing damaged tissues. Additionally, they have the capacity to accelerate skin revitalization and hair growth, stimulate collagen production, reduce inflammation and scarring, and improve overall wellness. BHRC administers exosome treatment via facial and joint injections, IV infusion, and micro needling.
"What we do is results driven," Heather explains. "It's an intuitive process. To achieve positive results, each patient's treatment is constantly monitored with scheduled follow-up visits and revised based on their labs and symptoms."
Popular Aesthetic Options
Innovative aesthetic treatments offered include laser hair removal and resurfacing, CoolSculpting, Excelo2, and Ultherapy – a nonsurgical lift treatment for reducing jowls and loose skin in the face and neck areas by toning and tightening the underlying muscles. CoolSculpting's non-invasive treatments can eliminate fat cells without undergoing plastic surgery. Excelo2 laser resurfacing is designed to diminish fine lines and wrinkles, shrink pore size, and take 10 years off your skin's appearance with only four to five days of downtime.
"BHRC Dallas is also one of the only offices in the area offering hyper dilute, a new technique that stimulates collagen production and elastin," Heather says. Additionally, ThermiVa is offered to restore inner and outer vaginal tightness and improve incontinence, dryness, and libido. For men, Zwave is a high-energy radial shockwave therapy for ED correction, stamina, and blood flow.
Laser Hair Removal (LHR)

CoolSculpting

Microneedling

HydraFacial

Ultherapy

CO2 Laser Resurfacing

IPL Photofacial

Hormone Replacement Therapy (HRT)

BodyFX Body Contouring Treatment

ThermiVa Vaginal Rejuvenation
Whether you're ready to start your wellness journey or curious about how BHRC can help you, Heather encourages prospective patients to visit their website or call any of their centers for more information.