Local equine therapy center is helping build supportive connections
BY BOB WEIR
EQUINE THERAPY, also known as Equine-Assisted Therapy (EAT), is a treatment that includes equine activities and/or an equine environment in order to promote physical, occupational, and emotional growth in persons suffering from ADD, anxiety, autism, cerebral palsy, dementia, depression, developmental delay, genetic syndromes (such as Down syndrome), traumatic brain injuries, behavioral issues, abuse issues, and many other mental health problems. Equine Therapy can help the individual build confidence, self-efficiency, communication, trust, perspective, social skills, impulse control, and learn boundaries.
Our program is designed to bring hope, healing and happiness to our riders through encouraging the horse and human connection. – Charla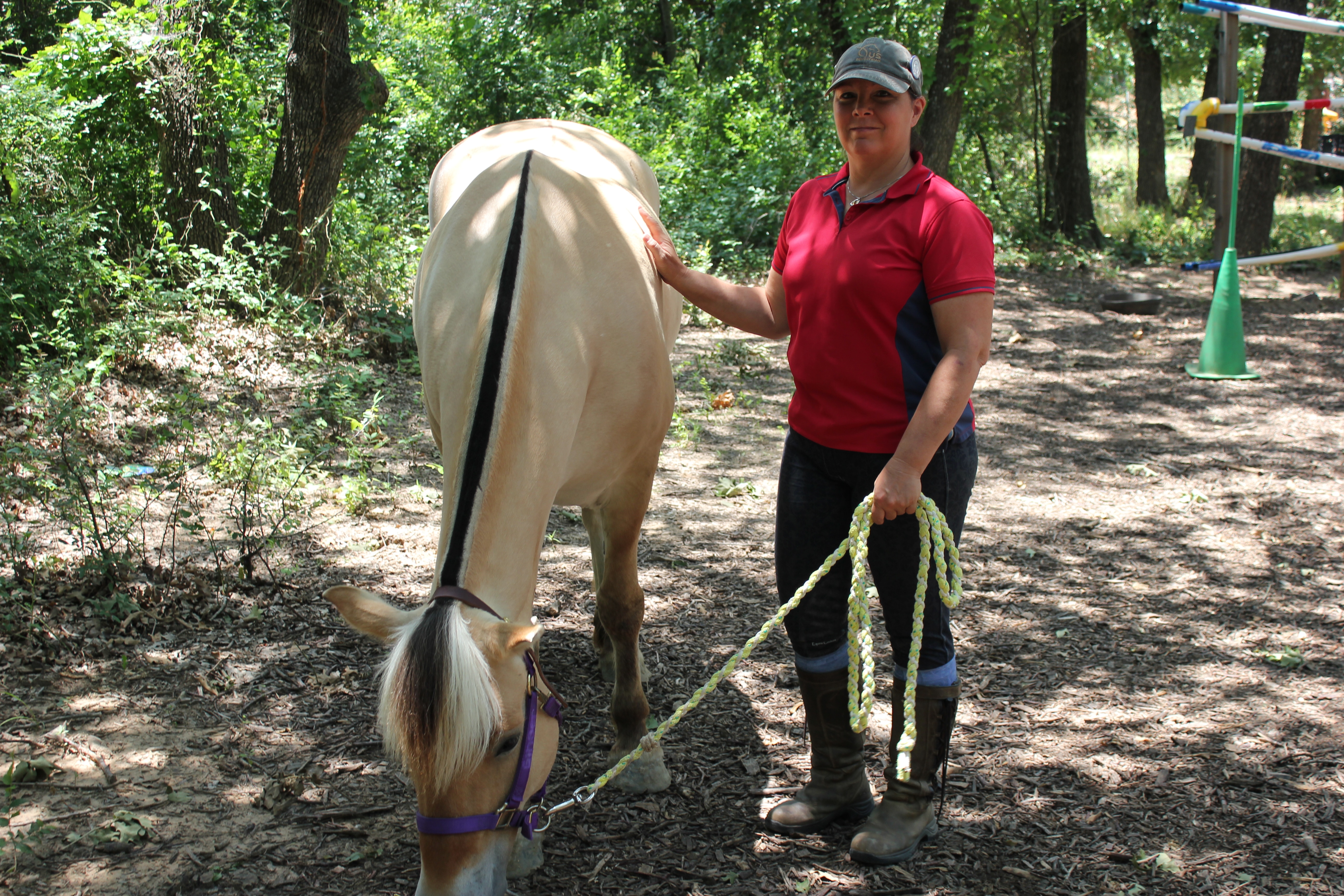 Since horses have similar behaviors as humans, such as social and responsive behaviors, it is easy for patients to create a connection with the horse. Riders with disabilities demonstrate their remarkable accomplishments in national and international sport riding competitions. Equine-Assisted Therapies have been recognized in the medical and mental health field by most major countries.
A brief history of equine therapy dates back to the times when horses were used for therapeutic riding in ancient Greek literature. Orbasis of ancient Lydia documented the therapeutic value of riding in 600 B.C. Throughout the centuries, the horse and human relation-ship has evolved from one of sustenance to one of partnership. The idea of horses being partnered with humans in a therapeutic capacity is evident from writings of the ancient Greeks to documentation by European physicians and therapists from the 1500s through the 1800s.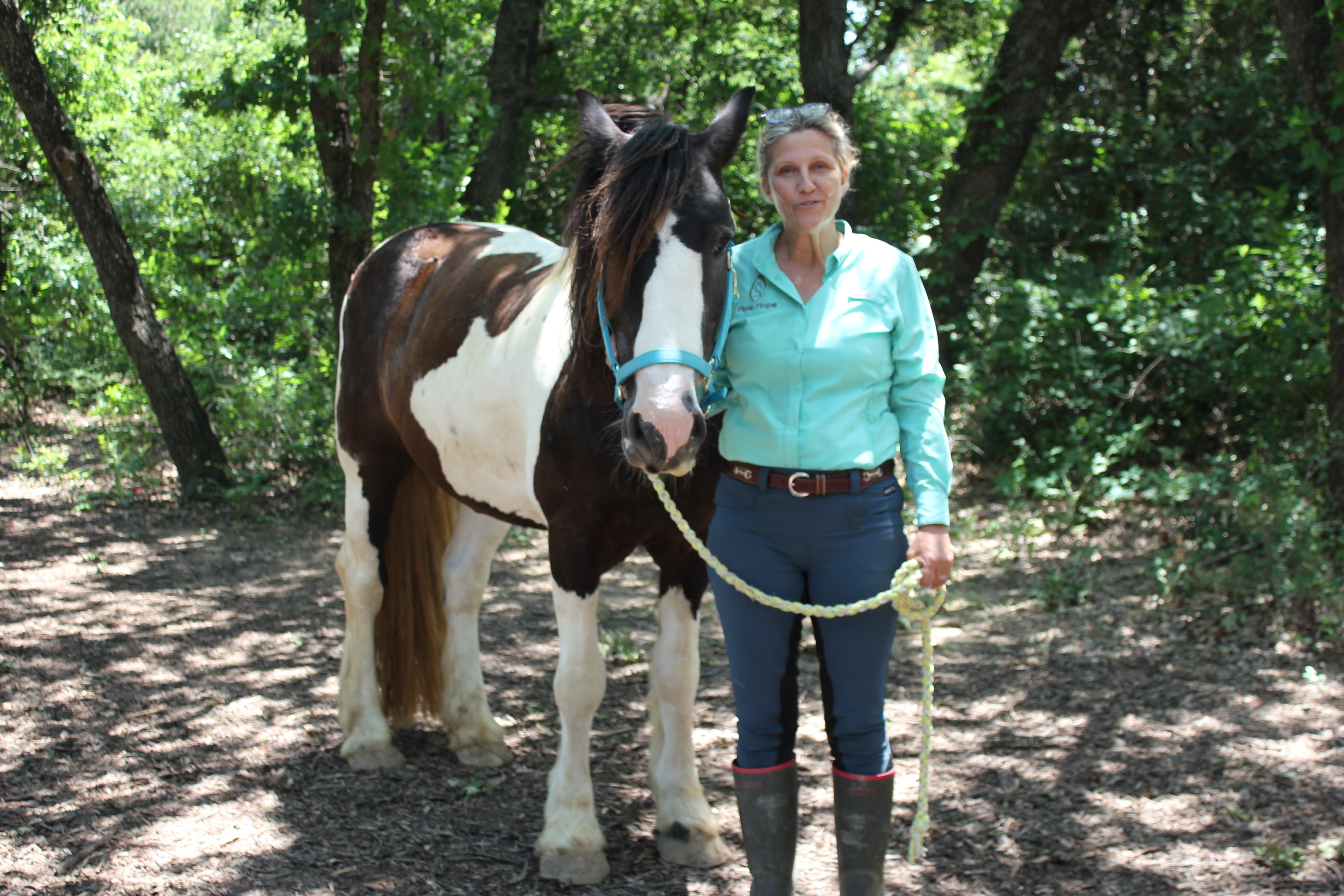 In 1946, equine therapy was introduced in Scandinavia after an outbreak of poliomyelitis. Therapeutic riding was introduced to the United States and Canada in 1960 with the formation of the Community Association of Riding of the Disabled (CARD). In the United States, riding for the disabled developed as a form of recreation and as a means of motivation for education, as well as its therapeutic benefits. Animals such as elephants, dolphins, dogs, and cats have also been used for therapeutic purposes. Horses became the most popular animal to use in animal therapy because they give immediate feedback to the handler or rider's actions. Horses also have the ability to mirror the feelings of the handler or rider. Additionally, their large and intimidating appearance forces an individual to gain trust around them.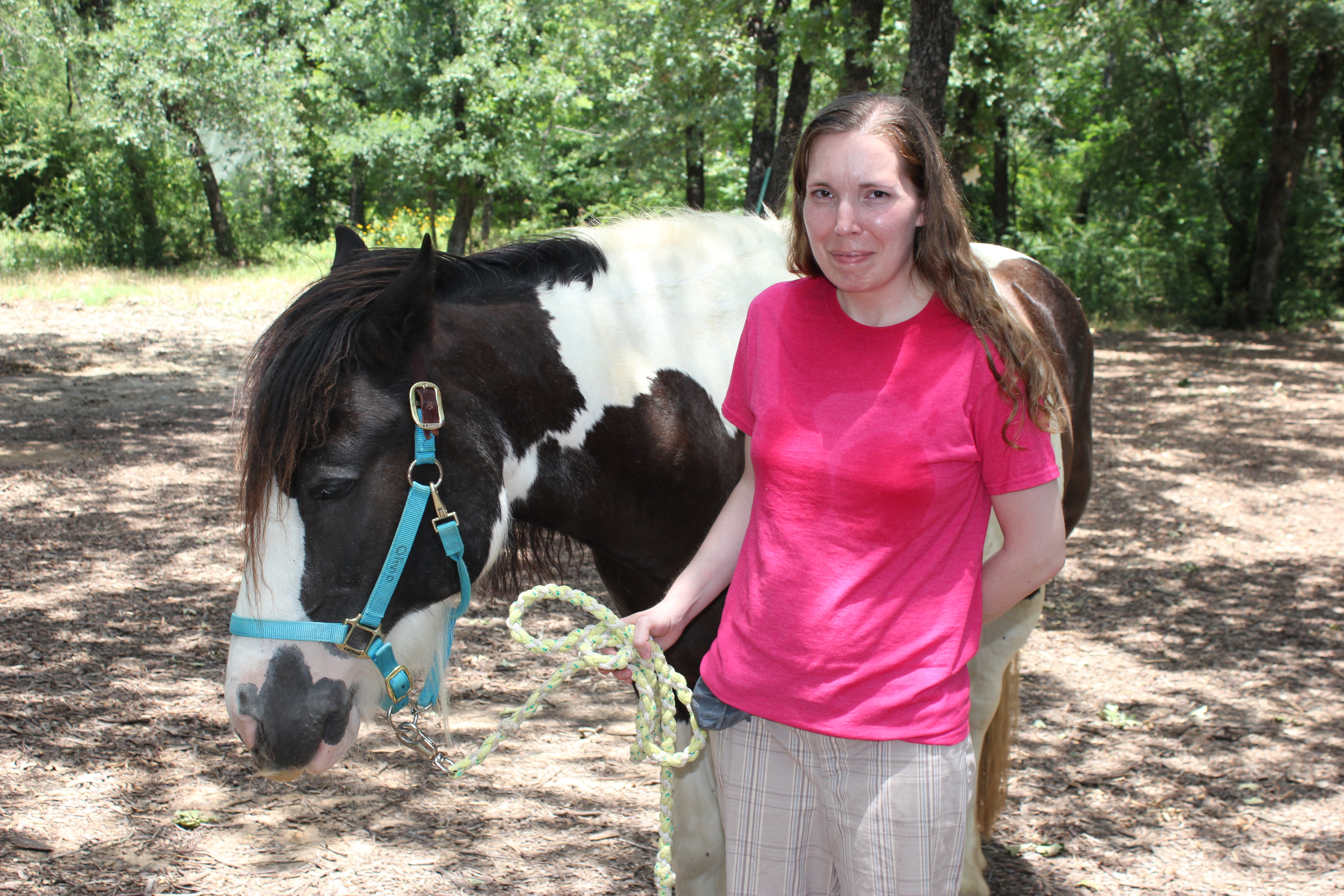 New Hope Equine Assisted Therapy in Argyle is a non-profit 501c3 organization that was founded by Sharla Kershen in March of 2014. The 4-acre property at 6151 FM1830 is home to several specially trained horses, a walking trail, a corral, a classroom size beginner's therapy room, a ranch house, and a few recreational objects to assist with hand/eye coordination. The team at New Hope works with children as young as 2 years, to their most senior client at 91 years. The staff works with parents and physicians to set goals which help students strengthen legs, arms, and improve coordination in muscle groups, while also simply having outdoors fun. The one-hour daily sessions run from 6 to 12 weeks in duration. Student can register again for another 6 to 12 weeks. During the summer New Hope worked with 39 students, but in the fall the number may be about 70.
My wife Annette and I learned a lot from Charla, who is also the Program Director. For example, western saddles are made to hold the rider in more securely, while English saddles allow more "core movement" with the horse. Moreover, the movement of the horse causes the rider to make about 100 corrections a minute, such as reaching a greater range of motion as they ride. This balancing act happens subconsciously as the body learns to adjust its equilibrium with the movement of the horse.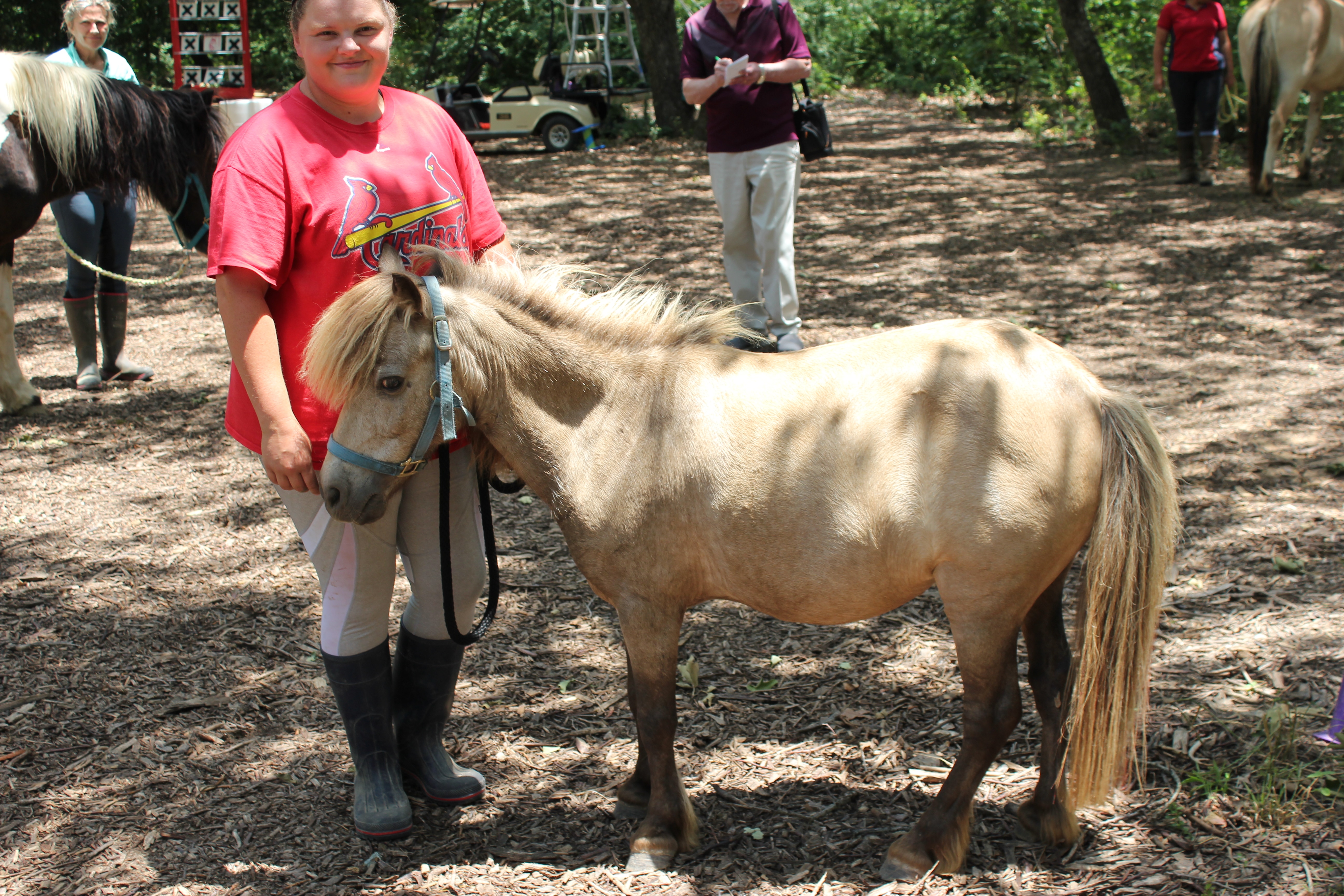 Because horseback riding rhythmically moves the rider's body in a manner similar to a human gait, riders with physical disabilities often show improvement in flexibility, balance, and muscle strength. In addition to the therapeutic benefits, horseback riding also provides recreational opportunities for individuals with disabilities to enjoy the outdoors.
• TO LEARN MORE ABOUT THE WORK THAT NEW HOPE IS DOING, HEAD TO NEWHOPEEQUINE.COM.