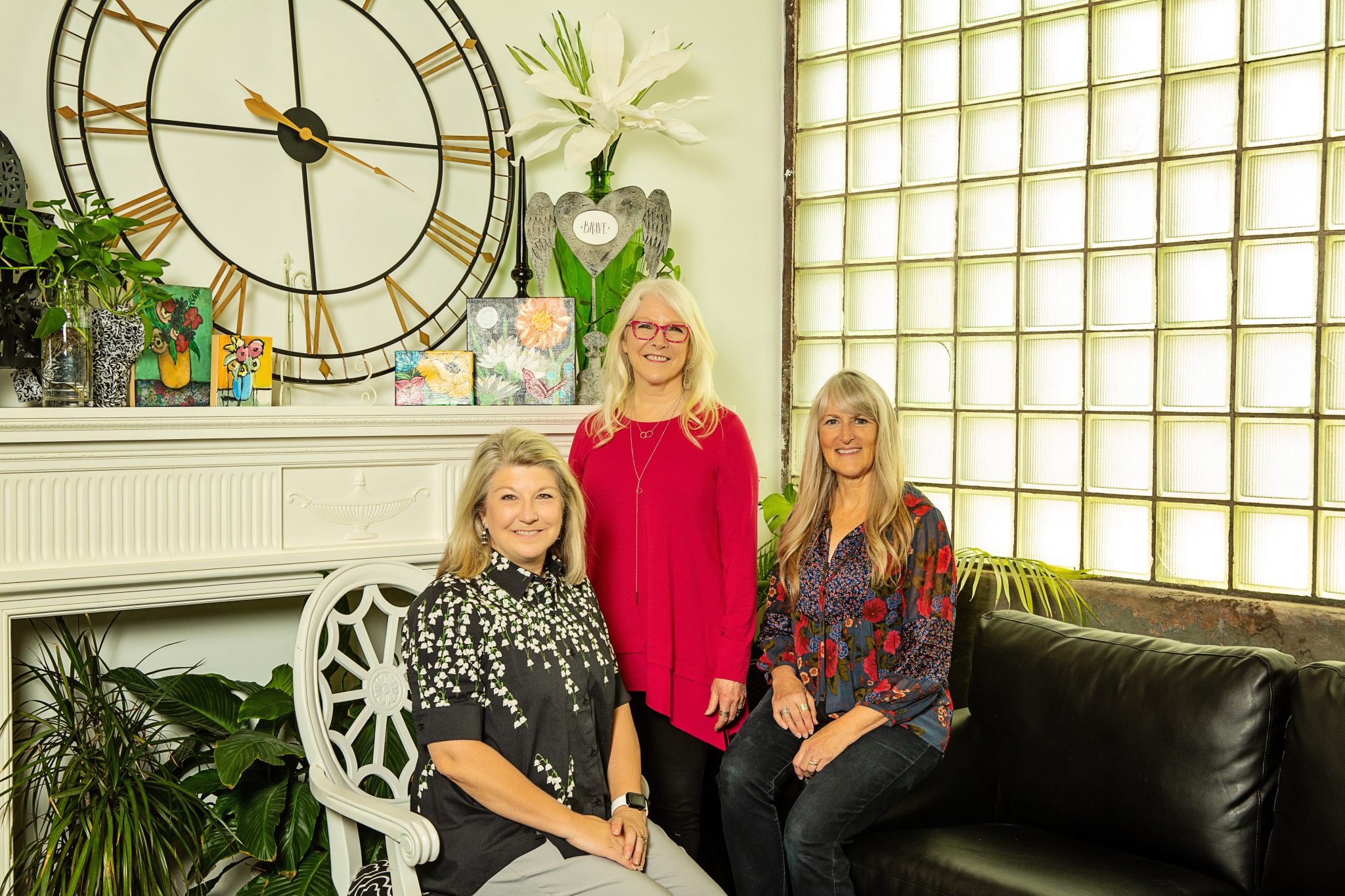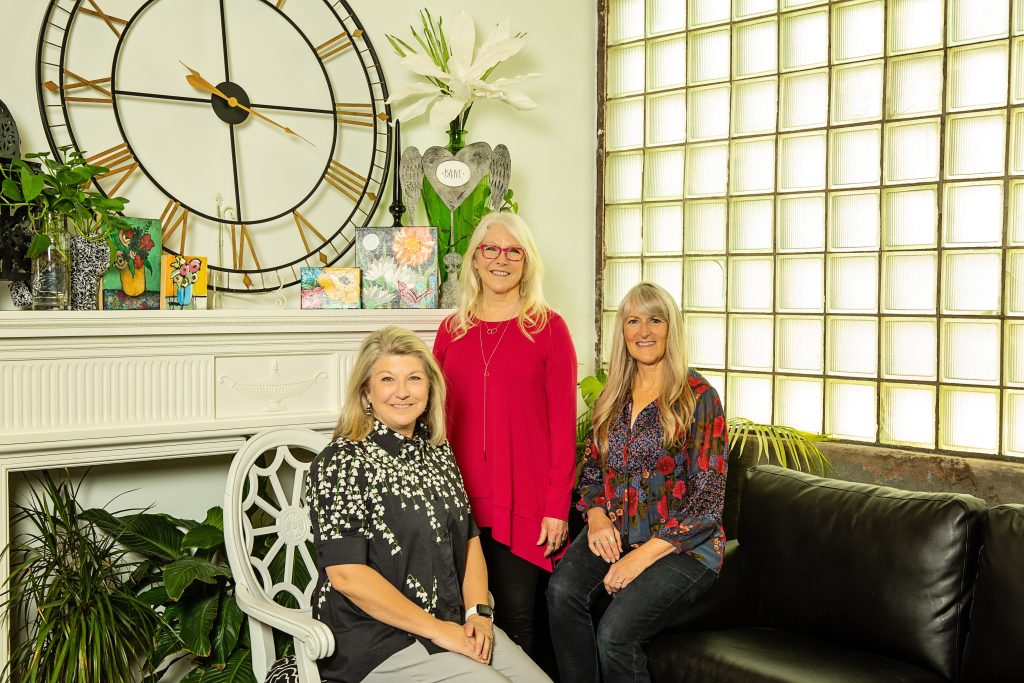 BY SYDNI ELLIS
Creating a space for women and by women is what the nonprofit MillHouse Foundation and the membership-based business league MillHouse McKinney are all about. These organizations aim to support creative women in micro-business endeavors, and they were made possible through the hard work of co-founders Beth Beck, PhD, photographer Aimee Woolverton, and artist Dana Brock.
"We're here to support women in the creative fields," said Dr. Beck. "We believe every woman is an entrepreneur at heart, and it's just learning how to pull that out and help women flourish."
Based at the historic McKinney Cotton Mill, these sister nonprofits are places "to create and collaborate together, and to enjoy each other," said Dr. Beck. "Research shows that women create better in a collaborative environment, and we want to foster that. We want to invest in artists, photographers, writers, and other creative women because we believe what they have to contribute is important to the economy."
"Our goal is for women to come in with an idea, create a project, and turn that to a business — from startup to storefront," she added.
Dr. Beck is an outcome-based social scientist and career civil servant, who retired from NASA in 2018 after a 33-year federal career in Washington D.C. She is the board president and executive director of both nonprofits. Dr. Beck is active in the community, where she serves on the board for McKinney Art Studio Tours and participates in the Empty Bowls campaign to combat hunger as a celebrity artist.
Woolverton is an award-winning photographer who creates digitally painted, fine art photography available in local galleries. She is the founding owner of AimeeLouise Photography and co-founder of MillHouse Foundation. She serves as MillHouse McKinney's creative services director, which includes managing photography and film shoots at the Cotton Mill.
Brock is an artist and jeweler who specializes in metalsmithing and precious metal clay. She has an artist's spirit and gypsy soul and loves creating things. She is a MillHouse McKinney co-founder, as well as art director for both organizations. She co-created ArtFest, Makers Market, and the Public Art Project Murals with Gail Delger, a watercolor, printmaking, collage, and acrylic artist also on the MillHouse Foundation board of directors.
In addition to Beck, Woolverton, Brock, and Delger, the Foundation's all-women board of directors includes Lisa Temple, a figurative portraiture and abstract expressionist artist with a background in dance and choreography that shows up on the canvas. Andrea Holmes is also on the board. She is a painter, muralist, and self-proclaimed "bird nerd" who has been painting Texas birds since 2013 and murals since 2020.
These amazing women know what it's like to follow their passions, which is why they are perfect to lead our strategy to enable women to showcase their talents, increase revenue potentia, attract new clients, and collaborate with sister creatives.
"It's hard for women to invest in ourselves and our dreams," added Dr. Beck. "Society tells us that we aren't good enough, but we believe women are more than enough – in fact, women are awesome!"
Learn more about these inspiring organizations at MillHouseFoundation.org and MillHouseMcKinney.com.
Contact
610 Elm Street, Suite 1000
McKinney, Texas 75069
(202) 810-2101
MillHouseFoundation.org
MillHouseMcKinney.com