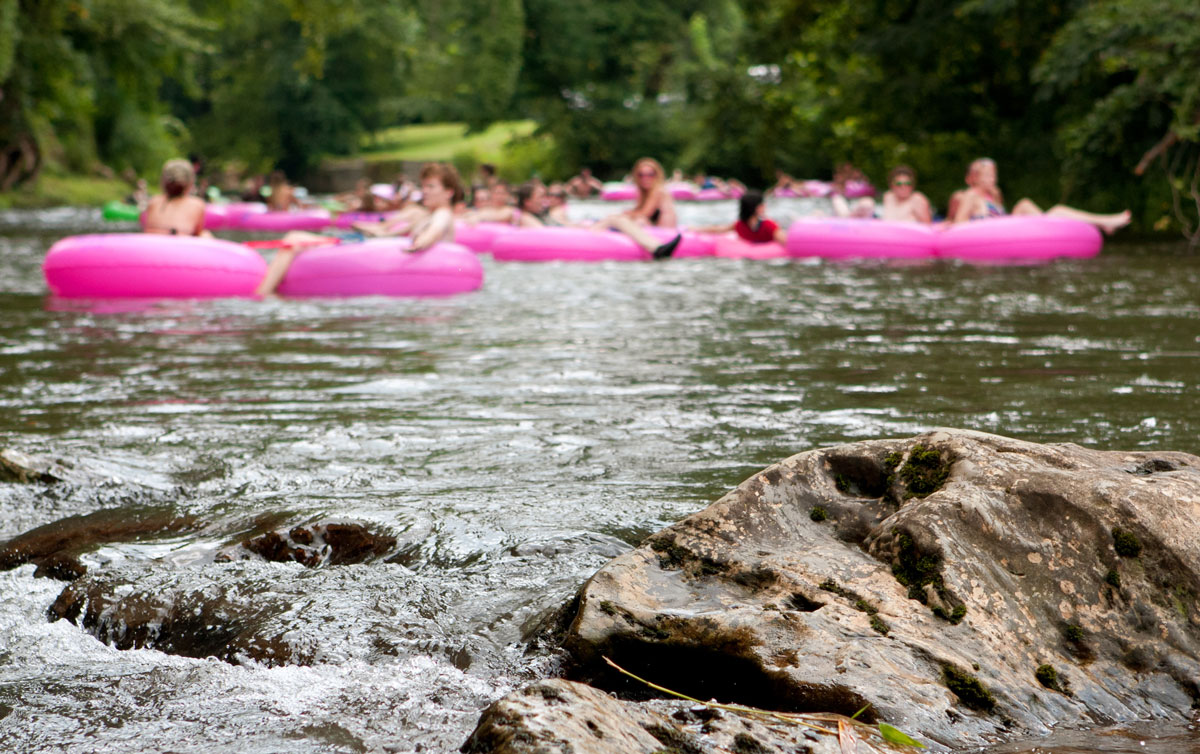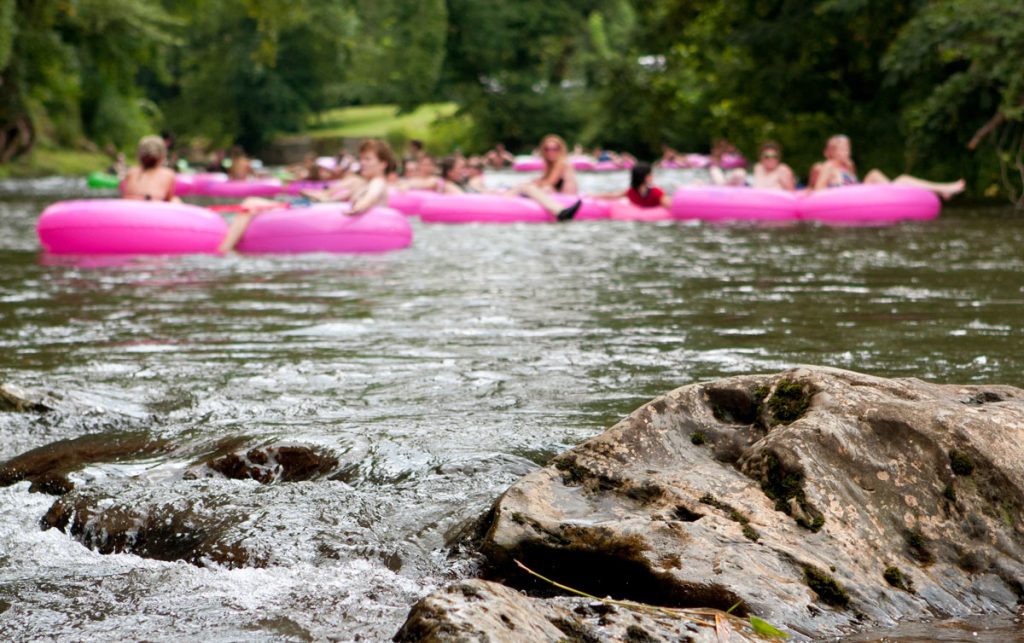 By Annette Brooks
Summertime and the livin' is easy when you're floating down one of Texas' great tubing rivers. What's better than cooling off, relaxing, and enjoying the scenery pass by as you have fun with friends and family? We scouted out of few top Texas rivers for tubing and compiled a convenient list to inspire you to have some summer fun on the water.
Brazos River
There are plenty of places to float the Brazos, which is the 11th longest river in the U.S. One of the best places to tube is a stretch of river below Possum Kingdom Lake, located around 90 miles west of Fort Worth. Put your tubes in just below the Possum Kingdom Dam and enjoy up to a
20-mile section replete with towering cliffs and limestone boulders.
Comal River
The Comal, a tributary of the Guadalupe River, might be the shortest navigable river in Texas, but it's one of the Lone Star State's best-loved river floats, especially for families. Fed by the Comal Springs, the water is a comfortable 72° throughout the floating season. The two-mile-long river runs entirely within the city limits of New Braunfels.
Frio River
Located about an hour and a half west of San Antonio, the spring-fed Frio River is described as "old school simple." Many tubers consider the best stretch to be a two-mile float that begins around 10 miles north of Concan, Texas. And, as the name Frio (Spanish for "cold") implies, it'll keep you cool even on the hottest Texas summer day.
Guadalupe River
One of the most popular tubing spots on the Guadalupe is called Horseshoe Loop, located between New Braunfels and Canyon Lake. This one-mile bend in the river begins and ends along FM 306. It's a short float that takes anywhere from 30 minutes up to two hours, depending on river levels.
Medina River
With crystal clear, tranquil waters shaded by trees, the Medina offers a gentler, more laid-back tubing experience versus a float party atmosphere. Bandera, Texas, right in the heart of the Texas Hill Country, is a great place to float the Medina River, which is accessible at multiple spots along its shoreline.
San Marcos River
Another spring-fed wonder, the San Marcos River, offers plenty of easy stretches to float. Yet, the river also has a few areas that may not be suitable for inexperienced tubers. Check with a local outfitter to determine the best spots to float based on your experience level. Floating from City Park located across from Texas State University to Country Road 299 is a popular two-hour trip.
South Llano River
One of the great spots to tube the South Llano River is at South Llano River State Park in the Texas Hill Country. If you have little ones, this family-friendly river is usually shallow by the bridge near the park entrance. Adults and older children can start a two-mile float from there.
Handy tubing tips
Rivers can range from great tubing one day to too deep or too shallow the next. Check tubing outfitters' websites for daily river conditions.
Bring a good pair of water shoes, not flip-flops, because they won't stay on your feet in the water.
Bring high-SPF, water-resistant, broad-spectrum sunscreen. Reapply after sweating or being on the water every 40 or so minutes, depending on the directions.
Bring plenty of fresh drinking water in insulated bottles that will help keep the water cool during your float.
Know the rules of the river. Is alcohol allowed? Are life jackets required?
Tubing requires energy. Pack some snacks in a water-proof container to munch along the way.
Bring and wear a hat you can secure to your head to protect your scalp from burning.
Bring and wear sunglasses that provide UV 400-blocking protection. Water can reflect up to 80% of the light that hits them.