If you've ever wanted to put in a pool, now's the best time—and here's why
By Mimi Greenwood Knight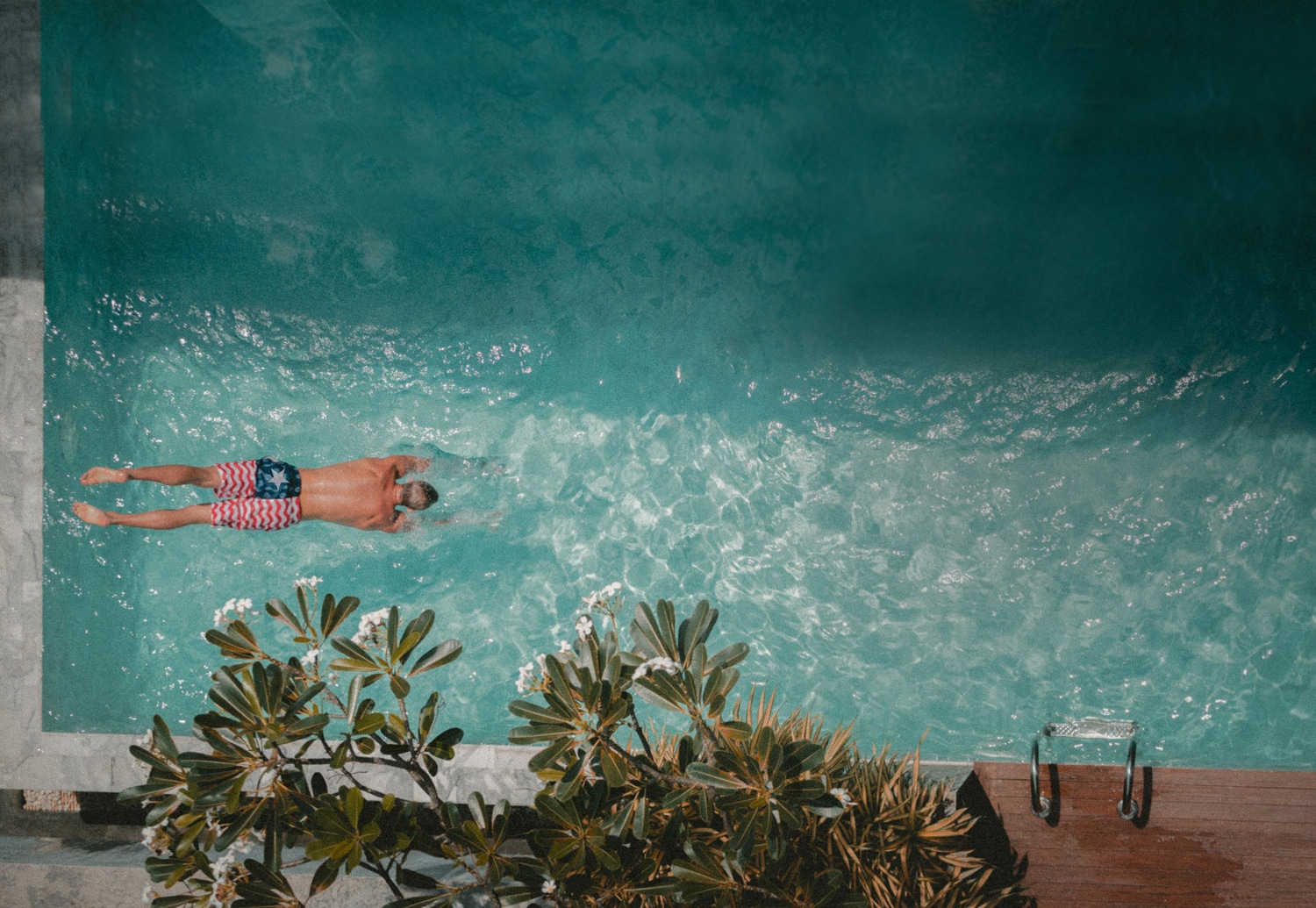 Prices are lowest in the fall. Pool companies need business in the fall and winter. They need to keep their employees busy to keep their crew together. And they may be willing to cut you a deal to make that happen.
Pool fencing can be cheaper, too. There are many great options when it comes to fencing around your new backyard getaway. Lucky for you, fencing companies are trying to scare up business in fall too and might make it worth your while to hire them for your job.
The ground is typically dry. Dry ground makes installation faster, easier, and less messy as concrete trucks, excavation equipment, and dump trucks can hopefully get in and out without sinking and creating ruts in your yard.
Fall is better for poolside landscaping. Fall's the best time for planting trees and other landscaping, so they're established and ready for growth when the weather warms in spring. Installing your pool now gives your grass four to six months to recover from the disruption of construction and allows your new landscaping time to fill in and be lush and beautiful by pool party time.
You'll have your contractor's undivided attention. Come next year, when your pool builder has a dozen pools under construction, they won't always be available to answer your questions and address your concerns. Build in fall and you might find they have time to make your project a main priority—or one of just a few, anyway.
Beat next year's price increases . If manufacturers plan to increase their prices, they'll likely do so at the beginning of the new season. Building in the fall means you can take advantage of this year's pricing. If you're financing the project, interest rates may increase as well.
Delays won't make you crazy. Unexpected setbacks and snags are inevitable with any construction project. A week of rain halts progress. An inspector or electrician doesn't show up when they said they would. Building now means each maddening delay won't spell missed swim days. You'll have plenty of wiggle room to get your construction completed in time for the summer months.
You'll have time to plan that first par-tay. If you're dreaming of that first get-together around your new backyard oasis, building now means you'll have plenty of time to shop for the perfect poolside furniture, accessories, and pool games (which could also be on sale) and get everything ready to debut your pool with family and friends come spring.
If you dream of lounging and cavorting around your very own pool come summer 2020, now's the best time to get moving.