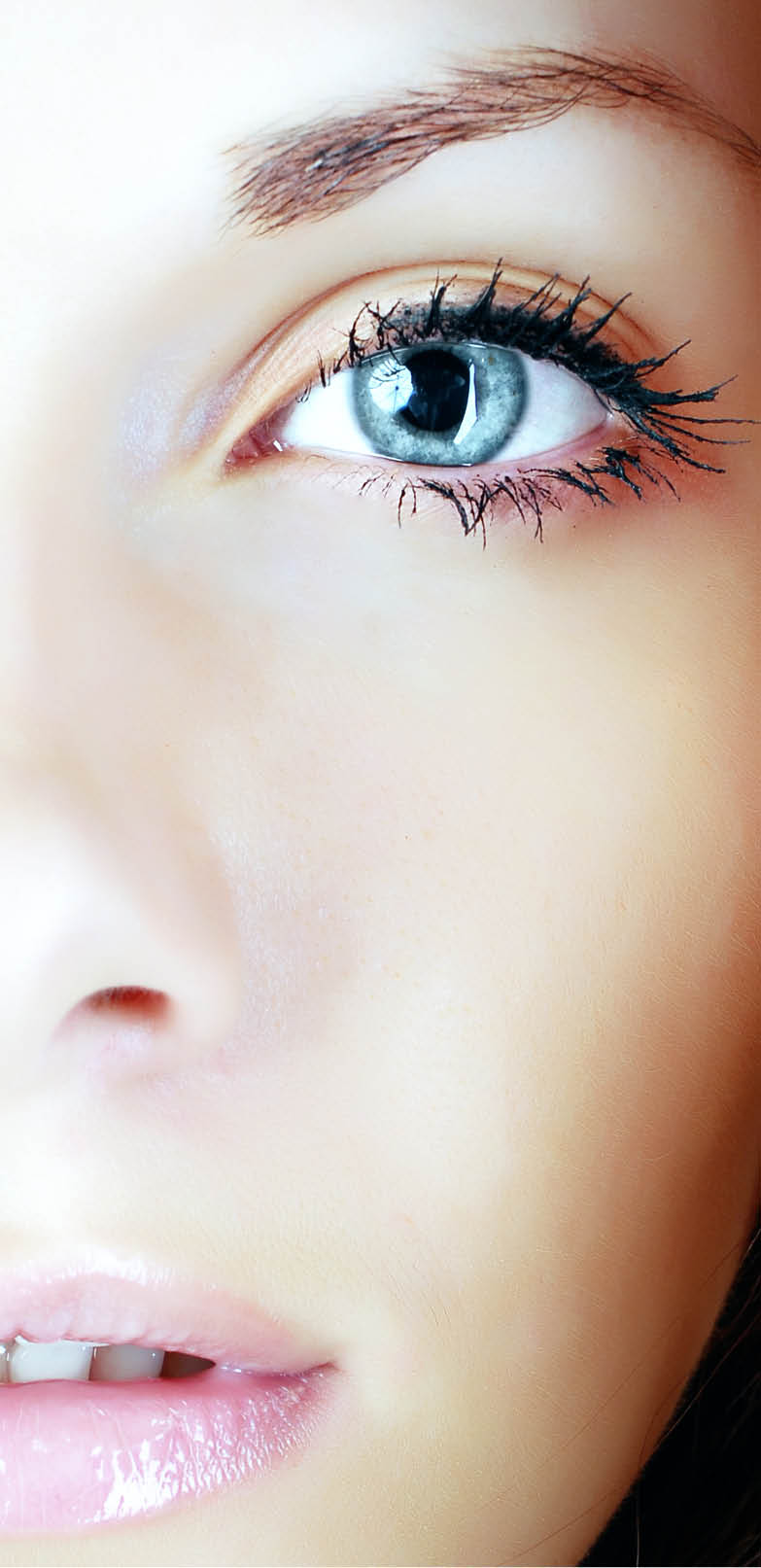 Tips and tricks to de-puff and lighten
As you get older, things, well, things start going south—even your lower eyelids. Throw in the fact that we're smack dab in the middle of holiday season with its added stress and sleepless nights combined with guzzling spirited cocktails and gorging on super salty (but-oh-so-yummy) foods, and it's no wonder your under-eyes are screaming for some TLC!
If eye bags or dark circles have you feeling down, don't despair. There are plenty of things you can try. But first, let's take a look at the potential causes.
Eye bags, puffiness, and dark circles can be caused by a variety of factors, said Raffia Hovsepian, MD, a triple board certified aesthetic, plastic, and reconstructive surgeon practicing in Southern California. "Examples include seasonal allergies, salty intake of foods, alcohol (cocktails), and a common culprit—lack of sleep." Other conditions such as smoking, getting too much sun exposure, or sleeping face down at night can also contribute to eye-puff.
Sometimes, however, it's more than environment and self-inflicted lifestyle factors. Chronic dark circles could be the result of a hormonal imbalance, thyroid disease, or even lack of fat under your eyes that causes a hollowed out look. Lasting eye bags could be the result of weakening muscles that typically hold normal fat deposits around your eyes for support. As these muscles weaken and collagen breaks down in your skin, the fat drops and takes up residence under your eyes. This could happen as early as your 20s and 30s, which means it's likely genetic.
What to Do?
There is an assortment of eye creams, gels, and serums available today that will help lift, lighten, and tighten eye bags and dark circles. Just remember to always take great care and be gentle with the skin under your eyes.
If you're sleeping five hours a night, according to the National Sleep Foundation, you should be getting eight to nine hours, so get to bed earlier. Also, drink less, stop smoking, go easy on the salted foods, exercise more, and get your allergies under control.
"Once a patient changes their lifestyle and lives a healthier, more relaxed life, we see an immediate response within a week," Dr. Hovsepian said.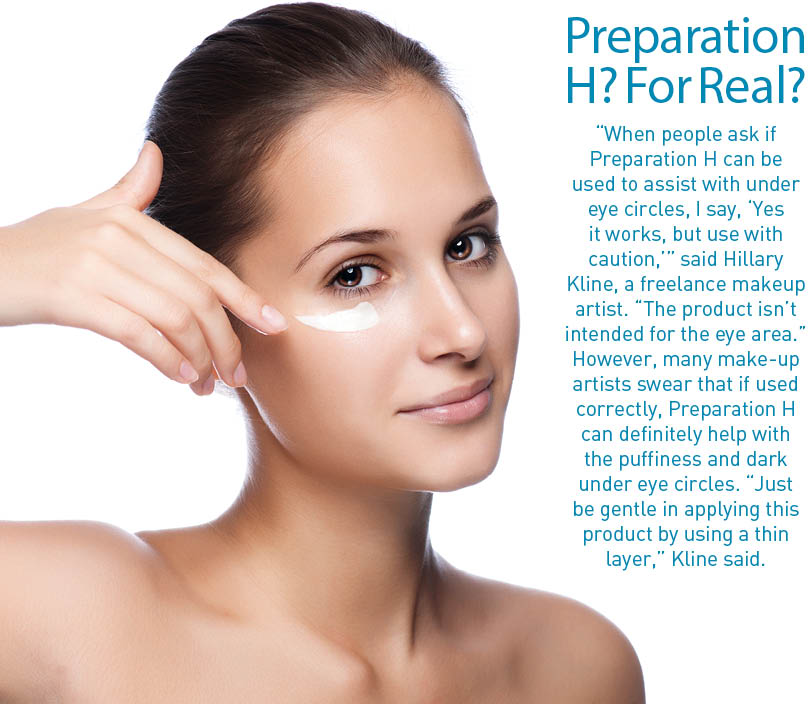 For eye bags and dark circles that go beyond lifestyle and environmental solutions, you could turn to cosmetic surgery as an option (first, check with your physician to make sure it's not thyroid disease or some other cause). You can get filler injections to camouflage bags and dark circles, though this is a temporary solution. Beyond that, you can opt for blepharoplasty (eyelid surgery).
Eyelid surgery, when performed by an experienced, board certified cosmetic surgeon or dermatologist, has come a long way. "Unlike previous generations, the newer techniques of eyelid surgery are becoming more conservative in the removal of skin and fat in order to prevent a noticeable surgical effect," said Dr. Hovsepian. "The eyes are not forgiving structures if things are overdone. We are more meticulous when operating in these areas and the objective is to [achieve] a natural look."
Tricks of the Trade
Here are some easy home remedy tips from Hillary Kline, 28, a freelance makeup artist living in Minneapolis, to de-puff and lighten those dark circles:
Don't sleep with makeup on. Leftover makeup (such as mascara and eyeliner) can actually irritate the eyes, so it's critical to take it off before going to sleep.
Moisturize the skin. Use a moisturizer
that contains SPF 15 daily to help prevent sun damage.
Use cucumbers! This is one of my favorite home remedies. Cucumbers contain various antioxidants, which can help reduce discoloration under the eyes. Place chilled cucumber slices on your lids and let the temperature help with puffiness.
Use a creamy, solid concealer to instantly make those dark circles vanish. Picking the right concealer will make you look younger and rested.
Topical Treatments
Here are a few of our favorites for treating eye bags and dark circles:

Bye Bye Guy Bags
Men deal with puffy eyes and dark circles, too! Thanks to Jack Black's Eye Balm with its stainless-steel roller-ball applicator and key ingredients such as chamomile extract, grape seed extract, and vitamins A, C, and E, relief is on the way!
$25; GetJackBlack.com
---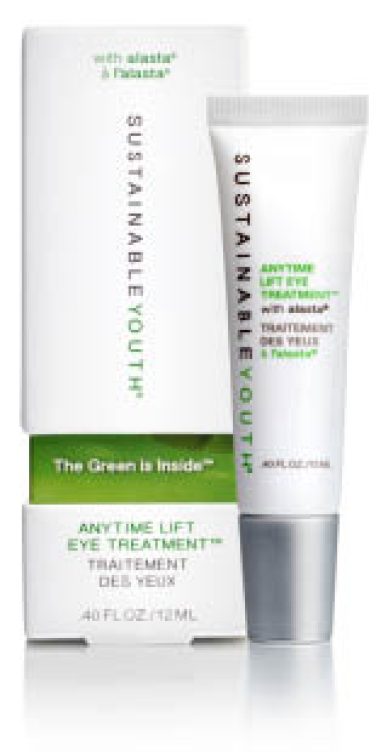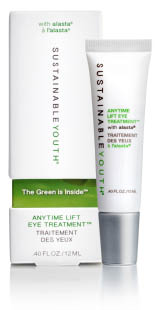 Youth in a Bottle
Sustainable Youth's Anytime Lift Eye Treatment boasts the proprietary ingredient alasta, which is derived from the inside rind of aloe vera plants and helps boost skin elasticity and firmness. Other ingredients such as cucumber, white mulberry, green tea, and fig work together to calm, cool, and reduce inflammation. $60; SustainableYouth.com
---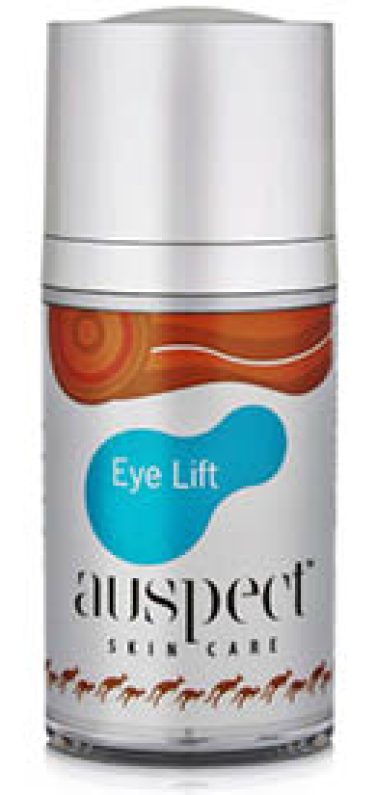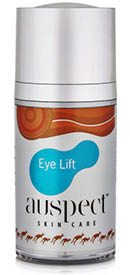 Serum Savior
Auspect Eye Lift contains 28 natural botanicals and antioxidants to smooth out skin, reduce dark circles, and de-puff eye bags. After regular use, this powerful eye serum will help skin around the eyes appear firmer, clearer, and brighter. $78; AuspectSkincare.com
By LaRue V. Gillespie