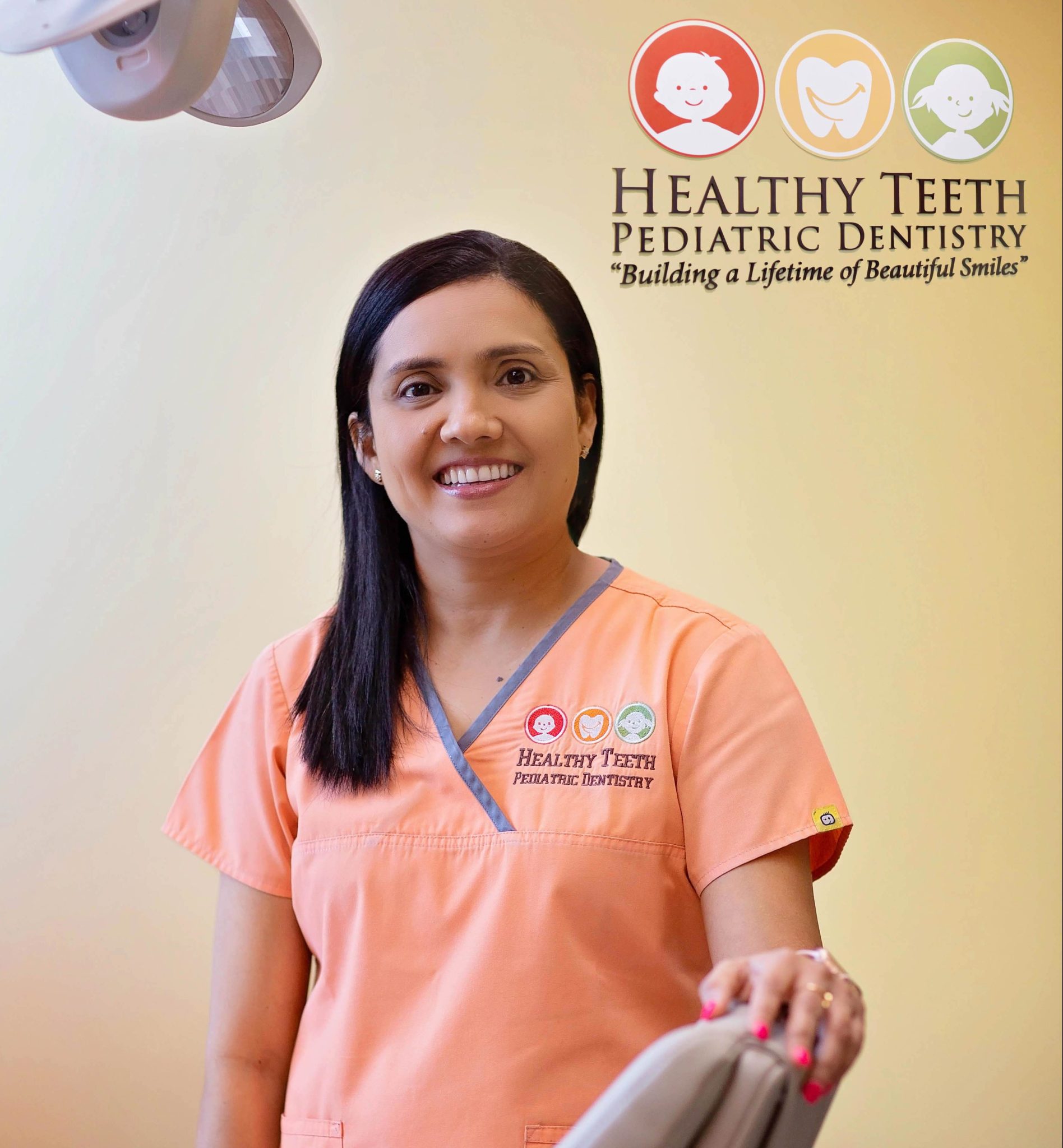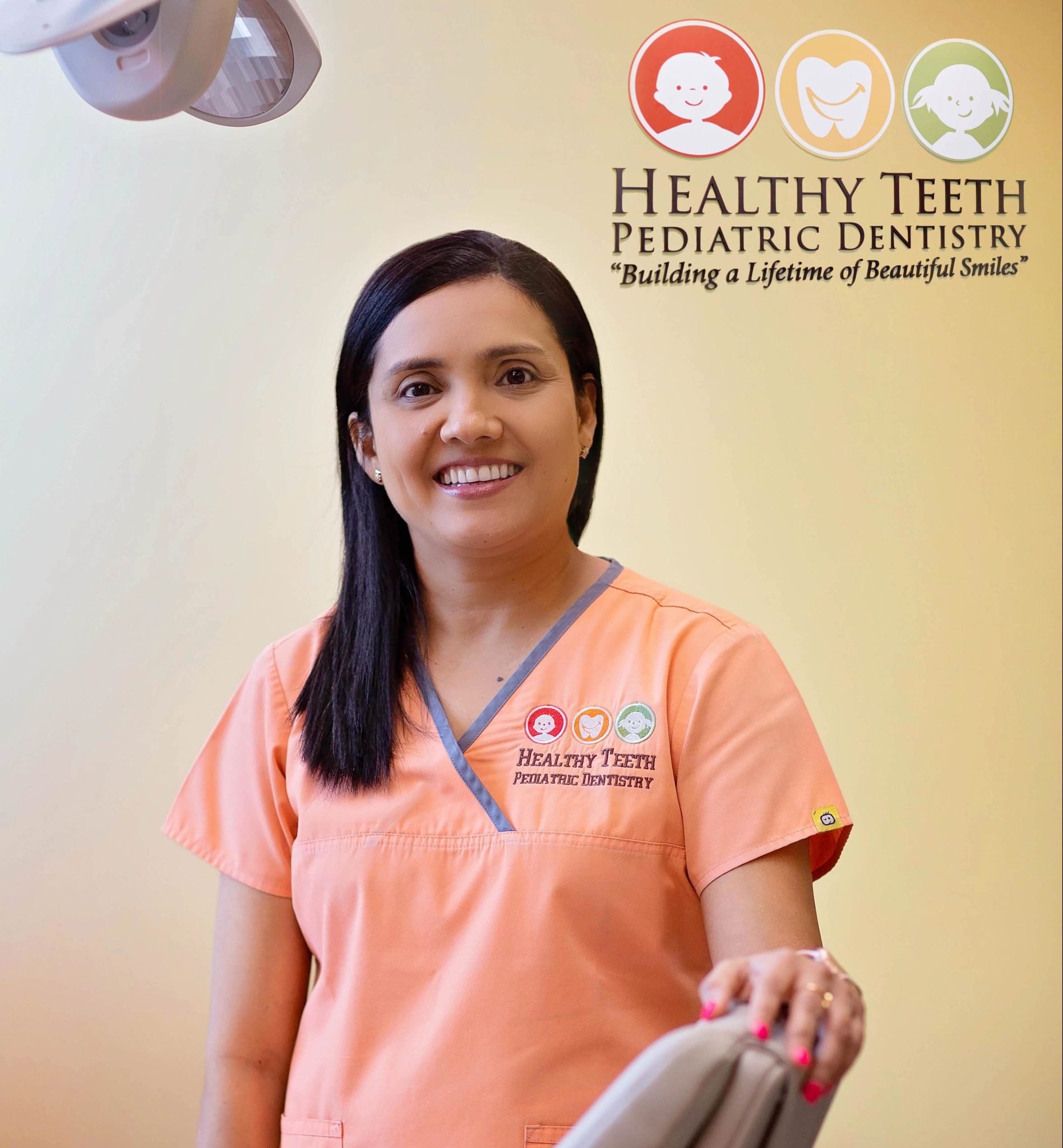 About the Expert
Dr. Shilpa Chandiwal is a board-certified pediatric dentist and an honors graduate of Columbia University, where she received her DDS degree and certificate for Excellence in Pediatric Dentistry. She undertook postdoctoral training at the prestigious New York Presbyterian Hospital, where she received specialized training in all areas of children's dentistry. She is joined in practice by Drs. Hurd, Veranunt, and Joiner.
---
Q&A
When should I bring my child to the dentist?
Your child should be seen by a pediatric dentist before their first birthday. Although they may not have many teeth yet, this first appointment is a time to introduce them to the dental environment and educate parents about the dos and don'ts of oral hygiene and habits. Our goal in pediatric dentistry is to focus on preventative care and empower parents with the information they need to prevent cavities before they occur. Visiting the dentist at an earlier age can help shape their dental experiences in positive ways.
When should my child start toothpaste?
We recommend using a fluoride toothpaste once the first tooth erupts, even if the child consumes fluoridated water. A rice-grain amount on the brush each morning and evening will help strengthen tooth enamel, preventing teeth from developing cavities. Fluoride also protects against acid and sugars in the mouth.
When should I break my child's thumb-sucking or pacifier habit?
Thumb-sucking and pacifier usage should be weaned by age one. Non-nutritive habits like these may affect the shape of the upper and lower arches of the mouth. Long-term usage will affect permanent teeth. Parents can take the pacifier away cold turkey or cut the tip little by little, so it loses its suction effect, and the child loses interest. For thumb-sucking, parents can apply a band-aid over the thumb or mittens over the hand.
What age should my child start using mouthwash?
Children shouldn't begin fluoride mouthwash until around age six, or when they learn how to spit.
Why should baby teeth be treated if they're just going to fall out?
Baby teeth are present for speech, function, eating, development of adult teeth, and aesthetics. The last baby teeth to fall out are usually around age 12, so it's important to make sure baby teeth stay cavity free. With untreated cavities in the mouth, bacteria will affect the adult teeth, resulting in cavities on permanent teeth. Furthermore, when cavities aren't treated in a timely manner, the only option may be to extract baby teeth which are place holders for adult teeth. If baby teeth are extracted prematurely, the space for adult teeth won't be available, which may result in the need for braces in the future. Untreated baby teeth can lead to pain, infection, and swelling. Because baby teeth are smaller, cavities can travel to the nerve faster, so it's essential to treat cavities before they're too big to restore. The earlier the cavities are detected, the more conservative the treatment can be.
My child has permanent teeth coming in while the baby teeth are still there. What should I do?
We'll have to remove the baby teeth to make sure the adult teeth erupt in the proper position. It's an uncomplicated extraction, and the aid of nitrous oxide will help alleviate the patient's anxiety. Healing time is quick and over-the-counter pain medication is enough for any minor discomfort.
---