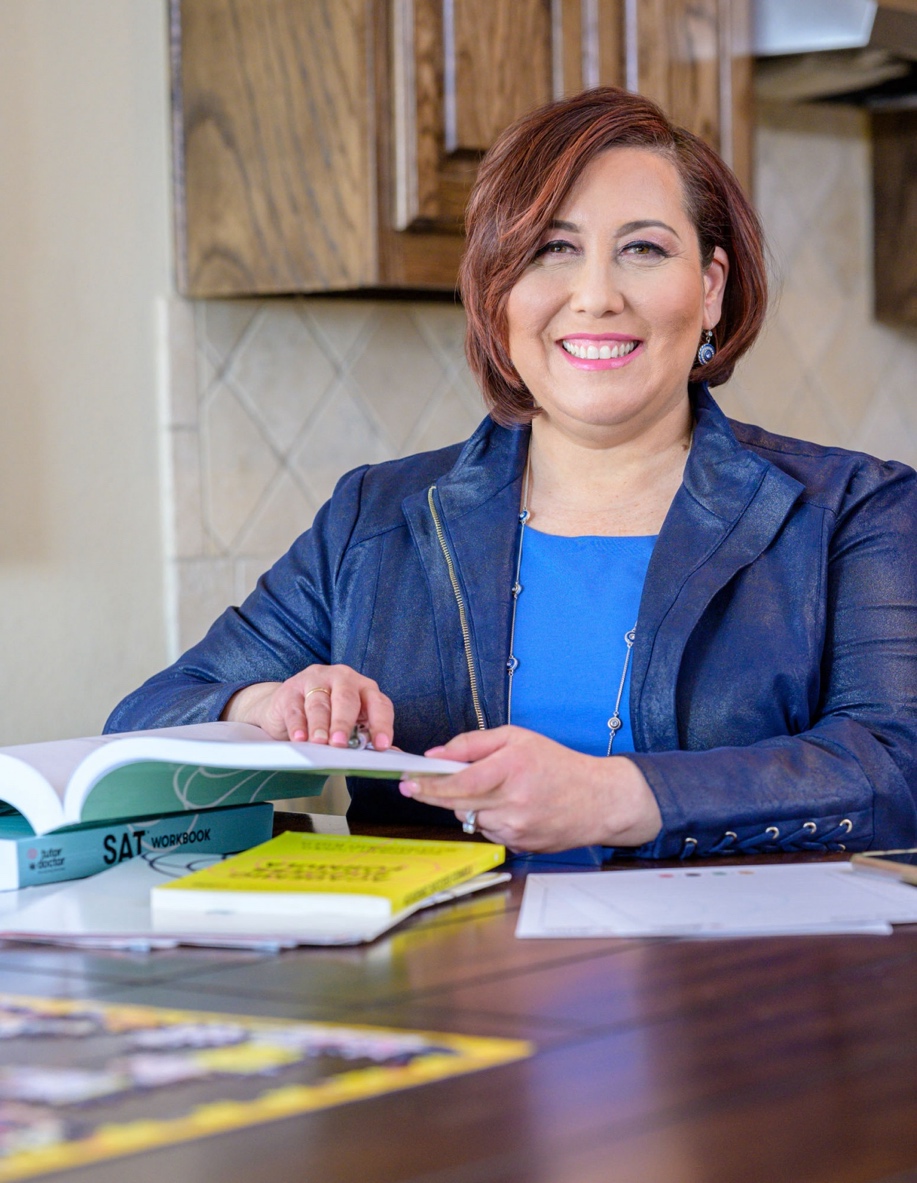 About the Expert
Sandy Tutwiler is passionate about education. Tutoring friends and students since her sophomore year in high school and throughout college, she found that helping people achieve academically was life-changing for them and for her. After 25 years of mentoring people at a Fortune 500 company, she opened her own Tutor Doctor franchise, where she is committed to providing superior academic support to students.
---
Q&A
What are signs my child might need a tutor?
Avoidance tactics or excuses as to why their grades are dropping or not improving. Procrastination or not doing their homework. Parents may struggle to help their children because they themselves may not be familiar with the subject. Other signs are low self-esteem, poor communication with teachers, or time-management issues.
How do you match tutors with students?
A tutor adapts to your child's needs, to their specific learning style, not the other way around. An engineer could be the perfect tutor for a student who needs math help. If a child needs a tutor with more patience, you find a tutor who understands that. If a child is gregarious or outgoing, the tutor should share those traits, while at the same time, know how to rein that in, when necessary.
Choose a tutor who is within a reasonable distance from your home or place of study so it's consistent every single week. In terms of format, some students do better with in-person learning while others do better online.
How has online tutoring changed over the past few years?
When the pandemic first hit, all tutoring moved from in-person to online. We used Google Hangout or Zoom, which has screenshare options. It's vital for tutors to see students' expressions. Virtual tutoring became a great option because there aren't physical books in the classroom anymore. Everything is online, so going deeper into a concept is right there for the student. It's easy to screenshare and to whiteboard certain topics. Students can screenshot those whiteboards and keep them in their notes to reference later. Learning has changed. We once copied everything down from a chalkboard. Now, students use screen capture.
Is summer tutoring important?
We are still recovering from some of the losses we experienced over the pandemic. Some kids' fundamentals aren't as strong. Reading fluency and comprehension has suffered. Math skills as well. If a student is going into Algebra I after summer, and they're unsure of how to do multiplication or division, they're going to struggle. It can take up to two months to see those students reengage.
Summer tutoring increases confidence and students go into the classroom ready to learn, not ready to review. I recommend summer tutoring for any student who needs to refresh on a subject they may have been struggling with.
What are some good study habits?
Encourage a growth mindset and allow kids to see failure in a positive light. Intrinsic and external rewards are crucial. Use positive affirmations. Students may not master every subject, or they may even fail a test. But they learn that "failures" are also lessons. During a session with one of my first-grade students, I may play a fun learning game before doing math problems. If a child hates to read, an external motivator, such as going to a movie or fun activity after she or he finishes a book, is a reward. They gain a sense of pride and that's priceless.
---