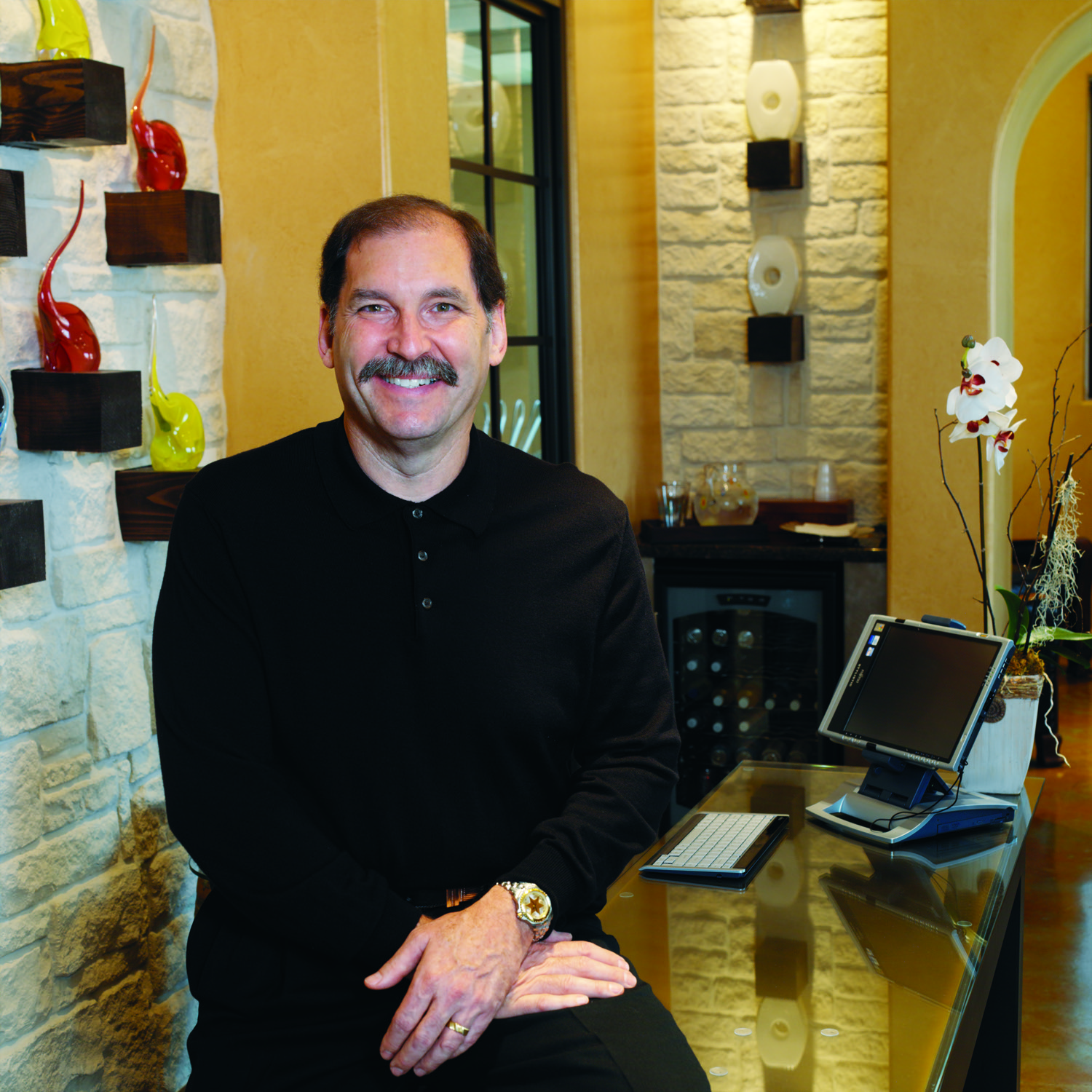 About the Expert
Dr. Peter Barnett graduated from the University of Pennsylvania School of Dental Medicine in 1977 and is licensed to practice in five states. Dr. Barnett went on to earn an MBA in healthcare management from the Wharton School of Business and frequently lectured at dental schools throughout his career. He maintains membership with the Texas Dental Association, the American Academy of Clear Aligners and is a lifetime member of the American Dental Association.
---
Q&A
How has dentistry changed over the years?
The dental field has changed remarkably in terms of technology, instruments, materials, and overall approach. Almost everything I do and use has changed over the course of my 40-year career. I find all the changes fascinating. Patients benefit when dentists keep up with new developments and technologies.
Why is going to your dentist twice a year so important?
Research shows that 75-80% of the population has some form of periodontal disease, so you could benefit from more frequent visits depending on our findings. Therefore, it's not so much about going twice a year but keeping up with your oral health, whether that requires a visit every six months or every three months. Getting your teeth cleaned is important because when your teeth are not clean, a buildup of bacteria can occur. This buildup can go on to create additional problems. Healthy teeth and gums require more frequent visits so that problems are prevented or caught early.
Why can issues that start in your mouth end up reflecting your overall health?
The mouth is part of your whole body, not a separate thing. There is a well-established connection between oral health and systemic health. The link between bacteria and inflammation in your mouth and issues like heart disease, kidney disease, diabetes, sleep apnea, and Alzheimer's means that the dentist can help you stay healthy longer than you might otherwise if you ignored your oral health.
Why do general dentists treat sleep apnea and sleep issues?
Sleep-disordered breathing of any type is most often related to your airway. The mouth and nose are the gateways to your airway. If your tongue blocks your throat, you can't breathe well. A well-trained dentist manages your oral health structures and functions. Sleep apnea is really the only direct life-and-death issue a dentist faces. Your overall health, not just oral health, requires an understanding of sleep-disordered breathing issues.
Why is it important for a dentist to have a comprehensive approach? What does that mean?
A comprehensive dental approach involves evaluating your bacterial levels, inflammatory levels, and vitamin D levels. We can do saliva tests that tell us someone's level of bacteria and finger-stick blood tests to measure systemic inflammation. We are also learning how vitamin D is more of a hormone that can affect your risk for cavities and gum disease. In addition, even if you don't need the tests, our technology and periodontal-focused hygiene program, along with the depth of dental knowledge and procedures, make for a more comprehensive visit.
How has the pandemic affected dental health?
We have seen a significant increase in patients coming in with pain and broken teeth. For many patients, it's simply the stress of the pandemic and their bodies getting out of balance. The lower jaw is not physically connected to the skull. When those muscles and ligaments get out of balance, which can happen during a life disruption, it's like twisting your ankle or wrenching your knee. You have pain, and your body doesn't function as well as it should. It's so important to keep up with your oral healthcare needs. Letting things slide can too often mean more involved and expensive treatment down the road.
---