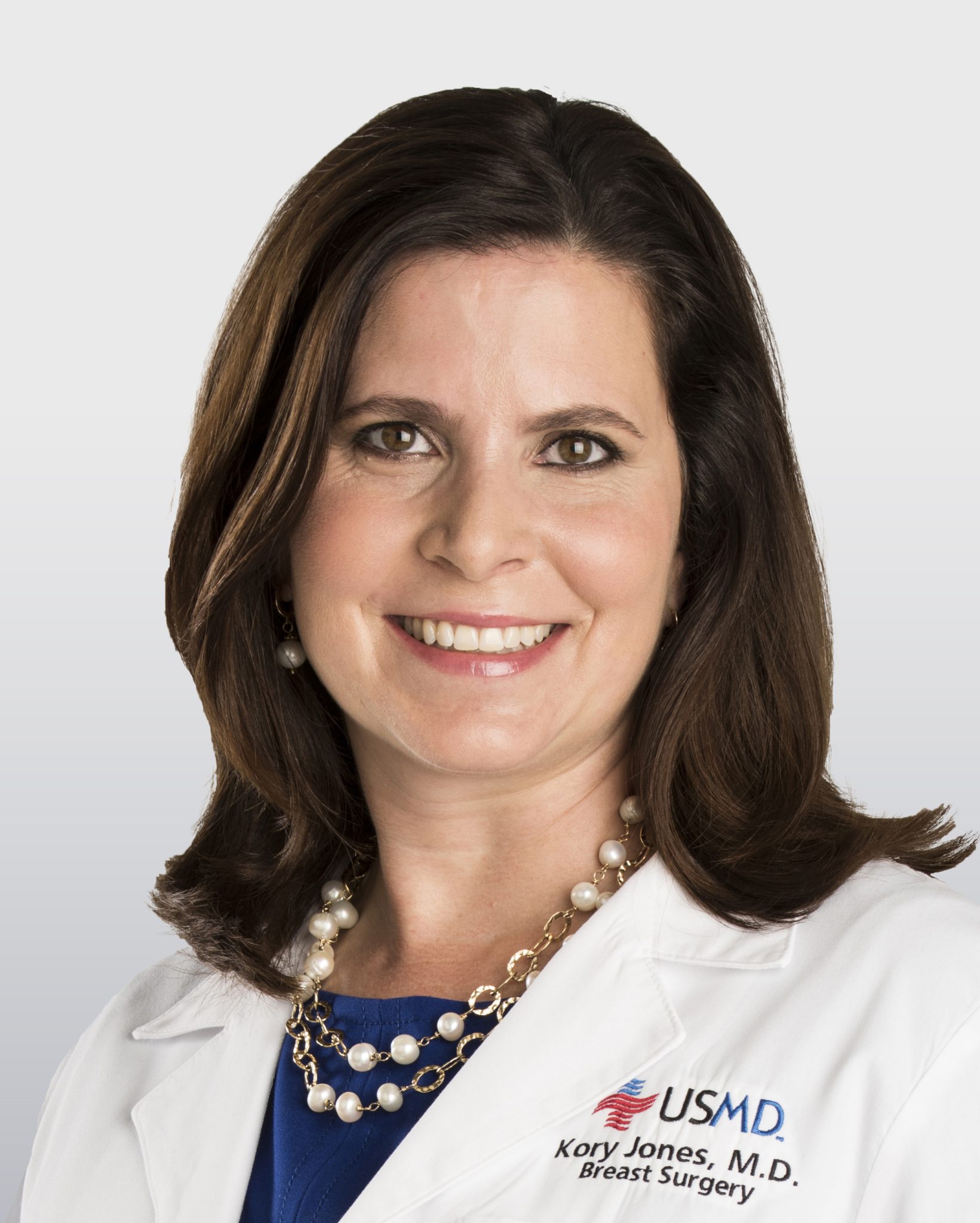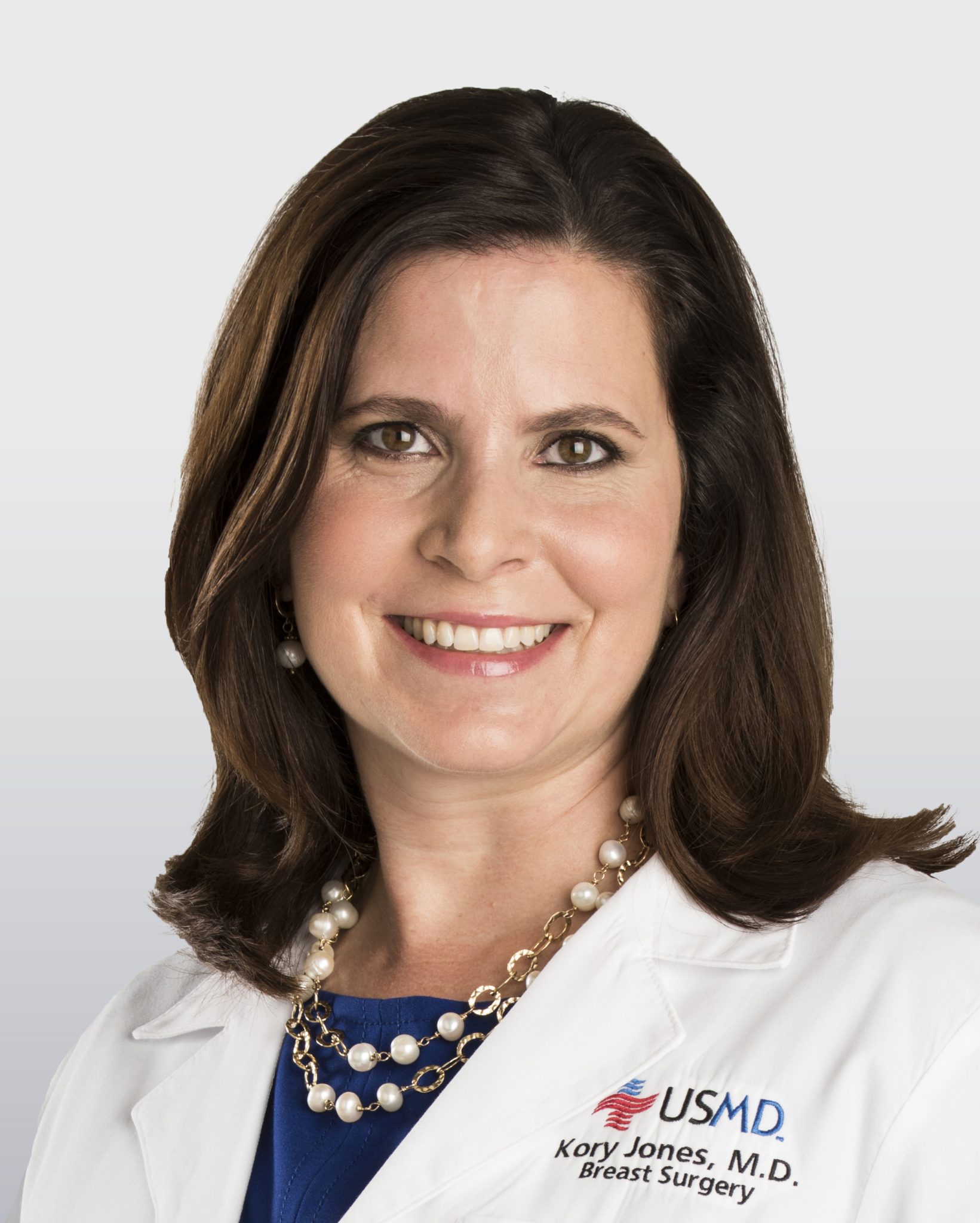 About the Expert
Dr. Jones specializes in breast surgery at USMD. A Texas native who has practiced in Arlington and Mansfield since 2007, her mission is to provide women with advanced and comprehensive breast care from diagnosis through survivorship.
---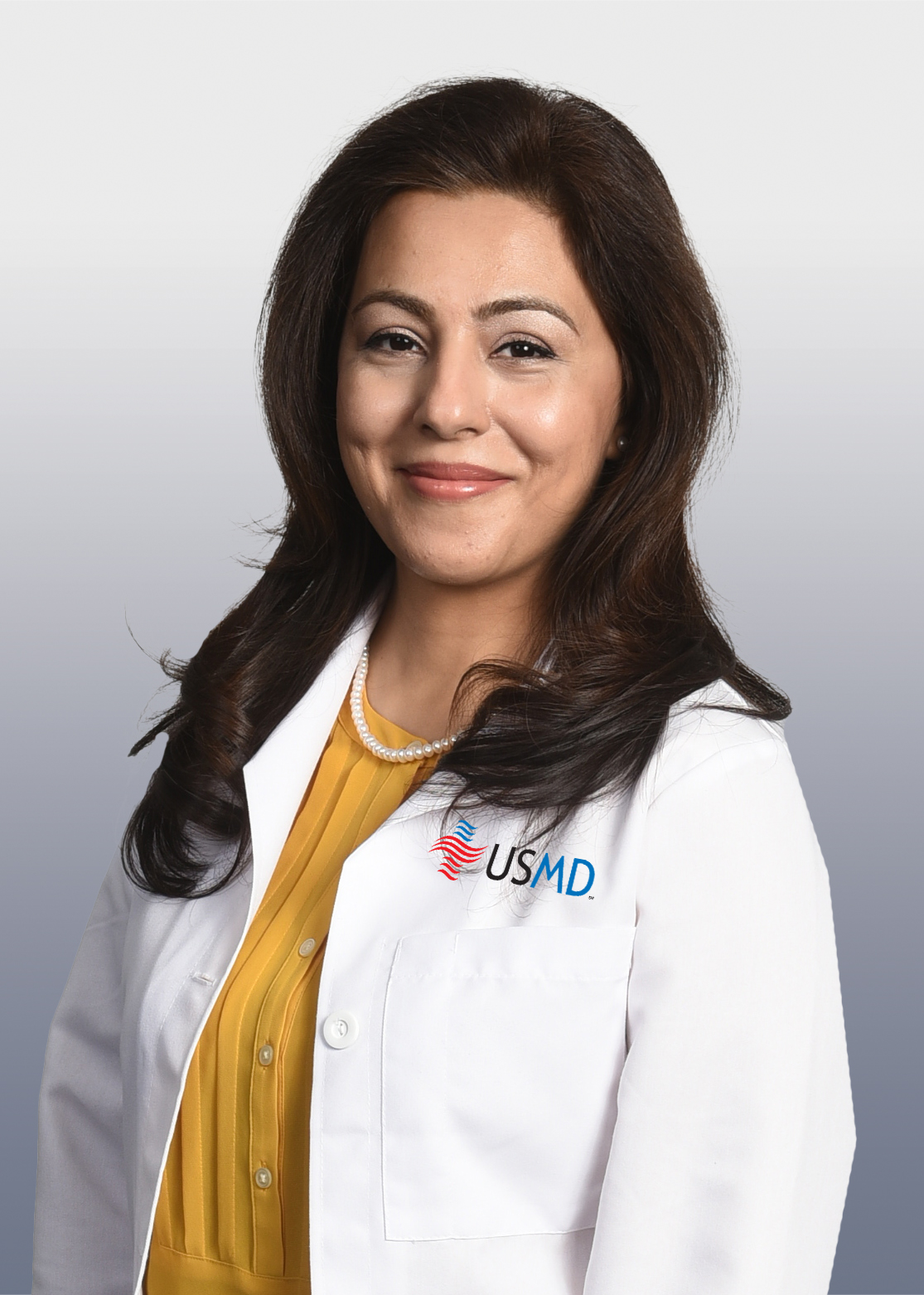 About the Expert
Dr. Nabeel specializes in medical oncology and hematology at USMD with a focus on breast cancers. She loves the opportunity to form strong, meaningful bonds with patients and families. Her goal is to deliver comprehensive, collaborative care for better clinical outcomes.
---
Q&A
What led you to specialize in breast health?
Dr. Jones: My mother was diagnosed with colon cancer when I was in medical school. After that experience, I knew I wanted to care for cancer patients. I feel strongly about being a woman's health advocate and enjoy helping women pay attention to their breast health and get the care they need. When it comes to health, I feel women often put themselves on the back burner. When I decided to specialize in surgery, taking care of women with breast cancer and breast conditions combined my passions perfectly. I'm honored to care for women through one of the most difficult times of their lives – and help them come out on the other side.
Dr. Nabeel: Taking care of women affected by cancer is incredibly fulfilling. The treatment of breast cancer has evolved dramatically over the last 30 years. As cancer care becomes progressively sophisticated, mortality for breast cancer declines. A main reason is widespread screening mammograms, which allow detection of cancers when they are small and contained, thus with higher cure chances. Today, women with operable stage I-III breast cancer have a high chance of cure. In many women with advanced disease, cancer can be maintained for a long time with reasonable quality of life.
How often should women be screened for breast cancer?
Dr. Nabeel: Screening means looking for signs of disease before symptoms present, with a goal of finding cancer early when it's more easily treated and possibly cured. Generally speaking, American Cancer Society recommends:
Women 40-44: Annual breast cancer screenings with mammograms if they wish.

Women 45-54: Annual mammograms.

Women 55 and older: Mammograms either annually or every two years.
Screening should continue as long as a woman is in good health and expected to live 10 years. I advocate starting annual mammograms sooner rather than later.
What treatment options exist if breast cancer is detected?
Dr. Jones: Treatment depends on the kind of cancer, its size and if it has spread. The most common treatments are surgery, chemotherapy and hormonal, biological and radiation therapy. Your doctor will help you determine which is best for you.
What else do you want women to know?
Dr. Jones: Early diagnosis of breast cancer is key to survival. Don't disregard changes or concerns with your breasts. If you notice a change, even if you think it's small, go see your doctor! You'll never regret having it checked, but you may seriously regret ignoring it.
Dr. Nabeel: A woman will probably be the first to notice changes in her breasts or nipples. The fear of malignancy may lead to delay in seeking care. However, early-stage breast cancer is potentially curable so delaying care may decrease chances of cure. Don't ignore changes in your breasts. Talk to your physician.
How can someone make an appointment with you?
Dr. Jones: I practice at USMD Arlington South General Surgery Clinic. To make an appointment call (817) 275-3309 or visit USMD.com.
Dr. Nabeel: I practice at USMD Arlington Oncology and Infusion Center and USMD Cleburne Oncology and Infusion Center. To make an appointment at either location call (682) 274-8080.
---