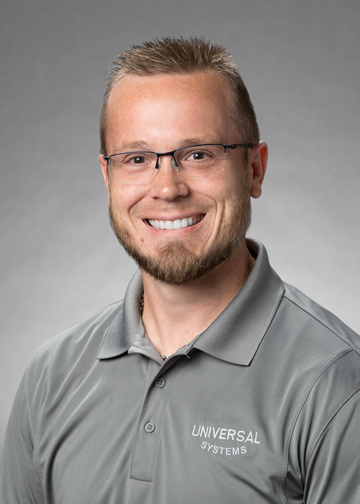 About the Expert
Hank Lohmer has been in the custom electronics industry since 1999 when he joined Universal Systems. In 2015, he purchased the company with his wife, Dorenda. Together, they continue to shape Universal Systems into a leader in the custom electronics industry. They take pride in integrating technology into the daily lifestyles of their clients while using the highest-quality products and highly trained technicians.
---
Q&A
What are the services that Universal Systems specializes in?
Universal Systems offers a wide variety of services such as structured wiring for new or existing homes, ensuring all the proper wiring is in place for the electronics that will be installed. Universal Systems also specializes in audio/video distribution, television installation, network systems, and security systems. We can provide the homeowners complete control of their homes with the touch of a button using Crestron automation systems that fit their needs. And though our headquarters are in Fort Worth, I can deploy teams across the country, even taking on the occasional international job when needed. This typically occurs when a current customer moves or acquires an additional home, which highlights the loyalty and trust clients have in the Universal Systems team.
What are the most common systems people are requesting for their homes?
From security/fire systems to security camera systems that include video doorbell intercoms, security is a top priority for many clients. In addition to security, distributed audio and video is a common request. As entertainment systems become more advanced, the Universal Systems team ensures not only that they are properly installed, but that the setup itself is visually appealing, distributing unsightly cords and boxes to a central location where only the necessary screens are in view.
Why is it important to choose the right expert for custom electronic systems?
Choosing the right contractor to do the structured wiring, especially when it comes to new construction, is crucial. The installation work is much easier and much less expensive if done in conjunction with the rest of the construction rather than going back in after a structure is already built.
Wiring and infrastructure are the most important part, and it's okay to not have every decision made when it comes to selection of the actual systems. However, you should at least get wiring in place in the beginning stages of the build to set yourself up for success. Furthermore, having highly trained designers and integrators who can help you envision what kind of system you might need in years to come is an invaluable part of the pre-construction process.
What is the best part about this line of work?
Every day is different and brings new challenges. There is nothing monotonous about this line of work. My team and I enjoy meeting interesting people, and we are grateful for the relationships that have developed over our many years in the industry.
---