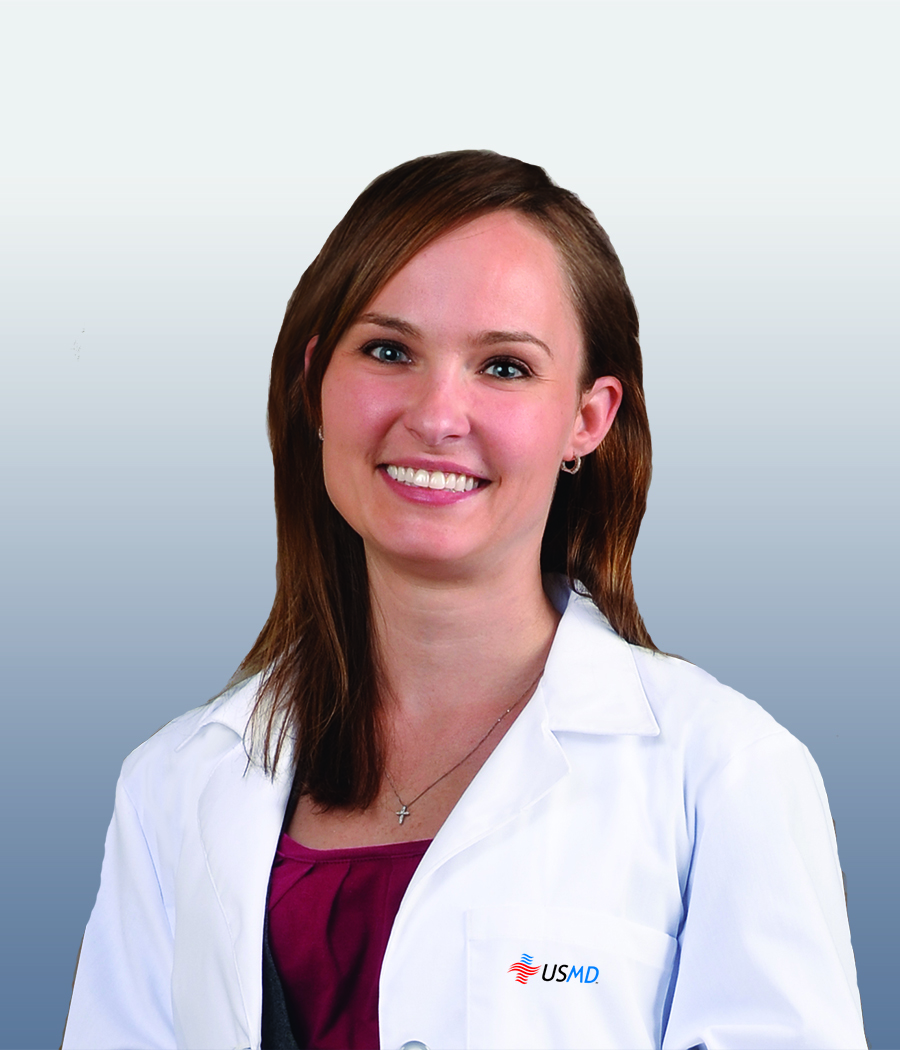 About the Expert
Dr. Wallace considers it a privilege to help children grow and develop from birth through young adulthood. A graduate of University of Cincinnati College of Medicine, she completed her residency at Cincinnati Children's Hospital Medical Center and now practices at USMD. She's board certified by American Board of Pediatrics and particularly enjoys helping families learn about their child's character
and development
---
Q&A
What's the best way to choose a pediatrician? Should I select one before my baby is born?
It's a great idea to select a pediatrician before your child is born. Having a baby changes so much and having this important decision made ahead of time is one less detail to worry about. The great news is many pediatricians provide free prenatal visits. This allow you to sit down and talk with potential doctors. If you don't have this opportunity or you're looking for a new pediatrician, I always suggest taking with your OB/GYN or your friends. They can often provide great recommendations. It's also important to check with your insurance and determine if the pediatrician you selected is on your insurance plan. Not doing this ahead of time can cause stress down the road.
How often should my child see a pediatrician and what can I expect at these appointments?
Your child will see a pediatrician from birth through adolescence, with frequent well-child visits happening every few months throughout their first few years of life. These well-child visits will become annual visits once your child is older, generally around the age of three. Each well-child visit is a bit different depending on your child's age. Generally, however, they include weight and height measurements, developmental screenings, blood pressure, vision and hearing checks, and vaccines—and blood work as needed. These visits are also opportunities to talk with your pediatrician about any developmental concerns you may have. This includes things like school readiness or behavior and physical concerns. Pediatricians will also see children as needed for sick visits, injuries, chronic conditions, and follow-up exams as they grow.
What's considered normal? Are there certain things or warning signs I should look for as my child grows?
This depends on your child's age. Your pediatrician will give you information on what to expect when it comes to your child's development and behavior. If you feel your child isn't developing at a normal rate, not achieving developmental milestones appropriately, or if family members, teachers, or daycare providers expresses concern about your child's development or behaviors, ask your pediatrician. That's why we're here. You'll never regret asking questions.
Why did you decide to become a pediatrician?
I love getting to know children and families. Babies grow up overnight it seems—from needing everything as a newborn to a two-year old who often tells parents and siblings what to do. For me, it's a privilege to be an extension of your family and to educate you on your child's growth, development, and milestones. My goal is to partner with you to help your child be as healthy as possible as they transition from newborn to adolescent.
How can someone make an appointment with you?
I care for children at the USMD Mansfield Pediatric Clinic located at 252 Matlock Road, Suite 330, Mansfield, Texas 76063. To make an appointment with me or one of my partners call (817) 557-5437 or visit USMD.com.
---