About the Expert
Kristian Nightengale is an award-winning aesthetic clinician and aesthetic educator certified in Sciton Laser Technology and LSO Laser Safety. She's a licensed medical aesthetician and certified phlebotomist with 17 years in the beauty/skincare industry and a degree in cosmetic arts from Westmore Academy of Hollywood, California. She has launched her own skincare line, The Kristian Nightengale Collection.
---
Q&A
I have a high school reunion this summer.

What can I do to turn back the hands of time and look my best?
I like to consult with each patient and customize the perfect skin care plan for them, their needs, their beauty goals, and what's going on in their lives. I'd probably offer you combination treatments with the top two being Ultherapy skin tightening and lifting treatment and Halo skin rejuvenation treatment. Those two would offer the most dramatic results. I'm a big proponent of combination treatments. Combining treatments in one sitting allows us to address all your major skin concerns at once.
What's your personal favorite spa treatment?
Halo is hands down my absolute favorite treatment to have done on myself as well as to perform on my patients. It's truly a game-changer. Your skin not only improves immediately but continues to produce new cells and collagen months after treatment with a glow that can't be missed.
Can you tell me about diVa?
DiVa by Sciton is the most amazing female rejuvenation on the market. Any woman experiencing laxity, vaginal dryness, painful intercourse, or incontinence can dramatically benefit from this treatment. diVa and diVaTyte are basically designed to enhance the overall health and wellness of the vaginal area. The elite technology allows a comfortable treatment with phenomenal results that are lasting and extremely satisfying. Not only does your health improve, but your appearance is restored as well.
Can PRP improve my results?
Platelet-rich plasma, or PRP, is a form of regenerative medicine with the ability to amplify your body's own growth factors to foster natural healing. PRP is taken from your own blood to enhance your results post laser, micro-needling, or radiofrequency. In combination with treatments like Sciton Halo laser, it generates quicker recovery as well as boosts your own growth factors and stem cells for tighter, brighter, smoother, healthier skin tissue and a radiant, luminous complexion.
What has made the biggest improvement in your own skin?
I stay on top of a strict skincare regimen along with facials, laser, and injection maintenance. The most dramatic changes I've seen have been from a series of broadband light treatments, BBL Hero, Halo, and Profractional laser therapy treatments. My skin tone has completely evened out, my texture has transformed, and my pore size has reduced.
---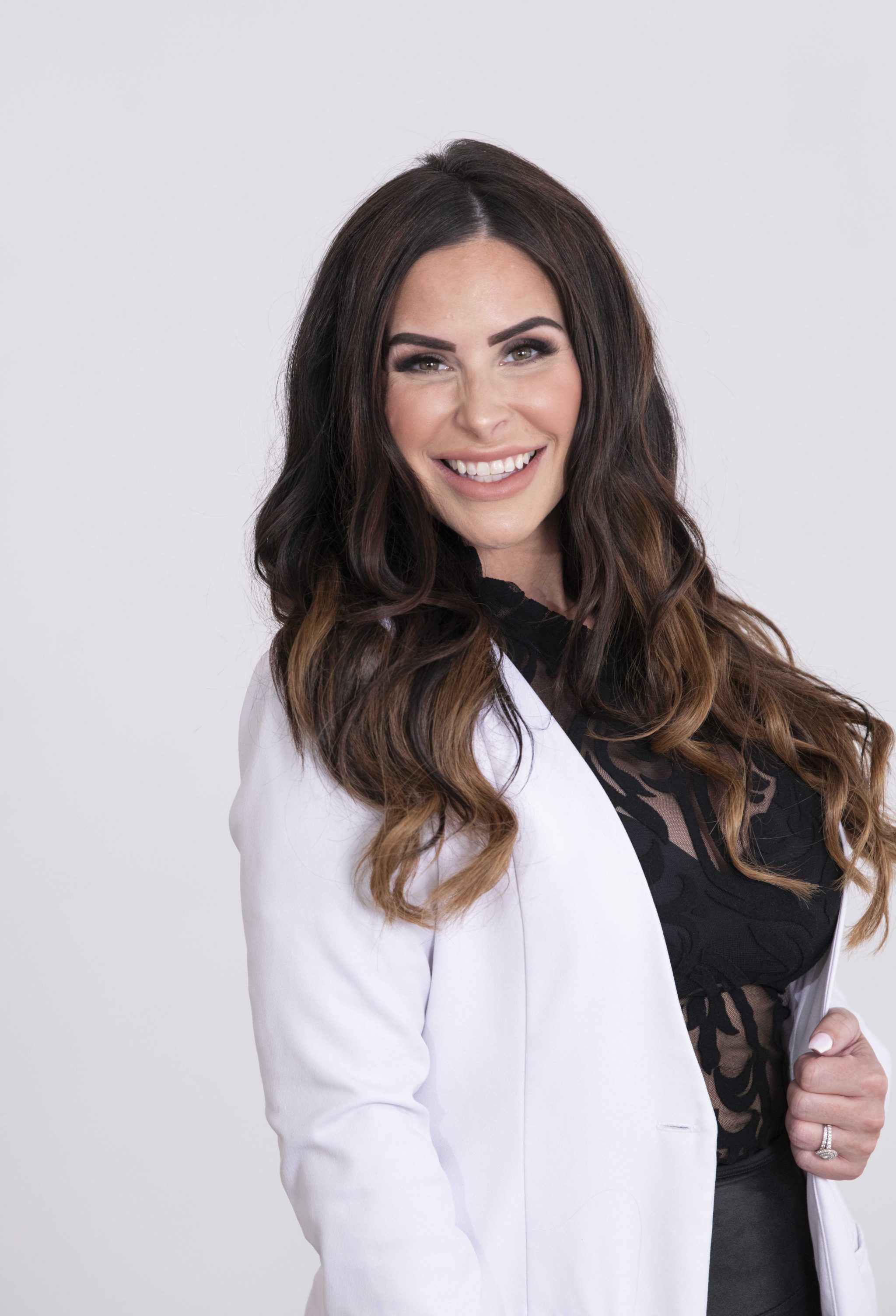 About the Expert
Alecia Delaney is an aesthetic nurse injector working in collaboration with Dr. Jesse Smith at Corinthian Wellness and Med Spa. A skilled facial feature artist, Alecia focuses on enhancing natural beauty with nonsurgical facial procedures such as Botox, Dysport, Juvederm portfolio, Restylane portfolio, RHA portfolio, Radiesse, Belotero, and MINT PDO threads. She has studied under world-renowned injectable experts to achieve master clinical aesthetician accreditation.
---
Q&A
What's new and exciting in injectables?
We offer a variety of dermal fillers and neuromodulators with different ones ideal for different patients. There's really no cookie-cutter treatment. My personal favorite procedure is our full facial balancing with exclusive, designer fillers and Polydioxanone (PDO) threads to tighten and tone your skin for a natural but beautiful change without pain or downtime. PDO threads offer the perfect brow lift and arch in combination with other treatments.
What should I do immediately after my treatment to achieve the best results? And how can I maintain those results?
Your medical provider will give you pre and post-procedure guidelines. We always offer arnica gel and other natural remedies applied before and after treatment to help minimize swelling and bruising and speed the healing process. Once you have great results, consistency is important. Follow up with your injector to ensure your wonderful results are maintained. Botox/Dysport, for instance, is recommended every 3-4 months and hyaluronic acid fillers typically last 6-9 months. You can find more recommendations at CorinthianSpa.com.
Are dermal fillers considered safe and effective?
According to a report published on the National Center for Biotechnology Information website, "(Hyaluronic acid) HA fillers last longer and require less product to achieve the same cosmetic effect as collagen in the treatment of nasolabial folds, likely leading to them gaining preference among providers and patients." HA is a water-loving molecule found naturally within the body. Dermal products containing HA provide safe and natural-looking results. The most popular areas for dermal fillers are lips, cheeks, the chin, temples, hands, under eyes, nasolabial folds, and earlobes.
What should I look for in a med spa?
Look for a med spa where the office staff and injectors are friendly and knowledgeable. This should be a place where you feel comfortable and welcomed, a home away from home. Be sure to always speak with the injector yourself. Many med spas have consultants who are salespeople — not medical professionals. Your injector should sit down with you and answer all your questions, ask about your beauty goals, and explain all treatments from a medical standpoint. We pride ourselves on a lifelong relationship — not one and done. Consistency is key with any med spa treatment.
Where can I see before-and-after photos of some of the procedures you discussed?
We'd love for you to visit our website at CorinthianSpa.com to see some show-stopping before-and-after photos. We're also on social media sites, including Facebook and Instagram. Look us up and give us a shout. We'd love to help you look and feel your best. You can also call us at (817) 416-9366.
---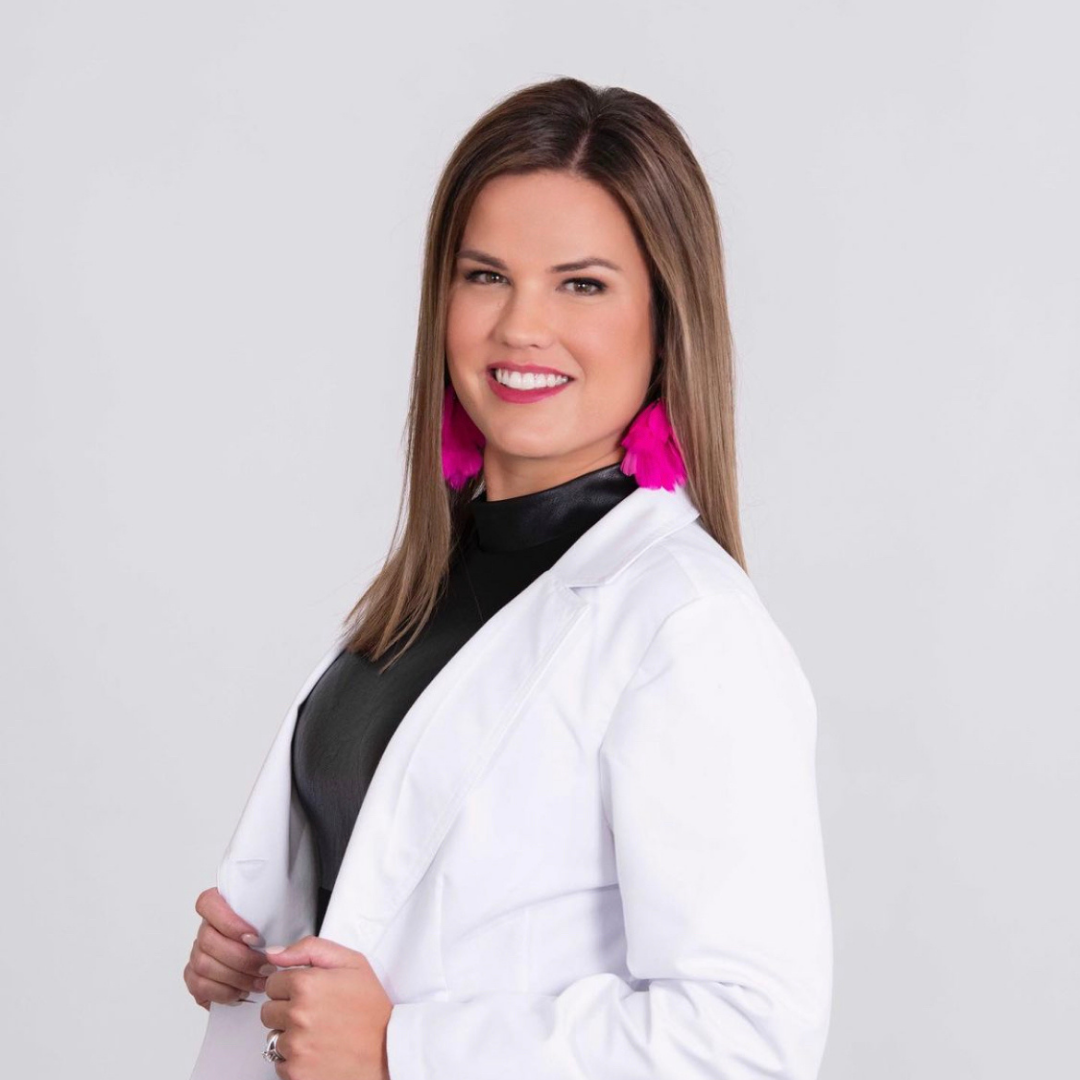 About the Expert
Molly Harris is a family nurse practitioner with 11 years of experience. She is a member of the American Academy of Nurse Practitioners. As an aesthetic injector and hormone specialist, Molly aims to enhance her patients' natural beauty, help them age healthier, and live happier. Molly recently started "Walk-in Wednesdays," which run through August 31. You can walk in from 9:30 AM to noon for your Botox treatment.
---
Q&A
What are pellets? And why are pellets better than patches, injections, or creams?
Biote pellets are bioidentical hormones naturally made for your body. They are roughly the size of a grain of rice and placed in the upper hip/buttocks region. Pellets provide steadier levels and better-tolerated forms of hormone therapy, compared to topicals and injections. They are bioidentical (naturally made), so they are readily absorbed by the body. Blood flow around the pellets supports steady hormone absorption over time. This eliminates extreme spikes or drops in hormone levels. Pellet therapy usually lasts 3-4 months for women and 4-5 months for men.
What service do you perform most frequently?
Neurotoxin injections, such as Botox or Dysport. These injectables are excellent for smoothing fine lines and wrinkles for an overall rejuvenated and refreshed look. There is no downtime with these injectables, and clients begin to see results in as little as 3-5 days. "Tox" injections last 3-4 months and are a great addition to any anti-aging regimen or custom skincare plan.
---